Do you want to make money with a website, but don't want to sell anything? Believe it or not, it's possible. In this blog post, we'll discuss multiple ways you can make money with your website without selling anything. We'll also provide some tips on how to get started. So, whether you're just starting or you're looking for new ways to monetize your website, read on for some great tips.
Affiliate Marketing
Making money with a website doesn't always mean you have to sell your own products. Affiliate marketing is an increasingly popular option for people who want to make money online but don't necessarily have their own product or service, and it's surprisingly easy (and lucrative) once you know how to leverage your traffic.
Whether you're looking for something more passive like Amazon Associates, or something that will allow you to work directly with brands, you'll find some of the best affiliate networks below.
Best Affiliate Networks
ShareASale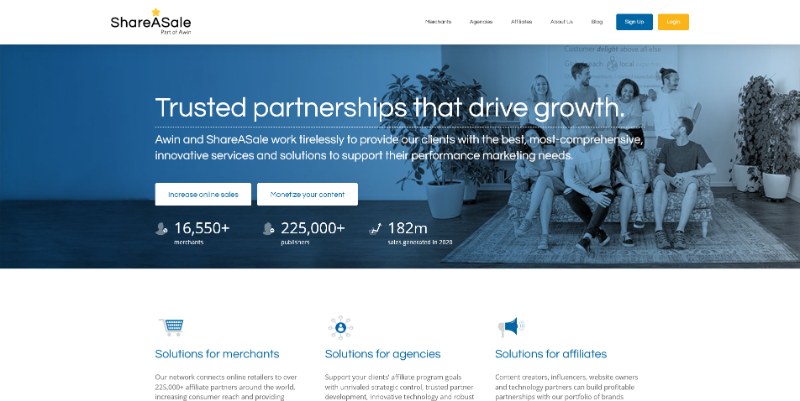 ShareASale has been in the affiliate marketing business for over 20 years and they have some of the best performing brands on their platform. When you Sign Up for ShareASale for Free you'll be able to choose from hundreds of industry-leading product categories with millions of items. Plus, ShareASale also lets you connect and work closely with all of the brands on their platform so you can streamline your content creation process and form mutually beneficial brand partnerships.
Impact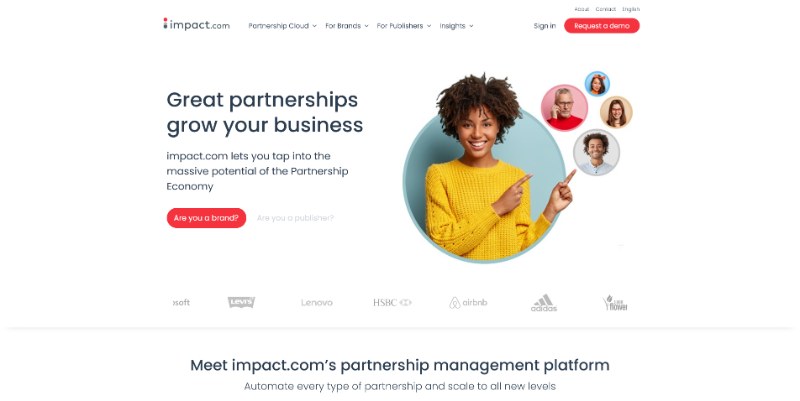 Impact Radius is an affiliate network that helps website owners connect with brands all over the world. Their powerful platform gives you access to information about every campaign running on their system so you can see how much money has been made by other affiliates promoting each product before deciding whether or not to promote it yourself.
You also get full control over how often you want your earnings paid out – once a month, once every two months, or whenever your balance reaches $10 USD or more. This flexibility allows you to get paid faster than other affiliate networks, which is great if you're just starting out.
CJ (Commission Junction)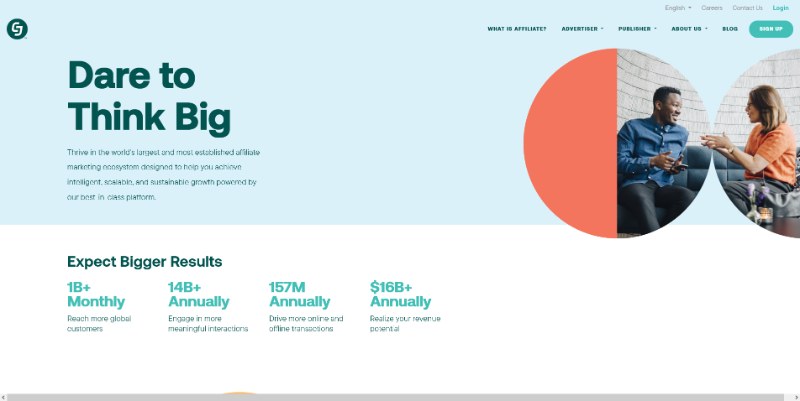 CJ is an excellent affiliate platform if you want to make money with a website without selling anything. CJ offers everything that an experienced affiliate marketer needs in one easy-to-use platform. They help affiliates save time and increase their income by providing powerful tools like a link generator, deep links tool, performance analysis, insights on demand, frequent brand partnership invites, and more.
Amazon Associates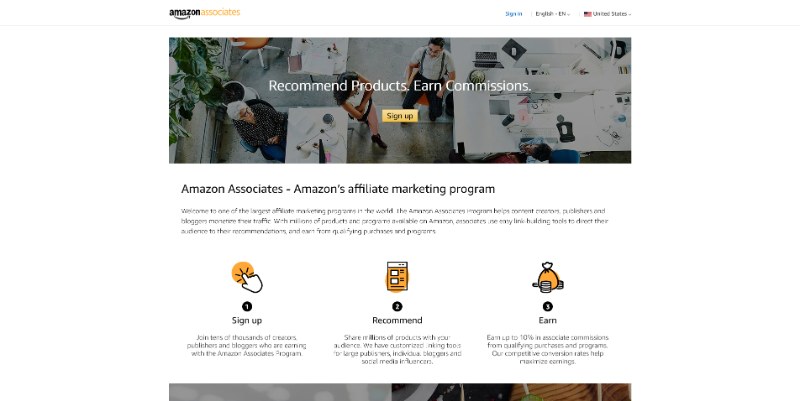 The Amazon Associates Program offers an easy way to monetize your website, blog, or social media presence through links, banner ads, or videos that lead customers directly to millions of products on Amazon. You will earn a commission of 1-10% (depending on product category) every time someone clicks through one of your links and makes a purchase on Amazon within 24 hours of clicking the link (there are some exclusions).
Related: Free Amazon Affiliate Disclaimer Generator
Display Advertising
If you're looking for an easy way to make money with your website without selling anything, display advertising is one of the best ways to generate passive income.
The most common way to do this is by joining an ad network or platform that will programmatically place the ads on your website so you can generate revenue without much time or effort on your part.
Alternatively, you can sell advertising space to brands directly, but this can be a time-consuming process that requires a lot of ongoing management.
If you're looking to start showing display ads on your site with minimal hassle we highly recommend you start with a high-paying ad platform like Ezoic (Click  Here To Learn More)
Best Advertising Networks for Publishers
Ezoic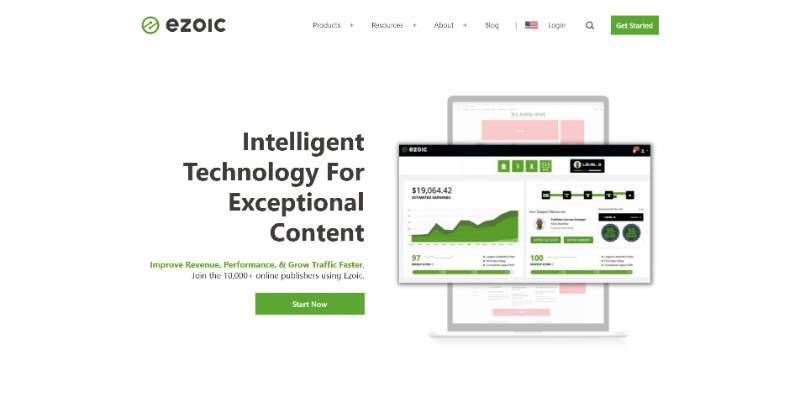 Ezoic is a complete monetization platform that helps publishers maximize their revenue by managing all of their ad networks in one place. Their tools allow you to connect and optimize existing ad networks, automate ad testing, and unlock other premium solutions as you grow.
Best of all, with Ezoic you also can run high-paying video ads on your website which small publishers usually can't access when they use ad networks like Adsense.
Ezoic also offers a complete toolset for publishers that optimizes their core web vitals with their Leap Speed App and they will even serve your site from their global CDN for free.
Click here to integrate Ezoic into your site today and see how much more money you could be making
SOVRN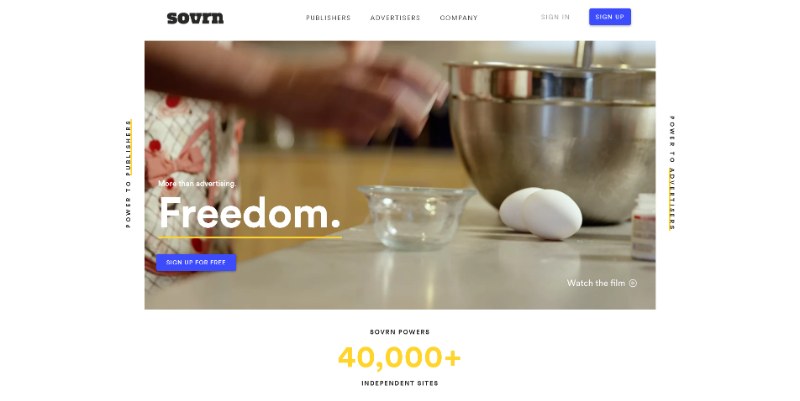 SOVRN is a next-generation ad network that provides publishers with higher revenue and better tools. Sovrn gives you access to premium ads at competitive rates, without compromising quality or impacting our user experience. And they get more out of every impression – all while allowing you to maintain complete control over your ad inventory since they don't lock you into exclusive contracts.
Mediavine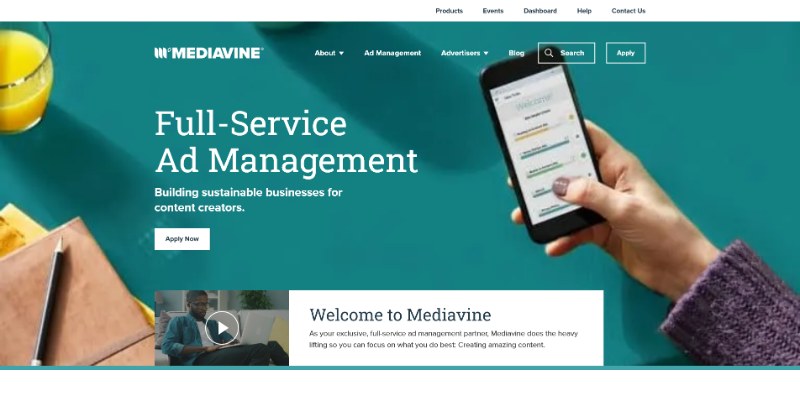 Mediavine is different from other ad networks because they focus on speed, quality, and reliability. They built their software to maximize your earnings without slowing down your site or causing bugs in your code. And their support team can help you integrate their ad network into any WordPress blog or website quickly and easily.
Mediavine requires your site to have 50,000 sessions a month, and they lock you into an exclusive contract. However, this is more than made up for with their high RPMs with some sites seeing a doubling in earnings within months of using Mediavine as their ad platform.
Adsense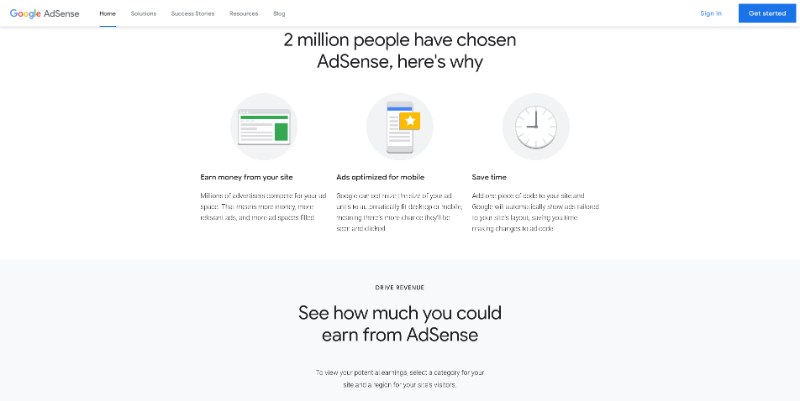 AdSense makes it easy for anyone – even non-technical people – to earn money from ads on their website by automatically showing relevant adverts based on content and keywords in articles, videos, and images. And it only takes a few minutes to add the Adsense code snippets into your website, which allows Google's technology to do all the rest.
Generate Leads
There are several ways to make money with a website without selling anything. One way is by using CPC (Cost Per Click) and CPL (Cost Per Lead). You can also sell your leads for an agreed-upon amount, or even sell leads you've acquired by building your email list.
Best Lead Gen Offers
OfferVault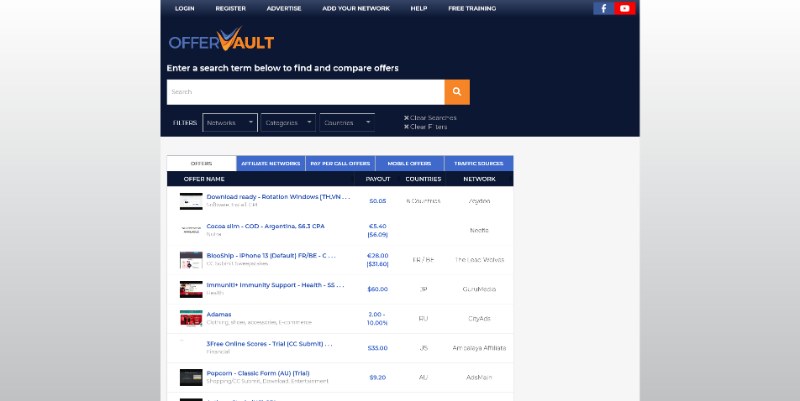 OfferVault is a directory of top-performing lead generation offers from all over the internet with reviews, ratings, and user comments. On OfferVault affiliates can connect with other affiliates and network owners in their niche; ask questions about working with specific companies; get tips on how to increase conversions; share ideas for new promotions etc.
MaxBounty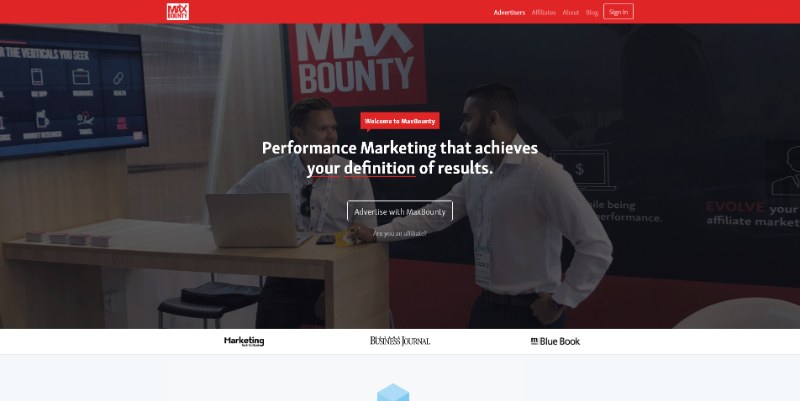 MaxBounty offers multiple payment models including CPA (cost per action), CPL (cost per lead), and you can also choose CPC campaigns. So, no matter which one you choose, MaxBounty has an offer available on their platform that will work well on almost any website with any type of traffic.
Sponsored Posts
If you're looking for a way to make money online, but don't want to sell anything, sponsored posts are one option.
This type of content marketing will require some research and preparation on your part (e.g., finding relevant companies or products), but it can be well worth the time investment if you put in enough effort.
There are also sponsored post networks out there that bring together brands and publishers, so you won't have to manage each relationship directly.
Below you'll find some of the best sponsored post networks that you can join to see if sponsored posts are right for you.
Best Sponsored Posts Networks
Flyout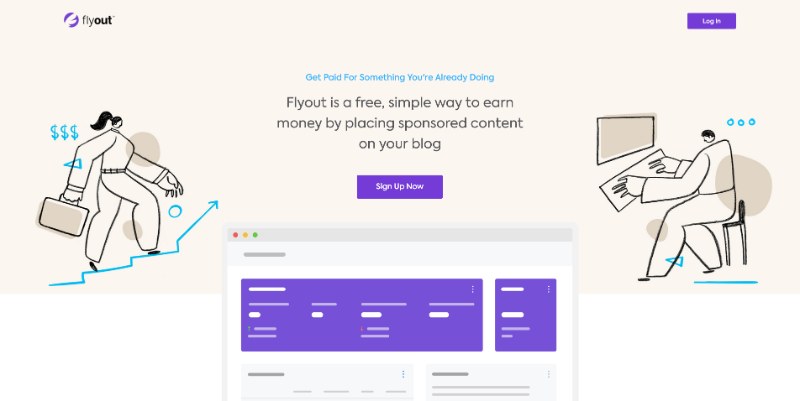 Flyout makes it easy to get started making money from your blog with sponsored posts. The sign-up process takes only 30 seconds, and then you can immediately start connecting with brands on their network. And if you're looking for a way to make money from a website without selling anything, this is one of the best ways to get started finding sponsored post opportunities right away.
Linqia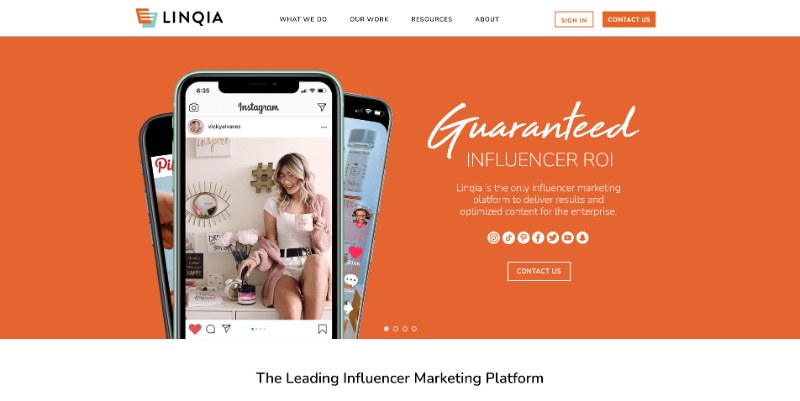 Linqia makes creating and executing an influencer marketing campaign ridiculously simple. They take care of everything from finding the right influencers for your needs down to running the campaigns themselves to help you grow your income faster than ever before possible using this new channel.
Acorn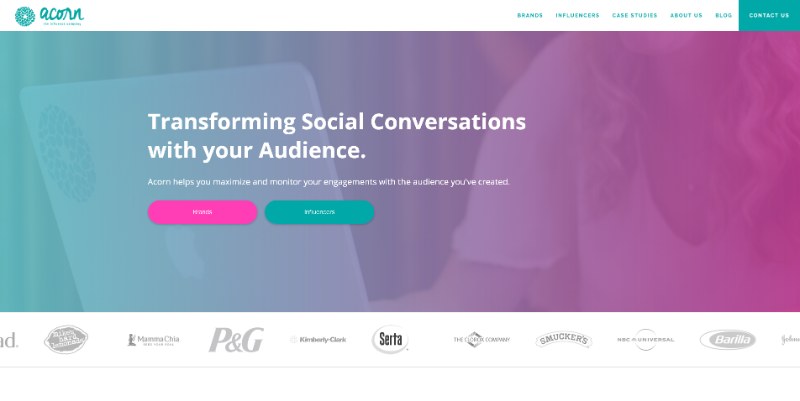 Acorn connects brands with bloggers and influencers who want to be paid for their work. They help you find the perfect brand match so that your readers get inspired and take action while earning money in the process.
RealClever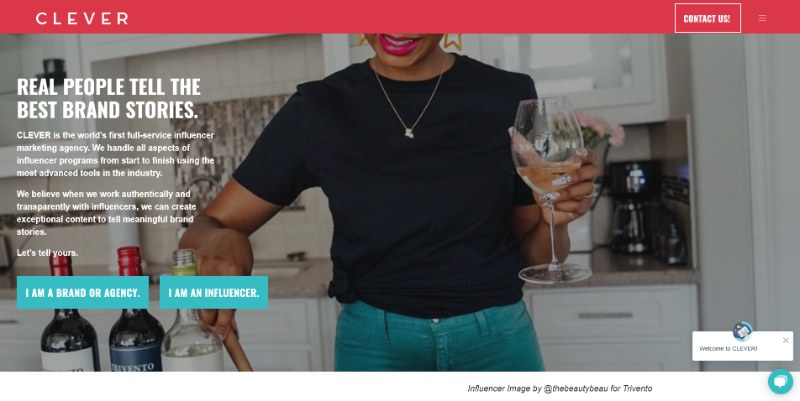 RealClever is a network of social influencers looking for opportunities to share their experiences with brands they love in return for compensation. They make it easy for companies and consumers alike to connect through a variety of channels including Instagram, Facebook, Twitter, YouTube, Blogging, and more.
Accept Donations
If you run a website, it can be difficult to monetize your site without selling anything. But it is possible to make money with just an informative website by accepting donations from visitors. The best way to do this is through PayPal or Patreon which are both websites that allow users to set up accounts and create donation goals for their sites.
You'll have more success if you offer rewards at different donation levels so people will want to donate more for them to get the reward they're looking for. For example, offer exclusive content available only to donors when they pay for monthly subscriptions.
These methods have helped many creators earn income off small websites with minimal traffic as long as you have dedicated followers that are willing to pay to access your content.
Best Ways To Accept Donations on a Website
Patreon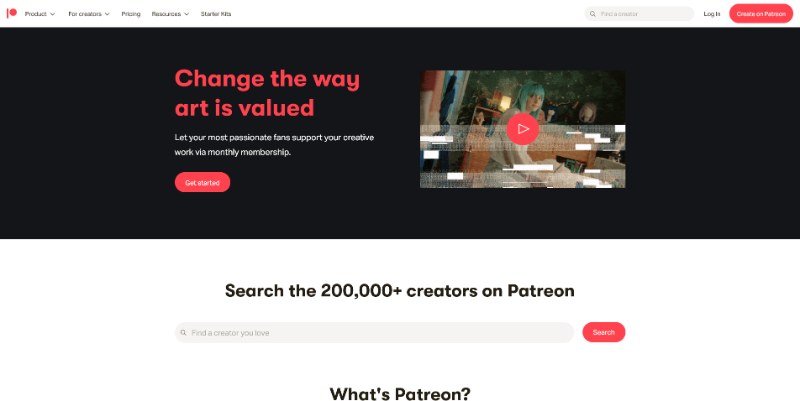 Patreon provides a service that allows you to accept donations on your website using an easy-to-integrate payment system. You set up a page where supporters can become members or patrons of your work, and pledge any amount per creation (video, song, article, etc.) They can also choose how much they want to pay at once or over time with subscriptions.
PayPal
PayPal donation buttons are the best way for site owners to start accepting donations on their website or blog. They are easy to set up, free to use, and integrate directly into your site's design simply by pasting in a little bit of code.
Sell Subscriptions
SubscribeStar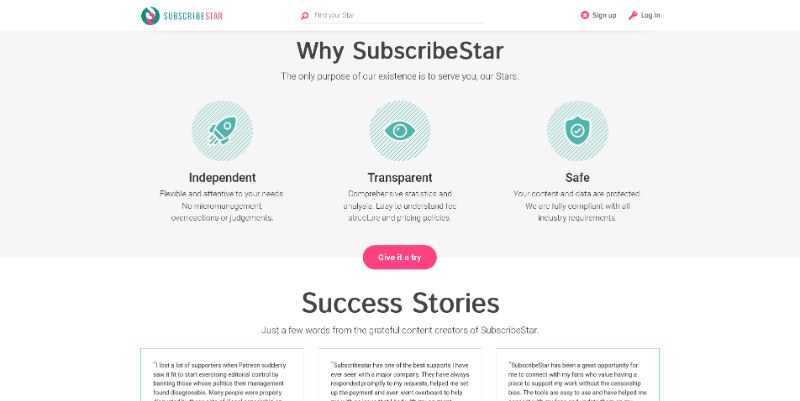 SubscribeStar is a great way for anyone who runs a blog or other web property to accept recurring payments for subscription content. And they take care of all the details so you don't have to worry about anything else. Plus, they don't cast aspersions or judgments on content, which makes them an excellent alternative to YouTube or Patreon.
Podia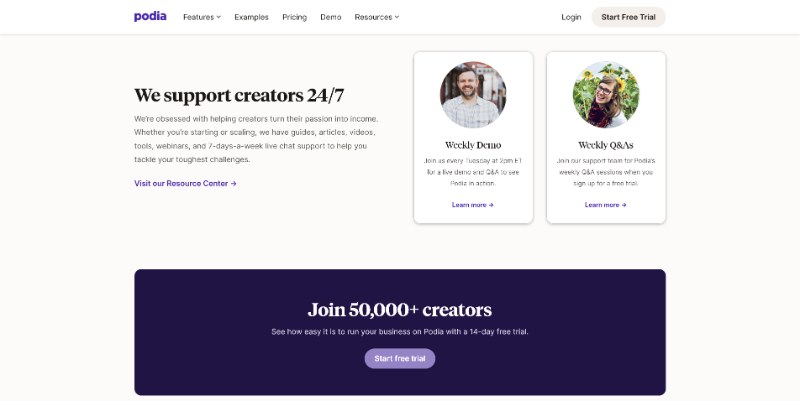 Podia offers everything that an artist or creator needs to sell their products online – memberships, courses, eBooks/PDFs/audiobooks/checklists/presets – all on a single platform. Plus they make it easy for people who want to support creators directly through membership fees and donations (without having to set up a website with payment options)
Create a Membership Site
If you're looking for a way to make money with your website, but don't want to sell any products or services then there are other ways. One is by creating a Membership Site where people get access to exclusive content and resources that aren't available anywhere else. It's important when doing this not to give away too much valuable information all at once so they'll be more likely to continue subscribing monthly (or quarterly).
Best Membership Site Platforms
GrooveFunnels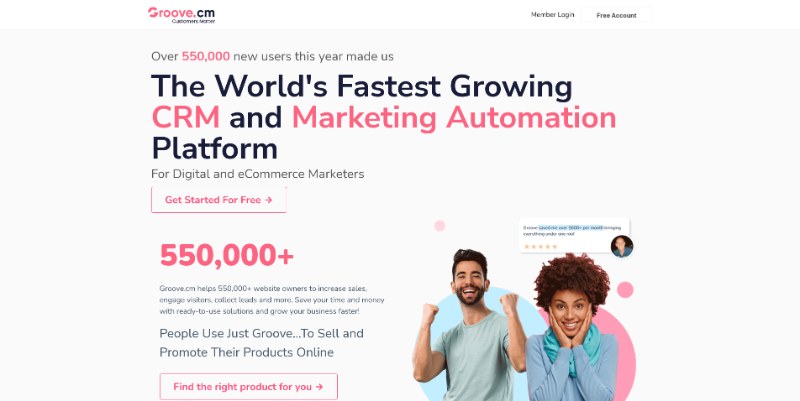 GrooveFunnels (Sign Up Now) is the best free funnel builder, and it's easy to set up and you don't need any coding knowledge at all. And with GrooveFunnels you can create your own amazing membership site in less than 5 minutes.
Check out Groove now and see for yourself just how simple it is to get started building your own online business today.
ClickFunnels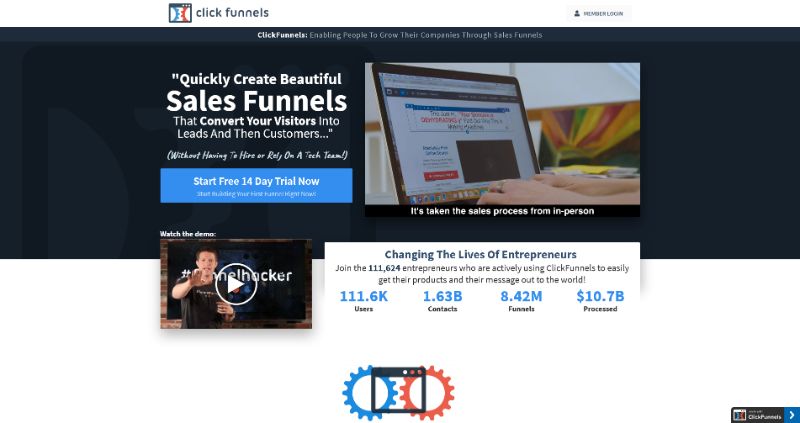 ClickFunnels (Free Trial) allows you to build any type of membership funnel in minutes instead of days or weeks. You don't need any coding skills at all – just some basic design knowledge and they also offer other tools like landing page software and sales funnels as well so everything is completely integrated into one toolkit with no additional fees beyond their monthly subscription cost.
Kartra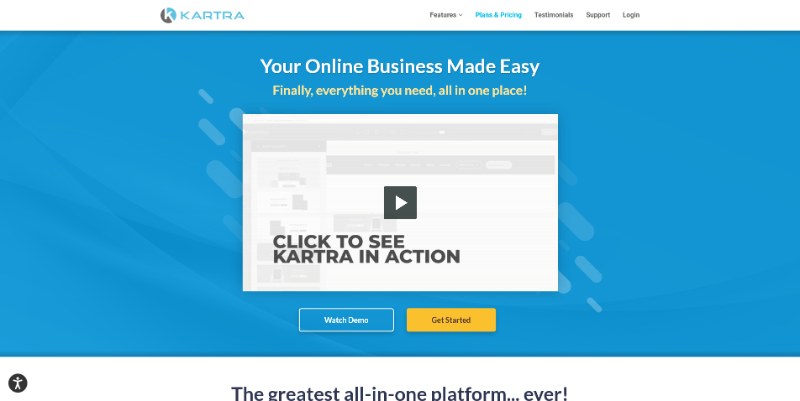 Kartra (Free Trial) is a simple, affordable alternative to expensive membership sites that offers more features than most of its competitors. With Kartra you can build your own beautiful, branded website in minutes with an easy-to-use drag-and-drop interface.
Build and Monetize an Email list
There are numerous ways to monetize a website and make money without selling anything. One way is by building an email list of subscribers who want your content. You can then promote products, services or affiliate offers in the emails you send out periodically through this list.
Best E-Mail Marketing Platforms
Constant Contact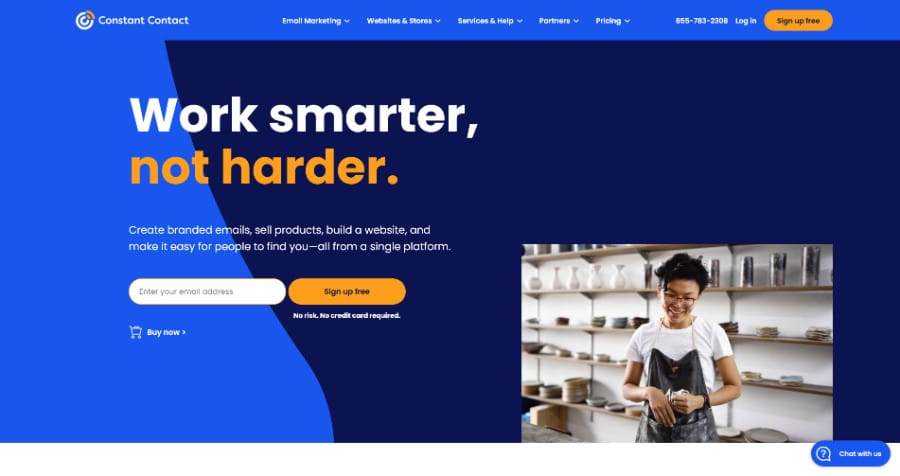 Constant Contact (Free Trial) is an all-in-one digital marketing platform that helps small business owners create and send beautiful emails, manage social media advertising campaigns, track results, and sell online with powerful eCommerce tools.
AWeber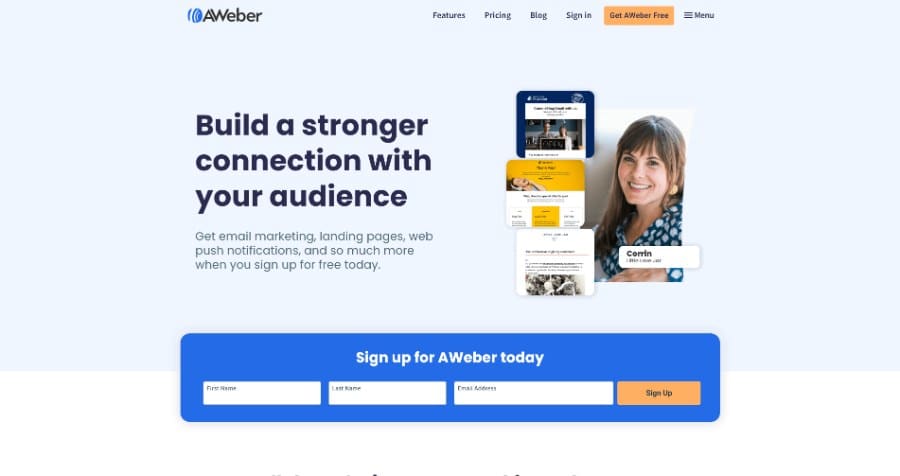 AWeber (Free Account) is a leading provider of email marketing services and online marketing tools that help small businesses, entrepreneurs, and nonprofits succeed. With their suite of powerful digital tools you can create beautiful landing pages (no coding required), send targeted email campaigns that convert prospects into customers, run giveaways & contests easily and drive traffic back to your site and increase engagement on social media channels like Facebook & Twitter.
Active Campaign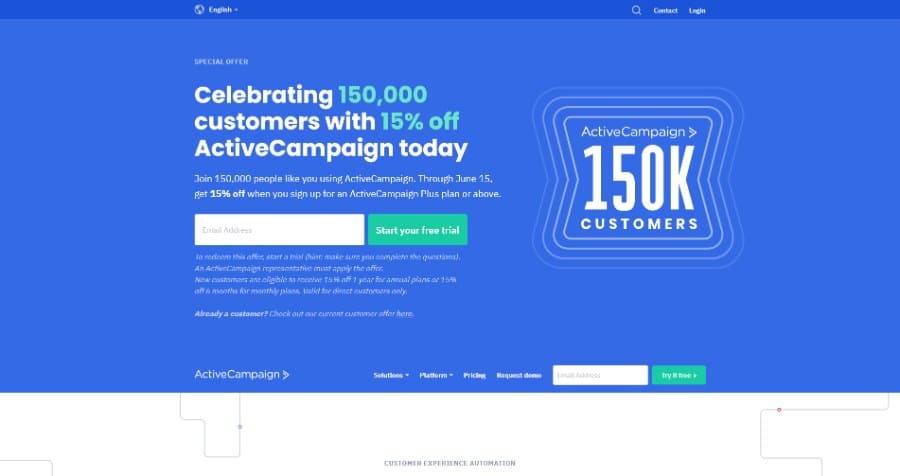 Active Campaign comes with all the tools you will ever need in one integrated platform – Email Marketing, Sales Automation, Lead Management & Contact Relationship Management (CRM). They also offer free training courses plus 24/7 support from their team of experts who are always ready to help at any time.
MailChimp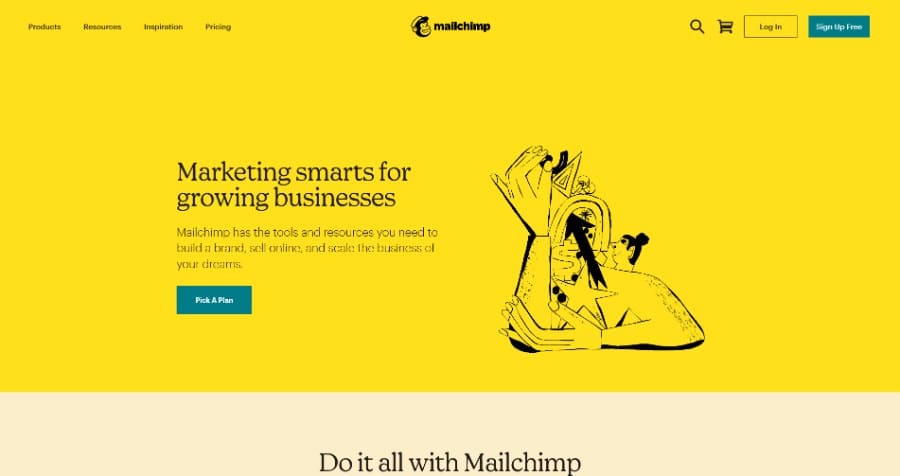 MailChimp has everything you need to make email marketing easy, from a slick editor that makes crafting messages a breeze to automation features that save hours each week, advanced reporting so you always know how your campaigns are performing, and integrations with platforms like Shopify, Bigcommerce, ZenCart, Wix, Squarespace, WordPress and much more.
Online Training & Courses
If you are looking for a way to make money online without having to sell anything, then online courses or training might be the perfect solution. You can offer them on your site and charge people for access to them as long as there is demand and a real need for what you have created. Just be aware that creating courses isn't easy, but it can be very lucrative and rewarding if you have content on your site that can be used as an entry point for your course offerings.
Best Online Course Platforms
Teachable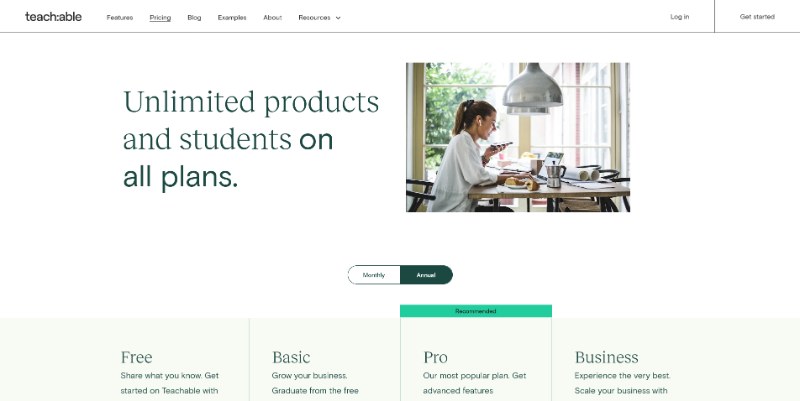 Teachable (Free Account) makes it easy to create your own online course. Their platform has everything you need to run an online business including sales pages, payment processing, hosting, and more. And their customer service is second-to-none with live chat support in case you ever get stuck on something while building your course. Best of all? They have a free plan so you can try them out risk-free.
Thinkific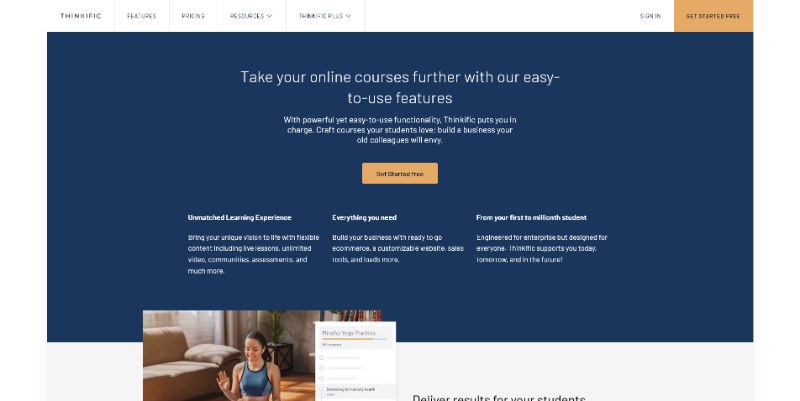 Thinkific (Free Account) is a great choice for creating an online course because it has everything you need in one place. You can build a high-quality course with video, audio lessons, quizzes, and more within minutes. And with Thinkific it's simple to set up a membership site or offer individual classes directly from your website using their integrated eCommerce system.
LearnDash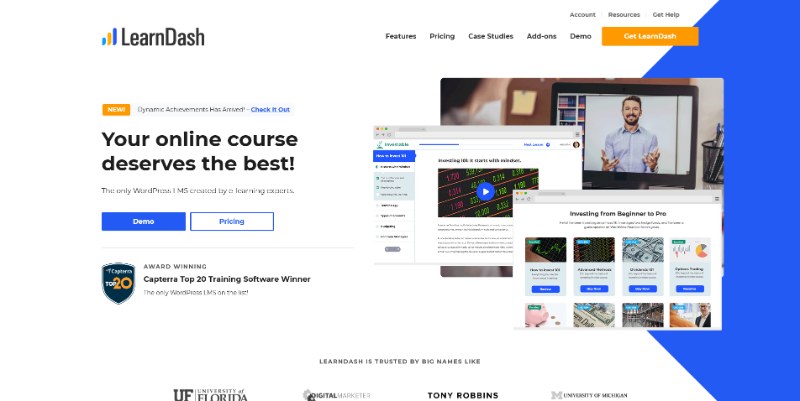 LearnDash lets you create any type of course or membership site with ease. And LearnDash runs on WordPress so you have complete control over every aspect of the course creation process without being locked into a proprietary platform with strict rules and recurring fees.
Consulting Services
If you want to make money with a website but don't have any products to sell, one great option is to offer consulting service. You can offer advice and knowledge in your field of expertise, which means that anyone who hires you will be paying for the time they spend working with you – not just the end result.
Where To Sell Your Consulting Services
Upwork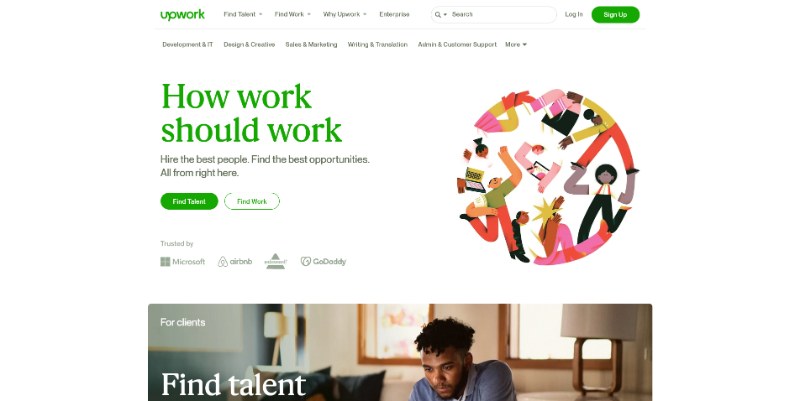 Upwork makes it easy for freelancers with different skill sets, experience levels, and employment history to sell their service—all within one platform. And freelancers can also search through hundreds of thousands of projects posted by employers looking for help with everything from web development and design work to writing content and video editing.
Fiverr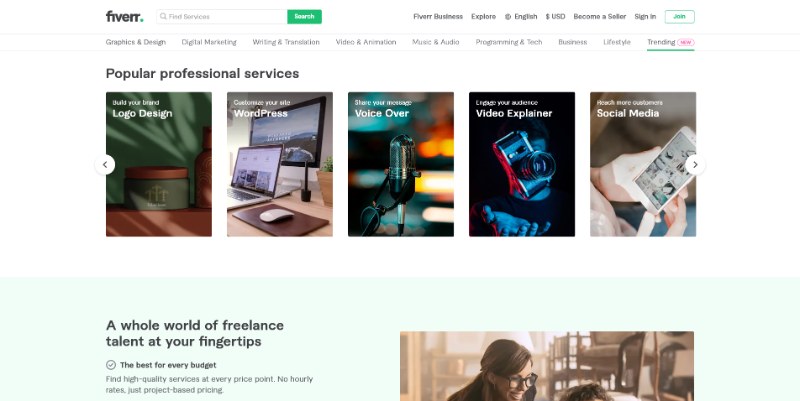 With Fiverr, you can offer your services to a global audience of customers. And on Fiverr there are businesses from all around the world who are looking for jobs starting at $5 up to thousands of dollars.
Rank and Rent Your Website
So how do you make money with a website without selling anything? The simplest answer is to rank your site for keywords that are being searched for and then rent out the placement space.
If this sounds like something you would be interested in, take some time to read through our article on ranking and renting websites.
From there, it's just a matter of doing what we say so you can start making money tomorrow.
Paid Pixel Retargeting
One way to make money with a website without selling anything is through paid pixel retargeting. This technique involves renting out access to your Facebook Pixel so other businesses can retarget those people who have already visited your site and then show them advertisements.