If you're a WooCommerce store owner, then you know that having a point-of-sale (POS) system is essential for handling in-store transactions. But what's the best WooCommerce POS plugin? There are lots of options out there, and it can be tough to decide which one is right for you. On this page, we'll take a look at some of the best WooCommerce POS plugins available and help you decide which one is right for your business.
Best WooCommerce POS Plugin
Openpos – WooCommerce Point Of Sale(POS)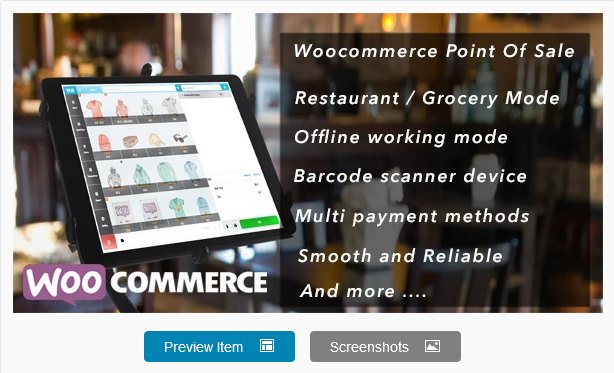 Openpos is a WooCommerce Point Of Sale(POS) plugin with no monthly fees, and it makes keeping track of inventory and managing multiple registers much easier than ever before.
Openpos features cash management tools like Buy & Pay later as well as receipt printing and email receipts. Plus the Restaurant module is great because it allows for "No Touch Order Processing" which means it's ready to handle the challenges modern in-person retail businesses face.
You can also add products by barcode scanning or search by name/SKU to help you keep up with all those orders coming in at once.
Plus, if you're looking for something that supports all types of Barcode Scanner devices then this is the POS system for you.
Whether you're running a small business, restaurant, or another type of retail establishment, having the right POS system is essential to your success. The open-source WooCommerce Point Of Sale (POS) plugin for WordPress gives you everything that you need in a point of sale solution and best of all it doesn't have any monthly fees. And with its intuitive interface that's easy to use even if English isn't your first language, Openpos will make sure that every employee has access to everything they need at their fingertips.
Point of Sale System for WooCommerce (POS Plugin)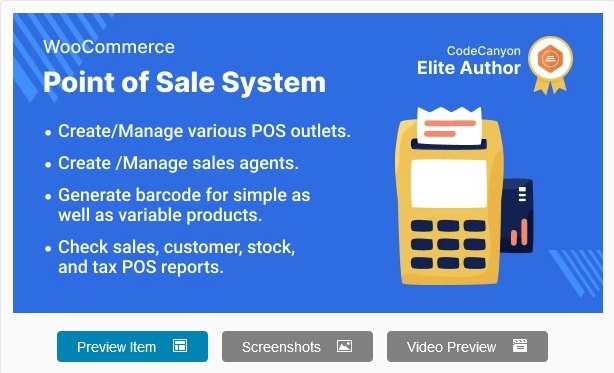 The WooCommerce Point of Sale System plugin can be a great way to help you handle all your POS needs. With the ability to create and manage a number of outlets, offer discounts as either set sum or percentage values on the cart, apply promo codes at checkout for registered customers, and produce barcodes for hassle-free checkout, this is one versatile POS plugin that will have your business running smoothly from day one.
MultiPOS – Point of Sale (POS) for WooCommerce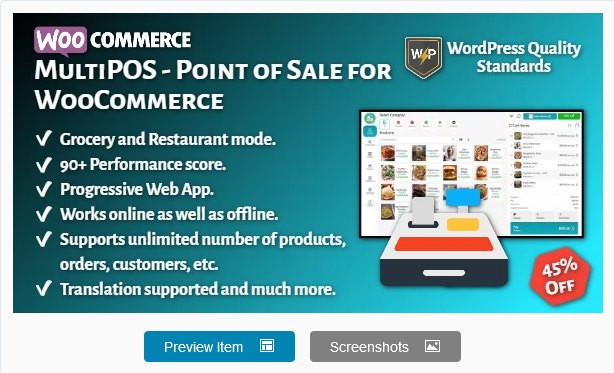 The MultiPOS plugin for WooCommerce is an affordable and easy-to-use platform for running your entire store from one place – no more switching between different systems. With this plugin, you can manage everything from inventory tracking to order management, customer relationship management (CRM), reporting, and analytics with just a few clicks.
This POS system will also help you save time on data entry and reduce errors due to manual input. In addition, with this plugin's comprehensive reports & analytics features are available at your fingertips within minutes after completing an order; you'll be able to track sales performance in real-time
MultiPOS also includes inventory management, order tracking, employee scheduling, reporting & analytics tools, integrated payment processing via PayPal or Square (or both), multi-outlet support for multiple cashiers working simultaneously at different locations within one company…and much more.
WooCommerce Lightspeed POS Integration Plugin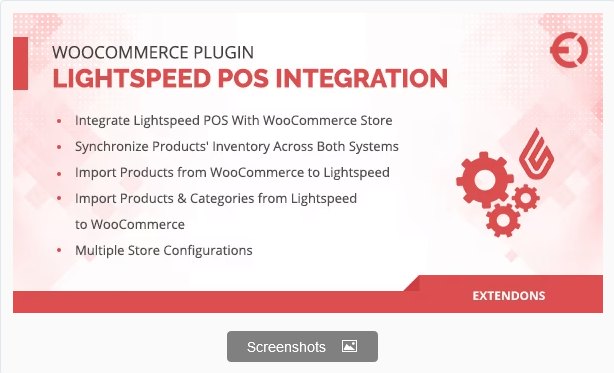 The WooCommerce Lightspeed POS Integration Plugin is a complete point of sale system that can be used to run your retail store, restaurant, or bar. This WooCommerce plugin for Lightspeed allows products from both systems to be synchronized so that you have up-to-date information on all items in your store. This synchronization will happen automatically every time an item is added or removed from either system. The integration between these two systems also allows you to import products and categories from Lightspeed into WooCommerce and vice versa, as well as importing product details such as descriptions, prices, and images directly into the other system when they are created or updated in one place.
Best Free WooCommerce POS Plugin
Kilbot WooCommerce POS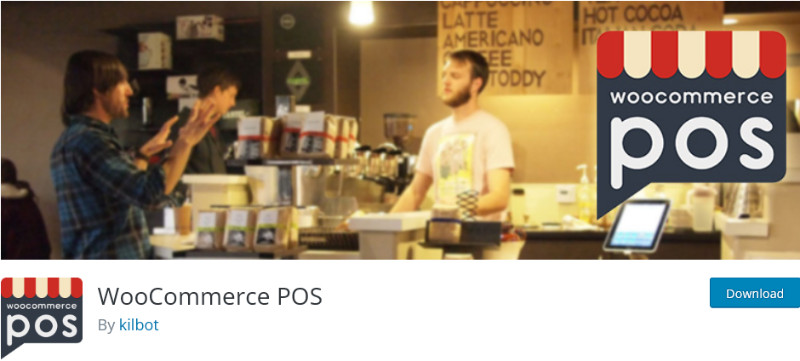 KilbotWooCommerce POS is an affordable, easy-to-use point of sale system for any size retail business. Whether you sell online or in your physical store, this POS software will save you time and money while making sure everything stays organized and accurate. This POS Plugin offers the best value on the market with no monthly fees or hidden costs like other systems charge. And this POS system runs on any device so it can work seamlessly alongside your existing website or app without slowing down performance or adding extra hardware costs.
Oliver POS – A WooCommerce Point of Sale (POS)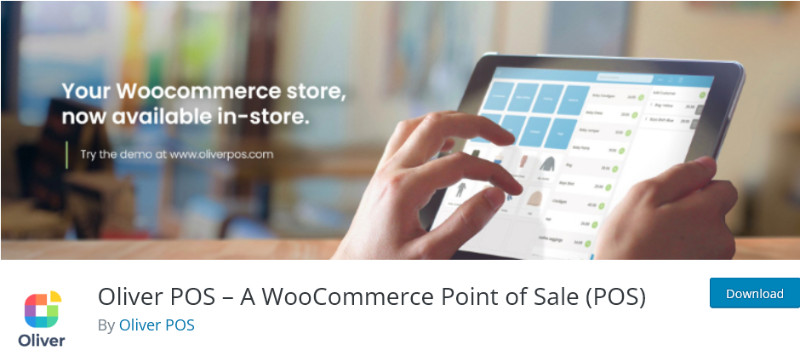 Oliver POS for WooCommerce is a great platform for managing all of your sales channels in one place. With this point of sale solution, you can seamlessly sync inventory across multiple devices so that no matter where you are you'll get accurate information about what's available on any device. And this POS software works with iOS and Android tablets and phones as well as Windows PCs and Macs – so there's no need to buy new equipment.
Plus, Oliver POS also has a completely free plan that lets you try out all of its basic features before deciding which paid plan will work best for your needs.
BizSwoop Point of Sale POS for WooCommerce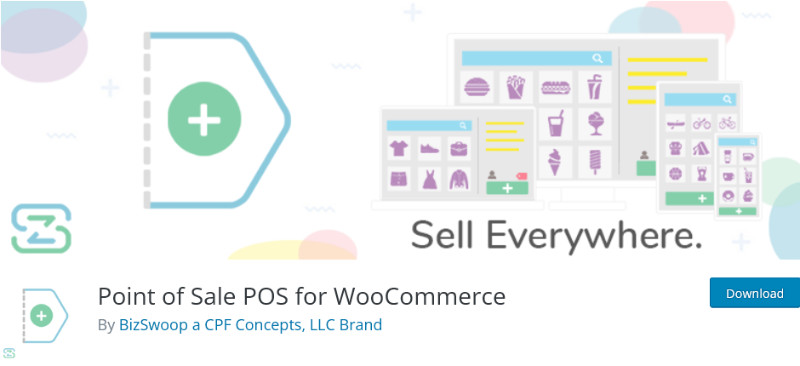 BizSwoop POS is a cloud-based point of sale system that allows you to easily manage all aspects of your business from one place. This POS system syncs with WooCommerce so there is no need for extra software or hardware purchases.
With BizSwoop POS you can manage staff hours, customer information, order history, and much more in real-time on desktop computers as well as mobile devices like iPads & Android tablets. And it also has a receipt printer integration, so you can connect any receipt printer directly into the BizSwoop cloud platform and have them printed out anywhere in the world.
PayPal Zettle POS for WooCommerce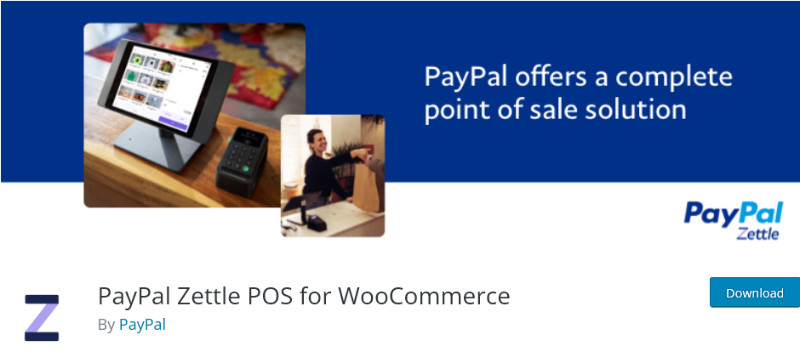 With PayPal Zettle's powerful eCommerce capabilities built into this WooCommerce Plugin, all products that are synced with PayPal Zettle will automatically update their stock levels in real-time so there's no need to spend hours re-entering data every week or month. Plus, thanks to its automatic product sync feature, any changes made on either end (WooCommerce or PayPal Zettle) will be reflected on the other side in seconds – saving you both time and effort.
wePOS – Point Of Sale (POS) for WooCommerce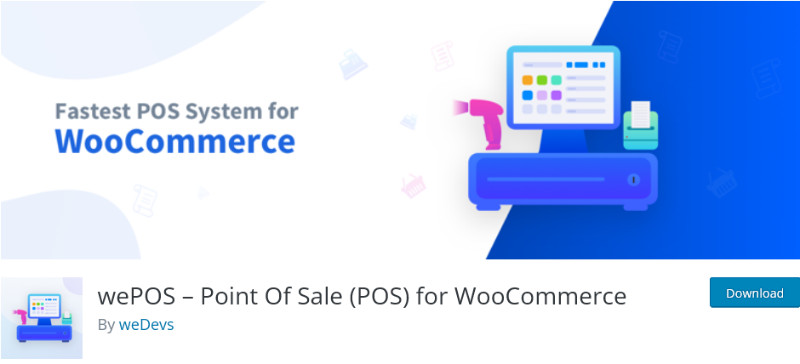 wePOS is a powerful point of sale plugin that lets you process orders using your existing inventory management software (like QuickBooks, Square, etc.), connect to cash registers like NCR/Dymo, and add physical products directly from barcode scanner(s). And it works seamlessly with WooCommerce so you can take orders right away without any additional integration work.
Does WooCommerce Have a POS System
No, WooCommerce does not have a POS system built in natively, and you will need to install a separate plugin. However, there are many POS plugins available, both free and paid, so you should be able to easily find one that fits your needs on this page.
What POS Works with WooCommerce