If you are a restaurant owner, it's vital in this day and age to have a website. A Wix template for restaurants offers all the features that you need in order to be successful and promote your business online. You can create menus, book reservations, upload photos of your dishes and provide information about your restaurant's hours of operation, and much more. If you're ready to find the best Wix template for restaurants read on:
Best Wix Template for Restaurants
Zia Sonia Wix Restaurant Template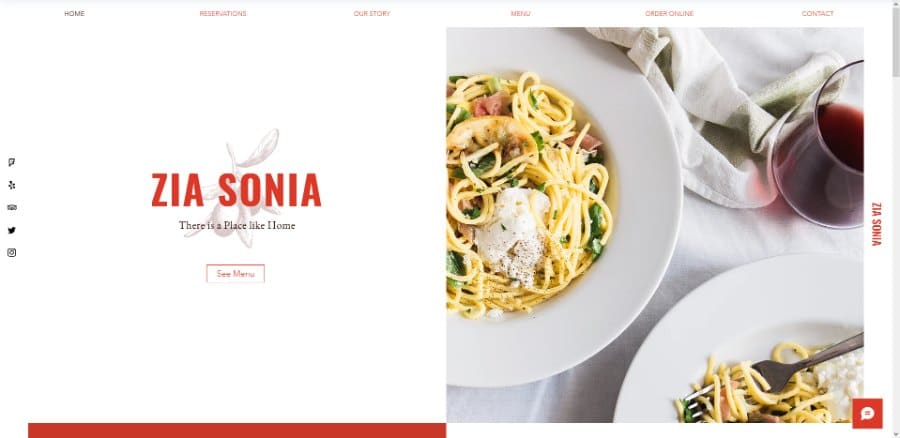 With the Zia Sonia Wix Restaurant template, you can create a beautiful website that is perfect for eat-in restaurants. The site allows you to accept reservations and offers live chat support to make your guests feel at home. It also features an online menu with pictures of each dish so people can order food even if they are not physically present at your restaurant. Plus, this Wix template also lets you publish your story on the about us page which will help customers get to know more about who you are as a restaurant owner.
Steakhouse Wix Restaurant Template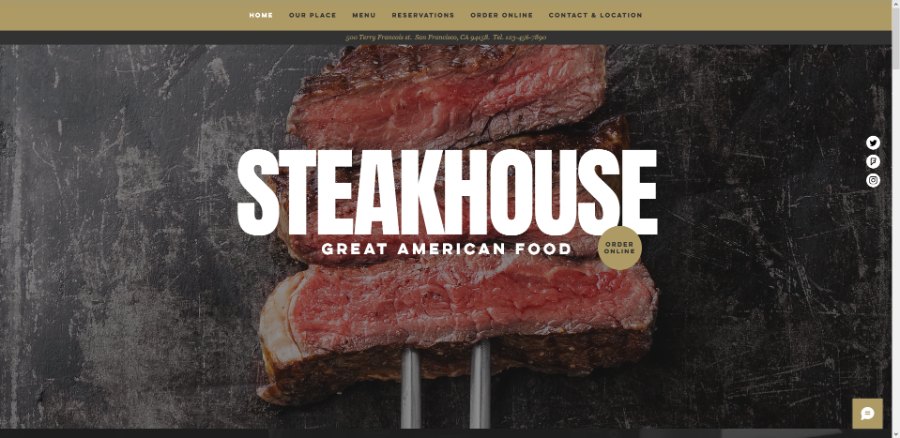 The Steakhouse Wix Restaurant Template is perfect for steakhouses and pubs that want to increase their food sales by making ordering easy online. This template also includes location information with Google Maps integration so people will know where they are going before they arrive. If you're looking for an affordable way to create a restaurant website, this may be just what you need.
Fangs Wix Restaurant Template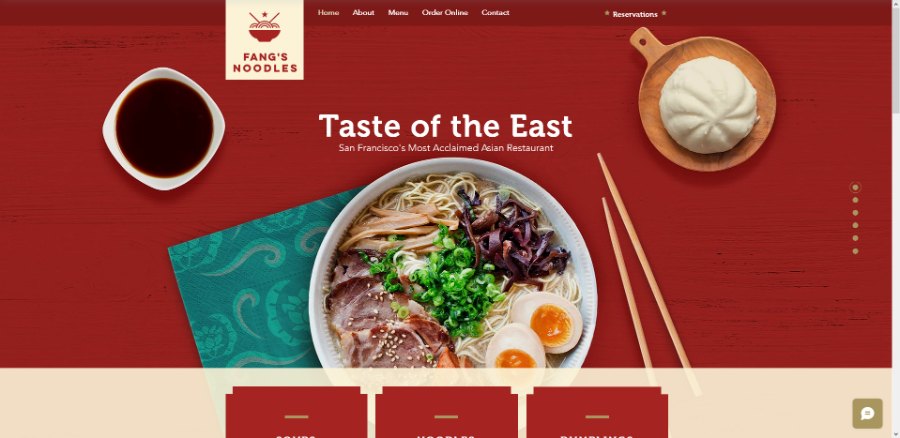 Fangs Wix Restaurant Template is the perfect template for restaurants that want to offer take-out and delivery orders online with live chat customer support. The template has a variety of features from accepting payments, displaying specials, and booking reservations all in one place. It also offers a simple way to publish your menu online so customers can see what you have before they come into your restaurant.
Burger Corner Wix Restaurant Template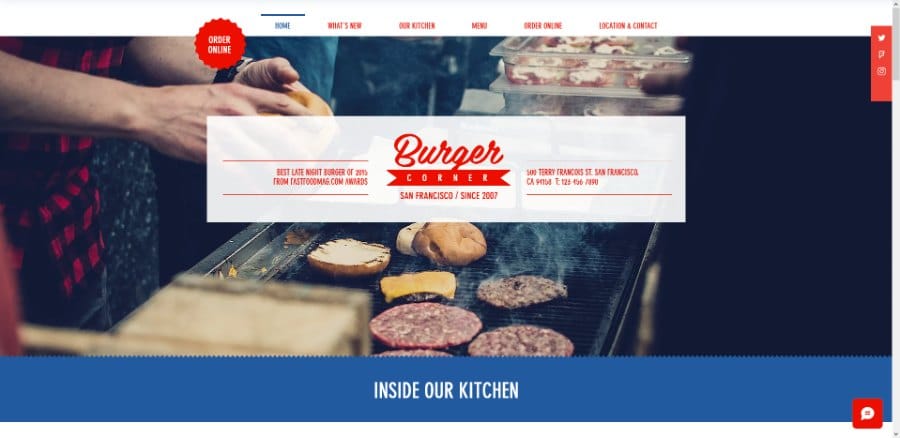 The Burger Corner Wix Restaurant Template is the perfect website template for diners. With this template, you can accept orders online, list your specials and share your story and post images to the built-in photo gallery. The site also includes live chat support so that customers don't have to wait on hold while they order their food or ask any questions about your current offerings.
Sai Mai Wix Restaurant Template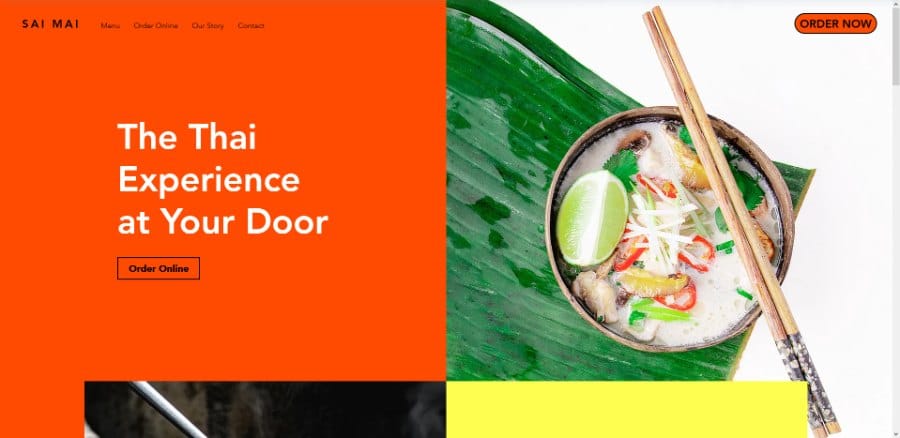 The Sai Mai template is perfect for take-out restaurants. It features bold colors and parallax scrolling that will make your customers feel like they are in an actual restaurant while viewing your menu online. And the best part about this template is its simplicity – there are no unnecessary bells or whistles which means less time spent customizing and more time spent running a successful business.
Madre Wix Restaurant Template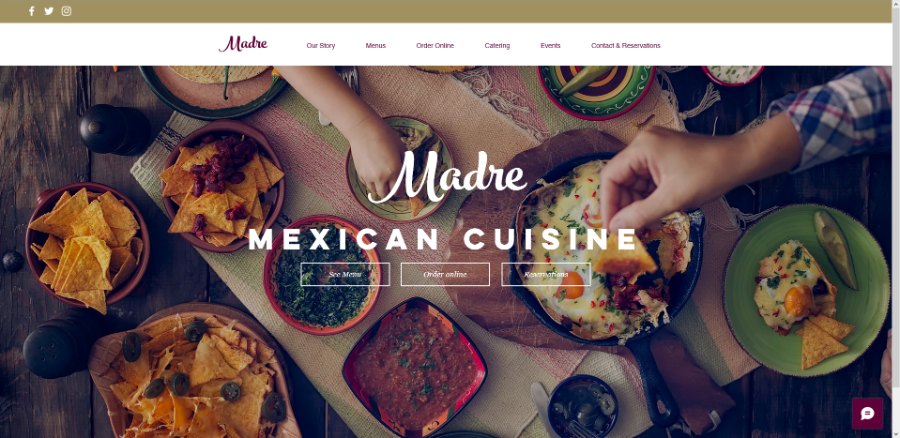 The Madre Wix Restaurant Template is an easy-to-use template that's perfect for restaurants. This template includes all the features you need in a restaurant website, including publishing your menu and specials online, accepting reservations, booking events – and even offering catering services.
Thyme Wix Restaurant Template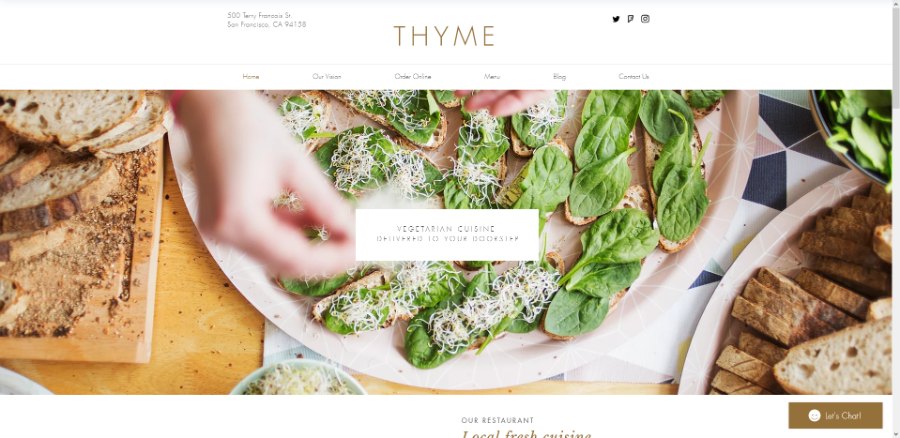 The Thyme Wix Restaurant Template is the perfect template for restaurants with a focus on specialty diets. With this template, you can accept orders online and publish your menu – all while sharing updates about your latest culinary creations on the built-in blog.
O ia Poke Wix Restaurant Template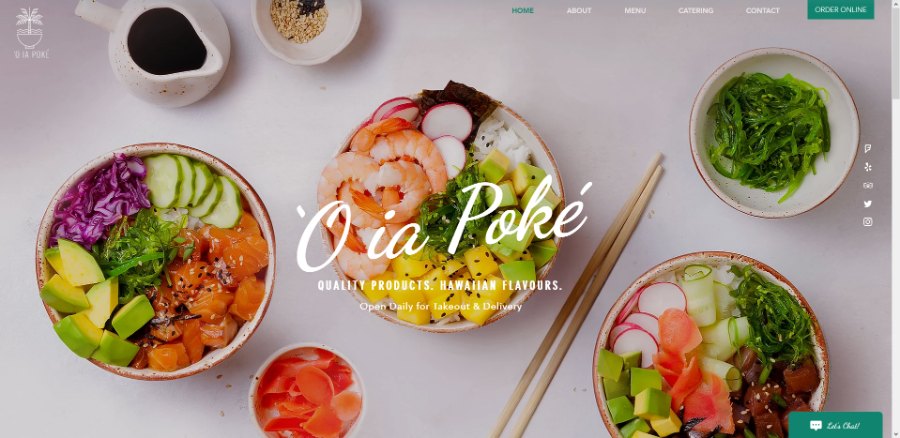 The O ia Poke Wix Restaurant Template is perfect for restaurants with a focus on delivery and catering. With this template, you can publish your menu online with photos of dishes that people can view before ordering. It even features live chat support so you can directly connect with your customers so they will feel more comfortable when deciding if they want to hire your restaurant to cater for a big event like a graduation, birthday, or wedding.
Muchachos Wix Restaurant Template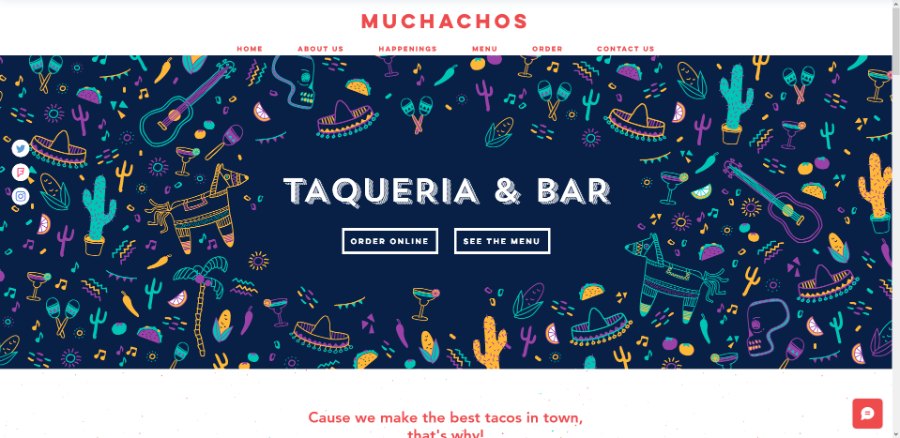 Muchachos Wix Restaurant Template is the best template for restaurants. This template has a ton of features that will help you build an effective website in no time, including taking orders and reservations online, publishing your menu so customers can see what's on offer before they even walk in the door, as well as accepting payments by credit card or PayPal to keep things more streamlined. Plus, it has a built-in Instagram feed that makes it easy to share images of events and special occasions with your social media followers
Pizza Shop Wix Restaurant Template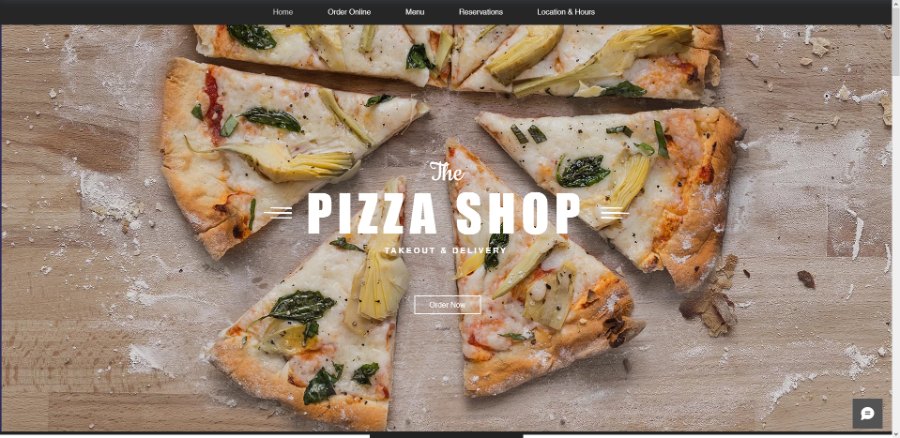 The Pizza Shop Wix Restaurant Template is perfect for pizzerias and Italian restaurants. If you're looking for a Wix template that will let your customers order online, book reservations, this is a perfect choice. The Pizza Shop Wix Restaurant Template comes with all of these features plus live chat support to help make sure your restaurant runs as smoothly online as it does offline. Plus, this template can give you a leg up in this day and age with so many restaurants using takeout services like UberEats or GrubHub now, it's more important than ever to have an easy way for people to find you and get in touch when they need food delivery.
Chai Wix Restaurant Template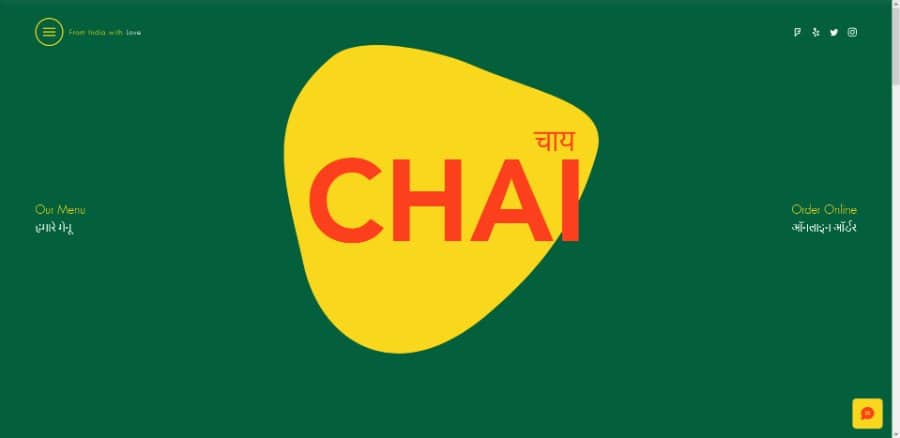 The Chai Wix Restaurant Template has an eye-catching color scheme and a simple design. There's also plenty of room on the homepage to list out all of your menus or specials so customers can browse at their leisure. You also will be able to accept orders online without any worries about how busy your phone lines are during peak hours because there's live chat support built-in too. This template even includes social media share buttons which means you'll have no problem getting people interested in what you offer while they scroll through their timeline.
Terracotta Wix Restaurant Template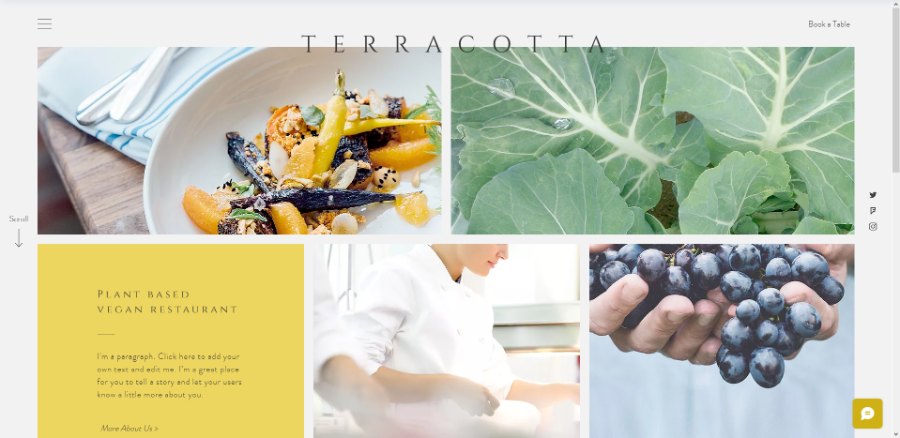 The Terracotta Wix Restaurant Template is perfect for restaurants looking to make an impression. This template has a grid layout with a heavy focus on high-resolution imagery which will help you create a sense of atmosphere that compliments your restaurant. It also includes features like live chat support, the ability to accept reservations, and you can publish your freshest menus online so that customers can see what's available before they arrive.
Best Wix Restaurant Apps
Wix Restaurants Orders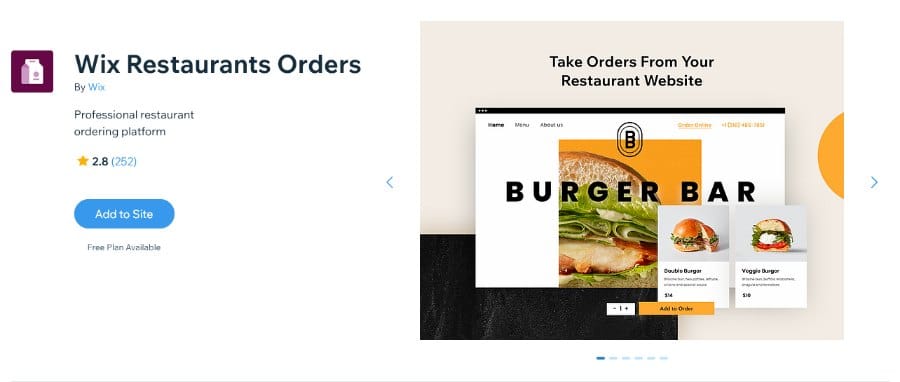 Wix Restaurants Orders is the best way for restaurants to manage deliveries and take secure online orders from any device. With this app, you manage every order in one place, offer delivery options, accept secure online payments, and more.
Wix Restaurants Menus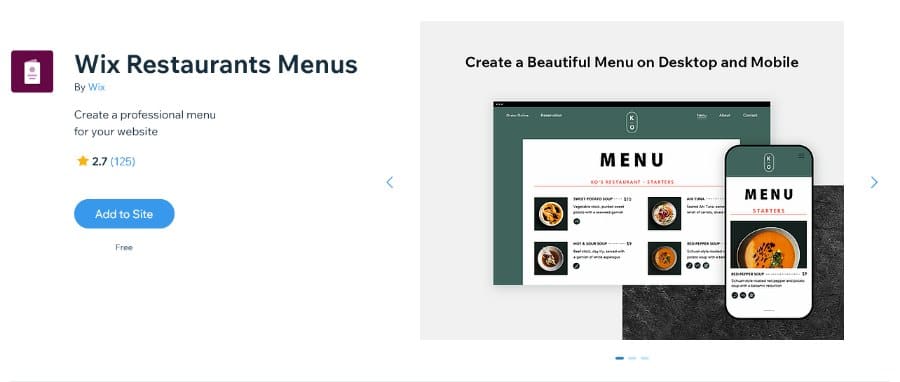 The Wix Restaurant Menu App lets you create a professional-looking menu with ease. It allows you to add dish descriptions, images, pricing, and more. Your customers will love how easy it is to find everything they need on your site — from staple dishes to seasonal specials. Best of all, this app is free to use at no cost with any Wix website package.
Wix Reservations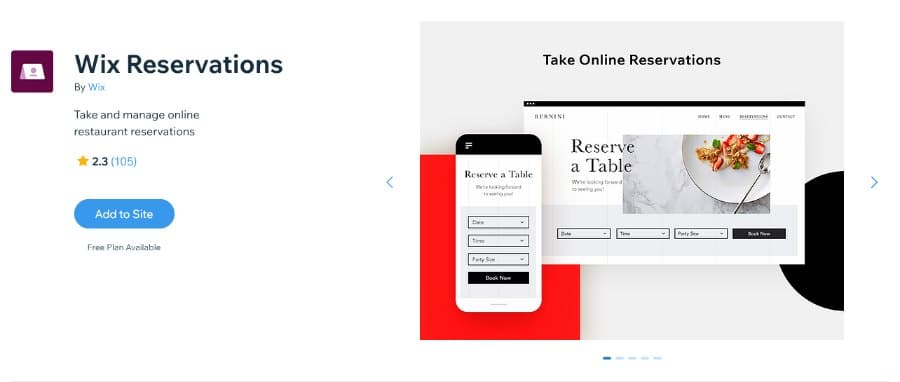 Wix Reservations provides customers with a way to easily book their table online so that no one is left on hold or has their calls go unanswered. You set your own rules for how long you will keep tables reserved for walk-ins, what time your restaurant closes, and more, giving you total control over how many people are allowed in your restaurant at any given time.
This online booking tool also allows guests to see which tables are available as well as the number of people already booked in to each one, making it easy for them to figure out if they can book the table they want without having to call ahead first.
Restaurant Social Bar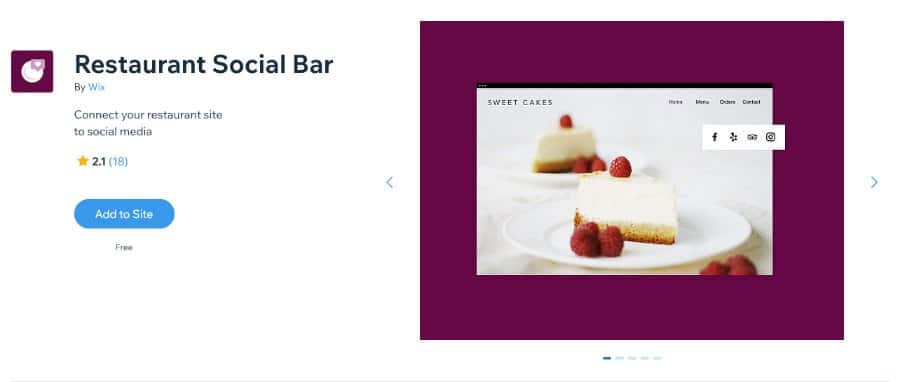 The Restaurant Social Bar allows you to select from over 20 different icons that will link directly to your business pages on Facebook, Yelp, TripAdvisor, Twitter, Instagram, and more. You can also customize the icon colors and add a picture of your menu so people know exactly what they'll be getting before they even arrive at your restaurant.
Open Sign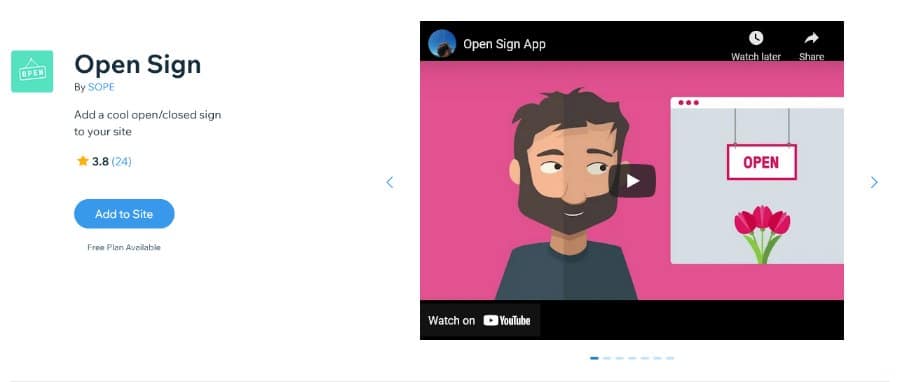 Open Sign allows you to post a sign on your site with the hours and days that you are open for business so that when someone visits your website they'll see something like "CLOSED MONDAYS AND TUESDAYS" on one day and then "OPEN EVERYTHING ELSE". It's a simple but effective way to let people know what days/times you're actually open for business. Plus, if there's an event going on in town or some kind of special promotion happening at the restaurant, this app can accommodate those details too.