If you're looking for the best Wix templates for churches, we've got you covered. We know having a church website is more than just a place to post your weekly service schedule and sermons. It's about providing an online space for people anywhere in the world to connect with your mission and message or find out how they can get involved.
For pastors looking for a full-featured hosting solution without spending too much time or money on designing their own website, Wix has some great templates for churches that you can try out now using our 14-Day Free Trial
This post will help you find your perfect church template from Wix by showcasing 15 of our favorite church website templates that are currently available on Wix.

Best Wix Templates for Churches
Harmony Church Wix Template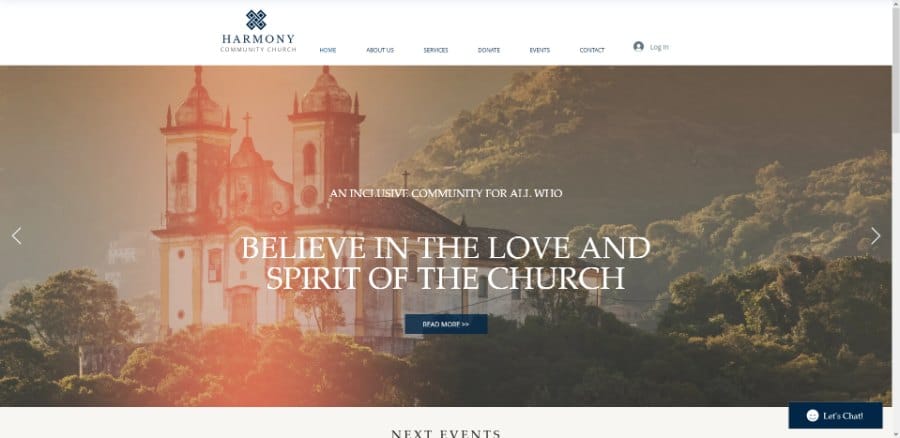 The Harmony Church Wix Template was designed specifically for churches and non-profits that want a simple, elegant website This template makes it easy to share upcoming events, sermons, church service times, and locations on your homepage with minimal effort from you or your webmaster.
The Harmony Church Wix Template includes live chat support so people can contact you directly via our Wix platform with any questions they may have about the church or their membership status in the congregation.
The Harmony Church Wix Template also allows you to collect donations online through an automated system using PayPal. Lastly, this template has been optimized for mobile devices so users can find information about upcoming events at any time whether they're on a desktop computer, tablet, or smartphone.
New Faith Church Wix Template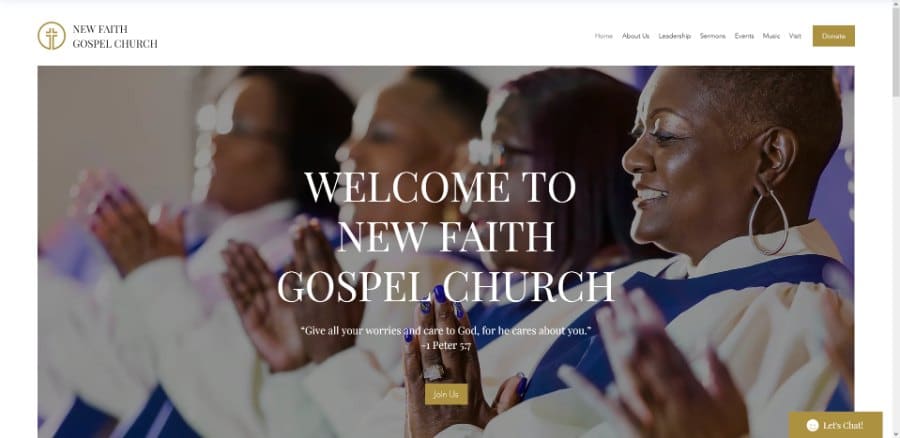 The New Faith Church Wix Template gives visitors a way to learn more about your church, and it has pages where people can easily volunteer their time and services. It also features an audio player that lets users listen to sermons from past services or recordings of your choir's best performances. Plus, this Wix Template includes event signup pages that let users register for events like bible study groups. And it also features a donation page where parishioners can make a donation to your church online.
Grace Church Wix Template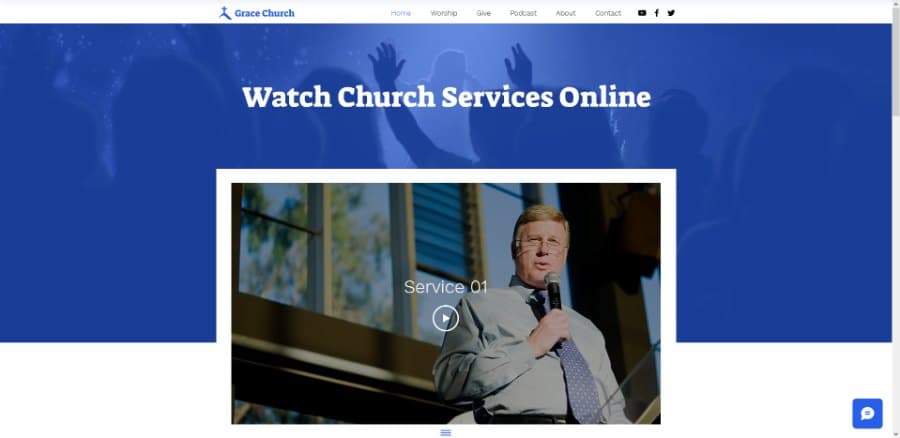 The Grace Church Wix Template is specifically designed to cater to large congregations and for churches that want to use their website as an evangelizing tool. This template has features such as live chat support so members can contact clergy anytime. It also includes a donation system where church members can tithe using their credit card or via phone. And one of the most attractive features of this template is its ability to embed video recordings from past sermons into the site; they're shareable too. So if you want a church-specific website with a focus on video and podcasting, then using the Grace Church Template is your best bet.
Community Church Wix Template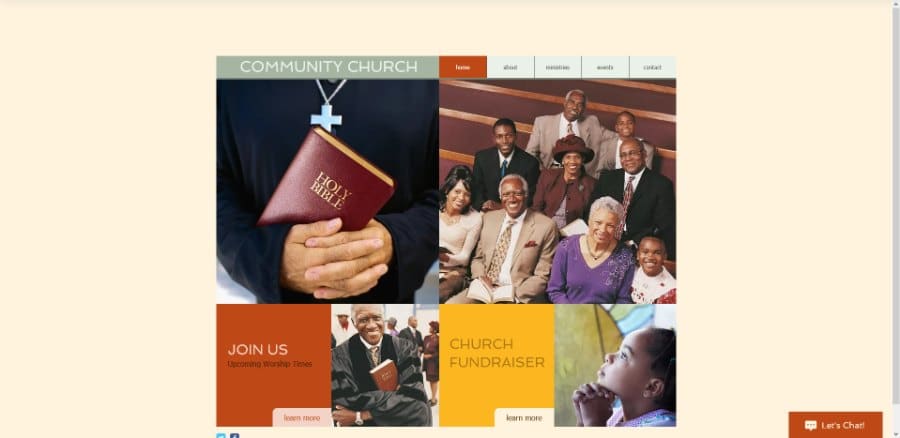 The Community Church Wix Template is the perfect template for small churches. It's easy to navigate and has all the features you need to share information about your ministry. You can also list events on this single-page website, so it's never been easier to keep your members informed of upcoming activities. And with the included live chat support it's simple for members of your flock to get in touch with you whenever they need help or have questions.
San Pedro Church Wix Template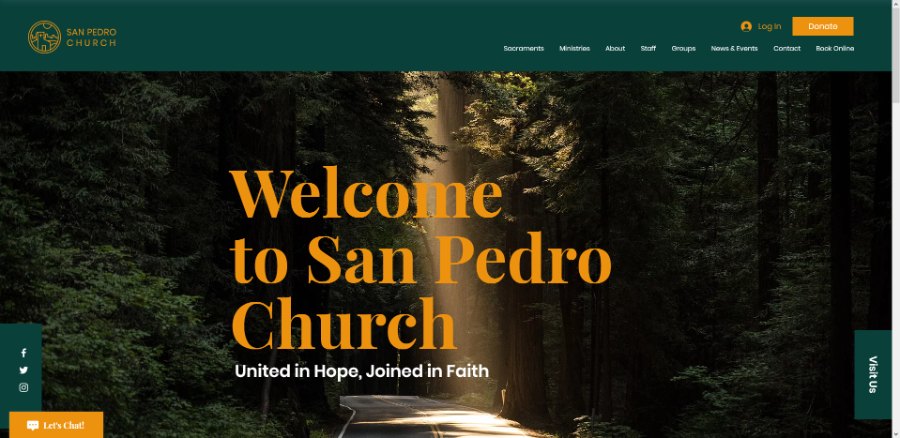 The San Pedro Church Wix Template has everything you need in order to build an effective website for your congregation. This template includes a blog where you can keep people informed about news, upcoming events, and more. It also has pages for each ministry or service that you offer, as well as bio pages for staff members so that visitors can learn more about them before they visit your church. There are also group sign-up forms so visitors can get involved with various groups at the church like bible study classes or choir rehearsals. Finally, this template allows users to book seats online at mass using the Wix booking app
Leap of Faith Wix Template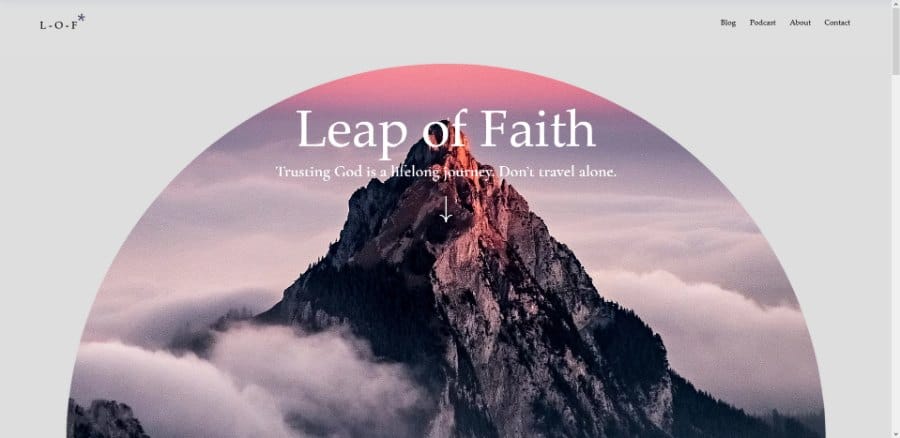 The Leap of Faith Template is perfect for non-denominational churches looking to get started with a clean website that has plenty of features without being overwhelming or confusing. This Wix site builder template was designed for pastors who wanted something simple but professional looking that they can use to start their own church website. Overall, this Wix Church Template is easy enough for anyone on your staff (or even volunteers) to update so you can focus on what matters most – spreading the word about Jesus Christ.
Trinity Urban Church Wix Template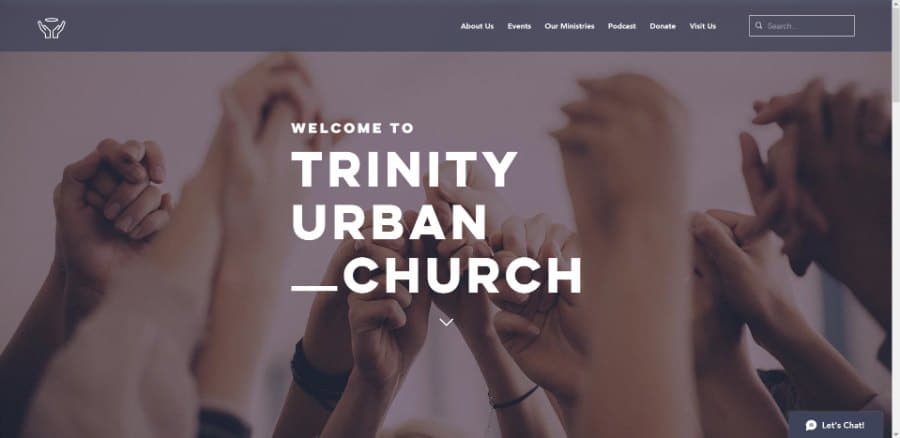 Trinity Urban Church is a Wix Template for churches that want to take their website to the next level. This church website template has everything you need to create an engaging and informative site that will help your congregation grow. The homepage can be used to feature images of people from your community, as well as news updates and announcements about upcoming events. You can also use this template's podcast support to set up a podcast on iTunes so visitors can subscribe and listen to your sermons at any time.
With this Wix template, you'll be able to build a strong community by creating volunteer groups for different tasks like teaching Sunday school classes or playing music during worship services. And if you're looking for ways to reach out into the world, this template includes social media features so visitors can follow your church on Facebook and Twitter.
Brightside Church Wix Template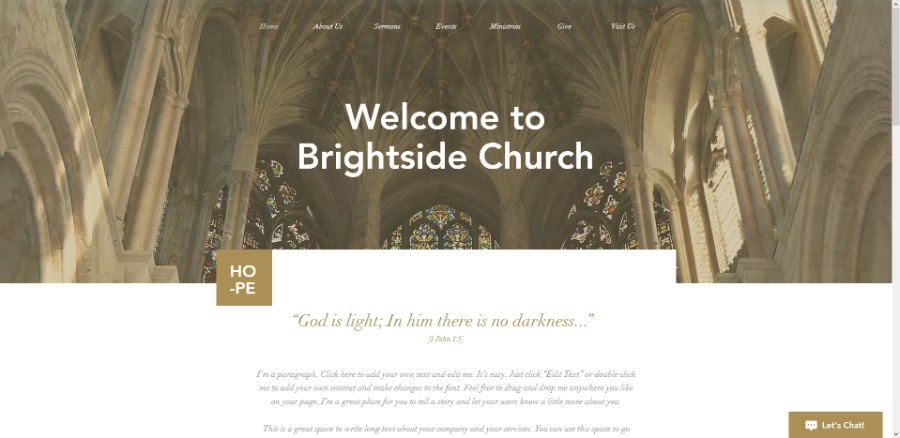 The Brightside Wix Template was created with small churches in mind. It's designed to be simple and informative so that your congregation can find the information they need quickly and easily. You can also add live chat support to this template, so you can help your new members with any questions they might have about joining your congregation.
Unity Church Wix Template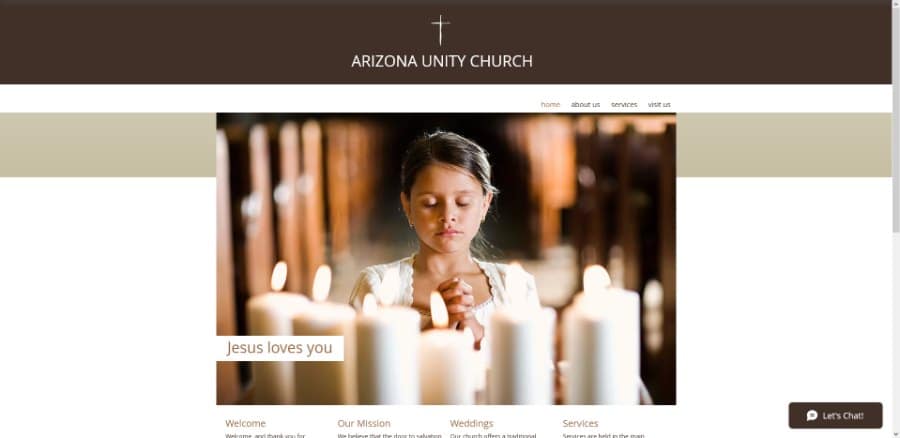 The Unity Church Wix Template is the perfect template for churches of all sizes. It has an easy-to-navigate layout, and it's simple enough that even your volunteers can update it on their own. And the live chat support will help answer any questions about how to use the site or the services you offer. This template also features a Facebook and Twitter integration so you can share your mission with the world.
Green Hill Bible Camp Wix Template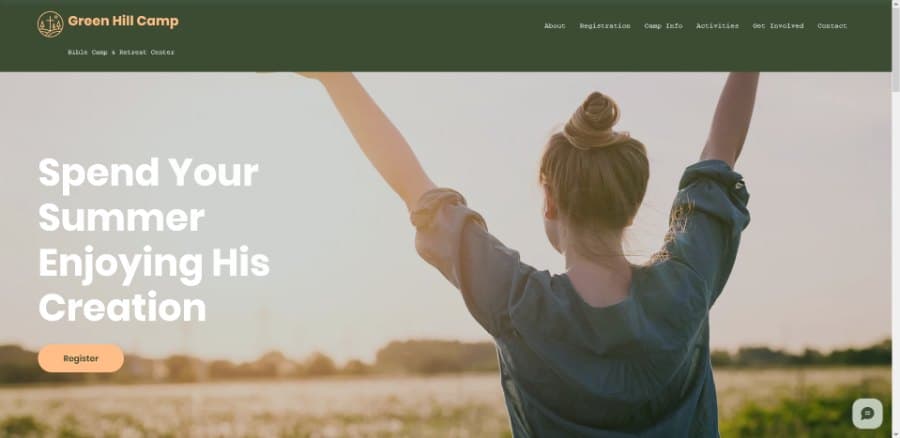 The Green Hill Wix Template will allow you to build a site that is perfect for promoting a bible camp. You can share information about the camp, create registration pages, and highlight bible study groups. It also has sections where you can give details about camp activities so people can learn more before signing up. Plus, it's easy to customize this template with your own photos and text. And if you have any questions along the way, Wix's friendly customer service team will be happy to help.
Belief Tours Wix Template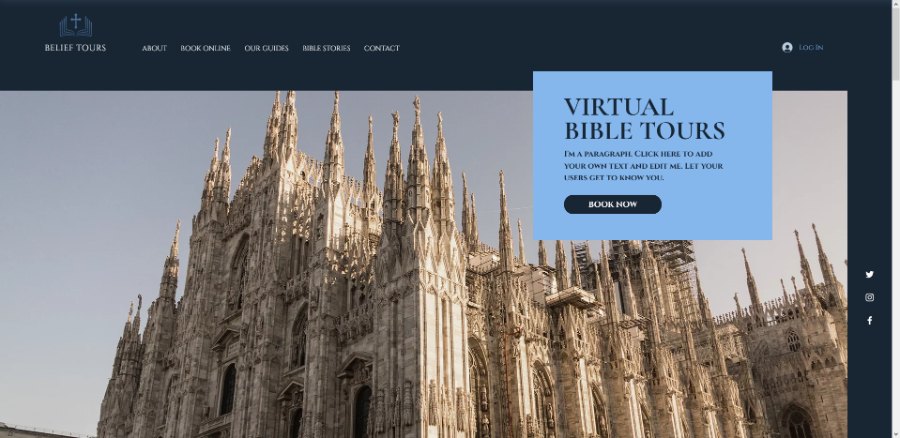 Belief Tours is a Wix Template that can be used by churches or any other religious organization that wants to attract more visitors and followers online through engaging content about God's word.
Belief Tours is the perfect Wix template for churches, ministries, and organizations that want to create a virtual tour of their church or ministry. With this template, you can highlight your tour guides and share bible stories with your congregation. You'll also be able to build a membership site with user registrations and social media integrations. Plus, it comes with video support so you can tell compelling multimedia biblical stories in an engaging way.
Beth Sarah Synagogue Wix Template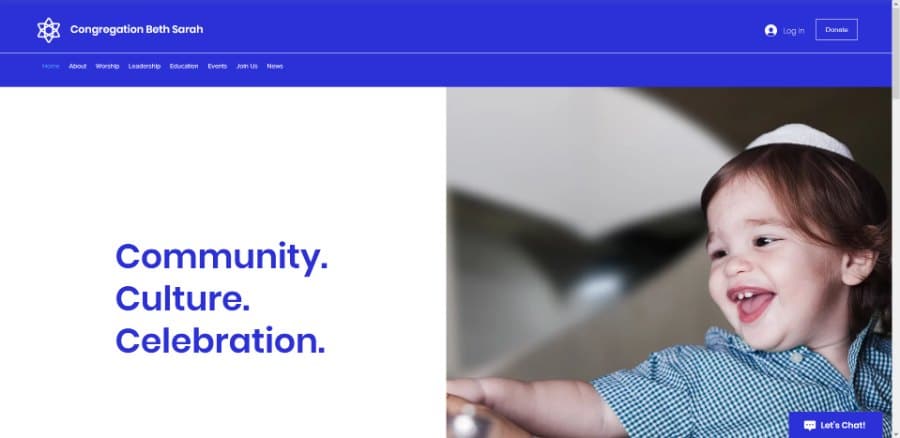 The Beth Sarah Wix Template has everything you need to build an engaging site that highlights upcoming events, provides resources for youth Torah lessons, keeps your congregation informed about the latest news from the pulpit, and more. You'll love the modern design of this template with easy-to-use features like live chat support and an email newsletter so you can stay connected with your community.
Buddhist Temple Wix Template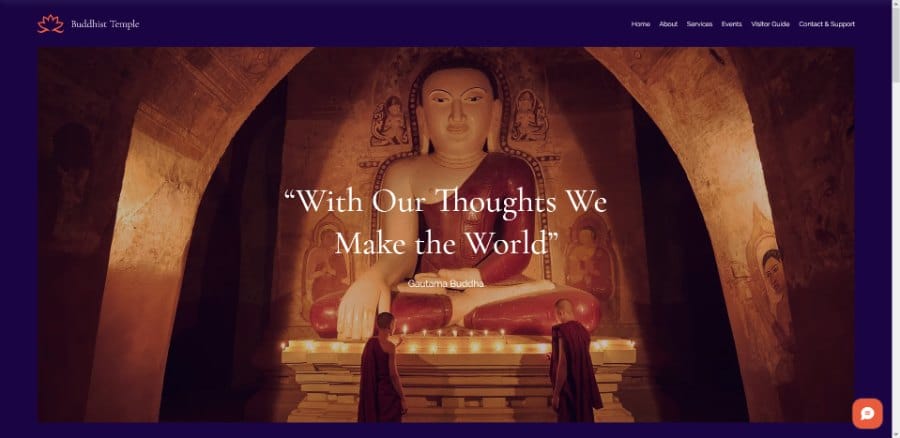 The Buddhist Temple Wix Template is the perfect template to showcase your temple. It has all of the features needed to promote your Buddhist temple and share its message with the world. This template will help you create an informative, interactive website that will be easy for visitors to explore. With this design, it's simple to highlight upcoming events, prominently display hours of operation, share photos from temple life and book Buddhist ceremonies in minutes.
Hindu Temple Wix Template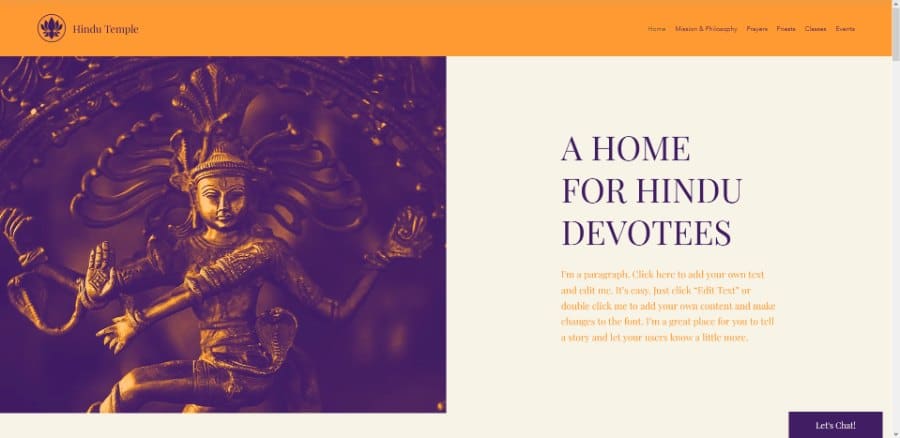 The Hindu Temple Wix Template will give you all the tools you need to promote upcoming events at your temple while highlighting photos from inside your temple walls. You will also be able to schedule classes, book Hindu ceremonies, share music from inside your temple walls, and collect donations online through PayPal. Plus, you can use this template to publish prayers that will resonate with those who visit your site as well as share information about what it means to be a member of the Hindu faith with the wider world.
Mosque Wix Template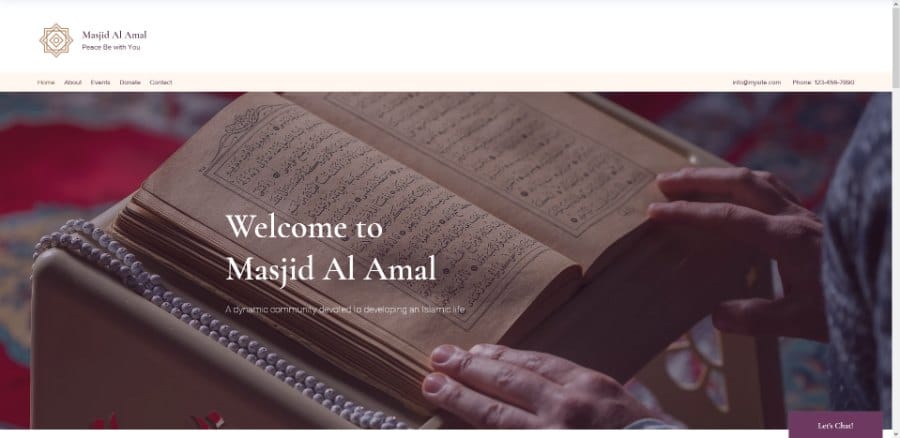 With the Mosque Wix Template, you can create an informative and attractive site that will help your mosque grow. You'll be able to highlight the mission of your mosque, publish prayer hours, provide visitors with information about upcoming events and even collect donations.
Best Wix Apps for Churches
Get Funding Wix App
The Get Funding Wix App (Free Download) is a tool that helps you create your own fundraising website in minutes, without any technical knowledge or prior experience with websites.
Raising money for your Church or non-profit organization is hard. There are so many different fundraising platforms out there, and most of them charge a lot of fees.
The Get Funding Wix App solves this problem. This app allows you to raise funds for your non-profit online using PayPal without any monthly fees or hidden costs. You can accept donations from anyone who wants to help you fund your project, and the best part? It's totally free.
Events Calendar Wix App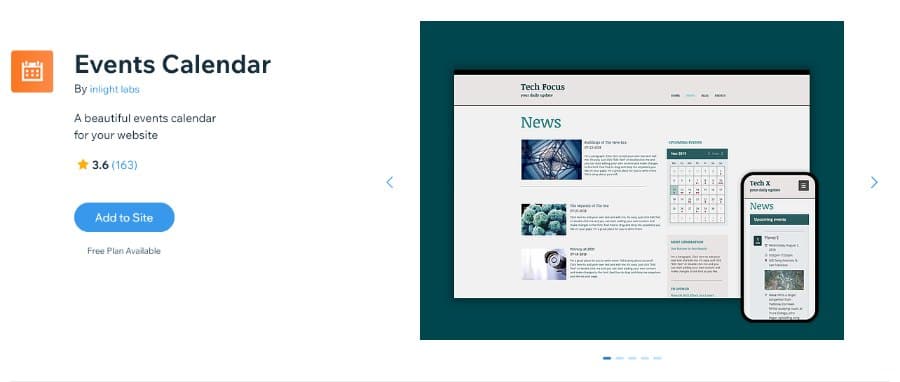 With the Events Calendar Wix App (Free Download) you can easily add a professional-looking calendar to your site in just 1 click. The app is free on Wix and integrates with all major calendars including Google, Outlook, Facebook, and Eventbrite so that it will automatically get updated whenever there's a change in your schedule.
Sell Tickets Wix App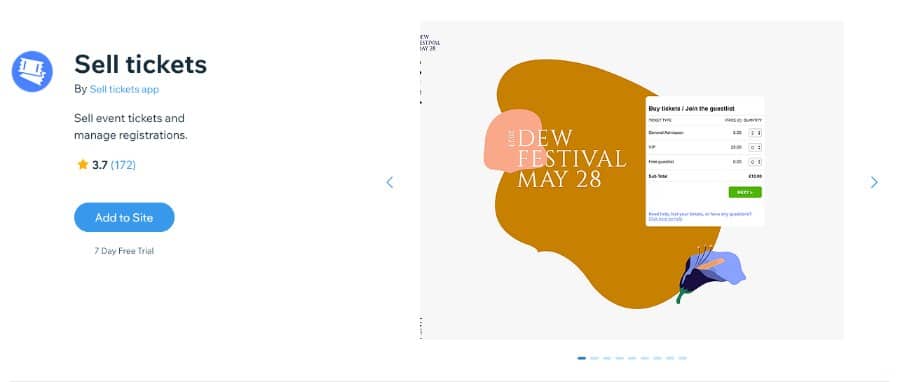 The Sell Tickets App (Free Download) lets you sell tickets directly from your site in just minutes without any headaches or hassles. With the auto-send feature, buyers receive barcoded e-tickets instantly via email when they purchase a ticket online through your website. They can also print their own ticket(s) at home or download them onto their smartphone for mobile entry at the door of your venue.
Wix Forum App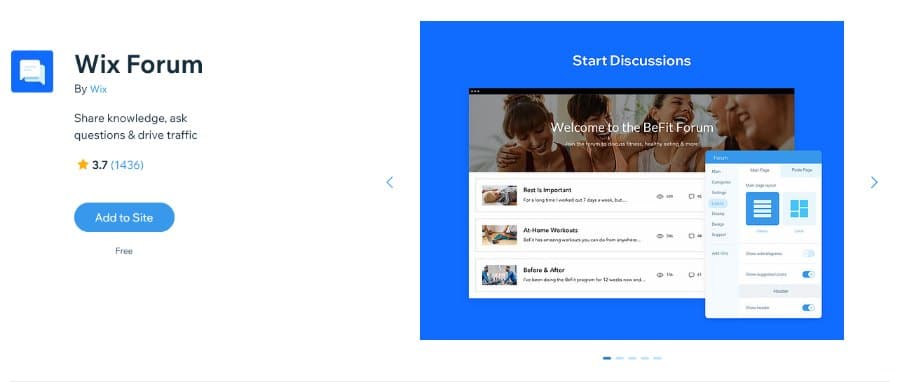 The Wix Forum App (Free Download) is a modern forum solution that helps you connect with your community online by creating a discussion board on your website. This app allows you to create private categories for selected members of your congregation as well as subscription plans allowing you to earn money from forum fundraising drives. Using this tool will help build better relationships within your church or organization while reaching out to new people in the community.
Bablic Wix App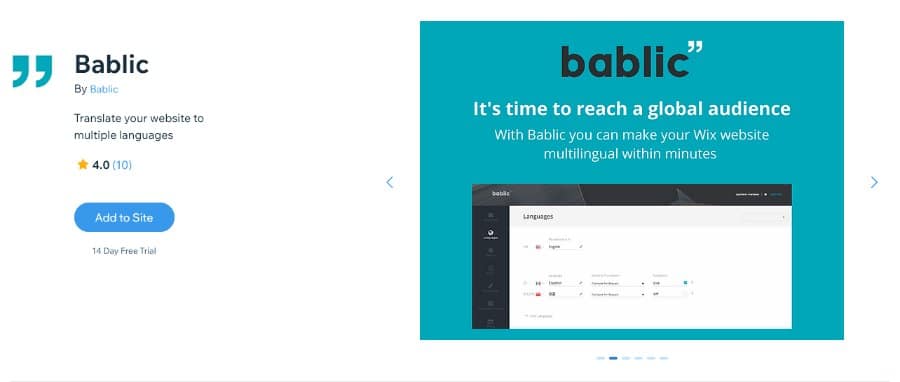 Bablic (Free Download) will help you localize your website in the most popular languages, including English, Spanish, French, and German. It also offers a professional translation service to cover every language on earth at affordable prices.
Bablic is the first Wix App that allows you to translate all elements of your website using an easy Visual Editor with just a few clicks. You can choose between machine translation or professional human translations for any language.
This unique technology saves time and money while delivering amazing results that will let you spread the word about your church to people all over the world.