In order to keep up with the times, you need to have an easy-to-use WooCommerce food menu plugin in order to reach more customers and efficiently process online orders. With so many options available, it can be hard to decide which one is right for your business. On this page, we'll go over the best WooCommerce food menu plugin options so we can help you speed up your decision-making process.
Best WooCommerce Food Menu Plugin
WooCommerce Food – Restaurant Menu & Food Ordering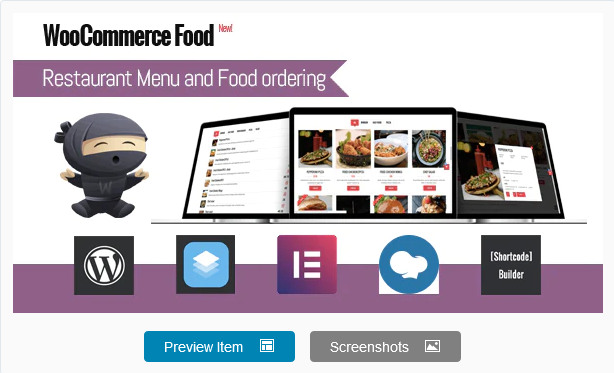 WooCommerce Food is the easiest way to provide an online ordering system for your restaurant or cafe. With this plugin, you can create as many menus as you need (think breakfast/lunch/dinner) and you can add unlimited variations per item in each menu.
With WooCommerce Food, you can easily display all of your menu items and allow customers to order from anywhere with a single click. And it automatically calculates food item quantities for each variation as well as shipping fees based on location so there is no need for calculating or entering any numbers yourself. And WooCommerce Food has a full Google Maps API integration so customers will know exactly where their delivery will come from before they place an order.
Plus, WooCommerce Food also supports Star CloudPRNT for seamless receipt printing.
Foodlify – Restaurant Food Menu for Woocommerce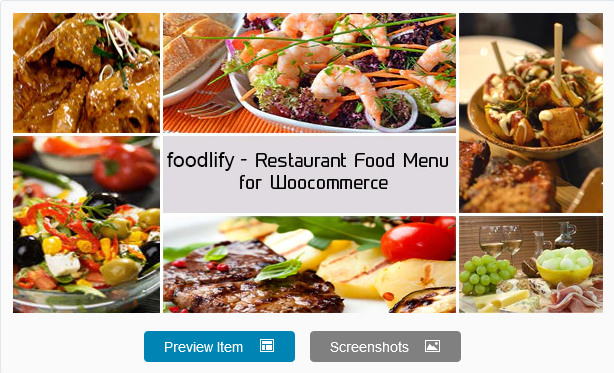 Foodlify is the perfect way to showcase your food selection. With this plugin, you can list all of your menu items with ease and have them easily searchable by category or keyword. You'll also be able to display mini-cart templates as well as tweak other aspects like product images and details from within the admin area. And for wholesale buyers, this plugin provides a complete overview of all of your store's inventory levels in one place so you know when stocks need replenishing before it's too late.
Restaurant Reservation, Food Menu & Food Ordering for WooCommerce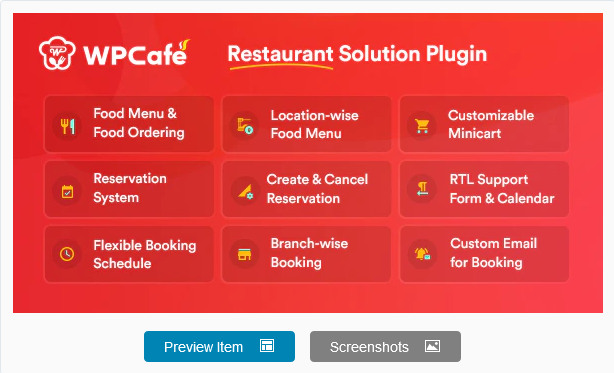 Restaurant Reservation, Food Menu & Food Ordering for WooCommerce makes it easy to build and manage your restaurant's menu, reservations, and food ordering system. With this plugin, you can create a Food Menu based on location, display the menus in posts, pages and widgets. You can also set discounts for items based on how many items are purchased at once, or across all purchases made in the store. Additionally, your customers will be able to make use of live search features so customers will see their desired dishes right away when they start typing in what they want to eat, so there will be no needless scrolling which helps boost average order values and conversions. Plus, this theme also has an invoice print function as well as a PDF download option within the order management section of the admin panel.
Accura FoodMenu WP – Modern Restaurant Food Menu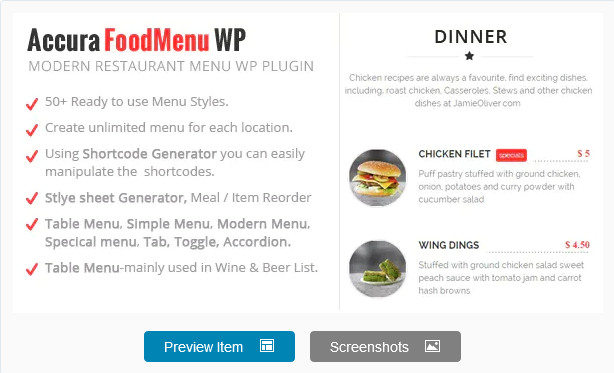 Accura FoodMenu WP is a WordPress plugin that offers an easy-to-use interface with which you can create unlimited menu items for each location of your restaurant. This WooCommerce food menu plugin also includes features like table-based menus, creating unlimited menus and menu items, the ability to upload photos with prices included per item in addition to adding footers for legal disclaimers or other notes at the bottom of each Meal type section – it's truly comprehensive.
Restaurant Food Menus for WPBakery Page Builder (Visual Composer)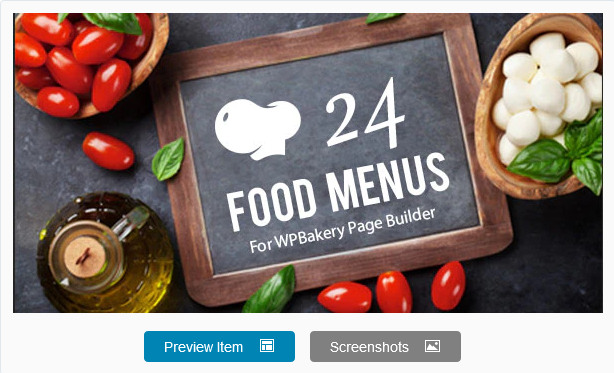 With the Restaurant Food Menus Pluging for the WPBakery Page Builder, you can create different menus with custom layouts and icons so that you can build the perfect menu for your restaurant. If you want to create a restaurant food menu that is both functional and visually appealing, then Restaurant Food Menus for WPBakery Page Builder may be just what you need. With 24 different pre-designed layouts, 1000+ icons at your disposal, and the ability to edit any field of each layout – it's easy to make a beautiful menu that will drive more customers through your door.
FoodMenu – WP Creative Restaurant Menu Showcase WooCommerce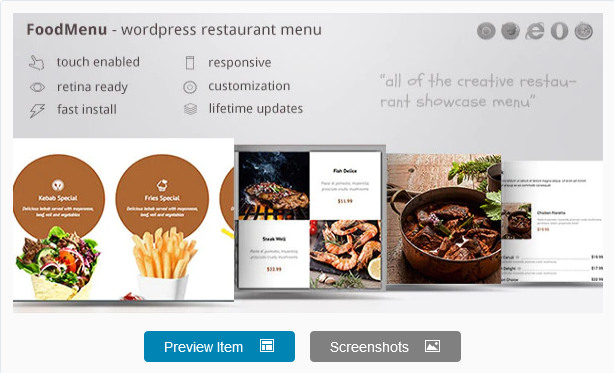 The FoodMenu WP Creative Restaurant Menu Plugin offers a cutting-edge design that is mobile-friendly and touch-optimized to ensure your customers have an easy experience on any device they own. The CSS3 technology makes this menu plugin stand out from the rest with its cool features like testimonials or social media icons that can be added anywhere in the theme's HTML code. This plugin has also been designed with SEO in mind so it will rank on search engines, and it is 100% responsive so your menus show correctly across all devices including desktops, laptops, tablets, or phones.
Best Free WooCommerce Food Menu Plugin
Five Star Restaurant Menu – WordPress Food Ordering Plugin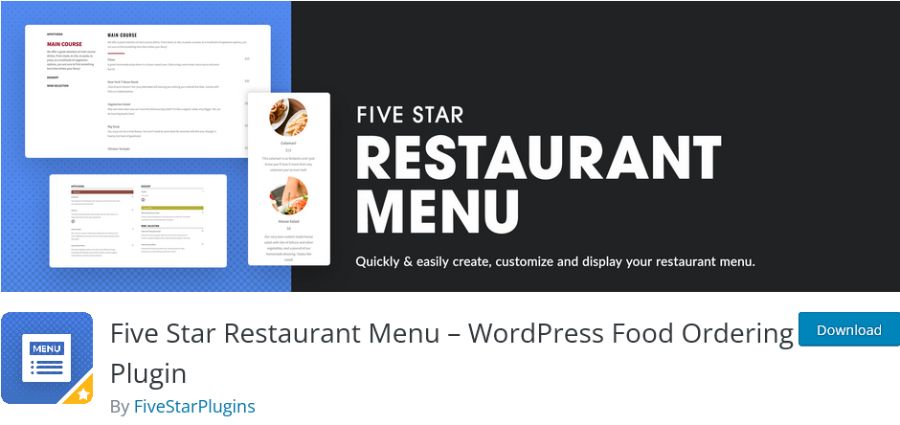 The Five Star Restaurant Menu plugin was created specifically with restaurants in mind, so creating customizable food menus is super easy. With this WordPress Food Ordering Plugin, you can add unlimited custom menus and items and set up different hours during which customers are allowed to order from those menus via the included cart widget (with automatic checkout). Plus, this free food menu plugin includes more features and great support when you buy the pro version.
Restaurant Menu – Food Ordering System – Table Reservation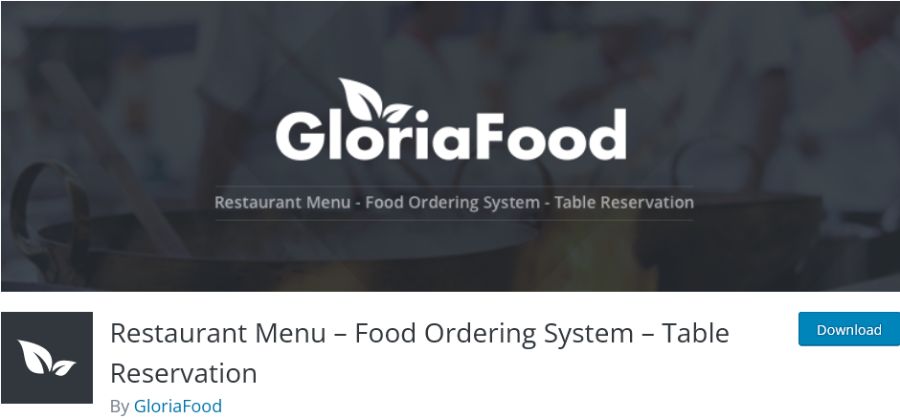 GloriaFood helps restaurants manage their tables while making it easy for customers to book a table in advance – no more waiting on hold. With helpful features like auto-fill data entry and multiple payment options (including cash), this plugin makes it easier than ever to manage a sit-down restaurant as well as offer delivery options.
Restaurant Menu by MotoPress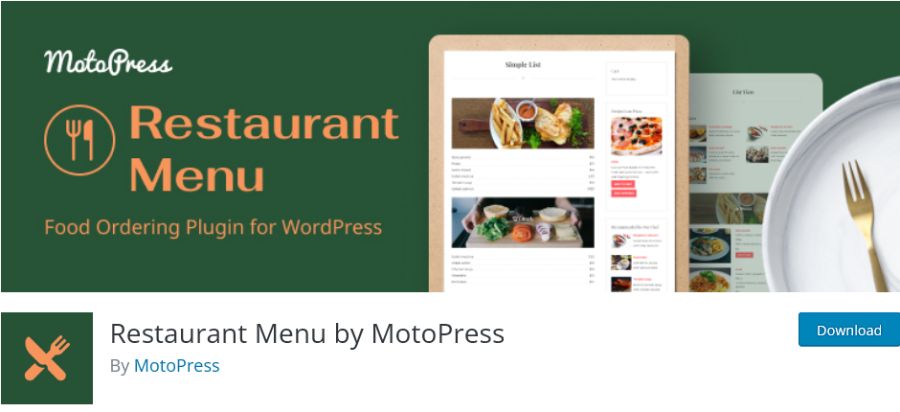 The MotoPress Restaurant Menu Plugin is a WooCommerce Food Menu plugin that makes it easy to sell food items online. With this plugin, you can create a menu with detailed nutrition information and photos of each item for your customers. You can also segment your menu into specific categories like Beverages or Salads so it's easier for them to find what they want on your site. This plugin also has many features from simple menus up to 6-column layouts, and you'll be able to customize everything from taxes down to individual buttons in order to ensure each menu fits the look, feel, and needs of your business.
WPCafe – Food Menu, Pickup + Delivery and Restaurant Reservation for WooCommerce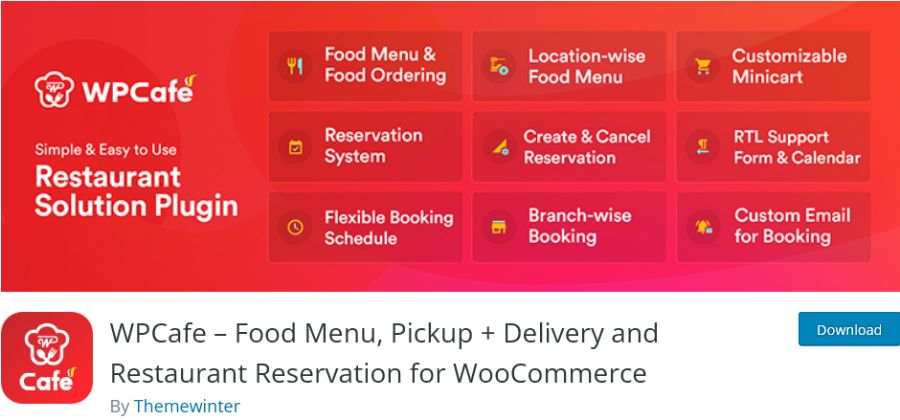 WPCafe is the best WooCommerce food menu plugin for restaurants. With this amazing WooCommerce Food Menu Plugin you can offer almost anything that you could imagine on your online storefront; including booking tables, ordering takeaway/delivery, or even placing an order over the phone.
This food menu plugin offers 10+ different styles of menus and it comes with a customizable mini cart. It also has a list widget that will show all of your menu items in one place on the sidebar or front page of your site. Plus, the location filter widget lets customers find restaurants near them based on what they're hungry for, which makes it easier to get local recommendations from people who have been there before. You can even add discounts to entice customer visits if needed.
With so many great features included in this plugin, along with its quick installation process it's definitely worth checking out before you decide on which WooCommerce Food Menu Plugin to use.
Food Menu – Restaurant Menu & Online Ordering for WooCommerce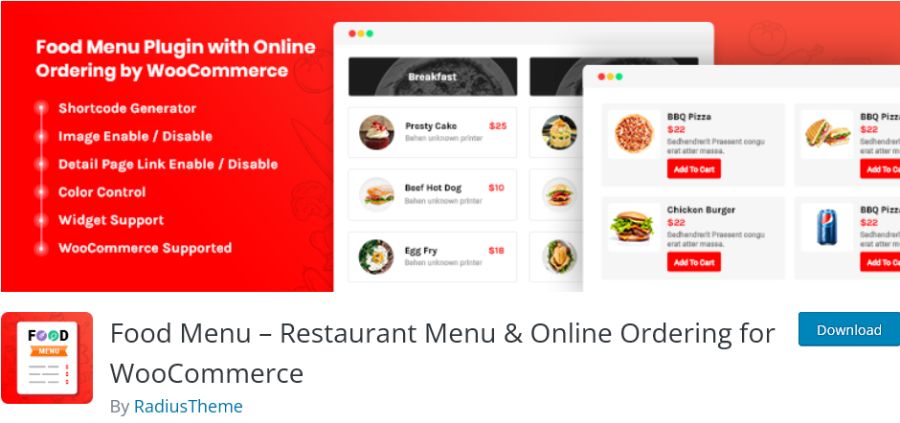 This Food Menu WordPress WooCommerce plugin has many features including displaying food items on multiple pages with different layouts, customizing the meta fields per menu item, currency select options for international customers, and a shortcode generator that can be used anywhere within posts or widgets and more. This plugin also enables you to create an order form directly on any page which will allow your customers to quickly checkout simply by clicking on the "Order Now" button.