If you are selling anything online, then upselling is something that you should be doing. Upselling is the practice of encouraging customers to purchase more expensive items or upgrade their order by buying add-ons or paying for additional features. If done correctly, it can increase your revenue dramatically. This article will look at some of the best WooCommerce Upsell plugins to help with this process and give some tips on how they work for your store.
Best WooCommerce Upsell Plugin
WooCommerce Boost Sales – Upsells & Cross Sells Popups & Discount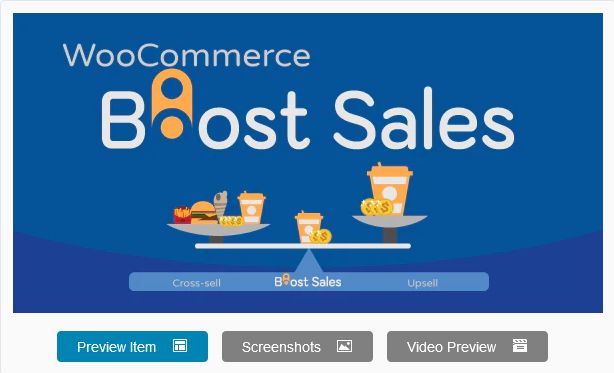 WooCommerce Boost Sales makes adding up-sell products easy, flexible and profitable for eCommerce stores using the WordPress platform. It uses a simple plugin interface that allows you to customize everything from how many up-sell products are displayed per page or cart item to which products appear in each category block on the front end of your store. The plugin also includes an attractive popover that will display when customers hit the Add To Cart button so they can easily see their options before making their purchasing decision.
Woocommerce Checkout Addons & Upsells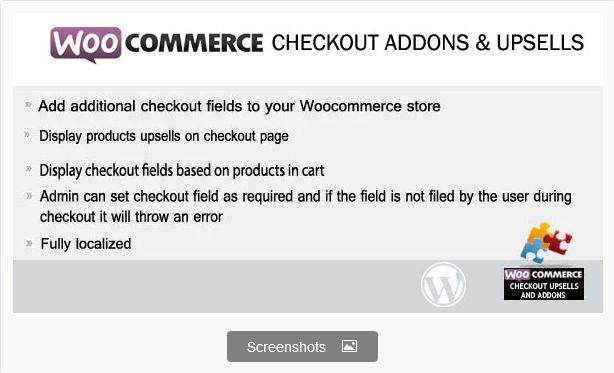 WooCommerce Checkout Addons & Upsells gives you full control over what appears on your checkout page without any coding knowledge required. And you have complete flexibility in deciding where and how many addons appear on each step of the checkout process so that it matches both your brand identity and customer expectations while also encouraging more conversions at every stage of the buying process.
WooCommerce Frequently Bought Together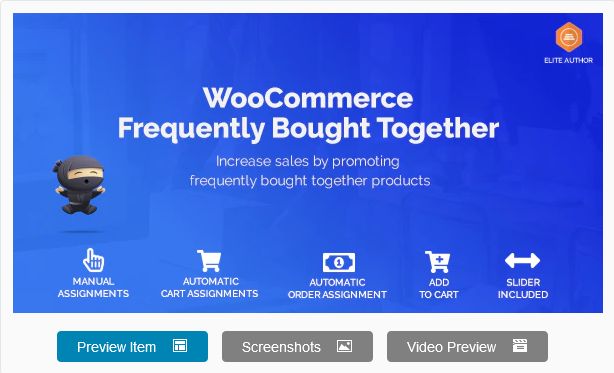 The WooCommerce Frequently Bought Together plugin automatically matches up products based on the items in all of your customer's carts AND shows these products on your product pages. You can also manually add FBT products if you have unique requirements for how frequently purchased items should be matched up with other items in the store.
WooCommerce Notification | Boost Your Sales – Live Feed Sales – Recent Sales Popup –
Upsells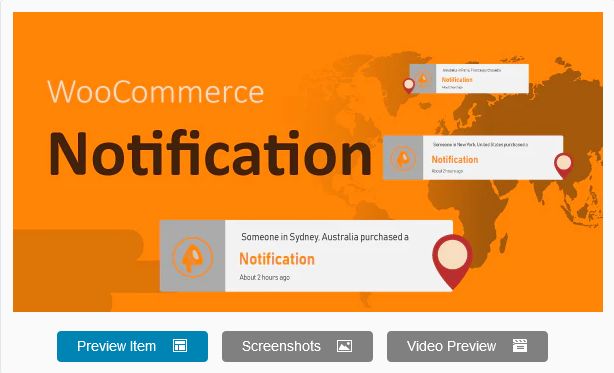 The WooCommerce Notification Plugin will automatically display recent orders from your store when a user goes to check out. You can customize what order data is shown and how it looks, including images and descriptions for each product. This plugin also supports displaying fake orders so that you can use it as an upsell box or introduce your customers to new products in your store.
WooCommerce Checkout Upsell Funnel – Order Bump – Best WooCommerce Upsell Plugin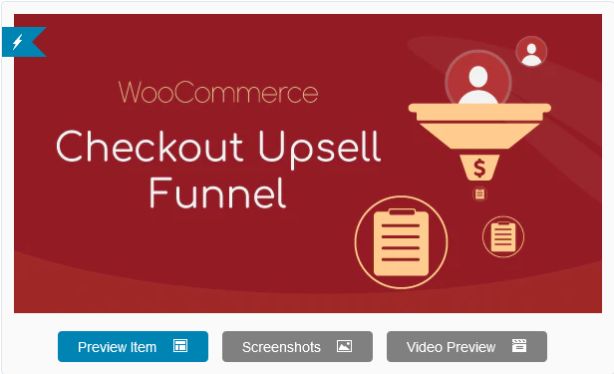 WooCommerce Checkout Upsell Funnel  helps you upsell products on the checkout page with attractive discounts without disrupting your customer's shopping experience. This way, it can help you boost your AOV by offering product suggestions and smart order bumps at the right moment.
This WooCommerce upsell plugin also allows you to display a countdown timer on your shop check-out page that shows how much time is left before an offer expires. And you can set discount rules for different days of the week, which helps you create discounts based on specific times when they are more relevant. Plus it even supports custom CSS that allows you to design Countdown Timers and Upsells with any color scheme or font style that fits your brand best.
WooCommerce Unlimited Upsell & Cross sell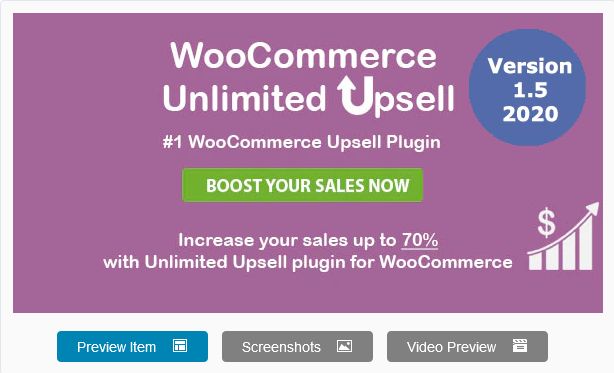 The WooCommerce Unlimited Upsell & Cross sell Plugin is the best plugin for upselling and cross-selling products at checkout. It can be used in a variety of ways to increase your sales, such as offering an upsell when someone's cart total falls within a specific price range or if they have selected certain items from your store. And once you've installed this plugin into your WooCommerce installation, it will automatically create offers based on customers' shopping carts and their purchase history with no additional work required on your part.
Woocommerce Bulk Up-sells and Cross-sells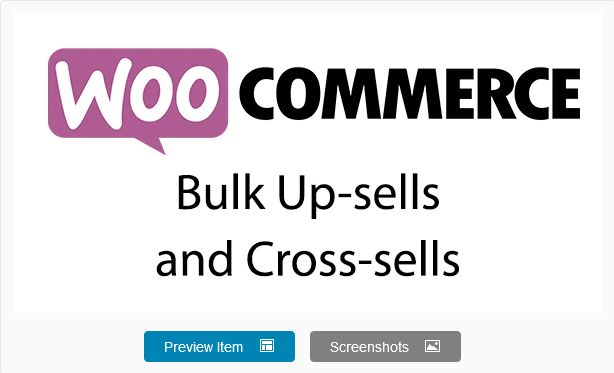 Woocommerce Bulk Up-sells and Cross-sells is an excellent plugin that allows you to bulk add up-sells/cross-sells, copy them into many other products at once, or even create grouped product combinations. If your WooCommerce store is looking to up-sell or cross-sell more products, then Woocommerce Bulk Up-sells and Cross-sells may be the plugin you're looking for since it's simple to use and very affordable.
Upsell Order Bump Offer for WooCommerce – Increase Sales,Upsell & Crosssell , Checkout
Page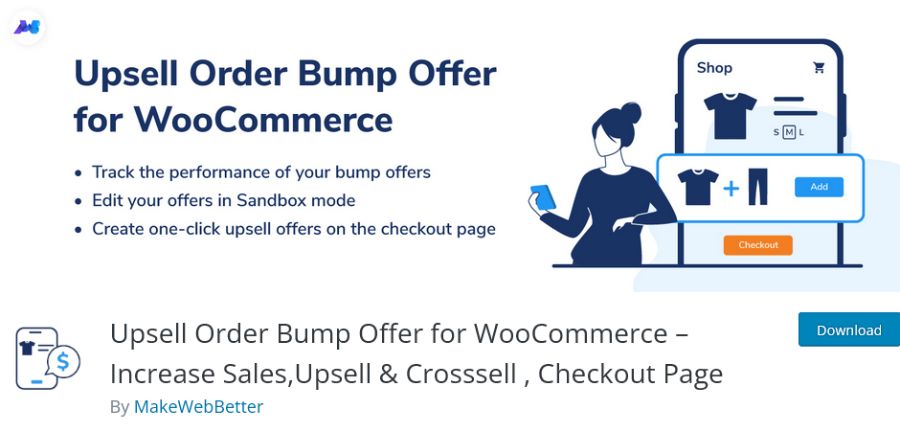 MWB Upsell Order Bump Offer for WooCommerce is a simple yet powerful WordPress plugin that lets you offer special deals on the checkout page of your website. It allows you to create different order bump offers with custom layouts and schedule them according to specific days. The plugin has been designed from the ground up as an easy-to-use tool, so even if you have no previous experience in coding or web development, it will be very easy for you to use this plugin on your site. However, if you have some web design experience you can edit the layout of each element individually and adjust all colors & fonts according to your needs.
One Click Upsell Funnel for WooCommerce – Post-Purchase Upsell & Cross-Sell Offers, Boost Sales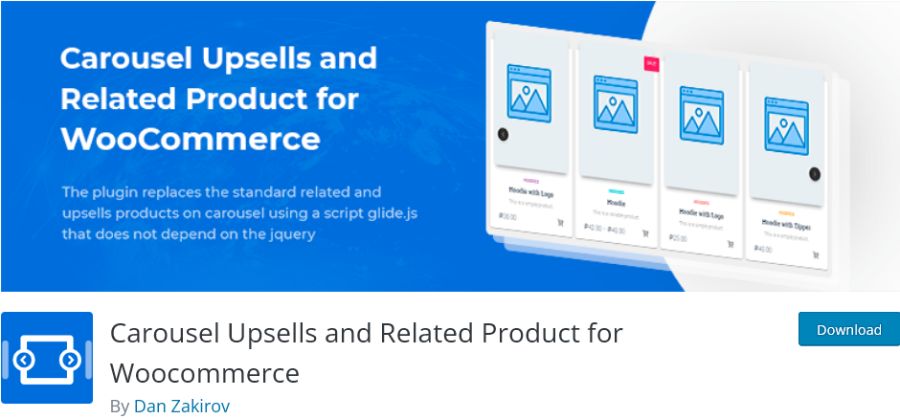 MWB One Click Upsell Funnel for WooCommerce makes upselling easy by creating a simple one-click purchase process that takes place after someone has already made their initial purchase. This allows you to offer them additional products or services without being too pushy or spammy about it. It also gives your site visitors the option to leave immediately if they want instead of having to go through several steps before getting through the checkout process.
MWB One Click Upsell Funnel for WooCommerce allows you to create an unlimited number of offers and set them as a post-purchase offer, based on the order email, or display exclusive offers only to customers who have not purchased that particular product before. And you can easily track all conversion data by setting up your Google Analytics tracking code and Facebook Pixel ID on the plugin settings page.
Carousel Upsells and Related Product for Woocommerce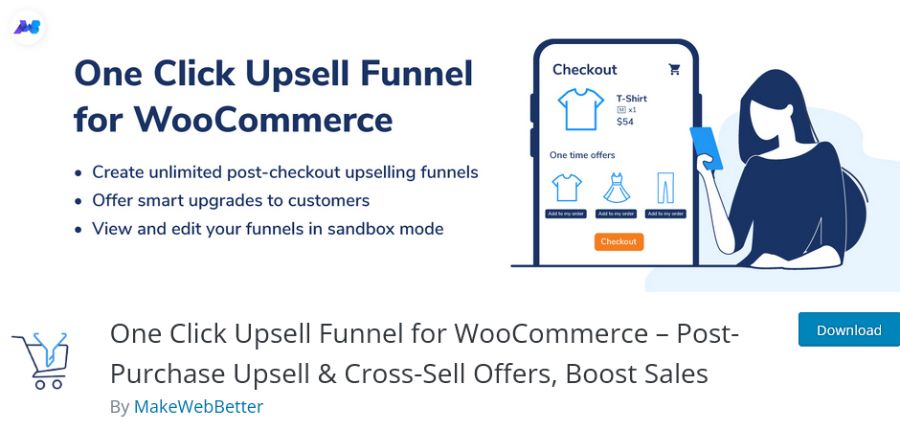 The Carousel Upsells and Related Products Plugin allows you to quickly add carousels with recommended or upsell products to any page. You can use images from any source, including Google Images. Plus, it doesn't require jQuery or other libraries that slow down page loading speeds because it uses script glide.js instead of jQuery. As a result, there are no conflicts between plugins and themes on websites running under heavy load (high traffic) as well as those without caching plugins.
WooCommerce Product Slider – Upsell, Cross-Sell, Related and Category Carousel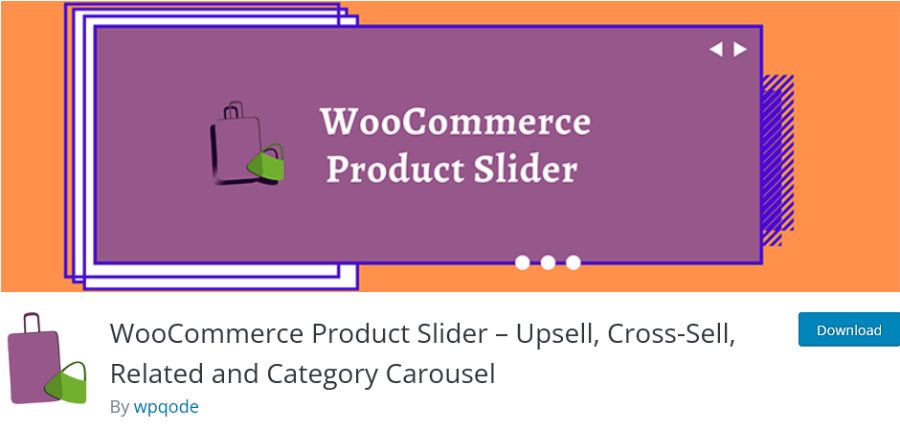 This WooCommerce Product Slider Plugin allows you to add a fully customizable product slider that will display upsells, cross-sells, and related products on your store page & product listing pages. It's very easy to use. Just install the plugin, go into its settings page and then insert shortcodes into any widget area or text editor box on your site. And everything else is done automatically by the plugin – no coding needed.
How To Show Upsell Products in WooCommerce
An upsell plugin is the best way to showcase related products to people browsing your site. Upsell plugins are created with different types of business needs in mind, so research which type would suit yours, install it, configure it for your particular store's needs and then see how well it works. The installation process will vary depending on the type of plugin, but will usually involve downloading a zip file containing instructions and files.
WooCommerce Upsell vs Cross Sell
Upsells are a strategy to increase revenue by selling more products to an existing customer. Cross-sells are a way of increasing sales by offering related items from different categories or brands.
The best way for your WooCommerce store to improve sales and conversions is by using up-sells AND cross-sells. That's because both techniques can increase average order values while simultaneously reducing cart abandonment rates.
Use the following tips to learn more about how each technique works, which one might be better suited for your eCommerce business, and tips for implementing them effectively
How To Upsell Products to Customers
Upselling is a great way to increase your customer's lifetime value and get more revenue out of the same amount of customers. Here are some tips on how to upsell products in your WooCommerce store.
When it comes to eCommerce, upselling can be as simple as adding a "frequently bought together" section on product pages that will help customers find complementary items they might not have thought of otherwise.
Identify the customer's needs
Offer an upsell to the customer that satisfies their need
If they accept, then offer a second upsell that is more expensive than the first one
Make sure you have enough in-stock of both items before making your offer
Be polite and courteous when asking for an upsell so customers feel comfortable with purchasing something from your store
Remember to thank them after they buy.
Does Upselling Work
Upselling is a marketing strategy used by many industries. It involves the idea of convincing customers to buy more products or services, typically through discounts and incentives.
A recent research study found that those who offer upsells can increase their average order value by nearly 10 to 30%.
What Are The Benefits of Upselling
Sell more products to your customers
Improve customer satisfaction
Increase your margins/profits
Get more repeat business from the same customer
Offer a better product or service than competitors, which can lead to increased market share and profits
Grow your business quickly by increasing the number of sales you make every day, week, month, year