In this post, we'll take a look at some of the best WooCommerce sales report plugins available.
If you're running a WooCommerce store, then you know that keeping track of your sales is essential. But what's the best way to do that? There are a lot of different sales report plugins available, and we know it can be tough to decide which one to choose.
So if you're looking for a WooCommerce plugin that will allow you to generate detailed, actionable, timely sales reports, read on.
Best WooCommerce Sales Report Plugin
WooPro WooCommerce Ultimate Reports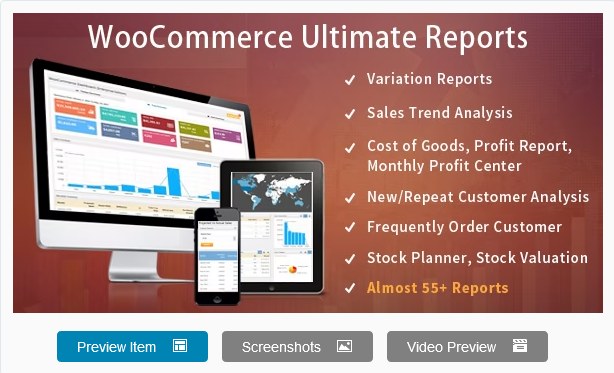 The Ultimate Reports Plugin gives you all of the reporting metrics that matter most to your eCommerce business, including order details, tax reports, handling of refunds, stock alerts, and more.
The Ultimate Reports Plugin offers an extensive set of reports that can be used by both store managers and business owners. The plugin provides standard reports like Sales Reports, Order Details, Variation Reports, etc. And this plugin also has advanced features like Projected vs Actual Sales report which helps in planning future stock levels based on current sales trends.
Plus all the reports include various levels of detail from summaries, graphs, and basic sales reports to advance sales analysis reports. And you can filter data using multiple options like date range (day/week/month), store view, etc., and export data to Excel or CSV format and generate PDF Printable sales reports directly from the backend of your WooCommerce store.
ProWord Advanced WooCommerce Reporting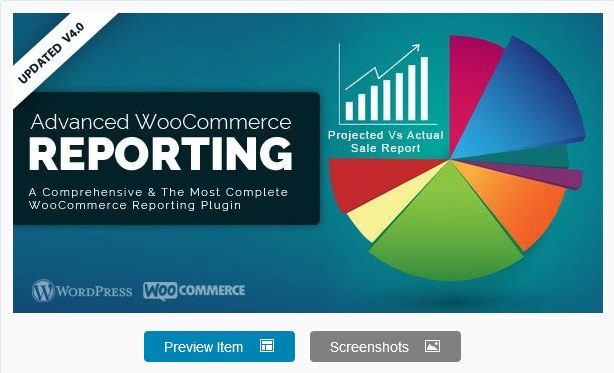 ProWord Advanced WooCommerce Reporting gives you all the tools for running an effective eCommerce website with a few clicks of the mouse. It includes advanced reporting features such as order reports by status (paid or unpaid), WooCommerce sales report by state or country, tax & refund report, etc. All these reports are available on one single dashboard in s clear graphical format at any time. And all reports can be exported as PDF files in order to have a professional report presentation ready for printing or sharing.
WooPro WordPress Multi-site Reports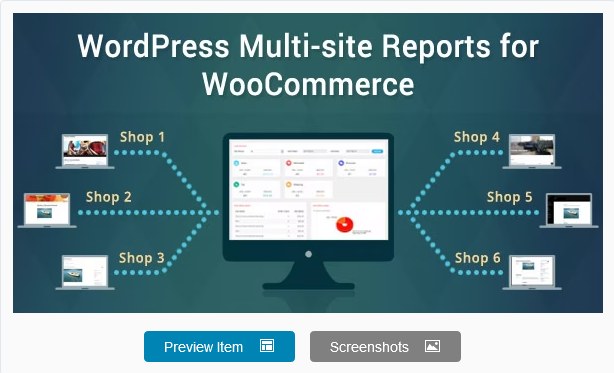 The WooPro WordPress Multi-site Reports plugin allows you to easily track your site's revenue details including total sales amount, refunds, discounts, and taxes, etc., You can also see separate summaries for each individual eCommerce site you own along with graphs that show detailed information about your top-selling products and categories as well as low stock items, etc.
Vanquish WooCommerce Dashboard Widgets Stats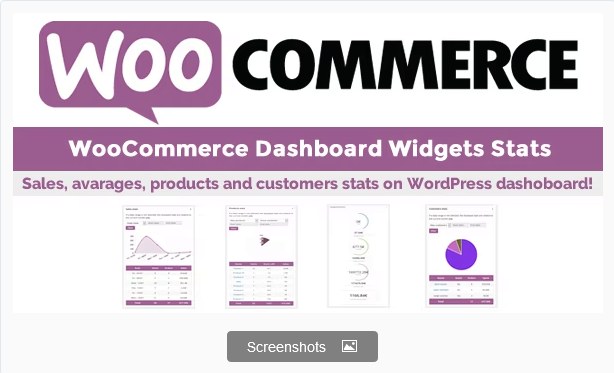 The Vanquish WooCommerce Dashboard Widgets Stats Plugin displays useful information about your customers and sales directly from the WordPress dashboard. You'll be able to see at a glance how many products have been sold, who are your best customers, and what payment methods they used.
In addition, this plugin will also show you which products are selling well and if any refunds have been issued during the current month. All these stats will be displayed in eye-catching charts and easy-to-read graphs that will give you immediate visual feedback about how each aspect of your business is performing.
WooPro WooCommerce Admin Columns Add-On
The WooPro Admin Columns Add-On Plugin allows you to add fields like Customer Notes, Shipping Details, Billing Details, Order Currency, etc., on the same page where you already see other order details like Invoice Number, Date & Time of Purchase, etc.
WooPro WooCommerce Historical Sales Data Analysis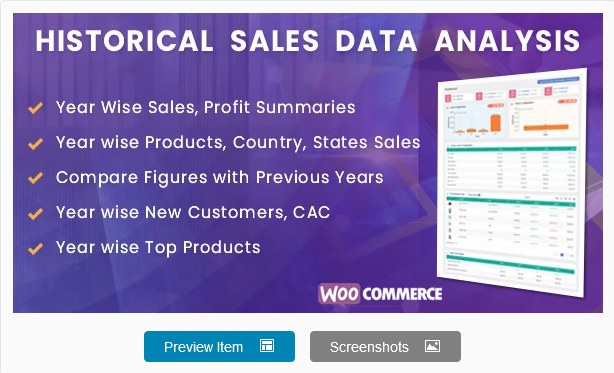 The WooPro Historical Sales Data Analysis Plugin allows you to see your store's sales history in an easy-to-understand dashboard that breaks down your revenue into year by year or month by month summaries. It also shows graphs of various statistics like profit, refunds, and orders over time so that you can get a clear picture of what's happening with your store on any given day or week.
Best WooCommerce Sales Report Plugin Free
AGS Product Sales Report for WooCommerce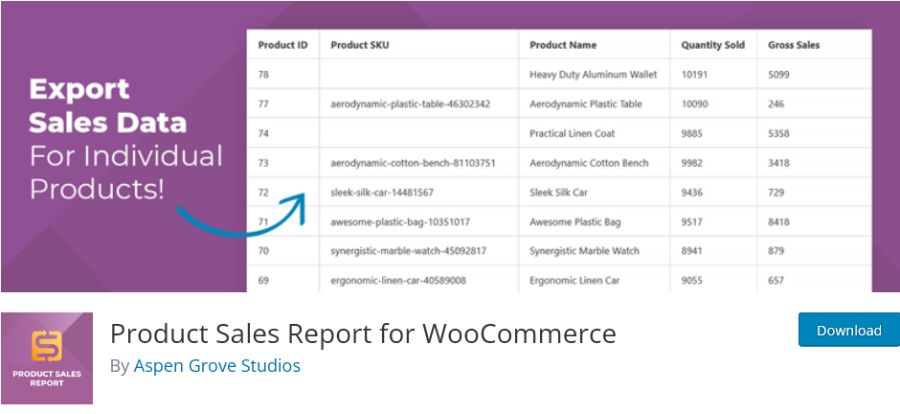 AGS Product Sales Report for WooCommerce makes it easy to generate, view, or download sales reports. This free plugin allows you to sort by date range, order status (in or out of stock), product groupings (all variations as a single line item), and more. You can also set the display order based on product id, quantity of sales, or gross sales. And the reporting fields can be customized allowing you to choose what data is included in your WooCommerce sales report by user role.
Zorem Sales Report By Country for WooCommerce – Woocommerce-Sales-By-Location-Report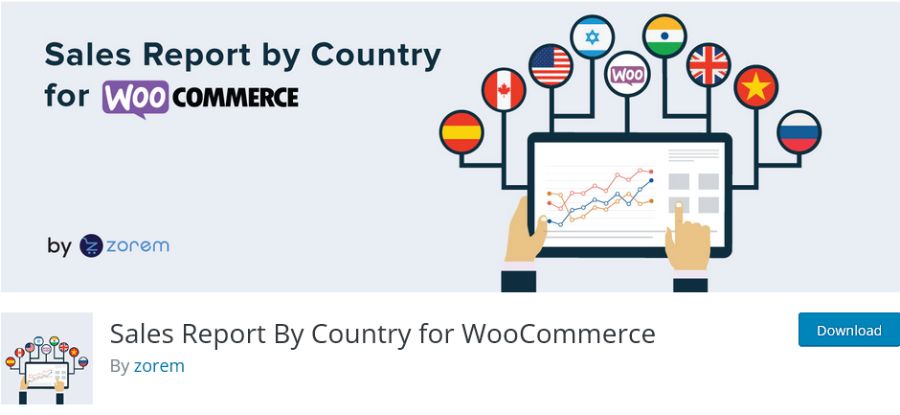 The Zorem Sales Report by Country plugin allows you to easily see which products are selling well in different countries around the world. This makes it easy for you to target specific markets with different product offerings or marketing strategies.
BeRocket Sales Report for WooCommerce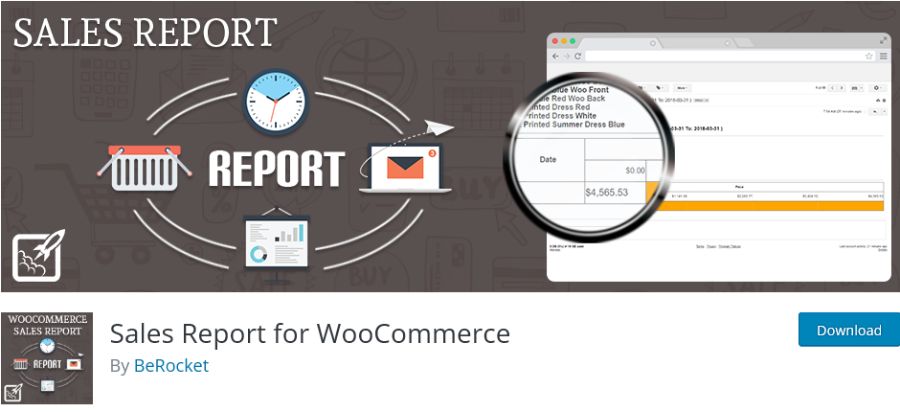 The BeRocket Sales Report Plugin will generate a WooCommerce sales report email every day, week, or month. The plugin supports multiple time intervals and the ability to send reports only on selected days of the week. It also sends reports over a custom period of time (e.g.: last 21 days).
Plus, this plugin generates E-Mail messages with total sales amount, number of orders, and WooCommerce sales report by product as well as charts showing your best selling product categories in one place so it's easier than ever before to track your WooCommerce store's KPIs (Key Performance Indicators).
Metorik – Reports & Email Automation for WooCommerce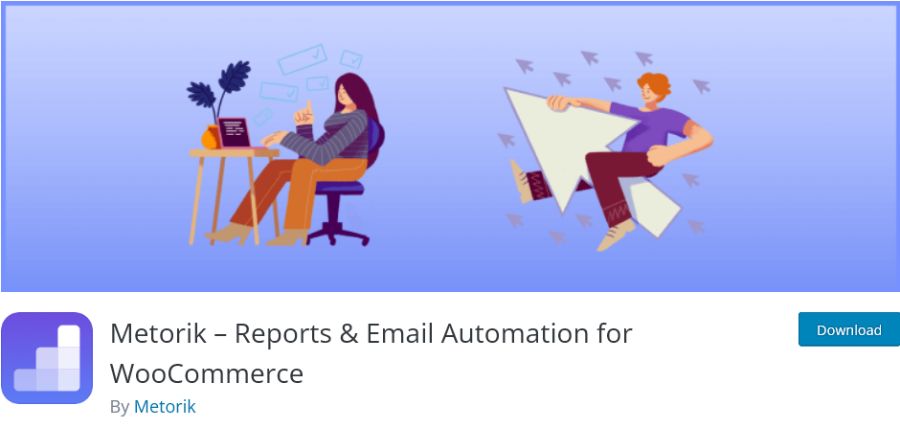 Metorik's reporting dashboard gives you all the information you need right when you need it, in an easy-to-understand format. The Metorik dashboard gives you instant access to this information without having to spend hours preparing reports or struggling with confusing interfaces. And you can try Metorik for free and sign up for a paid plan to continue using it once your 30-day trial is over.