Are you a small website owner looking for ways to monetize your site? If so, you may be wondering if Google AdSense is the best option for you.
While AdSense can be a quick way to make money, there are other options available that may be a better choice for your website.
This post will explore several of these alternatives and address what makes them a good choice for small websites.
Ezoic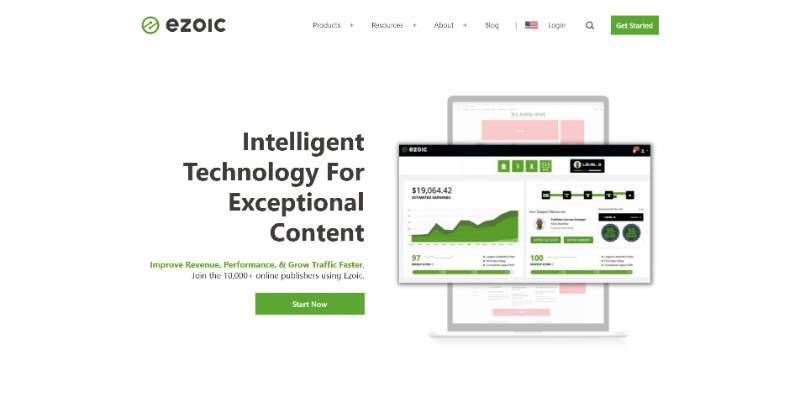 Ezoic is an AI-driven platform that helps small websites grow their revenue, improve their UX, and optimize their Core Web Vitals.
Ezoic works by using machine learning to balance UX and revenue, so you can quickly analyze and test content like never before.
With Ezoic, you can also unlock premium benefits as you grow, such as access to all the top ad networks and partners and the ability to build valuable audiences using video on your site.
Ezoic is trusted by thousands of website owners, and sites that use Ezoic usually see 50-250% growth in revenue.
So if you're looking for an AdSense alternative that can help you grow your small website, Ezoic is worth checking out (Click Here)
Sovrn//Commerce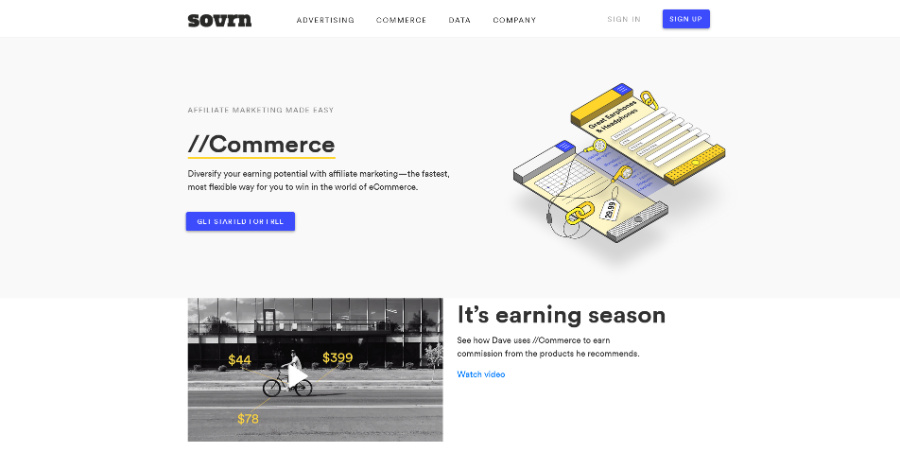 Sovrn//Commerce (formerly VigLink) is one of the best hybrid AdSense alternatives for small websites.
Sovrn works with over 30,000 merchants and automates link monetization, and they provide a suite of ad products that includes PPC, affiliate commissions, CPA, CPC, and Sponsored Deals.
Sovrn also pays higher PPC (pay per click) amounts than AdSense, along with their standard affiliate commissions, so you can earn money even if a sale isn't made.
Sovrn also offers affiliate links that you can use on social media platforms so that you can monetize your followers on Twitter, Facebook, and Instagram.
Plus, Sovrn is free to join and easy to use. Click Here To Sign Up Today and start earning more money from your website!
Infolinks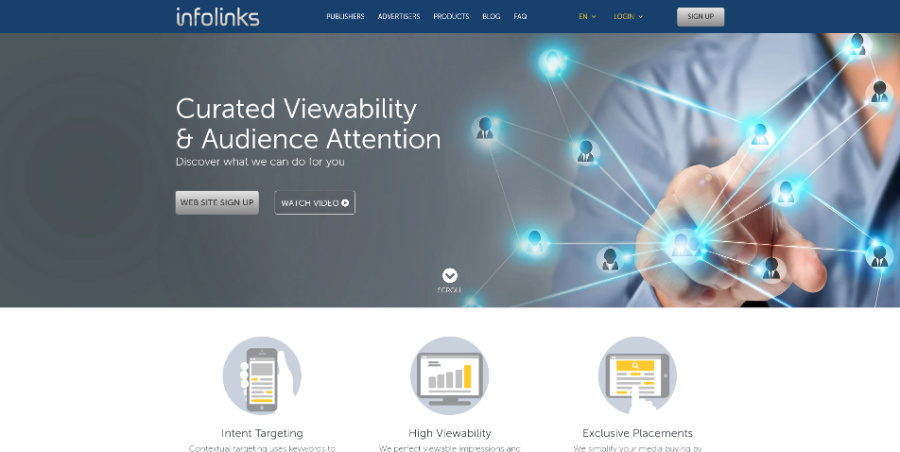 Infolinks is one of the most popular AdSense alternatives for small websites. Infolinks is an advertising network that uses contextual targeting to match ads with relevant content. This allows them to deliver higher RPMs than AdSense even if you don't have a lot of traffic.
Best of all, they review all applications in under 48 hours. This makes Infolinks a great choice for small websites that usually have a hard time getting accepted by larger networks.
Media.net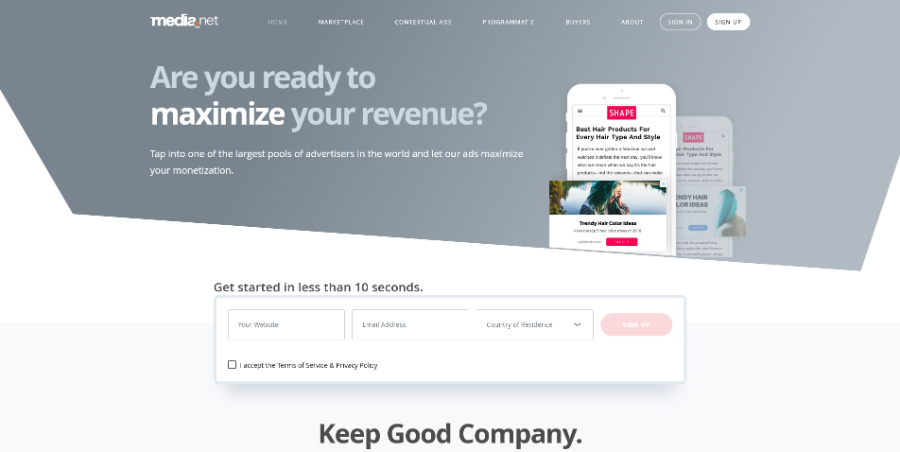 Media.net is one of the classic AdSense alternatives for small websites. Media.net is an ad network that serves ads based on the content of your website. This can be a more effective way of serving ads, ensuring that the ads are relevant to your readers. Media.net also offers display and native ads, which can help to maximize ad revenue.
Media.net has a minimum requirement of 10,000 page views per month, so it is a good option for small websites that are starting to see some traffic.
Monumetric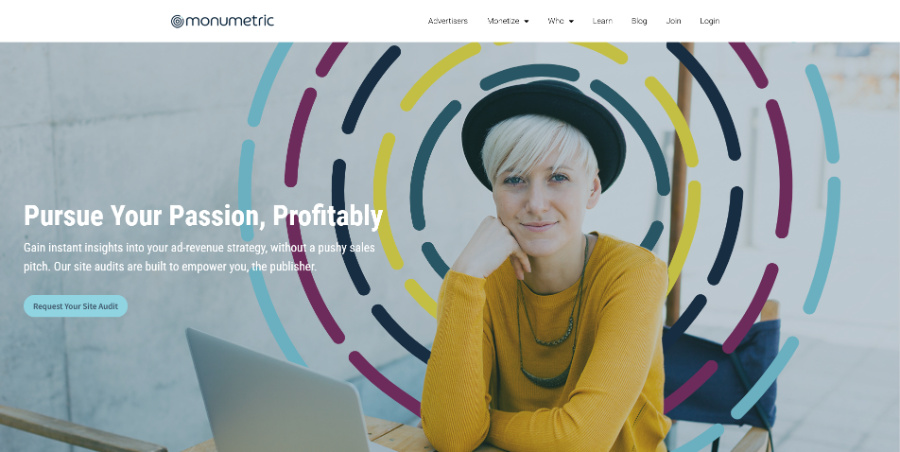 Monumetric is a turn-key solution for small websites that need an effective advertising management solution but don't have the traffic requirements to qualify for high-paying ad platforms like Mediavine.
Monumetric provides a comprehensive advertising implementation and management solution that includes a custom reporting dashboard, mobile optimization, and a video player.
However, the one downside to Monumetric is that they have a $99 setup fee.
Amazon Associates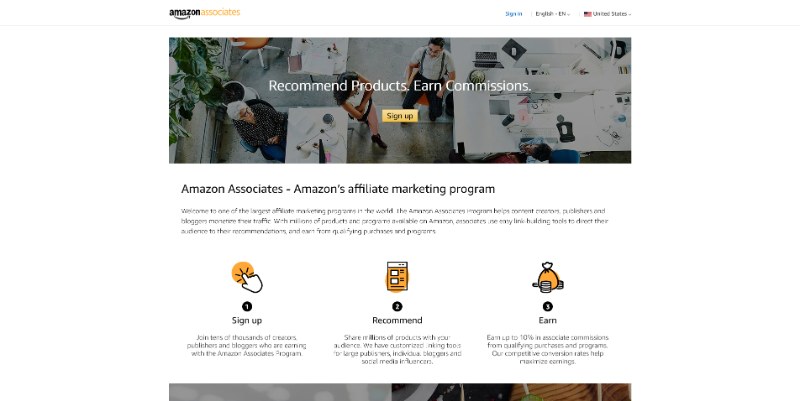 Amazon Associates is a great AdSense alternative for small websites because it doesn't have a minimum traffic requirement or opaque site requirements. Amazon also has a wide range of products you can promote, which gives you a lot of flexibility in what you can offer your visitors. Amazon Associates also has a very generous bounty program and Native ads, which means that you can earn a lot of money when you refer people to Amazon.
Skimlinks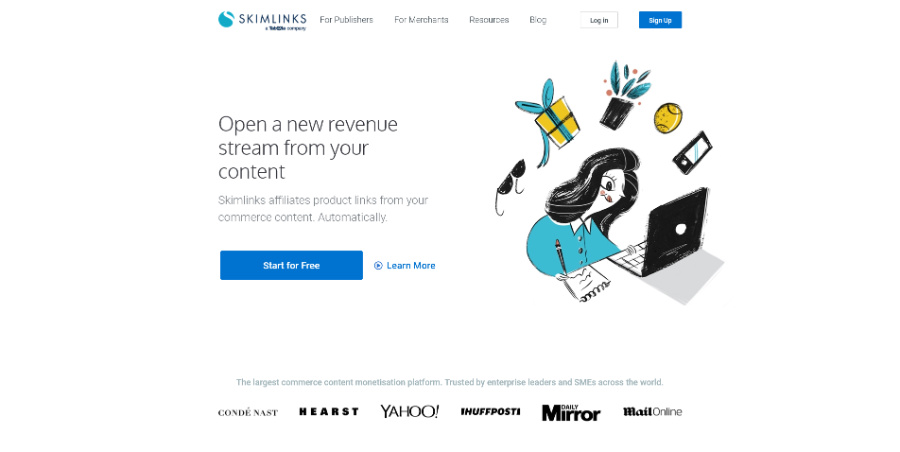 Skimlinks is a popular alternative to AdSense for small websites. Skimlinks automatically converts product links into affiliate links, making monetizing your content easy without signing up for individual affiliate programs.
Skimlinks also offers a wide range of features, including the ability to customize the appearance of affiliate links and track conversions.
In addition, Skimlinks offers a variety of tools to help you maximize your earnings, including a link checker and an automated link generator.
Overall, Skimlinks is a great choice for small websites looking for an easy way to monetize their content.
What Can I Do To Improve My AdSense Revenue
Don't give up on AdSense – optimize your ads for better performance.
If you're not happy with your AdSense performance, don't give up just yet. There are several things you can do to optimize your ads and improve your results.
Experiment with different placements and ad sizes to find what works best
First, take a close look at your ad placements and make sure they are effective.
Then, experiment with different sizes and types of ads, and try different placement options until you find what works best for your website.
With a little effort, you can dramatically improve your AdSense performance.
Try out other ad networks to see which ones perform better for your website.
Most website publishers are probably familiar with Google AdSense, the world's largest and most popular ad network. However, AdSense is not the only player in the ad network game.
Many other ad networks can provide a good source of revenue for website owners.
One of these is Ezoic, which offers a unique AdSense mediation service. Ezoic allows website owners to try out different ad networks to see which ones perform better for their particular site.
This can be a great way to boost your earnings, as you can select the ad network that provides the best results for your visitors.
If you're looking to put AdSense to the test against higher-paying ad networks, be sure to check out Ezoic (Click Here).
AdSense Alternatives for Small Websites
If you have a small website, you may be looking for alternatives to AdSense. While AdSense can be a great way to monetize your site, it can be difficult to get approved if you don't have the right type of traffic.
Luckily, there are some other options available. One option is to sell advertising space directly to businesses. This can be a great way to get high-quality advertisers who are relevant to your audience.
Another option is to join an affiliate program. Affiliate programs allow you to earn commission on sales that are generated from your website. This can be a great way to supplement your website income.
Contextual Advertising Networks
While AdSense is a popular way for small websites to generate income, there are a number of alternative networks that may be a better fit.
Contextual advertising networks, such as Media.net and InfoLinks, serve ads based on a website's content rather than the visitors' demographics.
This can be advantageous for small websites with niche audiences that may not be well-represented by AdSense. In addition, these networks often provide higher payouts per click than AdSense.
Affiliate marketing
With affiliate marketing, all you have to do is promote products or services on your website and earn a fee or commission when someone clicks on your affiliate link and makes a purchase. This can be a great way to monetize your site without relying on ad revenue.
Digital & Physical Products
With a small website, you can also sell digital products such as e-books or courses. This can be a great way to monetize your site and build an audience at the same time. Finally, you could also consider selling physical products through your website. This can be a bit more work than other options, but it can be a great way to generate revenue from a small website.
Sponsored content
Sponsored content is a popular option for many bloggers and other small publishers. This involves working with brands or businesses to create content that promotes their products or services. In exchange for promoting the brand, you typically receive a fee or commission. This requires more work than using an ad network, but it can be more lucrative.
Overall, if you're looking to monetize your small website, explore all of your options to find the best fit for your site and your audience.