There are a few different ways to make money online. One common way is through Google's AdSense program. However, there are some AdSense alternatives with instant approval that can be very profitable.
We'll look at some of those programs on this page. We'll also discuss the pros and cons of each program so that you can decide which is the best option for you.
So whether you're just starting out or sick of AdSense slowing down your site and their low payouts, keep reading to find out what other ad networks can help you double your revenue.
Ezoic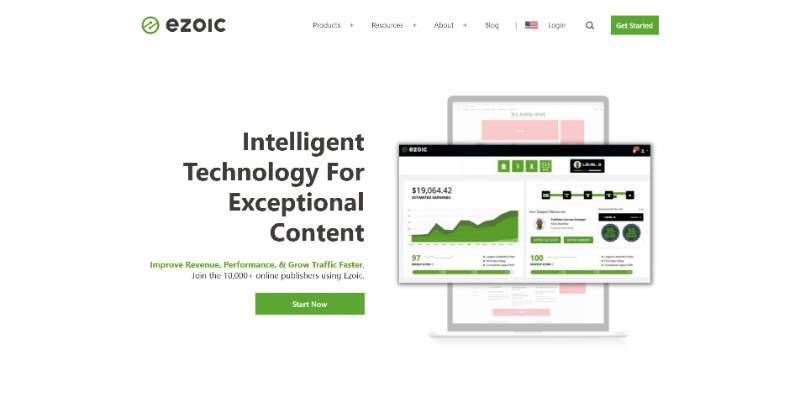 Ezoic is an AI-driven platform that helps you increase revenue and improve your website's user experience. Ezoic has access to all the top ad networks and partners, so you can get the most out of your website traffic.
Ezoic also provides SEO and analytics tools to help you understand your website's performance and grow your traffic.
In addition, Ezoic's UX and site speed optimization features will help you improve your website's core web vitals.
Plus, as you grow your website, you'll unlock premium features that will help increase your ad revenue even more.
Sign up now and get instant access to the Ezoic Platform (Click Here)
Ezoic Traffic Requirements
In the past, Ezoic required publishers to have at least 10,000 sessions per month in order to participate in the program. However, they recently changed their policy, and now anyone can join, regardless of traffic levels. This is great news for smaller publishers who may not have had the opportunity to participate in the program before.
Ezoic vs AdSense
Ezoic is an AI-powered ad platform that optimizes ad placements and maximizes earnings for publishers.
One of the key benefits of Ezoic is that it offers a significant earnings boost compared to AdSense. In fact, Ezoic has been shown to increase earnings by up to 300%.
In addition, Ezoic offers a site speed accelerator that can improve loading times by up to 70%. And publishers can also take advantage of video ads and premium ad networks through Ezoic.
Perhaps most importantly, Ezoic is committed to providing publishers with timely payments. Net 30-day payments are standard, and publishers can choose to receive payments by check or Payoneer.
Is Ezoic Better than AdSense
There's no question that Ezoic is a superior alternative to AdSense. With Ezoic, you have the potential to earn significantly more money than with AdSense, thanks to AI-driven ad placement and optimization.
You also get the benefit of a site speed accelerator and the ability to display video ads. And, if you want to get even more from Ezoic, you can upgrade to their premium plan, which offers even higher earnings and industry-leading customer care.
Ezoic vs AdSense Earnings
For many website owners, AdSense is the go-to choice for monetization. However, Ezoic may be a better option, as it has the potential to generate significantly higher RPMs. With AdSense, website owners earn an average of $2.5 per thousand pageviews. In contrast, Ezoic users typically earn between $5 and $10 per thousand sessions.
While the difference may seem small, it can add up to a significant amount of money over time. In addition, Ezoic offers a number of features that AdSense does not, such as the ability to test different ad layouts and customize the user experience. As a result, website owners who switch to Ezoic often see a significant increase in their earnings.
Can I Use Ezoic with AdSense
With Ezoic AdSense mediation, you can split your traffic and see which one works best. By splitting your traffic, you can see which version of your site performs better and then adjust accordingly.
AdSense mediation is also a breeze with Ezoic, so you can easily manage your ads and ensure that they are running smoothly. Overall, using Ezoic with AdSense is a great way to boost your earnings and take advantage of all the features that Ezoic and AdSense have to offer.
Can I Use Ezoic Without AdSense
You can use Ezoic without Adsense, but we recommend using it in conjunction with AdSense for the best results.
When you use Ezoic with Adsense, their advanced AI algorithms will automatically optimize which ad network gets shown to each visitor to help you earn more money.
So if you're looking for a way to increase your site's earnings, be sure to give Ezoic Adsense mediation a try.
SOVRN//COMMERCE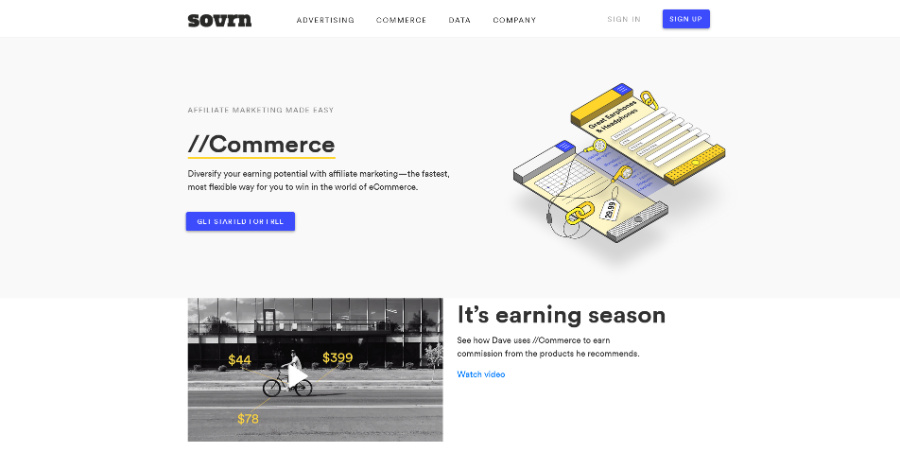 SOVRN//COMMERCE is a hybrid affiliate advertising and pay-per-click platform that was formerly known as VigLink. The company specializes in online marketing and provides publishers with tools to monetize their content.
SOVRN//COMMERCE has a wide range of products that are available for publishers to promote, and when a visitor clicks on one of the links on your site, you'll earn a commission on the sale.
In addition, SOVRN//COMMERCE also has a pay-per-click program, so you can earn money even if a sale isn't made.
While it's not as well-known as AdSense, SOVRN//COMMERCE is a solid alternative that can help you monetize your website or blog.
Infolinks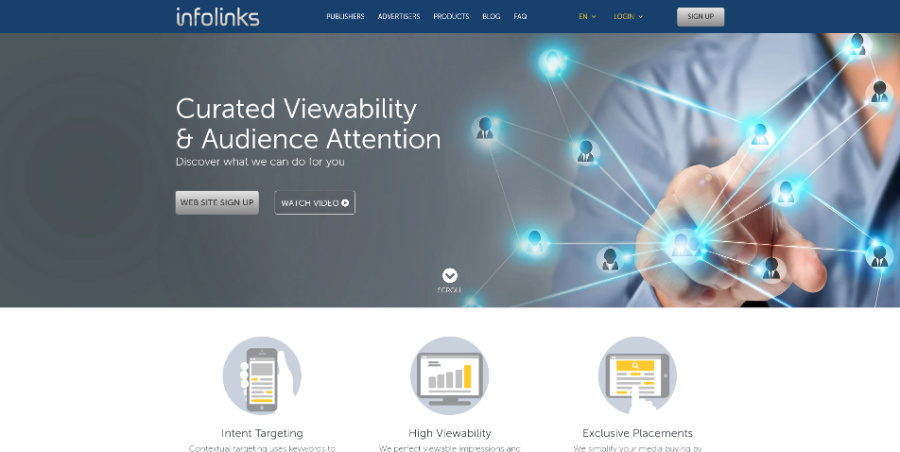 If you're looking for an AdSense alternative that offers instant approval, Infolinks is a great option to consider. Infolinks is a leading global provider of native advertising solutions, and they offer a 48-hour site review process. This means that you can get your site up and running quickly, and start earning revenue right away.
In addition, Infolinks offers a wide range of ad formats, so you can customize your ads to match your site's look and feel. And because they're a global company, they have a wide reach, so you can tap into new markets and reach a larger audience.
So if you're looking for an AdSense alternative that offers instant approval and a wide range of features, Infolinks is a great option to consider.
Skimlinks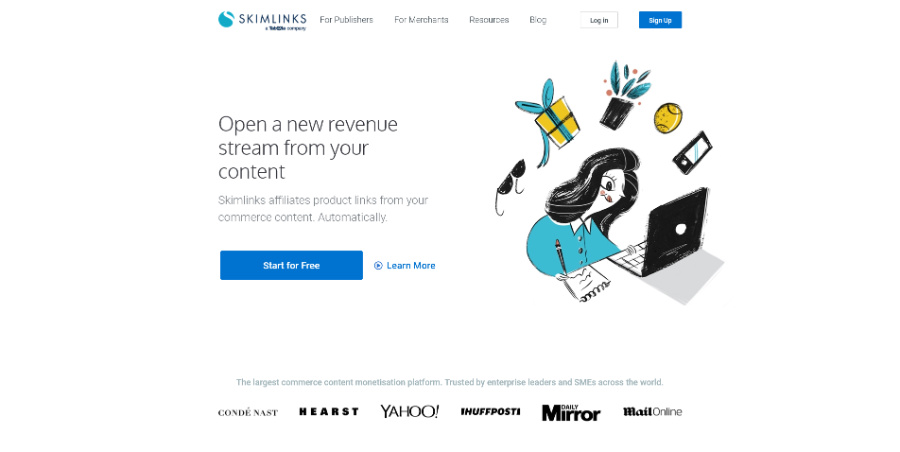 Skimlinks is a great AdSense alternative for those looking to make money from affiliate links. It provides instant access to thousands of affiliate programs, so you don't need to sign up for each one individually. Plus, it offers instant approval, so you can start earning commission right away.
Amazon Associates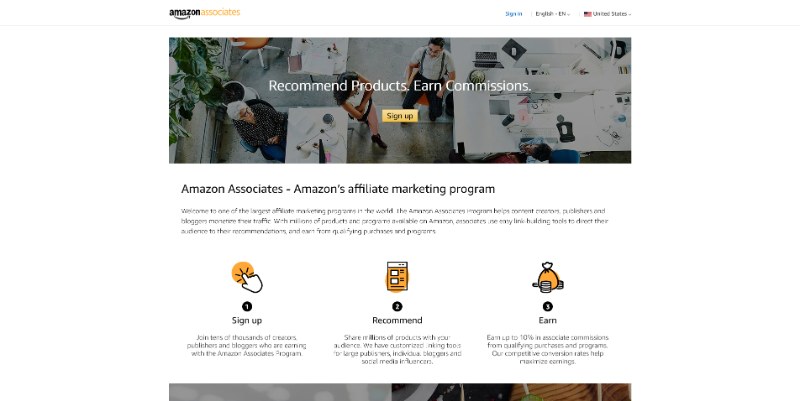 Amazon Associates is an affiliate marketing program that allows website owners and bloggers to earn commissions on qualifying purchases made through links on their site.
The program offers a variety of features, including banner ads, text links, and product preview tools.
In addition, Amazon Associates also offers a bounty program for website owners who refer new customers to the site. Under this program, website owners can earn a cash payout for each new customer they refer.
By using Amazon Associates, small website owners can instantly monetize their traffic and earn income from their site.
Amazon Associates Requirements
The Amazon Associates program is a great way to earn money by promoting Amazon products. However, there are a few requirements that you must meet in order to be accepted into the program.
Firstly, you must make three sales within the first three months of signing up. Secondly, you must follow all of the rules and regulations set forth by the FTC and Amazon. Failure to do so may result in your account being suspended or even terminated.
However, if you are able to meet these requirements, then you can enjoy all the benefits that the Amazon Associates program has to offer.