If you're looking for the best Squarespace template for artists you've come to the right place. On this page, you'll find a list of new Squarespace templates that will let you quickly create a professional website to showcase your art without needing any technical experience.
Best Squarespace Template for Artists
Maru Template Squarespace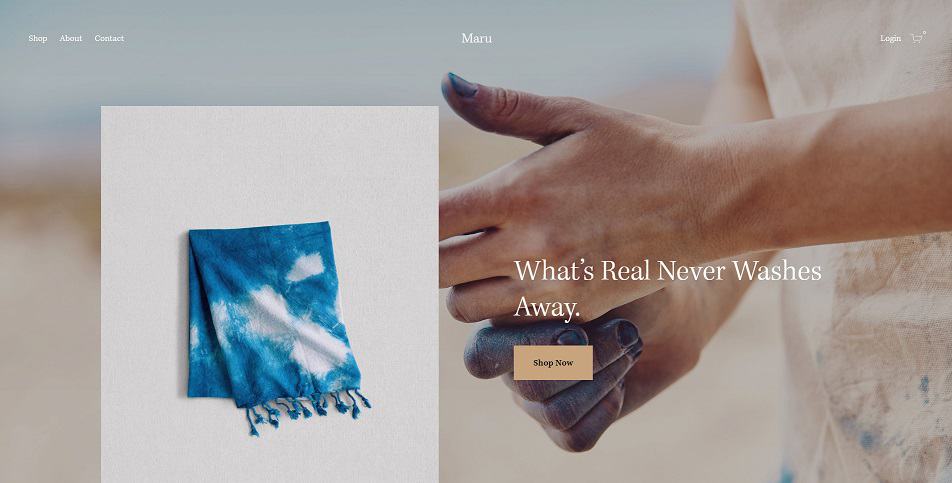 The Maru Template is the best Squarespace template for artists that want to move their work into the digital space. This template integrates with all the popular social networks, so you can easily share and market your art to a global audience. The Maru Template also has a built-in eCommerce shop that can be used to sell both physical and digital art.
Matsuya Template Squarespace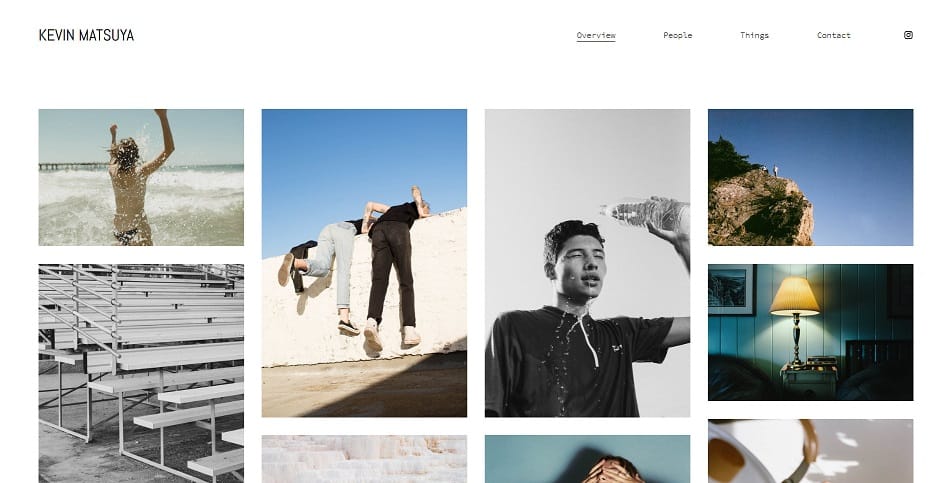 The Matsuya Template is one of the best Squarespace portfolio templates. This template features a grid layout that's made to look like a staggered collage. The Matsuya Template also supports collections to help segment and categorize your designs. It's also built with page speed in mind, which means it won't take forever to load even when it's displaying a gallery that contains lots of large image files.
Classon Template Squarespace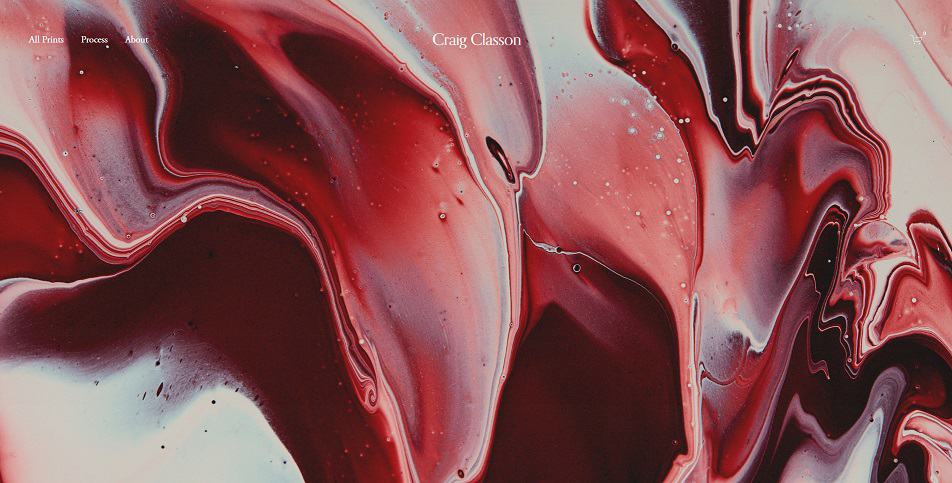 The Classon Template is one of the best Squarespace artist websites to use as a starting point when setting up a new site. This template also has a clean modern design that will stand the test of time, so it won't look out of date in a few years. The Classon template also uses subtle transitions and motion cues on every page that are sure to delight anyone who visits your site.
Gates Template Squarespace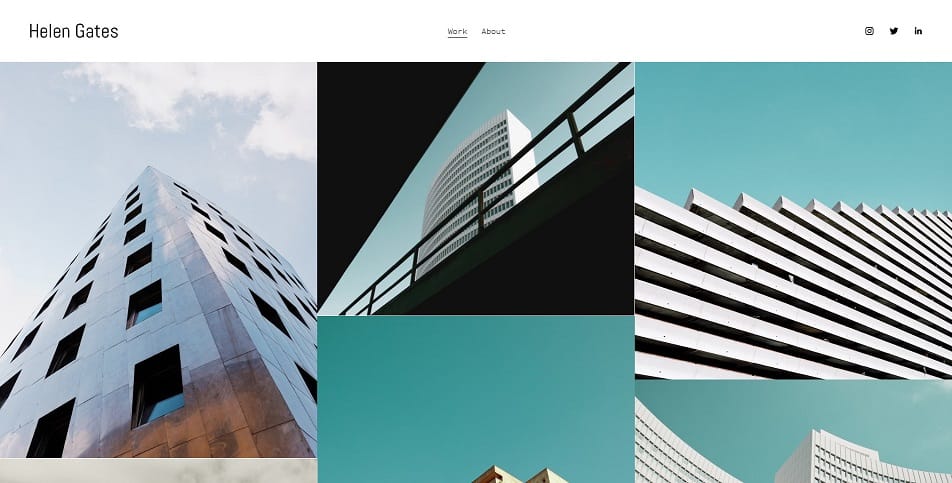 The Gates Template has demo content that's focused on architecture, but it's one of the best all-around Squarespace portfolio templates. It's similar to the Matsuya Template since it has a grid-style layout. However, it eschews white space in order to maximize the visual impact of your designs.
If you're a fan of the grid layout on ArtStation then the Gates Template is definitely one of the best templates for a Squarespace artist website.
Novo Template Squarespace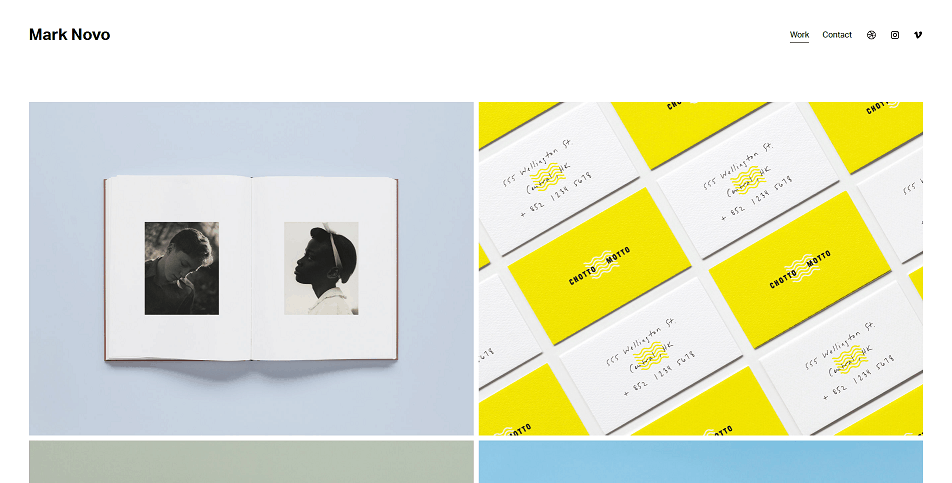 The Novo Template has a clean layout that lets you see all your work on the homepage of the site. Each category is laid out on an easy to navigate grid of images that create a visual story about the content people will find on the site. The image tiles also have an overlay hover effect that dynamically displays text as visitors interact with the images on the site.
Talva Template Squarespace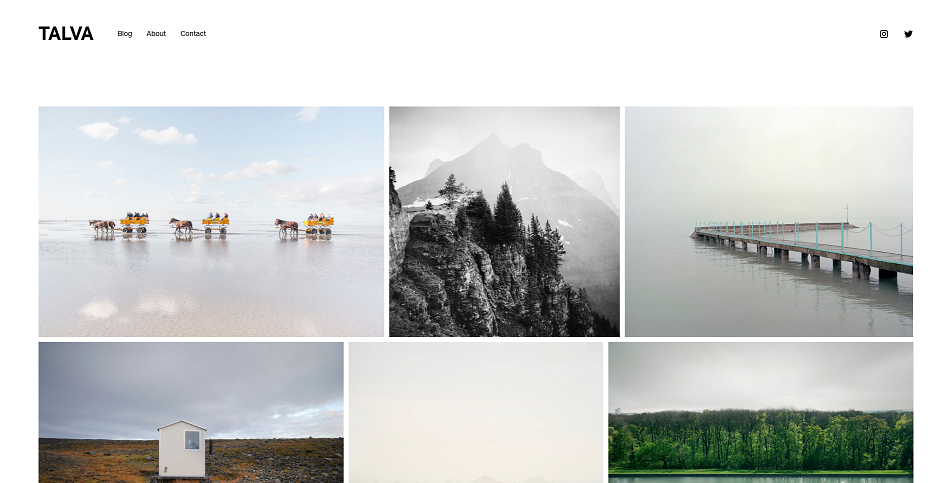 The Talva Template is one of the best Squarespace templates for photographers. This template is focused on creating a beautiful portfolio website. The homepage acts as an infinitely scrolling gallery that will display an endless stream of art. Then when a visitor clicks an image they'll be transported into a fullscreen slider to get a closer look at each piece of art.
Kester Template Squarespace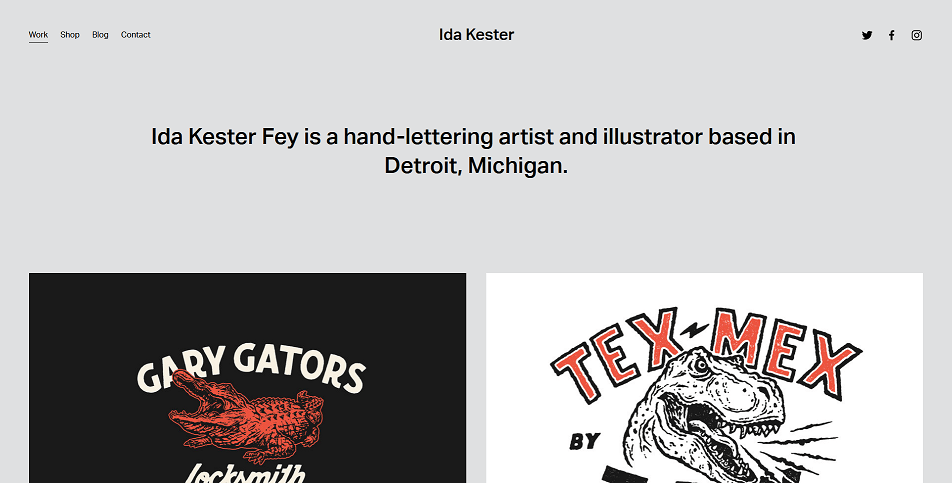 The Kester Template is one of the best starter website templates for selling digital art. It has support for eCommerce sales, and it even has built-in templates for blog content. If you're selling your own designs on sites like Fiverr (Learn More) or on a Digital Printing Platform then this is a great starter template to get into selling merchandise on your own site.
Pazari Template Squarespace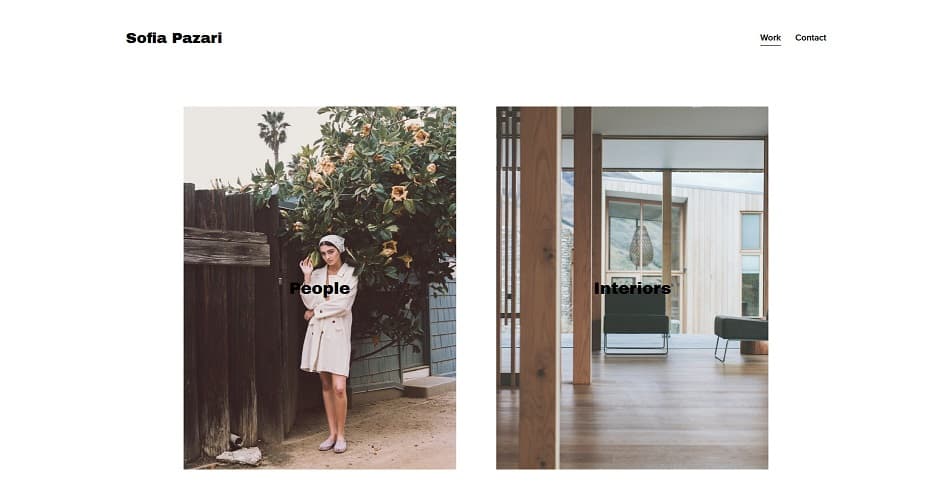 The Pazari Template is one of the best Squarespace templates for creatives. This template is made for artists that have a passion for multiple artistic fields. The Pazari Template has a minimalist homepage that lends itself to portrait based imagery. That makes this Squarespace template a great choice for photographers, or for people who focus on creating content geared towards social media sites.
Sackett Template Squarespace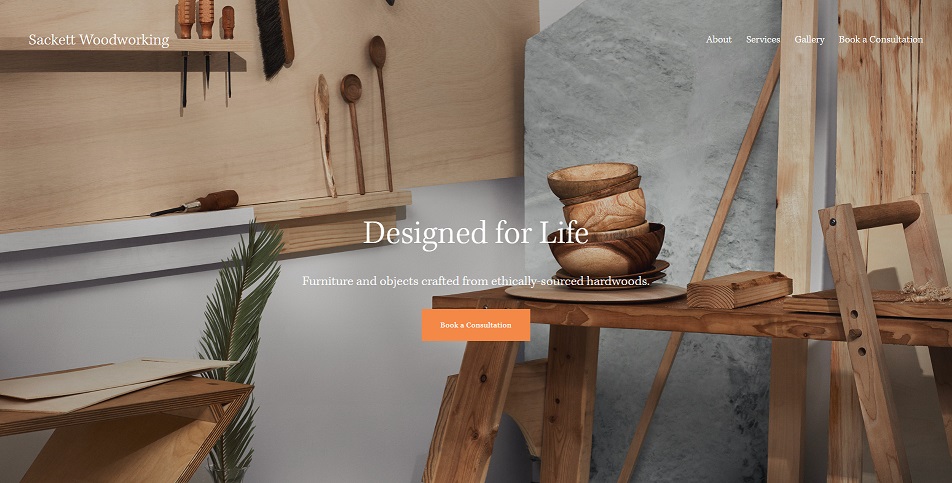 The Sackett Template is a professional website template that's made for artists that sell custom commissioned works of art. The primary focus of this template is to capture leads and book new clients. The Sackett Template also has a gallery and a services page where clients can view finished projects, testimonials, and rate cards.
Nevins Template Squarespace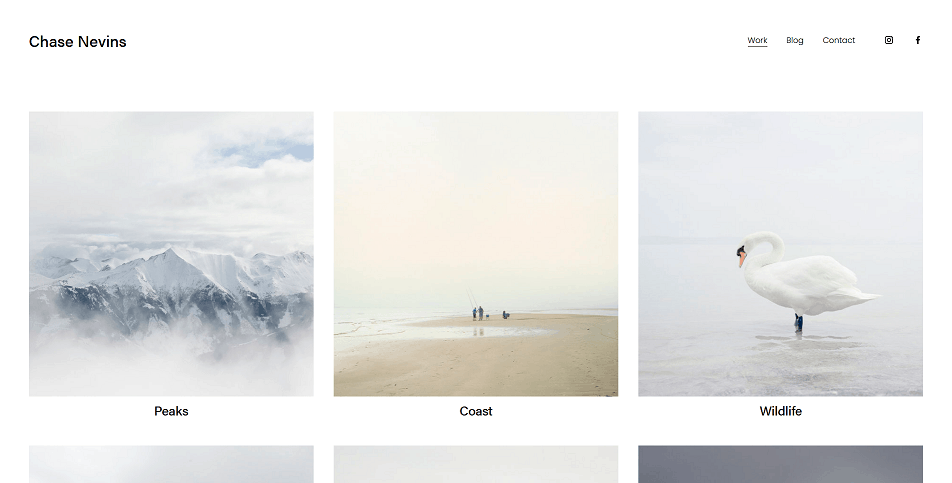 The Nevins Template is one of the best Squarespace templates for a photographer or a landscape artist. This template is focused on creating individual category pages that explore a specific topic or artistic style. The Nevins Template also has a separate section for a blog that can be used for free form written content like poetry or narrative visual art.
Elliott Template Squarespace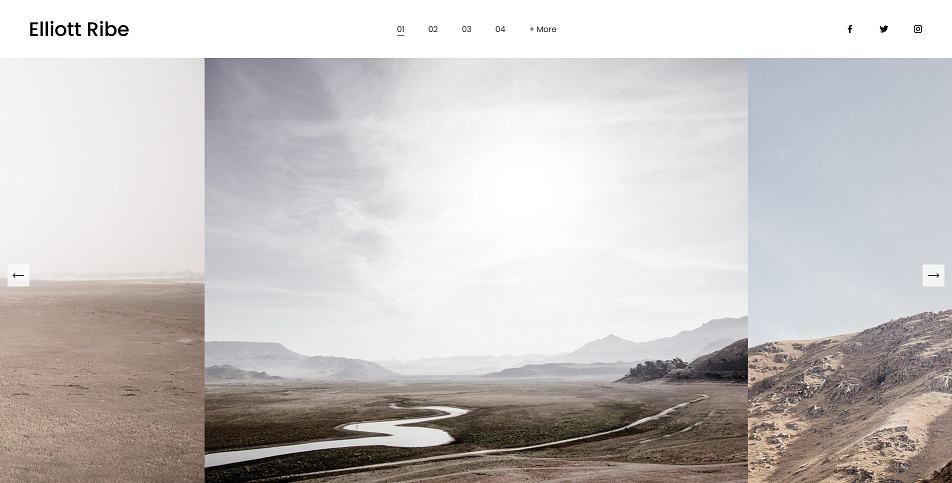 The Elliott Template is one of the best Squarespace templates for a portfolio website. This template makes use of a large fullscreen slider that will display all the images from each category on the site. It also integrates with social media platforms like Facebook and Instagram, so visitors can easily share, comment, and interact with the site.
Balboa Template Squarespace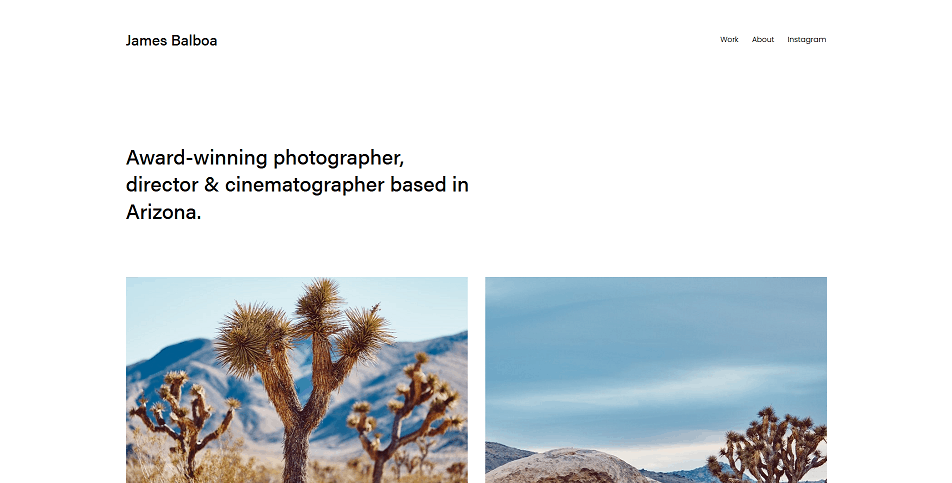 The Balboa Template is a lightweight Squarespace website that keeps its focus on narrative visual art. The main homepage is segmented into four-panel grids that each have a brief description of the preceding art. Then each project page has a fullscreen header that displays a featured image with a transparent text overlay, which is then followed by grid style collage of all the images that were created for that project.
Beaumont Template Squarespace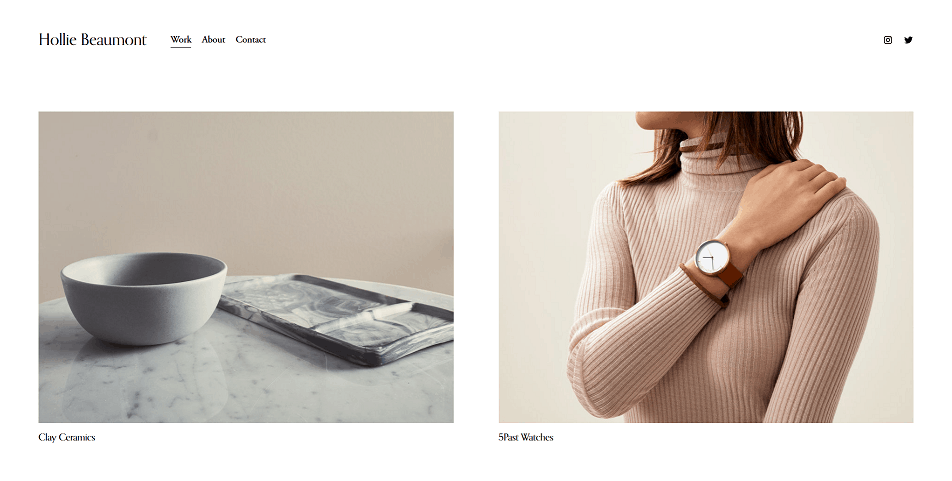 The Beaumont Template is the best Squarespace template for a design portfolio. This template is perfect for showcasing sculptures or product designs, and it has a simple easy to navigate layout that keeps its focus on showcasing art instead of slick web design.
Quincy Template Squarespace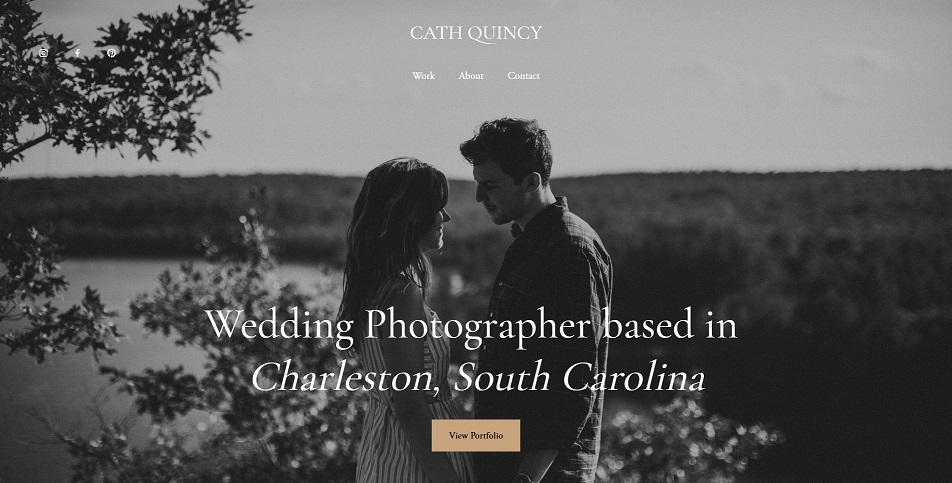 The Quincy Template is made for wedding photographers and freelance artists. Each page on this template serves as a gallery to showcase past works to new clients. The gallery pages are simple yet elegant, and each one connects to a contact form where people can inquire about or book services.
Kearny Template Squarespace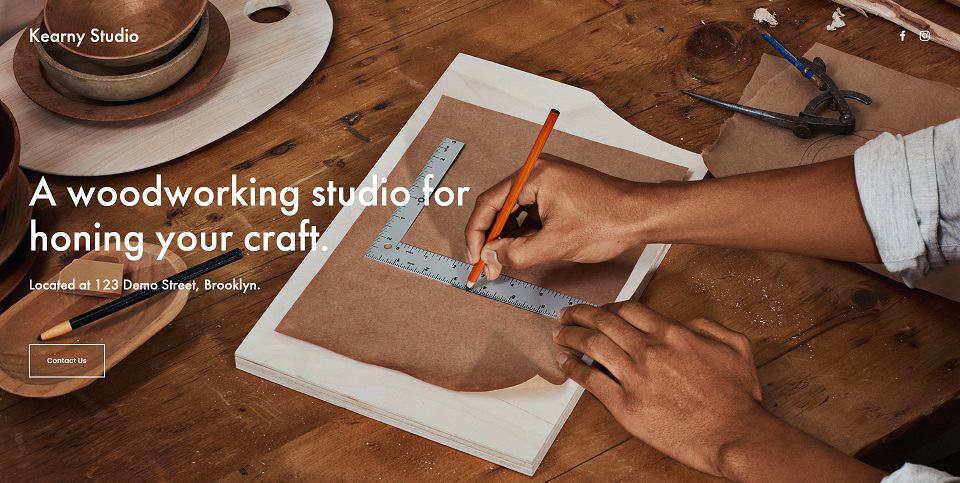 The Kearny Template is a landing page template that makes it easy to set up a single-page website. This template is perfect for an art studio or a physical retail shop that wants a digital footprint, without having to maintain a full-fledged website.
All that's needed to set up this template is to upload one image, type a little text, and add an E-Mail address to the contact button. Seriously, that's all you'll need to do to have a simple website running in just a few minutes.
Paloma Template Squarespace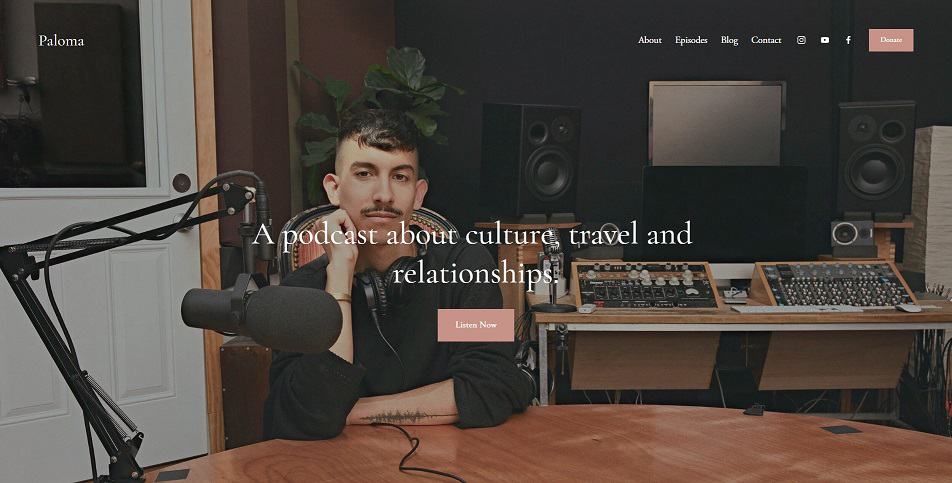 The Paloma Template is the best Squarespace template for musicians that want to distribute their music or host a Podcast. This template is geared towards audio and it has a built-in player that visitors can use to listen to your content without leaving your site. It even includes professionally styled blog templates that can be used for progress reports, album releases, or Podcast show notes.