If you're looking for the Best Squarespace Template for a Podcast then you've come to the right place. Squarespace makes it easy for anyone to create a great looking podcast website in a matter of minutes with their professional website templates.
On this page, we'll go over the best Squarespace podcast templates, and we also have some advice for choosing the best podcast hosting platform towards the end of this page.
Best Squarespace Template for Podcast
Paloma Template Squarespace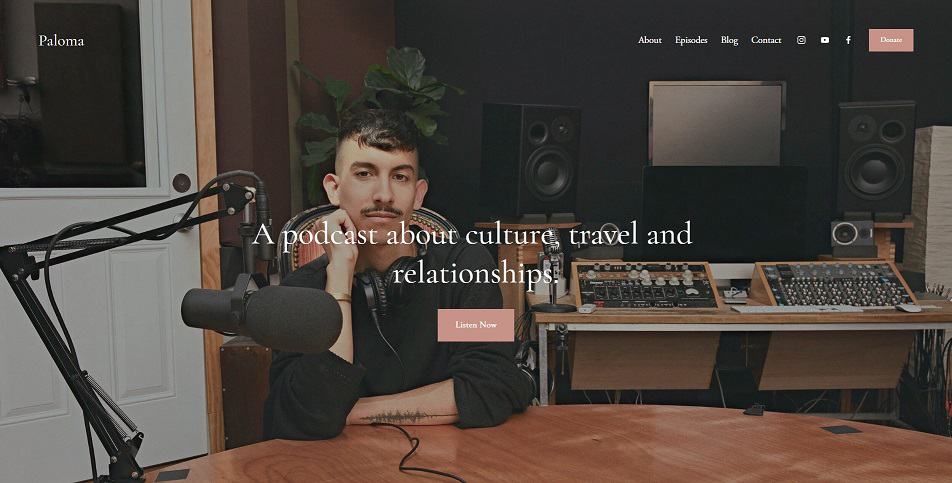 The Paloma Template is the best Squarespace template for a Podcast. This template is already configured to host a Podcast along with video and blog content.
The Paloma Template also comes with YouTube and SoundCloud support, and it can be integrated with all of the most popular podcast platforms.
The Paloma template can also connect to a Stripe or PayPal account to accept direct listener contributions, without having to rely on a third-party platform like Patreon.
If you're looking to quickly set up a Squarespace Podcast Website then you'll want to check out the Paloma Template.
Brine Template Squarespace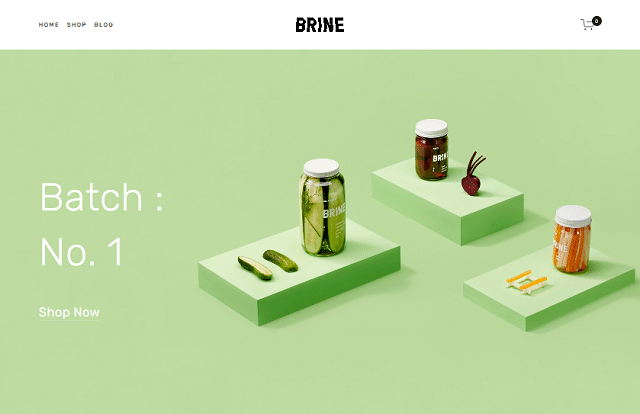 The Brine Squarespace Template is one of the most popular Squarespace templates. This professional website template can be used as the basis for a Blog, Podcast, or Online Shop.
The Brine template also makes it easy to create a hybrid website that blends eCommerce with audio and written content.
That makes the Brine template one of the most versatile Squarespace templates especially if you're starting a Podcast to promote a blog or an online store.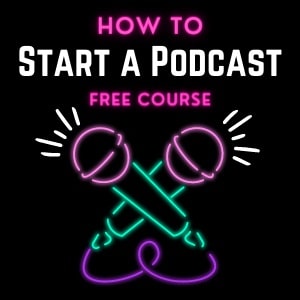 Ready Template Squarespace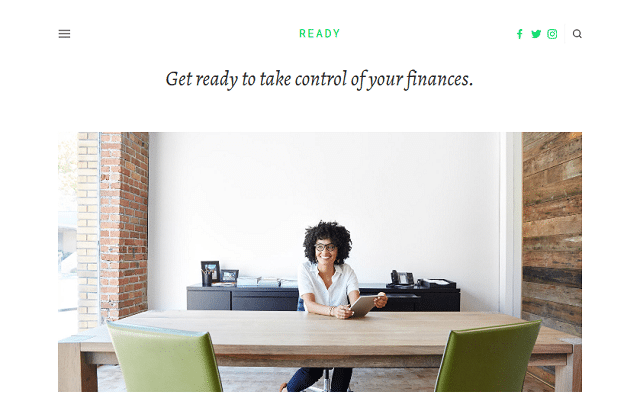 The Ready Squarespace Template is an excellent Squarespace template for a Podcast centered around finance. This template is fully responsive and it looks great on Smartphones and Tablets.
The Ready Template also makes use of a built-in interactive booking system powered by Squarespace Acuity Scheduling. This scheduling tool can be used to book Podcast guests and manage your content calendar right on the Squarespace platform.
Horizon Template Squarespace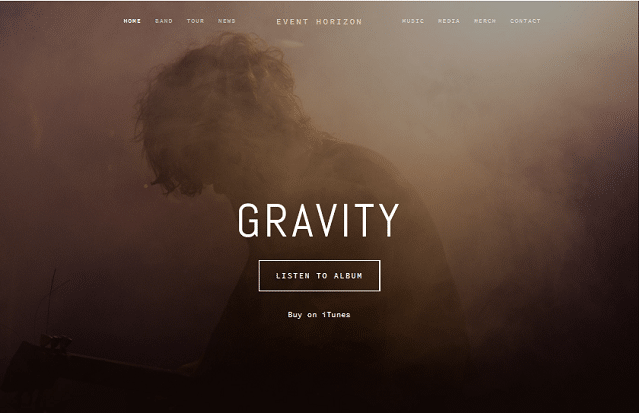 The Horizon Squarespace Template is one of the best templates for multimedia production companies. This template supports custom audio playlists along with rich media blog content.
The Horizon template even has a built-in event calendar that can be used to keep listeners informed about podcast release dates. In addition, the Horizon template also includes a professionally designed online store.
Bedford Template Squarespace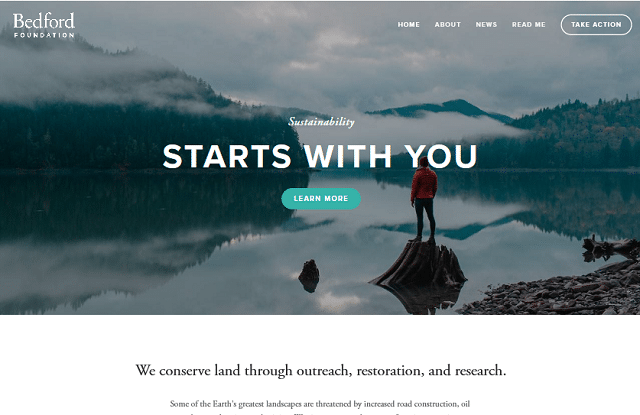 The Bedford Squarespace Template is one of the best Squarespace templates for a Podcast that wants to convert listeners into supporters. This template uses bold design elements to drive Podcast listeners to take action by making donations and joining special membership programs.
The Bedford template also has extremely well-designed blog pages with a custom image slider, social sharing buttons, and a comment section.
Wax Template Squarespace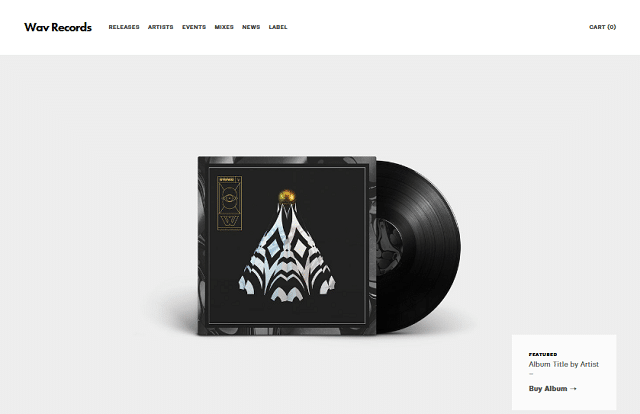 The Wax Squarespace Template is primarily focused on promoting digital audio. This template already has a section dedicated to Podcasts that can be hosted on SoundCloud or any other popular podcast platform.
The Wax Template also includes a full-featured online store that can be used to sell physical merchandise or digital products.
Impact Template Squarespace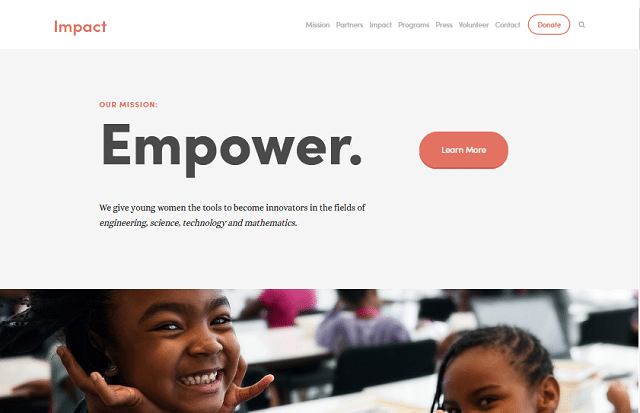 The Impact Squarespace Template is the best Squarespace template for a Podcast that's associated with a nonprofit organization. This template is designed to drive engagement in volunteer work, social programs, coaching, and media relations. It also supports Squarespace donation buttons, which can be connected directly to Stripe or Paypal.
Colima Template Squarespace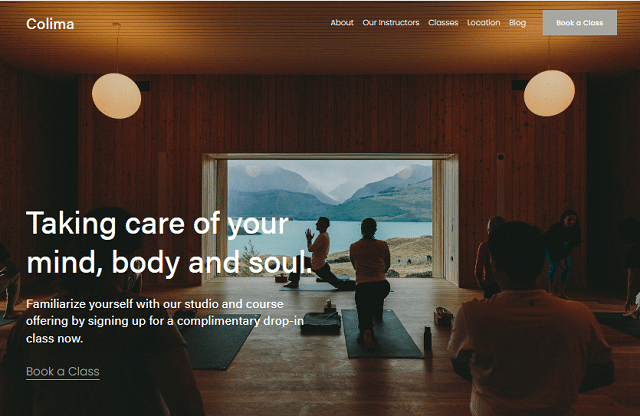 The Colima Squarespace Template is a great starter template for a Podcast that has a connection to a business with a physical location. This template includes multiple page layouts, and it also supports Google Maps for displaying location information. The Google Maps integration can also be used on Blog and Podcast pages to supplement and enhance the written and audio content.
Suffolk Template Squarespace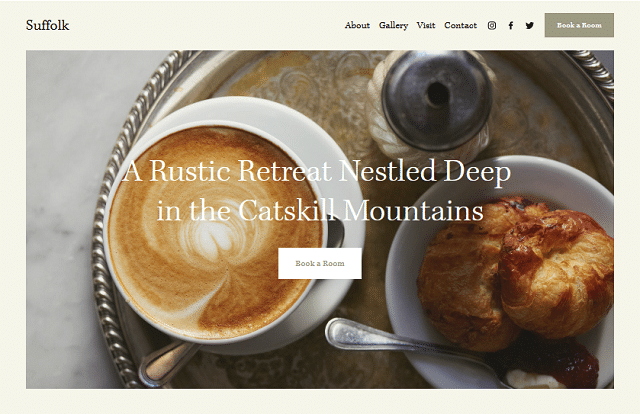 The Suffolk Squarespace Template can be used to create a simple Podcast website that also features mixed media content. This template also has full support for social media sites like Instagram, Facebook, and Twitter that can be used to share your Podcast with a wider audience. It also has a full-featured contact page that can be used to connect with listeners and any potential sponsors.
Rally Template Squarespace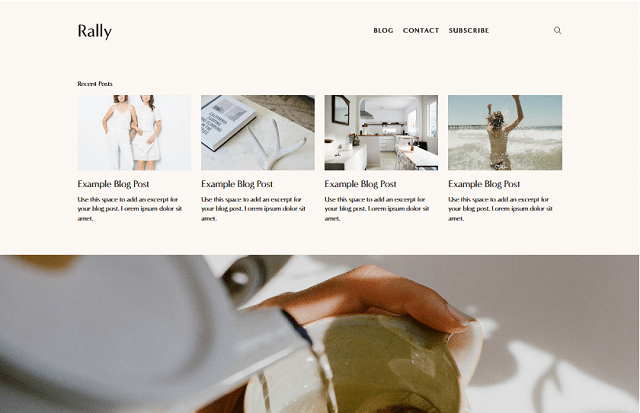 The Rally Squarespace Template has an elegant yet simple design that's perfect for a lifestyle Podcast. This template incorporates modern design features like parallax scrolling and a grid-style layout that give it a personalized look and feel.
The Rally template also includes a custom subscription page, which can be used to get people on your E-Mail list or to get more Podcast subscribers.
Squarespace Podcast Analytics
On Squarespace, you can use RSS Subscriber Analytics to measure Apple Podcast traffic. This data is available on a graph that can track subscriber growth in daily, weekly, monthly, and yearly increments.
If you're looking for alternative podcast distribution platforms that offer larger podcast file size uploads and more advanced analytics than Squarespace here is a list of the most popular podcast platforms:
Most Popular Podcast Platforms
One of the best podcast distribution platforms that offer free podcast hosting is Buzzsprout (Click Here).
If you use our link to Buzzsprout (Click Here) and sign up for a plan you'll even get a Free $25 Amazon Gift Card just for signing up.
PodBean Free Podcast Hosting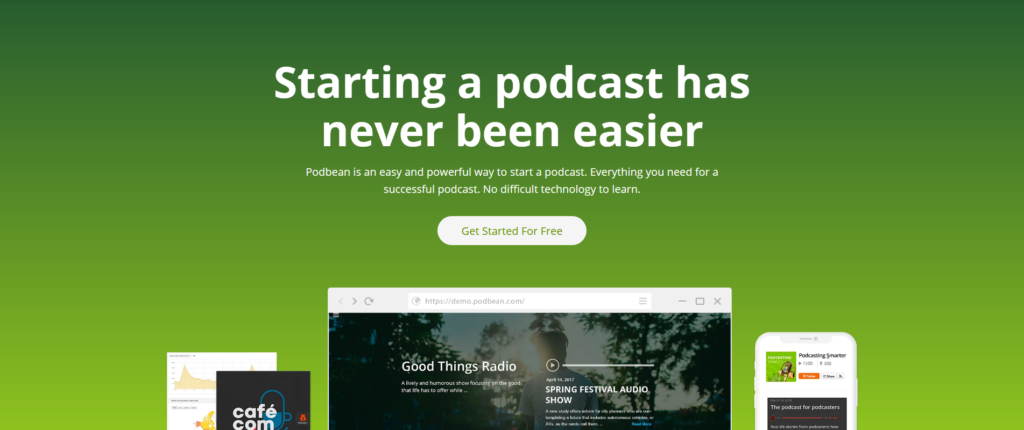 PodBean (Learn More) is a free podcast hosting platform that's perfect for anyone new to Podcasting.
PodBean also includes a free professional Podcast Website with any PodBean Plan (Click Here).
You get 5 hours of audio hosting, and 100GB of bandwidth served each month with the free PodBean Plan.
If you go with any one of the Paid PodBean Plans (View Pricing) you get unlimited hosting and bandwidth, along with monetization features and support for a custom domain.
Buzzsprout Free Podcast Hosting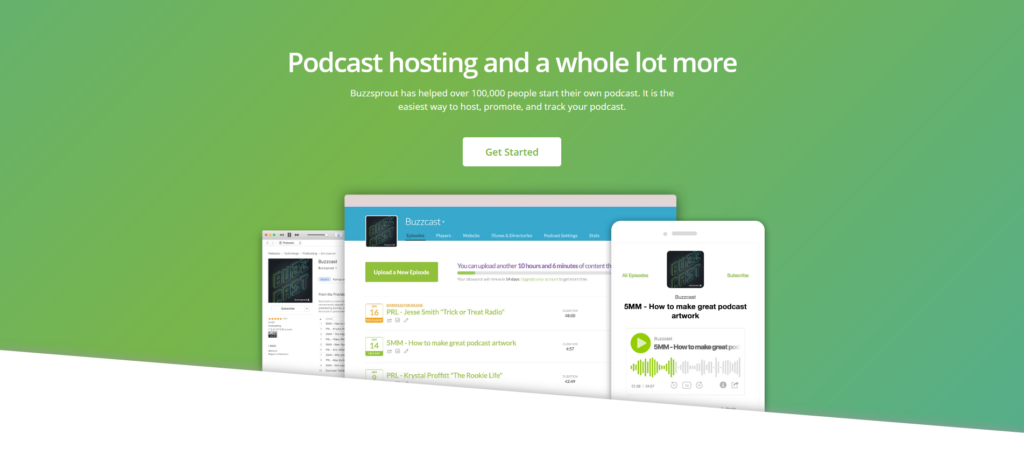 Buzzsprout Podcast Hosting (Learn More) is one of the best podcast distribution platforms for both new and experienced Podcasters.
Buzzsprout also comes with a free professional Podcast website that has been designed by experienced web developers in the Podcast industry.
With the Buzzsprout free plan, you get 2 Hours of Monthly Audio Uploads, Podcast Analytics, and support for Teams.
Buzzsprout Paid Plans (View Pricing) come with more hours of audio storage space and no time limits on hosting.
Libsyn Professional Podcast Hosting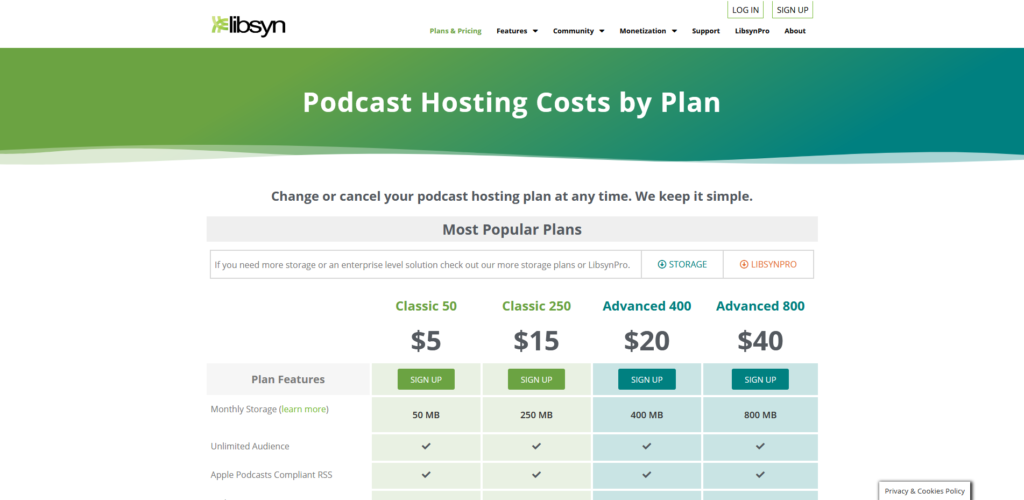 Libsyn Professional Podcast Hosting (Learn More) is the number one podcast platform used by the biggest Podcasters in the industry.
Some of the popular Podcasts hosted by Libsyn include The Joe Rogan Experience, The Minimalist Podcast, and Dan Carlin's Hardcore History
If you're Podcast ever grows to millions of listeners then you'll want to migrate over to Libsyn.
However, if you're a new Podcaster PodBean or Buzzsprout are great for beginners since they both offer a wide range of professional features at a price that won't break the bank.