Squarespace has a file size limit when uploading content. If you are using Squarespace and you're worried about hitting the file size limit, this post will explain what the limits are for each type of content.  Plus, We will also go over some alternative image, podcast, and digital product hosting providers if you need to serve any content that exceeds the Squarespace file size limit.
Squarespace File Size Limit
Squarespace File Size Limit for Images
Most files uploaded to your Squarespace account must be less than 20 MB (Megabytes). Any file that exceeds this size will not be uploaded, and you'll need to host them using another service.
Large uncompressed image files are the most common cause of an error arising from exceeding the file size limit set by Squarespace.
It's recommended that you compress large images before uploading them, and try to keep each image under 500 KB (Kilobytes)
There are some exceptions to the 20 MB Squarespace File Size Limit. These include Podcasts and Digital Products.
In the following sections, we'll go over the Squarespace file size limits for Podcasts and Digital products.
Squarespace File Size Limit for Podcasts
The Squarespace file size limit for Podcasts and audio is 160 MB (Megabytes). Files larger than this will need to be hosted on a dedicated podcast hosting platform, or you can use the external file option in your Squarespace dashboard to link to the file on a free or premium cloud provider.
Squarespace File Size Limit for Digital Products
The Squarespace file size limit for digital products is 300 MB (Megabytes). This limit is for each individual digital product and any file type can be uploaded as long as it's under the size limit.
If you need to upload large digital product files you can try splitting them up into separate files and selling them as individual products.
Alternatively, you can host larger files on a dedicated digital product platform, or serve them using a premium cloud hosting provider.
Squarespace File Size Limit – Image Hosting Solutions
Smugmug
SmugMug is an online photo-sharing service that enables photographers to safely store their images online and sell prints or digital downloads directly from their website.
They offer unlimited storage space for your high-resolution files with no watermarking or branding on any of your photographs, and they offer lots of tools that help photographers run successful businesses selling photographs and prints online.
No matter what kind of photography you do – portrait, event, wedding, or commercial – SmugMug makes it easy to serve and sell large high-resolution photos on a Squarespace website
DropBox
Dropbox is an easy-to-use photo storage solution that makes it simple to automatically save every photo and video from your phone right into a private folder on your computer—and share them easily with friends and family anywhere they are.
Plus, it's even possible to use DropBox to host large image files and create publicly available links to your images and display them on your Squarespace website.
Flickr
Flickr is a good free alternative to Squarespace Image Hosting. You can upload large high-resolution images, and share them on any social media platform. Plus, you can even embed any publicly available image on Flickr right on your website.
Google Photos
Google Photos is a free photo storage app that allows you to store unlimited high-quality photos for free, and you can create publicly available files that you can link to directly from your Squarespace website.
Squarespace File Size Limit – Podcast Hosting Solutions
Buzzsprout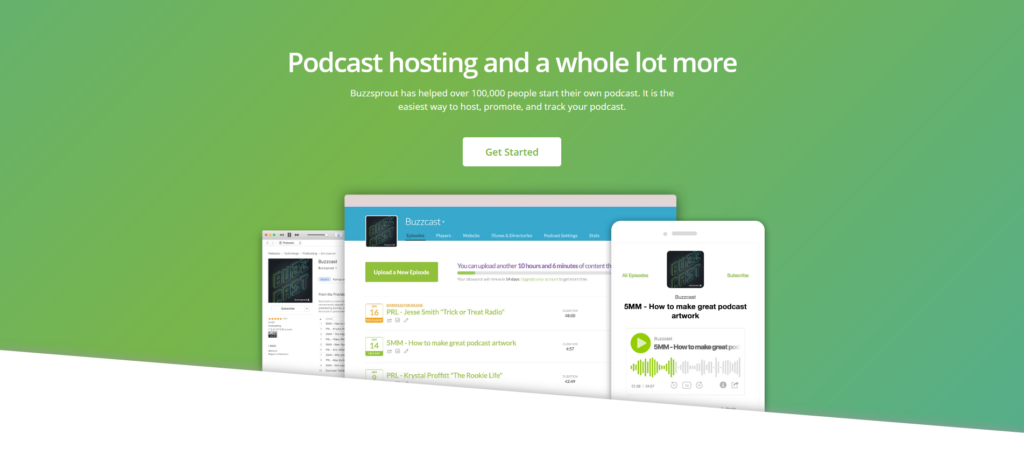 Buzzsprout makes it easy for anyone to create their own podcast by providing free hosting, analytics tools, and social sharing features. This affordable service allows anyone with an audio file of any length to publish a professional long-form show in minutes.
With Buzzsprout's simple interface, even beginners will have no problem creating podcasts that can be linked to on a Squarespace website, and Buzzsprout also makes it possible to get listed in all of the top podcasting platforms.
Podbean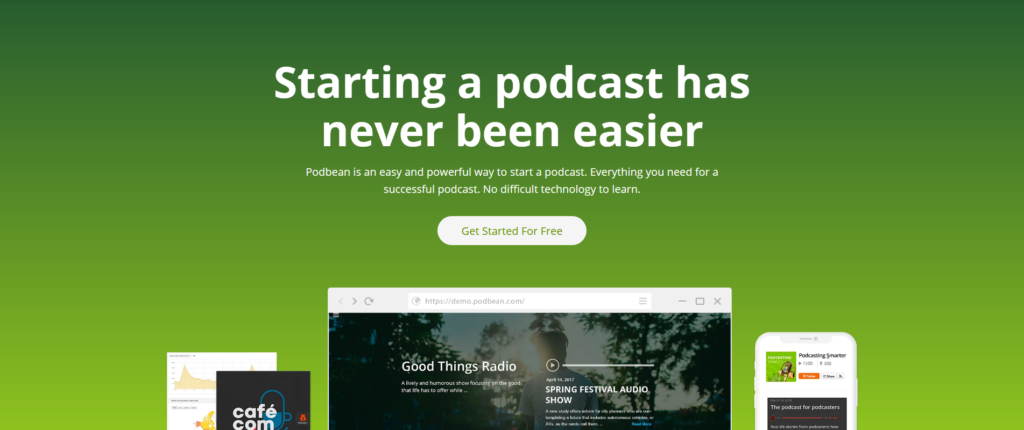 Podbean offers everything you need for podcast hosting and marketing. Their plans start at $9/month and they even have an app that will allow their large user base of active podcast listeners to subscribe to your podcast directly through their phone.
If you're looking for easy-to-use podcast software with powerful features, look no further than Podbean. They also have a free plan available that allows users to upload five hours of audio, so you can try them out risk-free before opting in to one of their paid plans.
Squarespace File Size Limit – Digital Product Hosting Solutions
Gumroad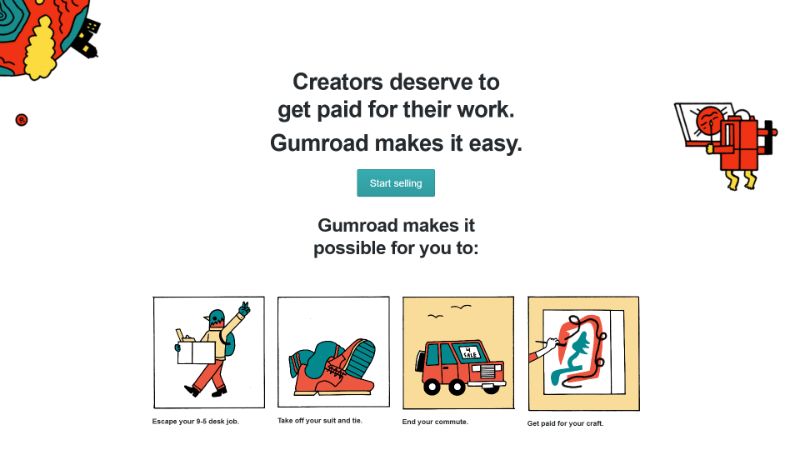 Gumroad is an online platform that enables creators to sell products directly to their audience. From a musician selling songs, or writer publishing eBooks, to a photographer selling prints and merchandise Gumroad makes it easy for anyone to sell digital products online.
Gumroad also has mobile apps available on iOS and Android where you can sell your digital products to their large active user base of digital product customers.
Udemy
Udemy offers a simple solution to hosting your digital products without having to worry about file size limits or paying extra fees for cloud storage.
If you're interested in learning more about how Udemy can help grow your business then click this link for more information about how you can get started selling courses on Udemy
Teachable
Teachable is a platform that allows users to build and sell their own online courses. This service offers an easy-to-use interface for creating, selling, and delivering content through webinars or video tutorials.
Teachable lets users create in-depth e-learning products quickly using prebuilt templates. It also provides analytics tools so that instructors can track student engagement and progress over time. The best part is that it doesn't cost anything to set up because there are no file storage limits.
Thinkific
Thinkific is an all-in-one platform that gives you everything you need to create, deliver, and scale your online coaching or training business. With unlimited video storage and bandwidth, the ability to upload any file type or size, and no restrictions on how many students or classes you can have – Thinkific takes all of the hassles out of selling online courses.