Does Shopify host Email? If you've been considering switching to an eCommerce platform like Shopify, and are worried about the switch causing your business to lose contact with customers who have opted-in for emails from your company, then this post is for you.

Does Shopify Host Email?
Shopify doesn't host Emails, but you can send up to 2500 emails for free each month to your customers.
If you need to send more than that Shopify offers third-party integrations with top-tier Email marketing providers like Klaviyo, Active Campaign, AWeber, and Constant Contact (Free Trial)
For anyone looking for E-Mail hosting where you can receive E-Mails you'll need to go with an Email hosting platform like G Suite, Office 365, Zoho Mail, or Rackspace Email
Shopify Email App
The Shopify EMail App is a simple and powerful email marketing tool that helps you send branded emails to your customers.
The Shopify Email App integrates with your store so you can pull product images directly from your Shopify product database, or use existing product photos stored on your computer.
The Shopify Email App also lets you segment lists by location or other criteria and track results including open rates, click-through rates, and purchases.
Can Shopify Send Custom Emails?
Yes, Shopify can send custom Emails. Shopify has a custom e-mail builder that enables you to create, manage and send beautifully styled emails.
And it features a drag-and-drop editor, so you can easily design great-looking emails in minutes.
And this feature alone can save you plenty of time and money since you won't need to hire another designer whenever you want to create a new email campaign.
How Much Does Using Shopify Email cost?
If you are using a paid Shopify plan you can send up to 2,500 emails for free each month
If you want to send more Emails than the free allotment allows then you'll need to pay additional out-of-pocket costs.
Each additional Email will cost $0.001 per email, and you aren't billed for any overages until you send out 5 emails above your monthly Email limit.
Shopify Email Pricing
• 2,500 Free per Month
• $0.001 USD for each additional Email
• No Subscription Fees
Shopify Email Marketing Alternatives
Constant Contact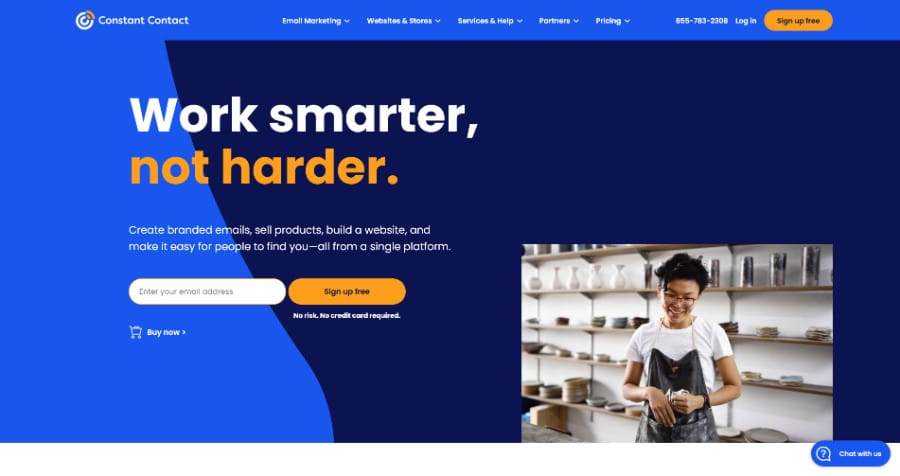 Constant Contact (Free Trial) makes managing your email marketing campaigns easy so that you can focus on growing your business instead of spending hours on emails each day. With Constant Contact's powerful automation tools, you can organize contacts into groups and send automated emails based on customer behavior (or lack thereof) – from abandoned cart recovery messages that help recover lost sales to targeted offers for products and coupons that increase engagement in just a few clicks.
ActiveCampaign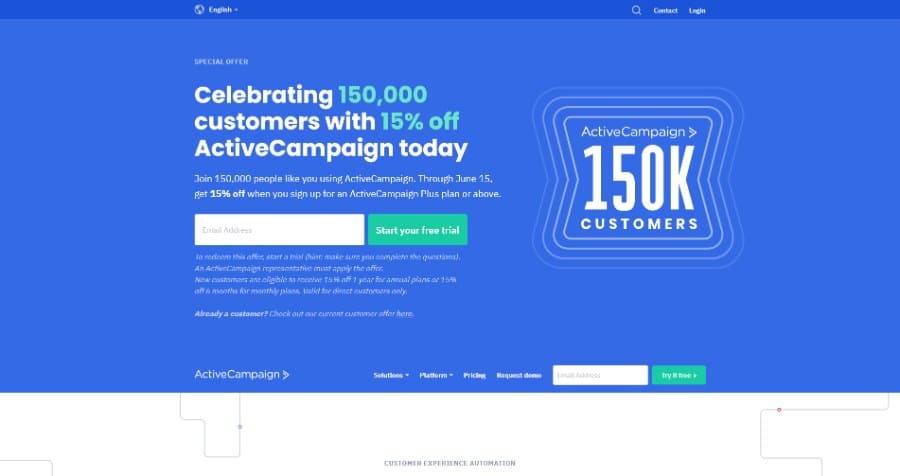 Active Campaign (Free Trial) is a powerful E-Mail automation platform designed specifically for small businesses (like yours). This software allows you to segment your lists and campaigns based on customer behavior or demographics, which makes it easier than ever before to engage with your customers in meaningful ways. In addition, Active Campaign integrates seamlessly with other business apps such as WooCommerce, BigCommerce, and Shopify
AWeber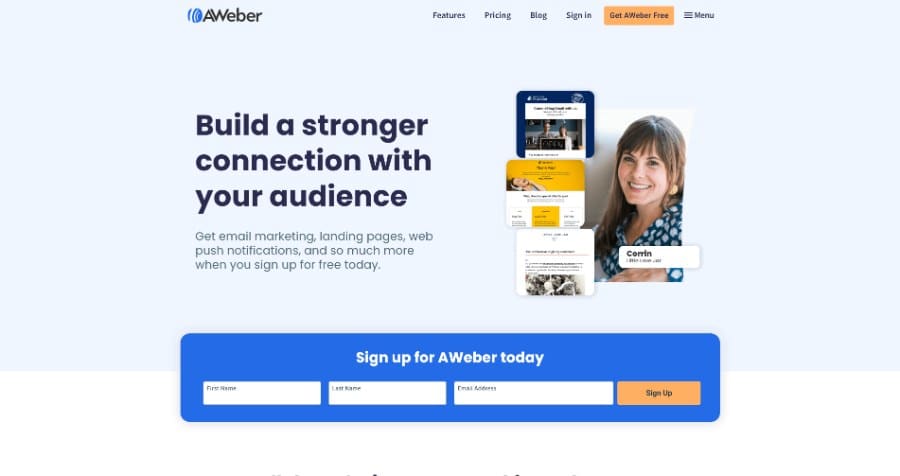 AWeber (Free Plan) helps you get more sales by pinpointing potential lost sales and recovering them with targeted emails that offer incentives like coupons, discount codes, etc. They also help turn first-time buyers into repeat customers by sending custom campaigns that encourage people to keep coming back to your store. AWeber also makes it easy for you to manage all your customer segmentation Tags so you can target your E-Mail marketing campaigns in very precise ways that increase open rates.
Klaviyo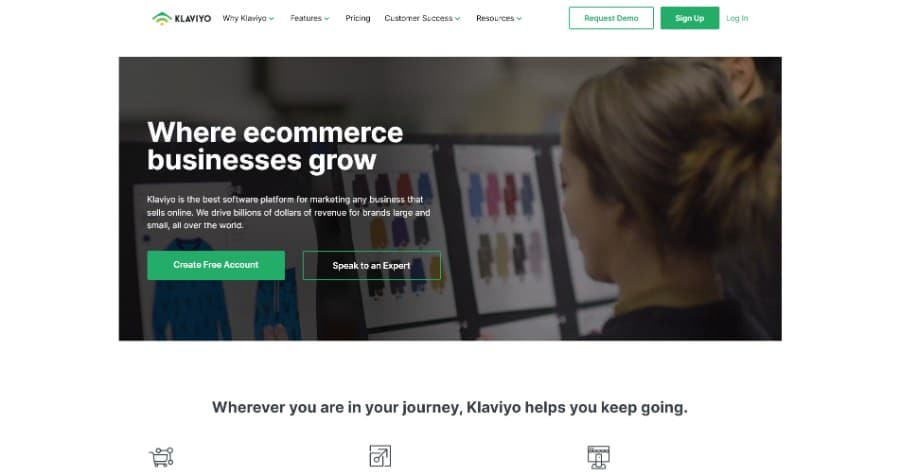 Klaviyo (Free Plan) connects directly with over 100 apps and services including Shopify, WordPress, Mailchimp, Facebook Ads Manager, and more. It automatically collects valuable customer insights from these apps (like what products customers have purchased) then uses this intelligence to deliver personalized experiences through its powerful automation tools.
MailChimp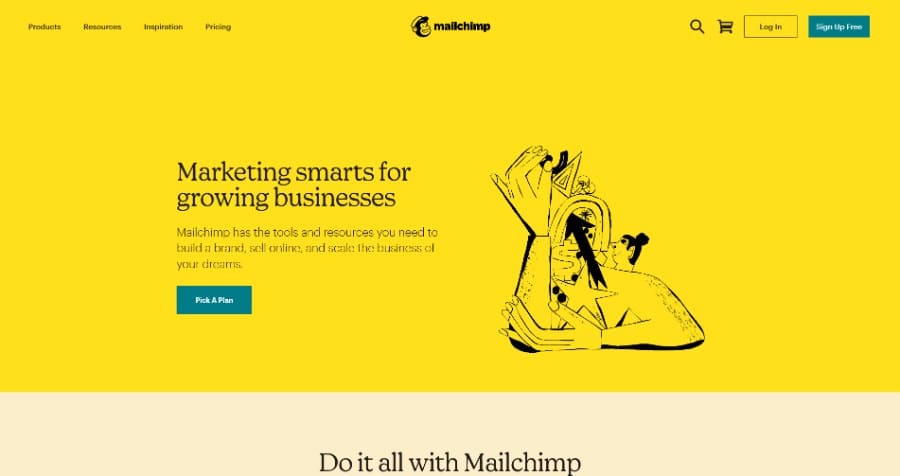 MailChimp (Free Plan) is an easy-to-use email marketing platform that helps businesses like yours connect with customers, build relationships, and sell more stuff online. Their powerful E-Mail automation tools allow you to segment contacts based on purchase activity or add them to custom lists for targeted campaigns – all in one place.
Plus MailChimp has a number of integrations with Shopify so it's easier than ever to sync up orders from their platform directly into your store for better reporting and sales automation workflows.
Shopify Email Hosting Alternatives
Rackspace Email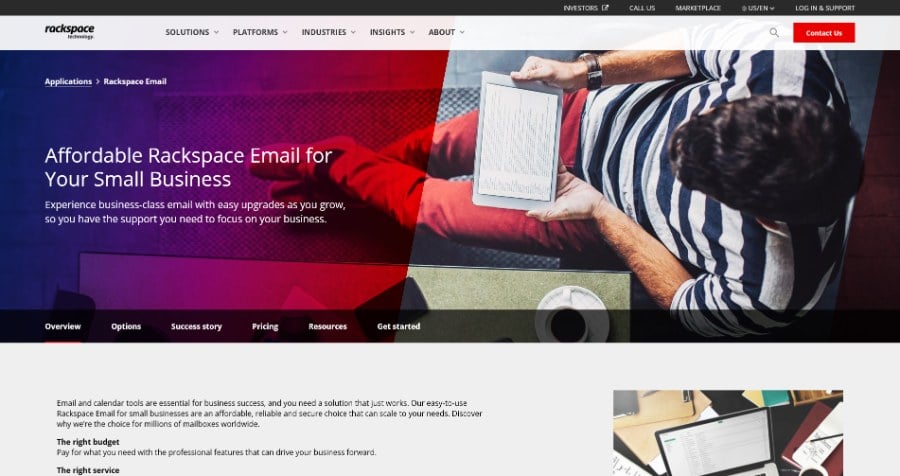 Rackspace Email (View Plans) offers a better solution, with top-notch security, business-class reliability, and an easy-to-use web interface that can be accessed from anywhere in the world – all at a fraction of the cost of other providers.
With Rackspace Email Hosting you get enterprise-grade email hosting for less than $2/user/month (including storage)
Zoho Mail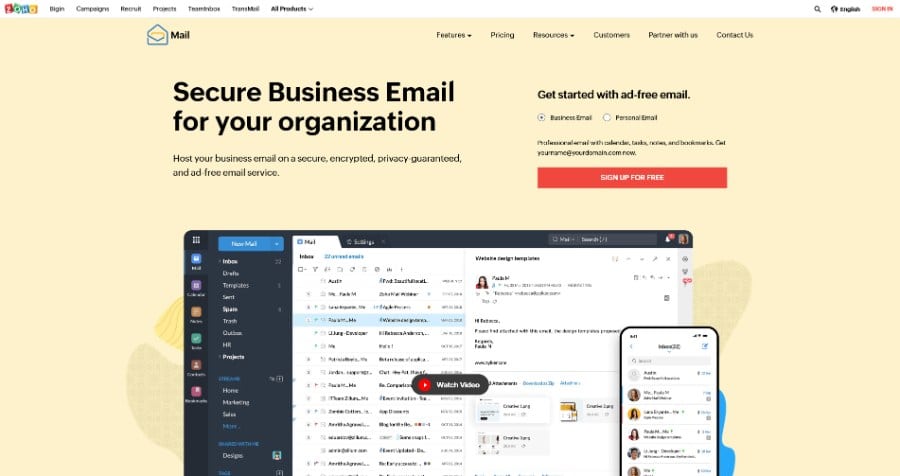 Zoho Mail (View Plan) is a complete business email solution that will help your company manage all of its incoming and outgoing communication, as well as provide additional tools like a Calendar, Contact & Task Management, and much more.
The platform includes features like an inbox search engine, user-friendly spam control options, mobile apps for iOS and Android devices — even integration with Salesforce.
With Zoho Mail, you can get back on top of your inbox so you can focus on what really matters – working on your business.
G Suite Gmail – Google Workspace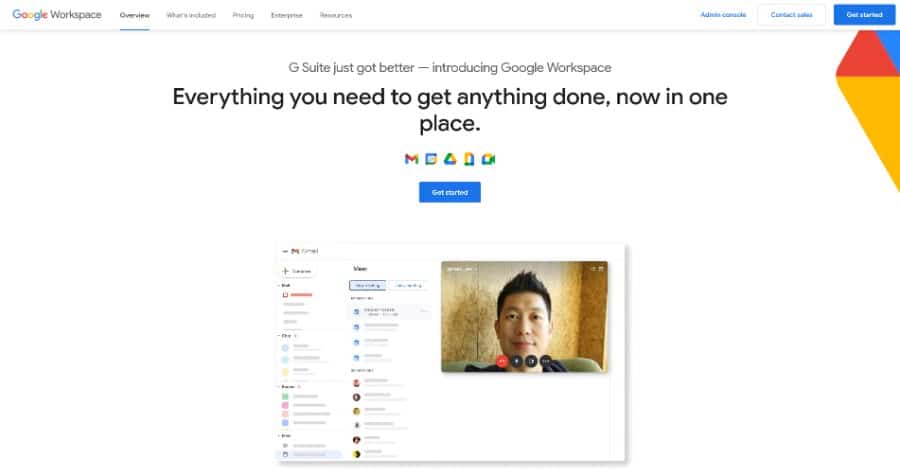 If you're using Shopify for your eCommerce store then setting up Google Workspace is pretty easy. You'll need to add an MX record and connect it to your domain by editing the DNS settings via your hosting provider, or by changing the domain control settings in your Shopify dashboard.
Office 365 Outlook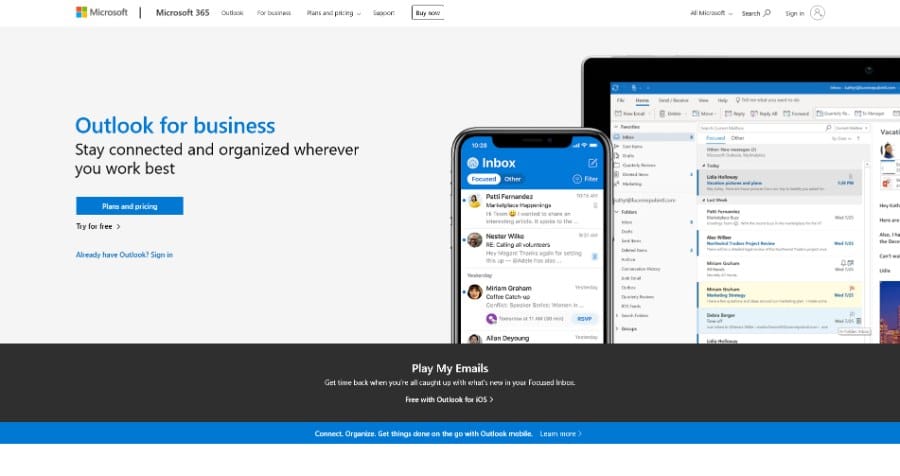 With Office 365 Outlook (View Plans), you can send and receive email safely with encryption technology built into your mailbox. Plus, you don't need an IT department or expensive software to protect yourself from phishing scams, malware, and viruses.
Office 365 Outlook also provides backup services in case something happens to one of your devices so you never lose access to critical files since they will all be backed up and stored in Microsoft's OneDrive.