There are a lot of factors to consider when it comes to running your own business. One of the most important things is how you present your brand, which includes having an attractive user-friendly website. The theme you choose for your Shopify store will have a major impact on how people perceive your brand and what they think about your products or services. 
In this post, we'll go over some of the best Shopify themes for phone cases, as well as highlighting some unique features these templates offer in order to help you find the perfect Shopify theme for your eCommerce brand.
Best Shopify Theme for Phone Cases
Smart Gear Shopify Theme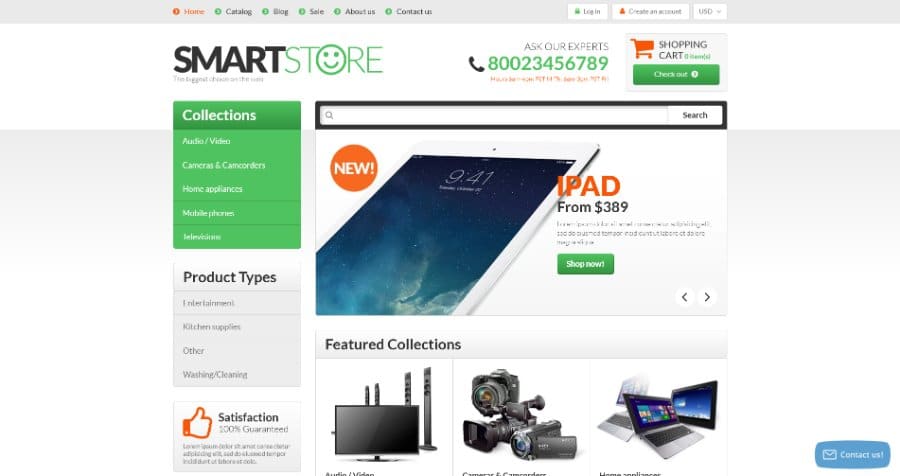 The Smart Gear Shopify Theme is the perfect theme for selling electronics. It's responsive, has advanced features, and it's designed to be SEO-friendly. It's also very easy to use and configure, and this theme includes a built-in online chat functionality that will allow you to communicate with your customers in real-time.
Check the Smart Gear Shopify Theme Demo Site out if you want to see this theme in action.
Multifly – Multipurpose Online Store Shopify Theme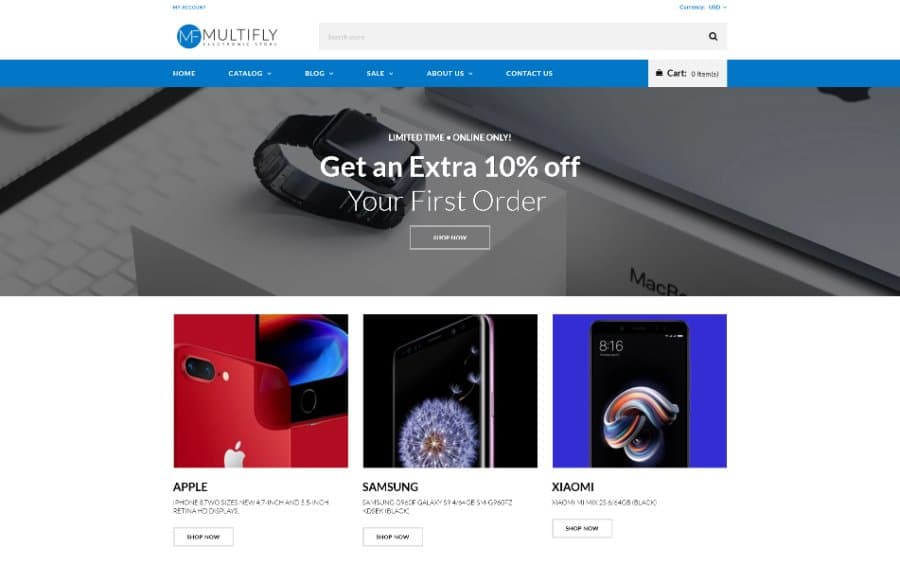 Multifly is a multipurpose Shopify theme that's perfect for Instagram and Facebook shops. And it has built-in dropshipping functionality, so you can start selling online without needing to purchase any inventory.
Multifly includes dozens of skins and ready-made header and footer sections that are editable in the Shopify drag-and-drop page builder. This means you don't have to spend hours building your site from scratch. And this template is lightweight and fully responsive, which means it looks great on mobile phones, desktops, and tablets.
Phono – Online Mobile Store and Phone Shop Shopify Theme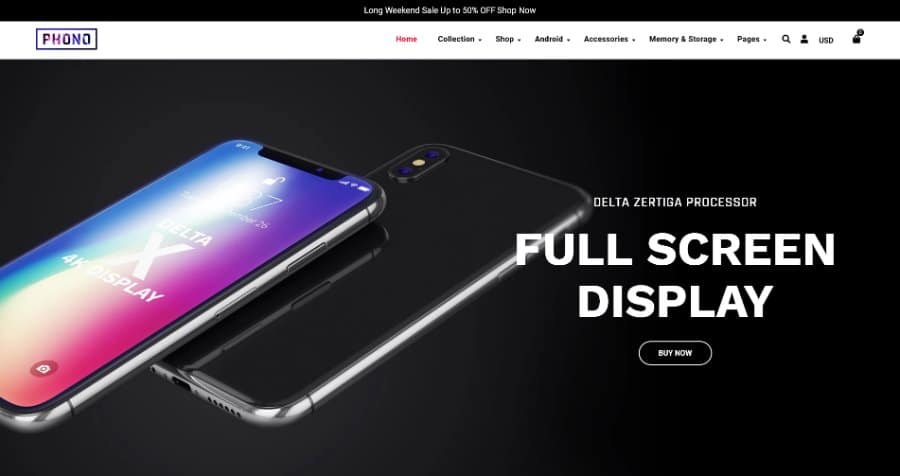 Phono is the best Shopify theme for selling mobile phones and accessories. It's fully responsive, SEO optimized, and has branded checkout pages. You can also use it to sell a wide selection of phone cases since it has a powerful product comparison system that will help your customers find the right case for their phones.
The Phono Shopify theme has all the features you need to start your own successful business online, including fully customizable product pages, social sharing options, and more.
Check out the Phono Demo Site to learn more.
Electro Electronics & Gadgets Shopify Theme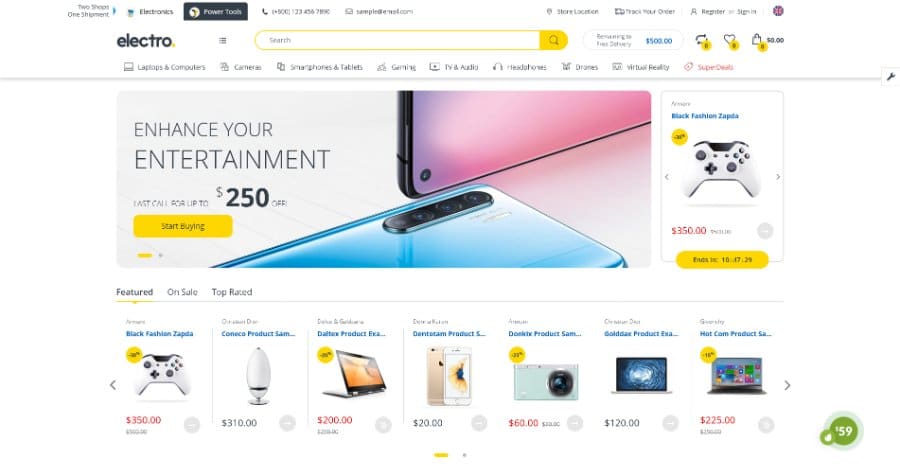 The Electro Theme is one of the best Shopify Themes for Phone Cases. It's perfect if you want to create a professional-looking website with an easy-to-use interface that will help you scale your business faster than ever before. With this theme, you can easily customize your site, and manage all aspects of a large electronics eCommerce store. Plus, it comes with tons of features like Slideshows Sections, Image Gallery with multi styles, hover effects, custom layouts, and more.
MAXMIN – Dropshipping AliExpress Shopify Theme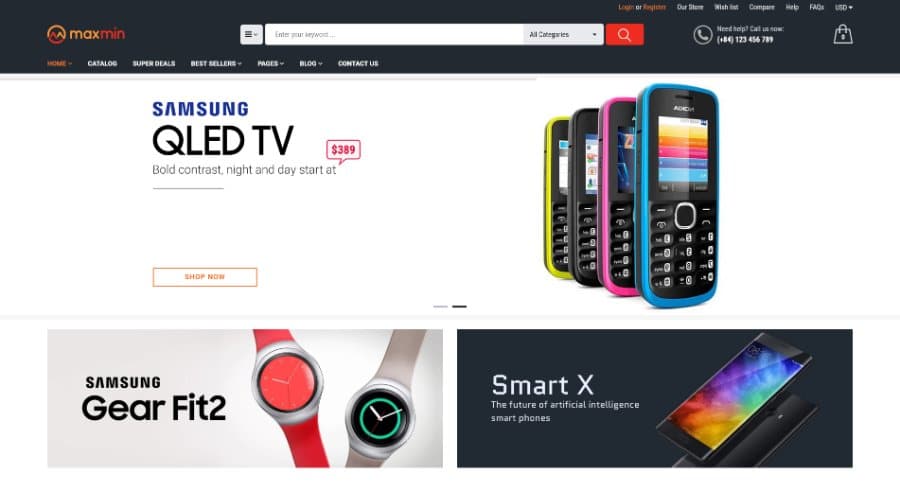 The MAXMIN Shopify Theme is the best theme for dropshipping phone cases using Oberlo and AliExpress. This theme offers multiple currency support, social sharing buttons on products, easy contact forms with Google Maps support, and more! With these features in place, your customers will be able to find exactly what they are looking for without any problems at all. And check out the custom product image effect – it's sure to catch your customer's attention when they are browsing your store.
Digital World – Shopify Theme for Electronics & Hi-Tech Store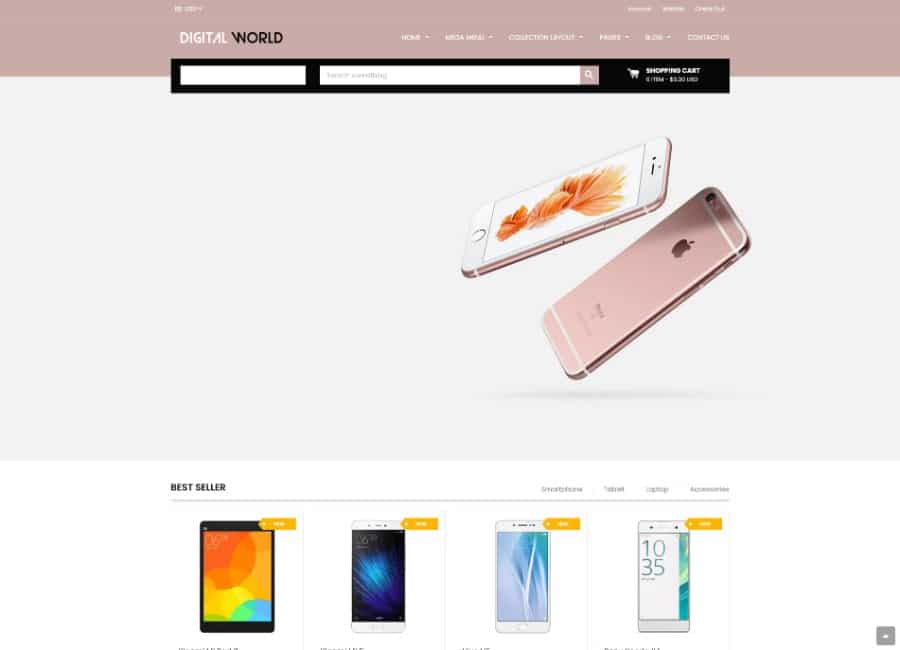 The Digital World Shopify Theme is perfect for any electronics or hi-tech store, and it comes with 10 home page designs, 7 header styles, 5 footer styles, and a retina-ready design.
Basel – Multipurpose Ecommerce Shopify Theme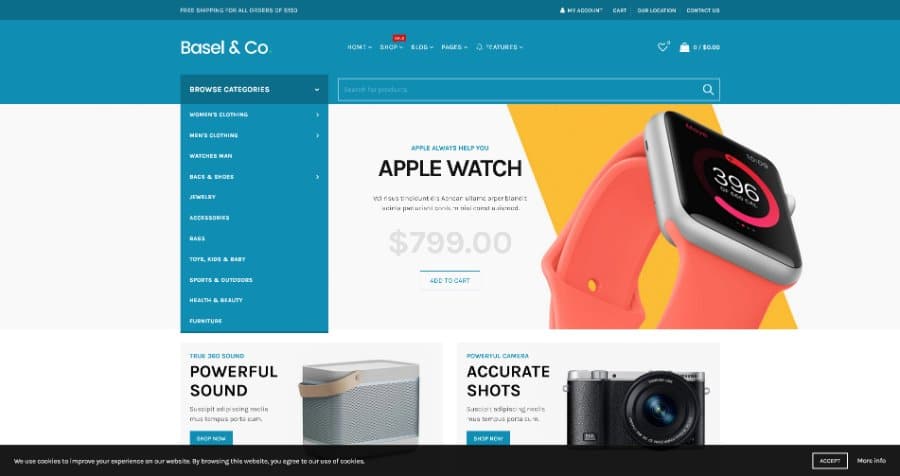 Basel is a multipurpose Shopify theme that will let you create a professional-looking electronics eCommerce store. It can be used to sell phone cases and other accessories, but it was designed for selling any type of product.
You can use the Shopify Drag & Drop page builder to customize every aspect of your site, including colors, fonts, images, and layouts. With so many options available in this theme, there's no limit to what you can do with it!
The best thing about this theme is that everything has been made easy for a Shopify store owner – from installation to customization. And it offers plenty of options for creating any type of store since it includes 4 general layouts as well as 3 custom sidebars.
Amanto Multi-Purpose Shopify Theme for Electronics Store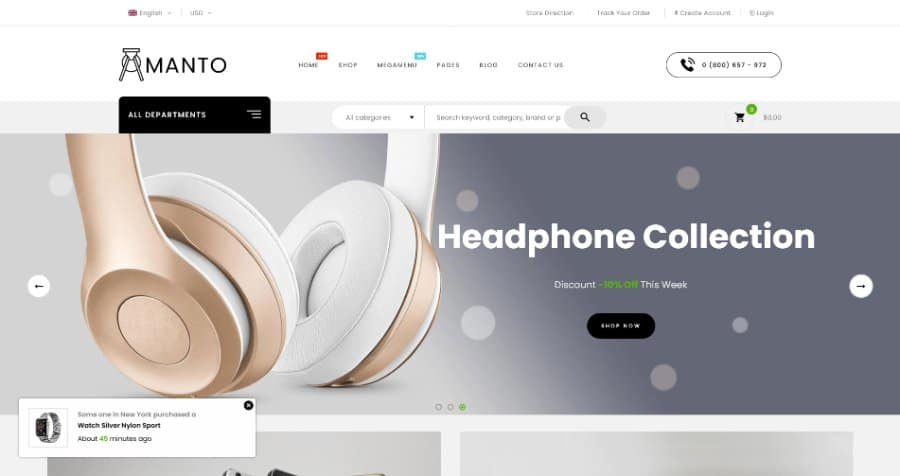 Amanto is the perfect choice for any type of online store. It's designed to be versatile and can be used by any type of eCommerce store, from electronics stores to phone case shops. With its Drag & Drop page builder, it's easy to customize every aspect of your website. Plus, it includes 6 homepage variations and 4 megamenu styles, so you can find the perfect layout for your store.
Best of all, you won't have to worry about customers not having enough information about your products since his theme comes with an "Additional Information" tab where customers can view individual product attributes like size, color options, and more.
And if that's not enough, Amant has tons of amazing built-in features like an Instagram image slider, and a best-selling product label that will help boost sales on your site!
Legend – Multipurpose Responsive Electronics Shopify Theme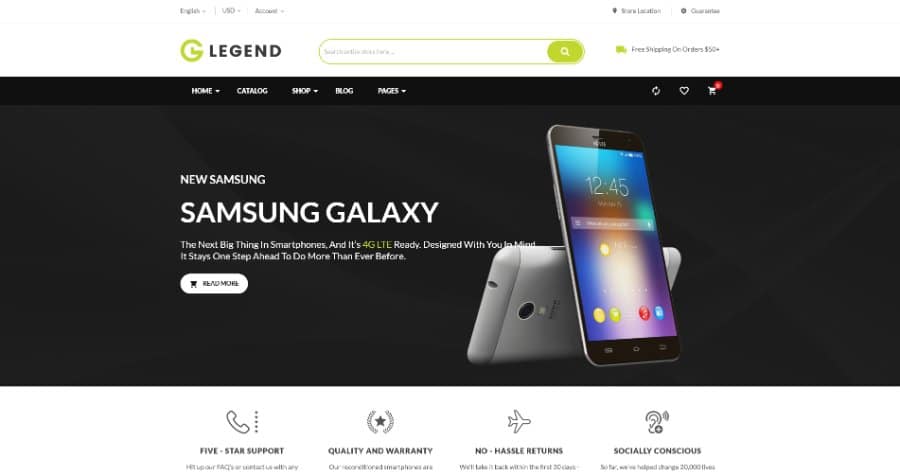 Legend is the perfect Shopify theme if you're looking to sell phone accessories online. It's responsive and comes with different layouts, so it can be used for any type of website.
With the Legend Theme you can quickly and easily set up megamenu options including custom rows and columns, display static blocks containing text below menu items, and Legend also makes it easy to translate your menus into multiple languages.
You'll also find custom video sliders in the Legend theme that will allow you to upload videos from YouTube or Vimeo (Learn More)

iPhone X – Apple Store Shopify Theme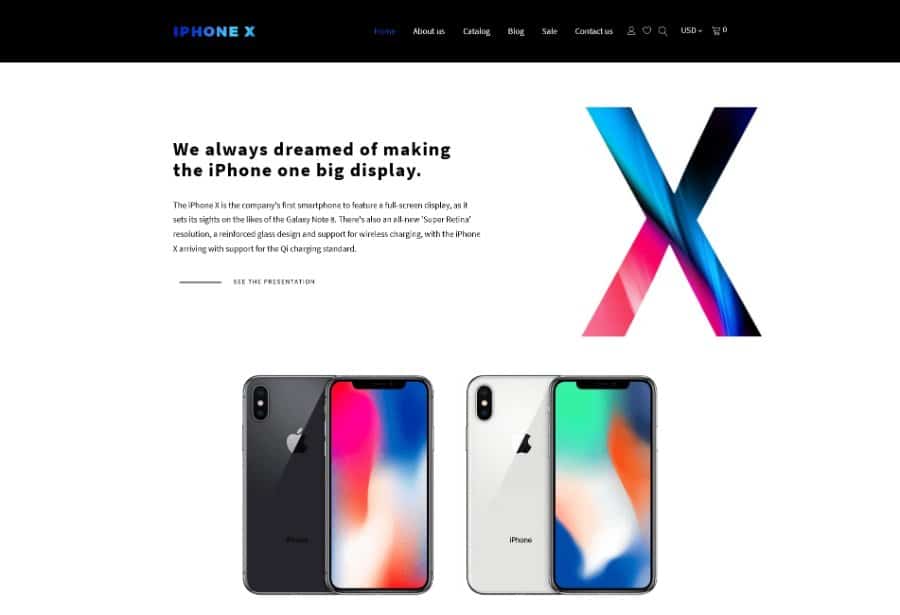 The IPHONE X Theme is one of the best Shopify themes for phone cases. It's responsive and looks great on any device, so you can be sure that customers will have an amazing experience browsing your site.
The design is customizable with multiple color options to match your brand identity. You can also use the built-in pallet picker or create custom colors with CSS!
This theme includes many features such as social networking icons and widgets, blog pages, newsletter subscription form, search form, contact form, and a login form. With all these features included in one package, it makes it easy to start selling right away without having to worry about additional costs later down the line!
Venedor – Premium Shopify Theme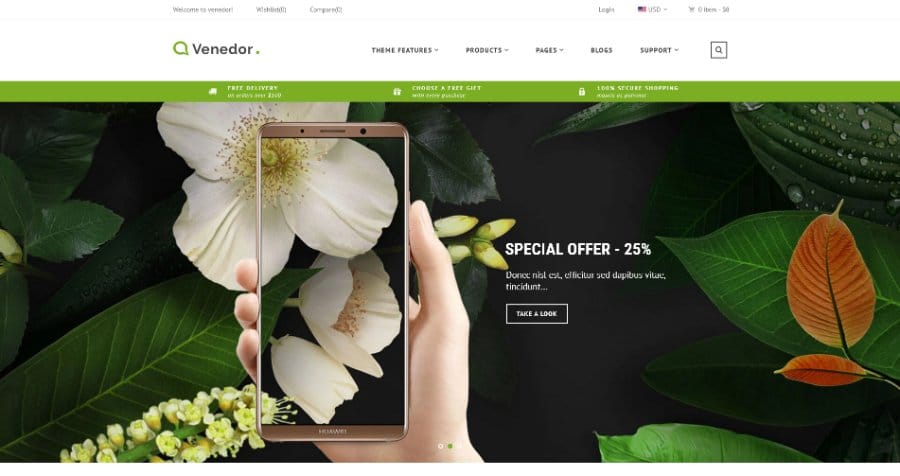 Venedor is the best Shopify theme for phone cases. It's perfect for any type of store, from electronics to fashion and everything in between. With 11 unique homepage layouts, 7 product page layouts, 15+ product page options, and 5 shop/collection pages, it has all the features you need to create an online store that sells phone cases and a whole lot more!
Phone Case Dropshippers
Inventory Source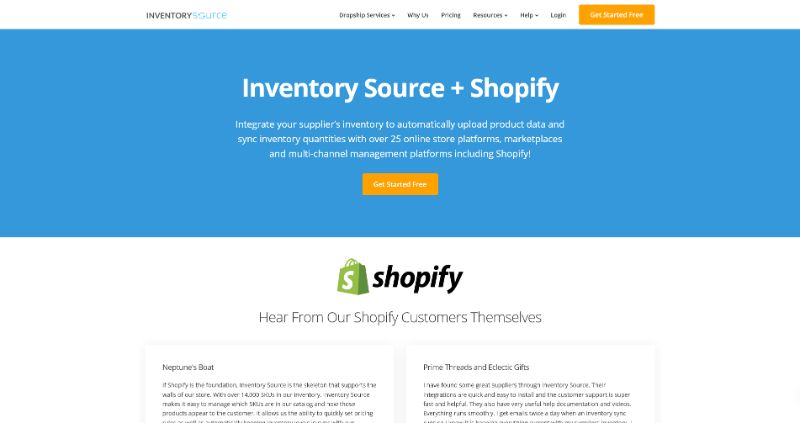 Inventory Source (Get a Free Account) is a dropshipping supplier and inventory management system that integrates directly with Shopify. With Inventory Source you can find hundreds of different electronics and phone case dropshippers, and you can view their complete supplier list for free after you sign up for any of their plans.
Salehoo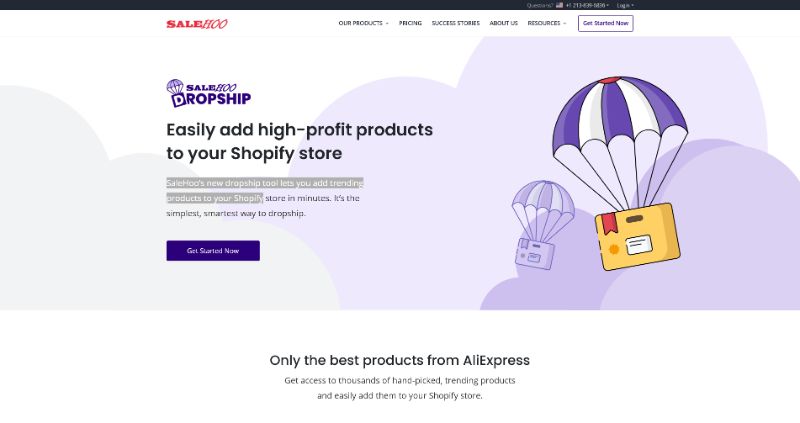 Salehoo (View Phone Case Suppliers) is a fully automated dropshipping service that will let you sell hundreds of different phone cases and smartphone accessories on your Shopify Store.
If you want to learn how to set up a fully automated dropshipping store with SaleHoo they offer an excellent 20-Hour Shopify Dropshipping Course (Learn More)
Spocket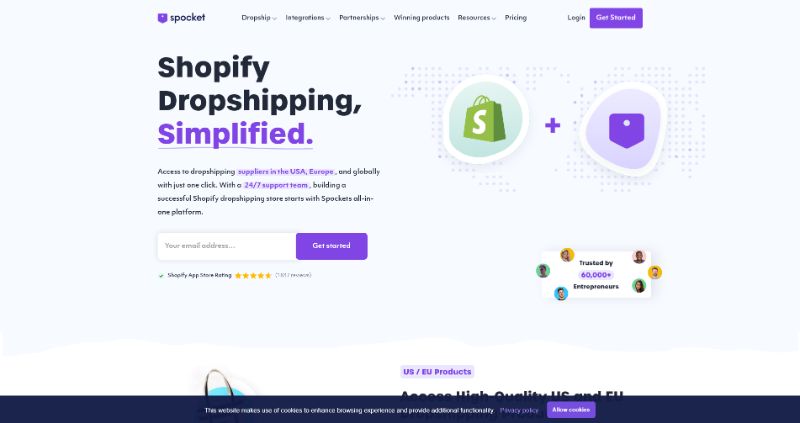 Spocket (Get a Free Account) is one of the best all-inclusive dropshipping services, and best of all their suppliers have warehouses in the US and EU. That makes Spocket a much better option than using AliExpress and Oberlo since local suppliers will have faster shipping times, so your customers won't have to wait for their products to arrive on their doorstep from halfway around the world.