If you're looking for the best Squarespace template for a design portfolio then you've come to the right place. On this page, you'll find a list of the best Squarespace templates for a portfolio that will let you quickly create a professional website using any one of these fully customizable portfolio website templates.
Best Squarespace Template for Design Portfolio
Flatiron Template Squarespace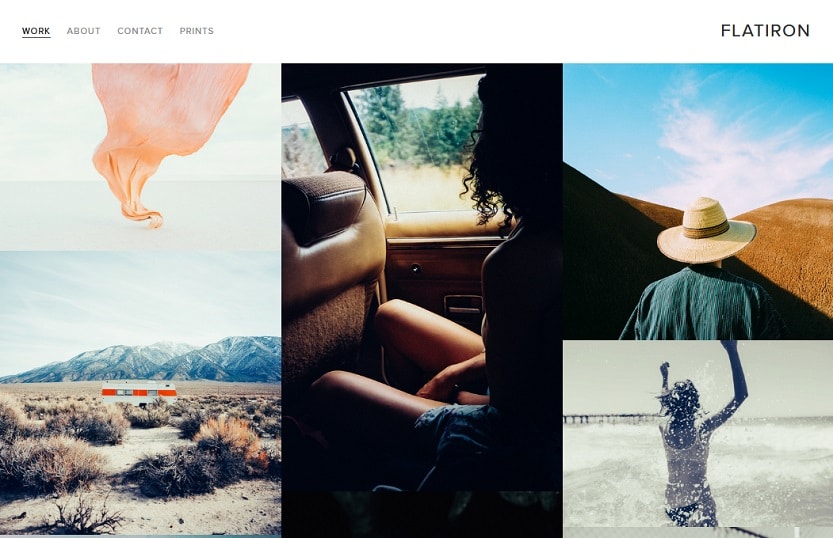 The Flatiron Squarespace Template is the best Squarespace template for a portfolio website. This template makes great use of a staggered grid layout that will allow you to display an endless feed of designs on your homepage. The images in the grid then link to a custom showcase page for displaying more photos and illustrations along with supporting background text describing each design in more detail.
In addition, the Flatiron template will also allow you to sell your designs online since it supports a fully functional eCommerce store when you sign up for a Squarespace Business Plan (Learn More).
York Template Squarespace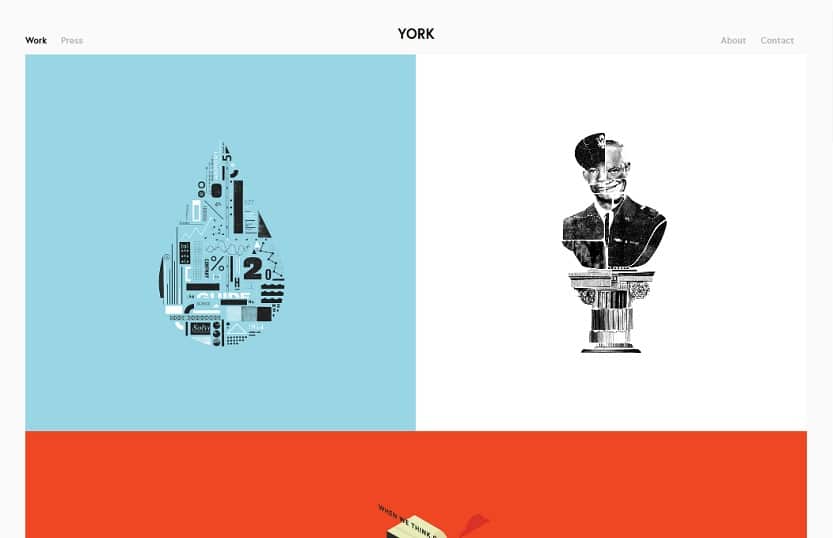 The York Squarespace Template is one of the best portfolio Squarespace templates for illustrators. This template has a refined layout that will serve as a great showcase for all of your designs. Each one of your illustrations will get it's own page with images and text that tastefully transition upwards as a visitor scrolls through your work. The York template also includes a full set of custom layouts for an About Page, Press Page, and a Contact Form.
Novo Template Squarespace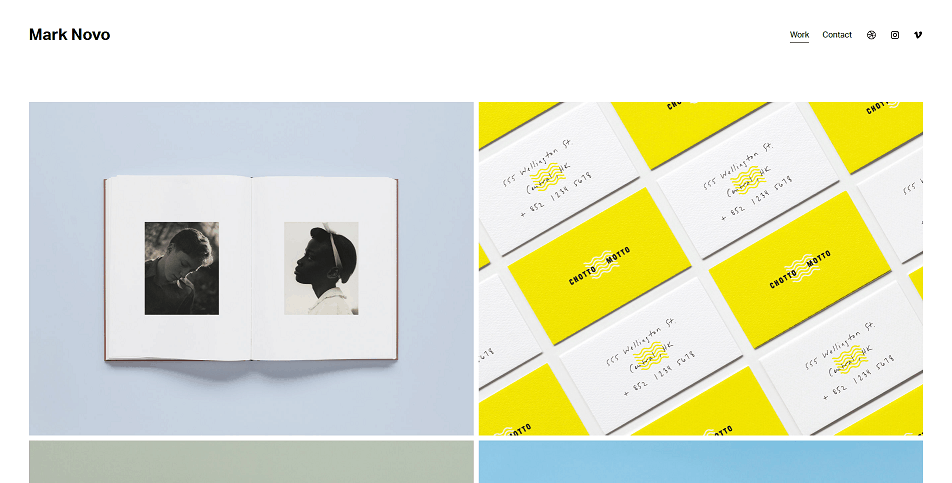 The Novo Squarespace Template is an excellent Squarespace portfolio template for photographers. This grid style template makes it easy to create a well-organized portfolio website with beautifully designed pages for displaying each photoshoot. The showcase pages are also quite striking with a full-screen high-resolution hero image that's followed by an area for text and more images supporting each piece of work. The Novo template also has built-in social sharing support for Dribble, Vimeo, and Instagram.
MATSUYA Template Squarespace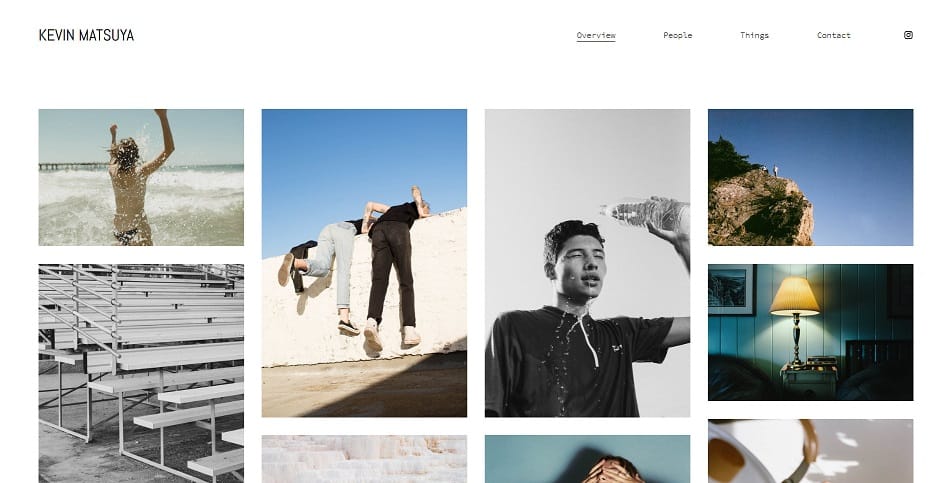 The Matsuya Squarespace Template is one of the best Squarespace templates for a portfolio website. This template features a fast-loading collage-style grid layout that supports infinite scrolling. Then when a visitor clicks on any one of the images in this template it opens up an image slider, which makes it easy for people on Smartphones to swipe through all of your designs.
The Matsuya Template also integrates with social sharing platforms like Instagram, and it also has a simple contact page layout if you want to field inquiries about your designs.
Wexly Template Squarespace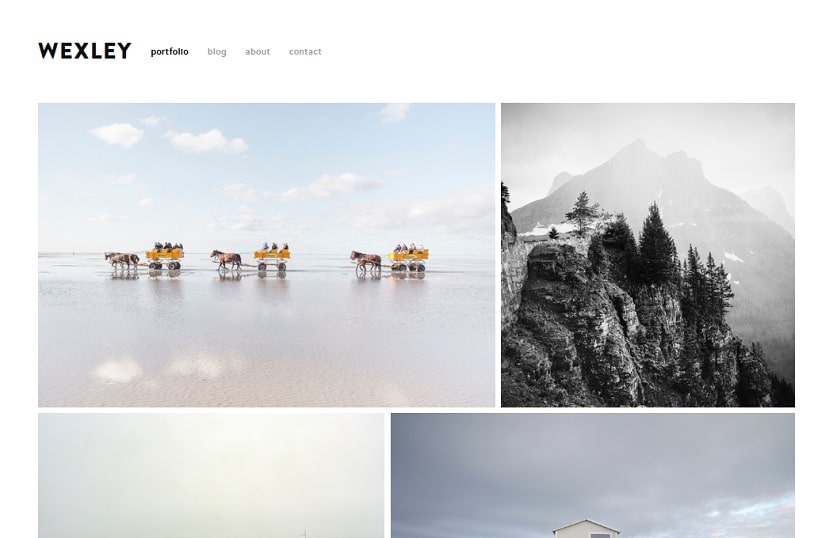 The Wexly Squarespace Template is one of the best Squarespace templates for a photographer that wants to showcase their work online. The main homepage is segmented into a two-column staggered grid that links to an integrated image carousel. In addition, the Wexly Template also has a custom blog layout that can display multiple featured images, and it also serves as a place where you can post written content to support your visual work.
Wells Template Squarespace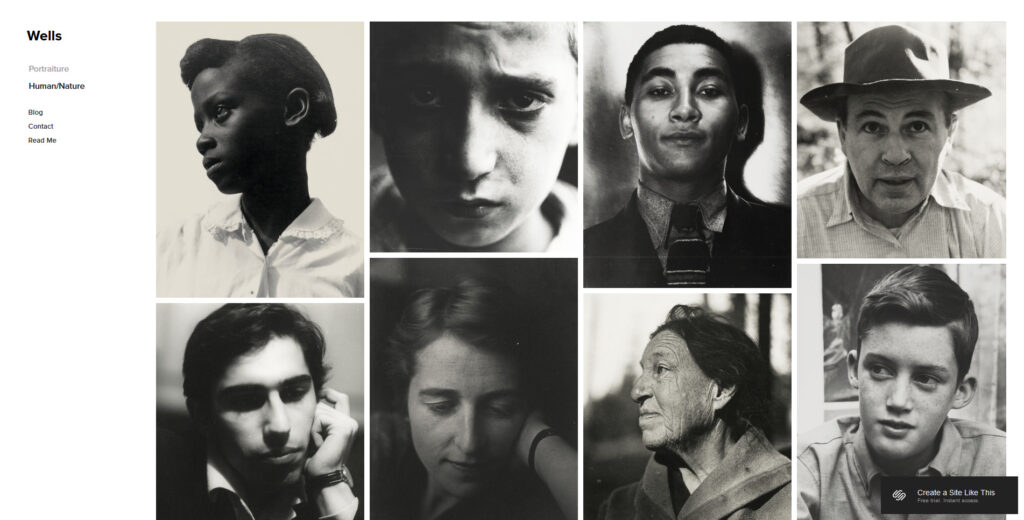 The Wells Squarespace Template is one of the most popular portfolio website templates. This template is a great choice for photographers that are looking for a professional website template with a tasteful grid-style layout and a side navigation bar.
Best of all each one of the photos in the image grid links to a showcase page that has a built-in mobile friendly image carousel. In addition, the Wells template supports custom image categories, and it also has a specially designed blog with a two-column newspaper-style layout.
Quincy Template Squarespace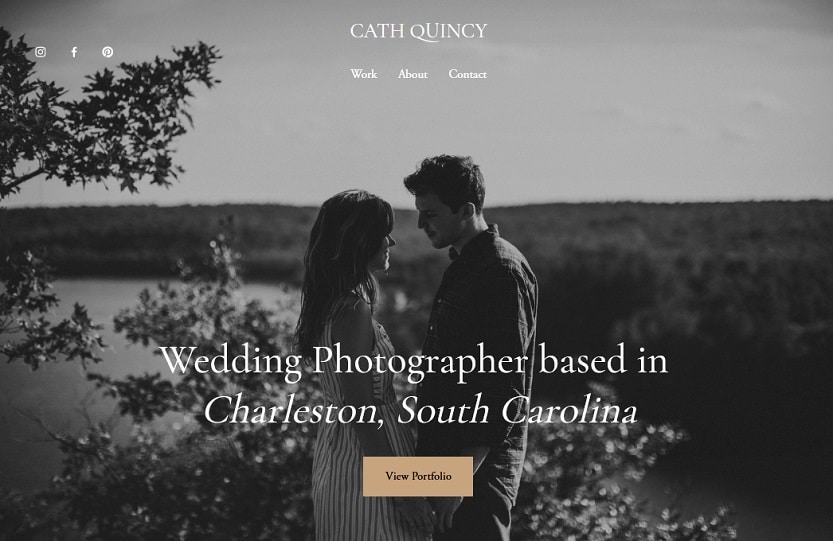 The Quincy Squarespace Template is one of the best Squarespace templates for wedding photographers. This template has sections for displaying a custom-curated selection of photographs along with a contact page for booking new clients. The portfolio pages have a clean design that's very easy to navigate, so visitors can quickly click through a sample of your work so they can get a good feel for your artistic style.
Foster Template Squarespace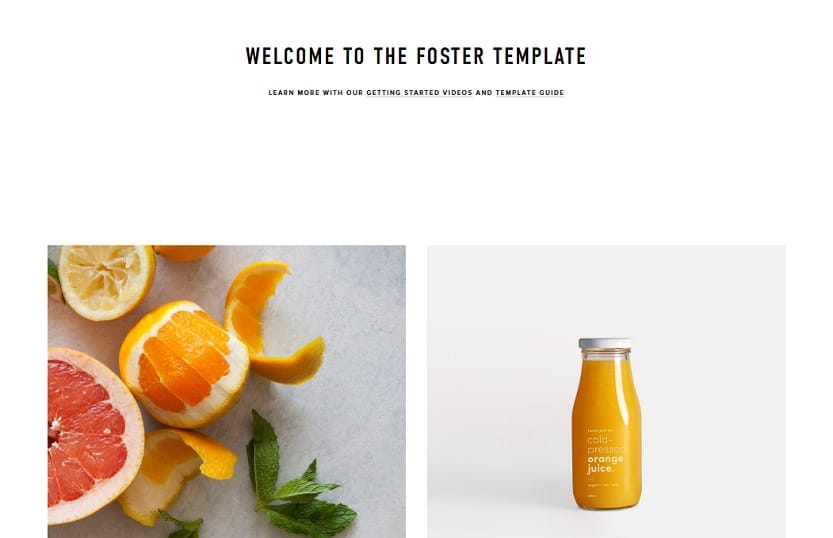 The Foster Squarespace Template is a new Squarespace template for artists that also want to sell their work online. This Squarespace template has pre-made custom layouts for an About Page, Showcase Pages, and Product Pages. It also includes a blog along with social media integrations with Facebook, Twitter, Tumbler, Pinterest, and Instagram.
Greenwich Template Squarespace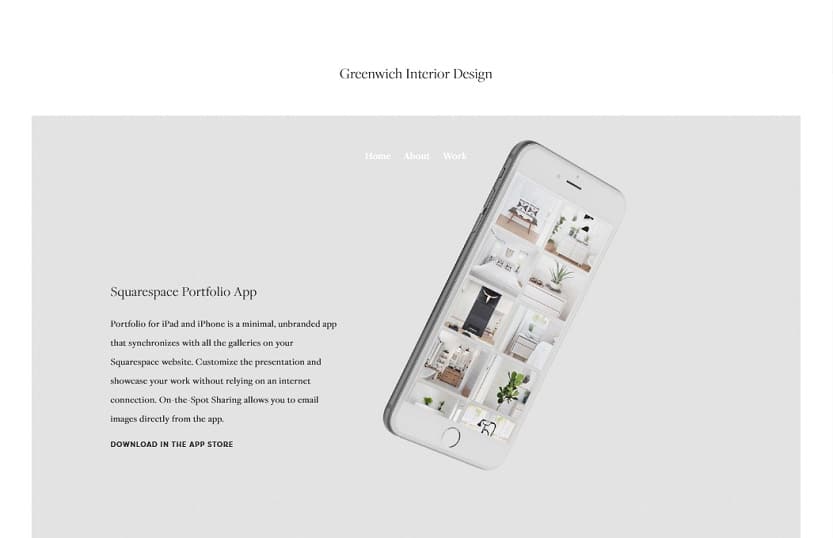 The Greenwich Squarespace Template is one of the best Squarespace templates for a physical product portfolio. This professional website template also incorporates modern web design features like parallax scrolling and responsive design.
The Greenwich Template has a showcase page with a nicely designed image grid layout. When a visitor clicks on any one of the images they are taken to a full-screen image carousel. This Squarespace website template is also compatible with the Squarespace Portfolio iPad and iPhone App, which synchronizes with your galleries, so you can let customers view your work even when you're mobile device isn't online.
Margot Template Squarespace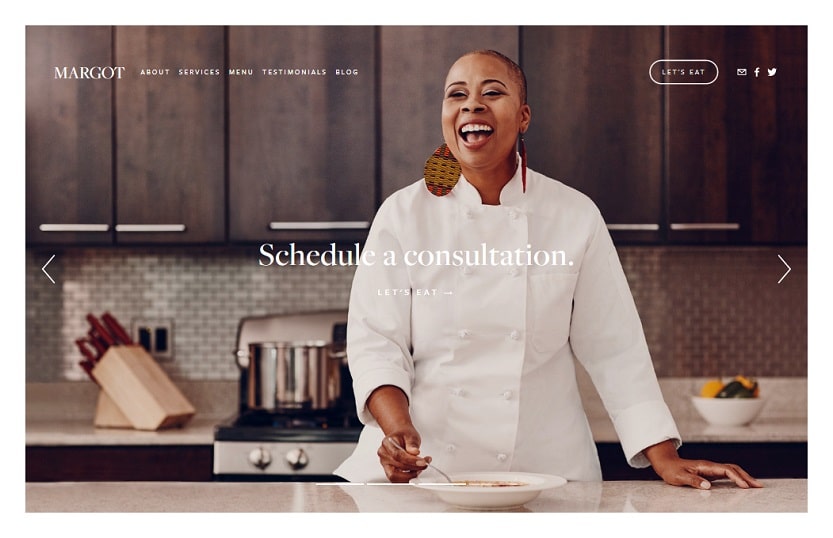 The Margot Squarespace Template is a great starting point for creating a personal brand or a portfolio website. This template has an About Page, Services Page, Showcase Page, Testimonials Page, and a full-featured blog. It also has a contact page where people can book your services or request more information about your work.
Brine Template Squarespace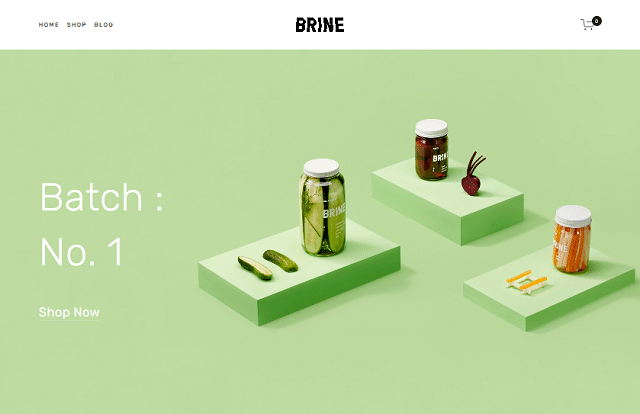 The Brine Squarespace template is one of the best Squarespace templates for creatives that want to exhibit and sell their designs online. The brine template is a new Squarespace template that has an easily customizable design that can be quickly converted into a beautiful design portfolio.
The Brine Squarespace Template also includes full support for all of the great features that you get with the Squarespace Business Plan, which makes it a top contender for being one of the best eCommerce templates on Squarespace.
Squaremuse Templates
Squaremuse is a collection of third-party Squarespace templates for creatives who are looking for custom-designed professional website templates. These 15+ premium Squarespace templates are compatible with Squarespace 7.1 and 7.0, and they offer full support for Custom Sliders, Image Carrousels, Contact Forms, Summary Blocks, and Newsletter Forms.
Squaremuse templates are a great choice for anyone who wants to create a beautiful design portfolio without having to customize a free Squarespace template. These templates do cost a little more money upfront, but they more than pay for themselves with the time and effort they save in the long run.