If you're looking to get into affiliate marketing or want to take your business to the next level, then this post is for you. In it, you'll find the best Wix template for affiliate marketing so you can create a website quickly and easily without having to worry about making one from scratch.
Best Wix Template for Affiliate Marketing
Money Savvy Wix Template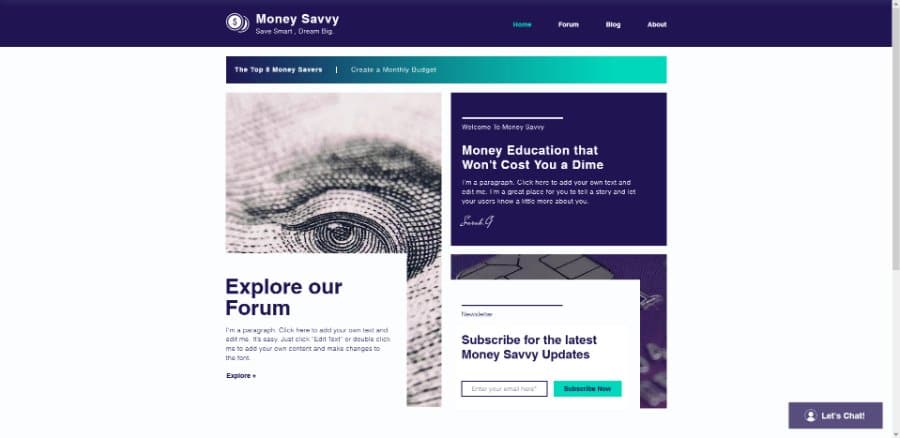 The Money Savvy Wix Template has been designed specifically with affiliate marketers in mind. Whether you want to share tips on how people can save money or make their own money work harder, this template provides all of the tools necessary to get started right away.
This template features fast-loading blog pages, and it's optimized for core web vitals. It also comes with social sharing buttons on every page and it also features custom E-mail subscription forms that will help you promote your business and grow your audience faster than ever before.
DIY Blog & Forum Wix Template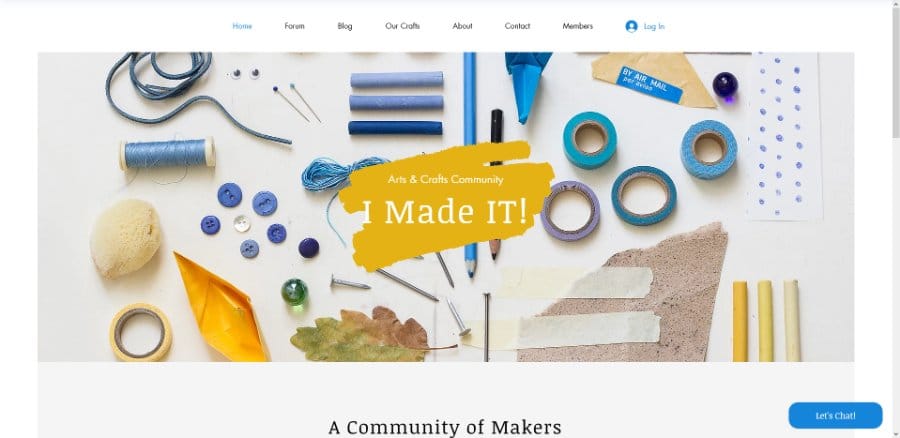 The DIY Blog & Forum Wix Template is an excellent website template for bloggers and marketers who are looking to create a blog or forum. With the well-designed pages, you can build your own membership site or even have a space where people can share their crafts with other members of your community. If you're looking to build a DIY blog or forum and are tired of the clunky templates out there, then this Wix template will work out great for you.
Going Places Wix Template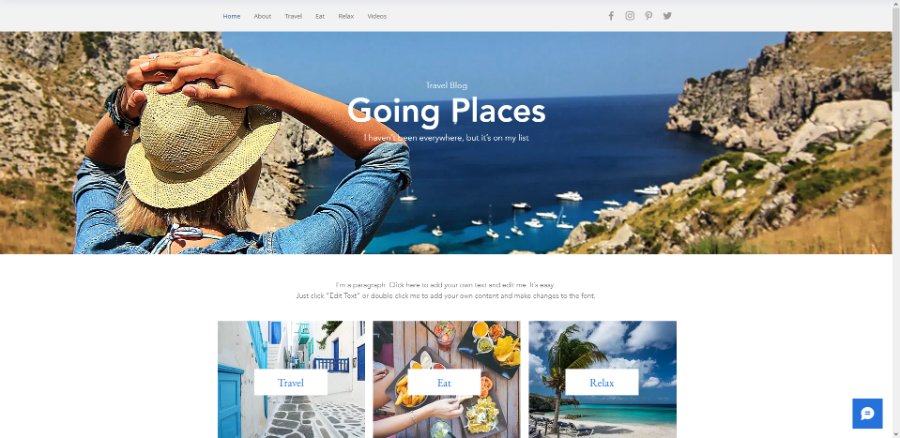 Going Places is the perfect Wix template for a travel blog. This design has an about page that allows you to tell visitors more about yourself and why they should follow your journey. And the Travel Journal section lets readers explore destinations through content from trips past or future, while the video widget supports posting of videos on social media sites like YouTube so your followers can keep up with all their favorite places as they go live.
Hobby Blog Wix Template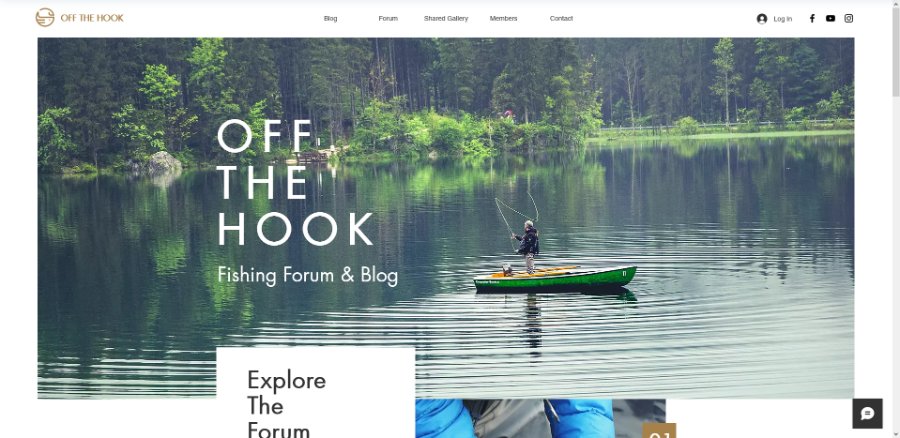 The Hobby Blog Wix Template is the perfect template for hobby-based affiliate sites. This template features a beautifully designed homepage, built-in forum, shared image gallery where registered members can upload their photos, and membership site support. It also includes social media integrations (Facebook, Instagram, and YouTube) as well as a comments section to help you engage with your readership more easily. If this sounds like what you are looking for in a blogging platform then be sure to check out the demo of this awesome Wix template.
BrainStorm Wix Template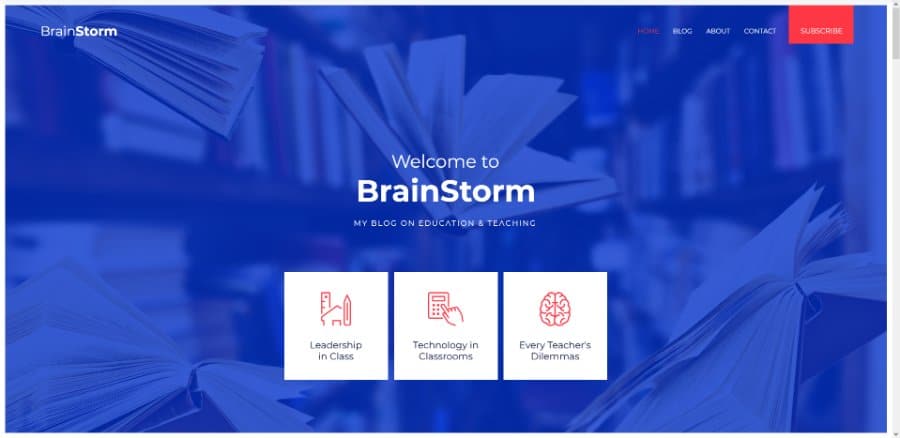 BrainStorm is a Wix template designed for affiliate marketers in the education and E-Learning niche. This template includes features such as a blog, a custom about page, site search support, an email subscription form, and more. It also has smooth scrolling animations that make browsing easier on mobile devices. The design of this template also provides you with memorable branding opportunities to help your customers remember who you are.
Personal Vlog Wix Template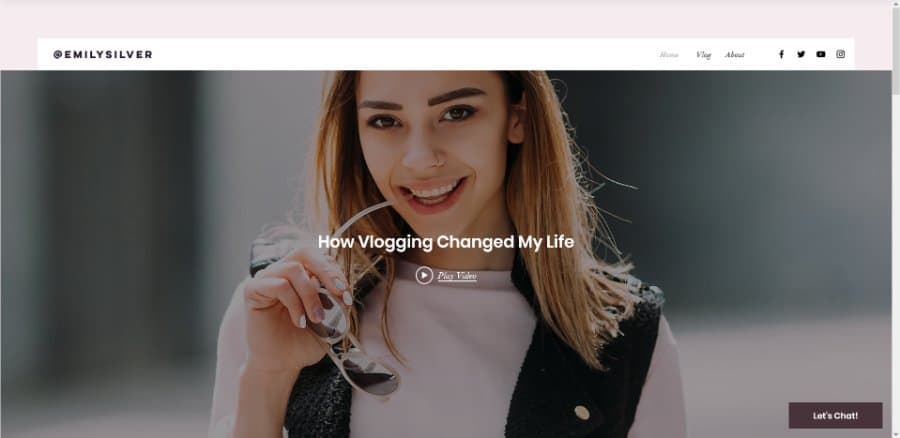 The Personal Vlog Wix Template is the best affiliate marketing template for a vlogger. You can use it for your personal channel or as an affiliate marketing tool if you want to promote products in your videos. This template also has built-in video support so that when someone watches one of your VLOGs on youtube they will be able to click over and watch the same thing on Wix if they like what they see. The best part about this template? Social media integration. This means that every time you post something new from YouTube, Twitter, Facebook, Pinterest, or Instagram – all those posts will automatically show up on your website too.
Lifestyle Blog Wix Template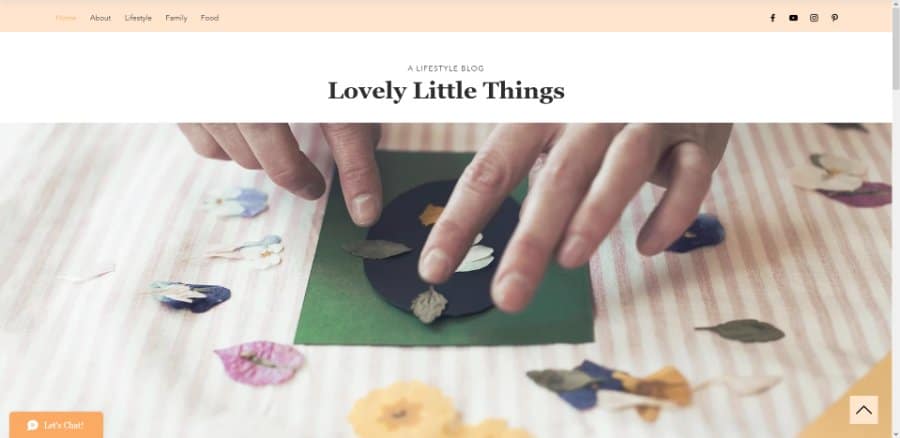 The Lifestyle Blog Wix Template has all of the features an aspiring blogger needs to succeed at creating their own personal brand. With clean layouts, fast page loading speeds, social media integration options Facebook, YouTube, Instagram, Pinterest share buttons, and more – it will take your creativity into overdrive. Whether you are promoting products yourself or through another website as an affiliate marketer; this template is perfect for any business that wants to reach out to a global audience.
Salt & Pepper Food Blog Wix Template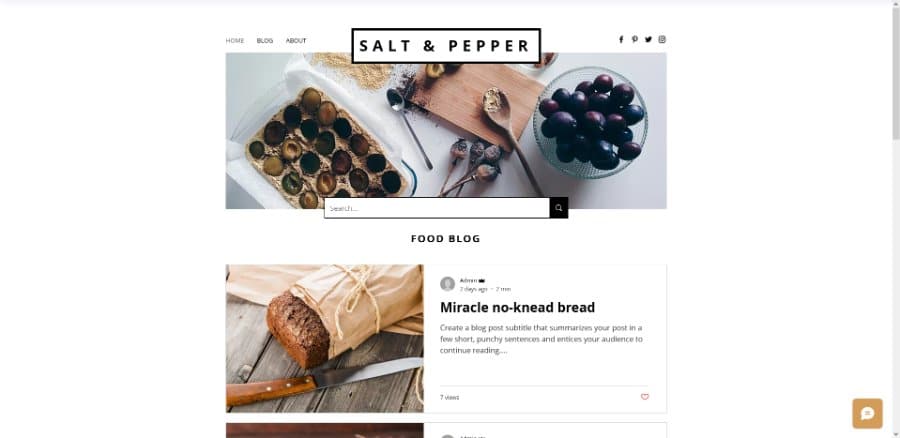 The Salt & Pepper Food Blog Wix Template is made specifically for food bloggers and features blog pages that allow you to share recipes on your site. You can also create a membership area where you can offer exclusive content like members-only blogs posts or videos. And the live chat feature in this template makes it easy for users to get in touch with you if they have any questions about a recipe or product. Finally, the prominent search box at the top of every page helps customers find what they need quickly so they don't leave without getting what they were looking for on your site.
Shades of Pink Beauty Blog Wix Template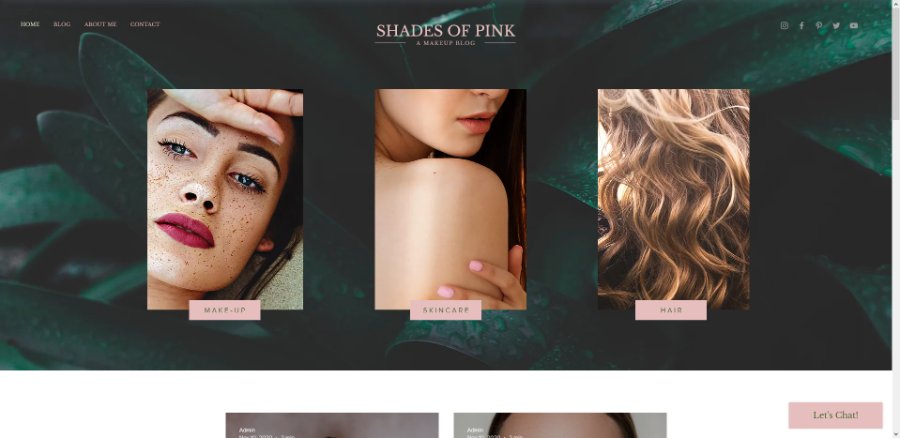 The Shades of Pink Beauty Blog Wix Template is the perfect template for beauty bloggers. It features a blog with a comments section, an about me page, an e-mail newsletter, and social media share buttons (Instagram, Facebook, Pinterest, Twitter). This template also has membership site support to help you monetize your website. You can use this in conjunction with affiliate marketing or you can offer services that are relevant to your audience's needs.
The Hours News Blog Wix Template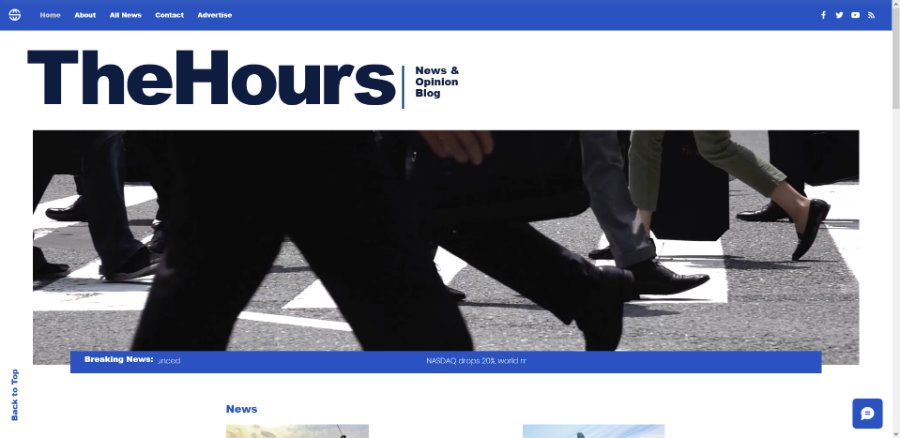 The Hours News Blog Wix Template includes advertising support baked in, social sharing features, and paid subscription options. If you are looking for a good way to generate revenue by monetizing your site's traffic through subscriptions or ads then this might be the best solution for you.
The Food Feed Wix Template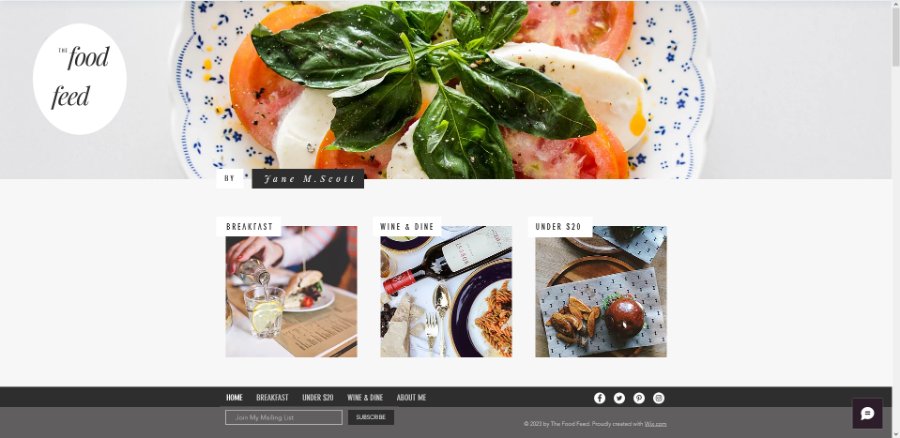 The Food Feed Wix Template is a great way to get your restaurant review site off the ground. With this template, you can share your favorite dishes and food deals, as well as coupon codes that are sure to make a customer happy. This template also works well if you want to work with affiliate programs that offer delivery services from local restaurants.
Fitness Blog Wix Template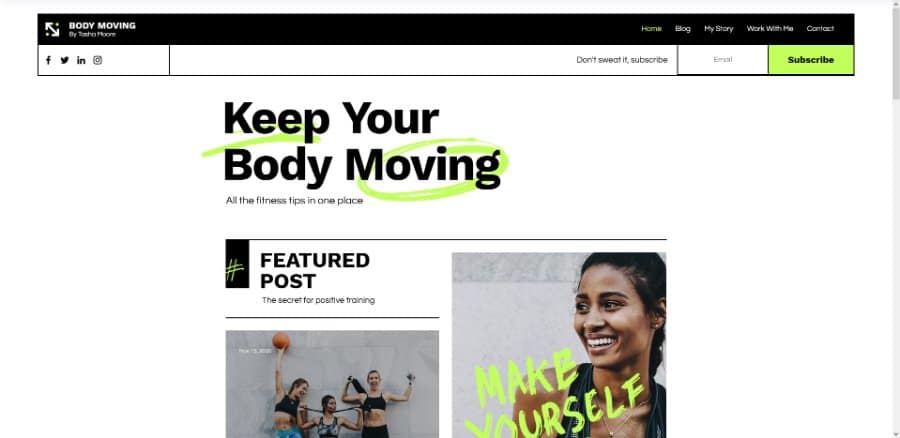 The Fitness Blog Wix Template is a great choice if you want to create an affiliate marketing website based on exercise and diet advice. With this template, you can share your story on how you overcame eating disorders or weight loss struggles in order to inspire others who may be struggling with their own battle against obesity. This template also lets you book consultations if someone wants help getting back into shape, or if they just want to learn more about what foods they should avoid while trying to get healthier and improve their life.
Fashion Blog Wix Template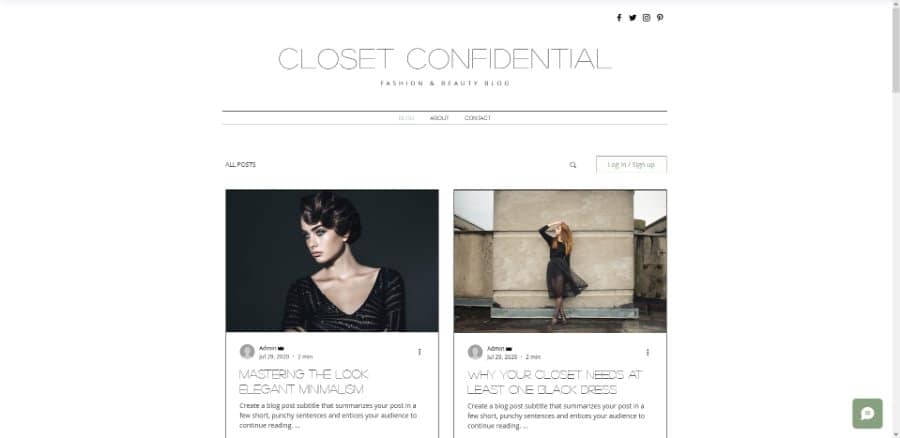 The Fashion Blog Wix Template is a great way for fashion bloggers to get started with their own blog and share the latest trends. With this Wix template, not only will your blog look great with its clean modern layout, but it also features an Instagram and Pinterest integration so you'll be able to share your content with all of your fans.
Advice Blog Wix Template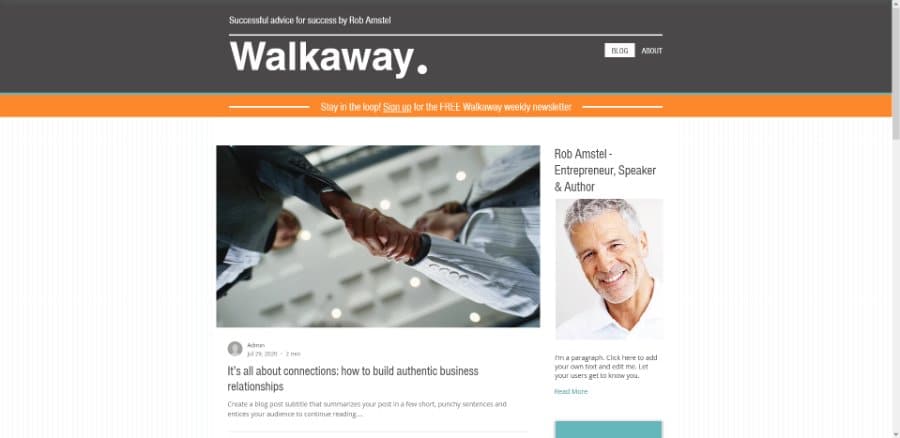 The Advice blog Wix Template is perfect for self-help bloggers who want to create content that inspires their readers. This template has everything you need in order to grab attention and get people interested in self-improvement. It's an excellent choice if you want to create content that is relevant and inspiring while making sure your readers are reaching their goals and making bold plans. Plus, this template features a call-to-action bar on every page, which will encourage your visitors to sign up for your newsletter.
Business Blog Wix Template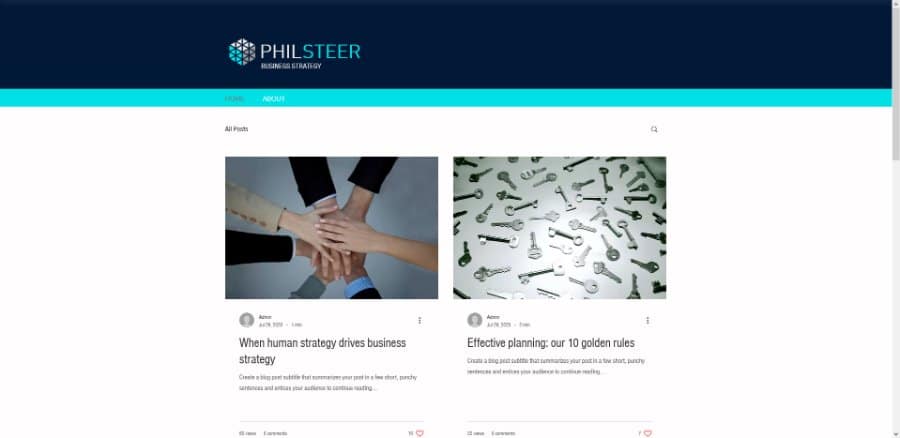 The Business Blog Wix Template is one of the best Wix templates for affiliate marketers that want to help people build their own business. This is a great template to use if you want to share advice and strategies on how to create your own brand, as well as link out to SaaS software products with high commissions.
Diet Blog Wix Template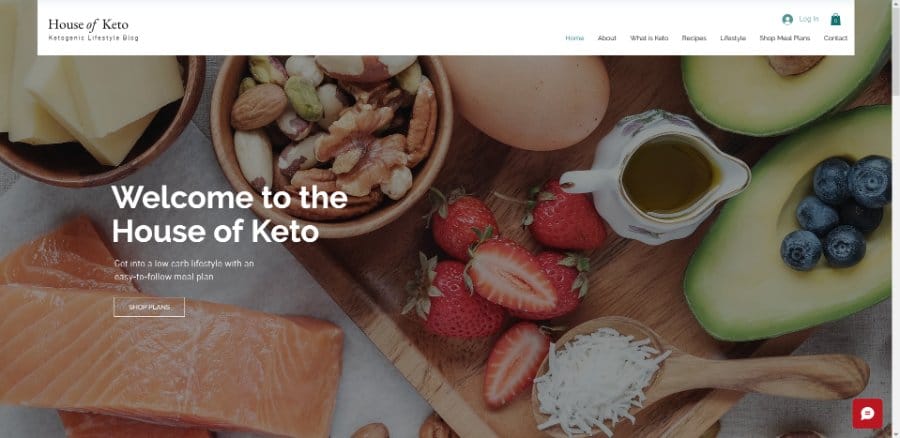 The Diet Blog Wix Template is a great way to create an informative website. When you promote weight loss, there are many different avenues that can be taken – such as teaching people about various diets and sharing recipes for healthy meals. There's also the opportunity to earn commissions by promoting affiliate programs from companies like Weight Watchers or Diet Direct on your site. With this Wix template, it should be easy to get started with building an online presence focused on health and wellness in no time at all.
Sandbox City Wix Template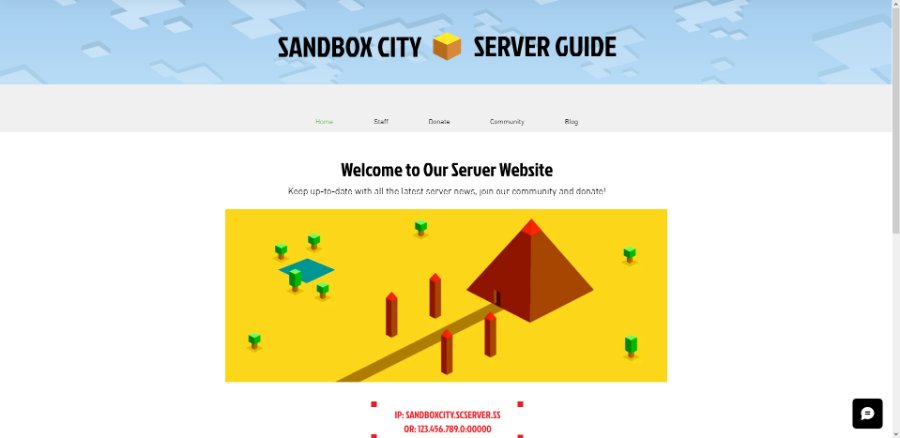 The Sandbox City Wix template is one of the best choices for affiliate marketing sites. It features custom pages to showcase your staff and build up your site's expertise, authority, and trust (EAT) in Google's eyes. You can also use its event calendar as a way to promote upcoming events or new products on launch day in order to drive return visits to your site.
Marketing Wix Template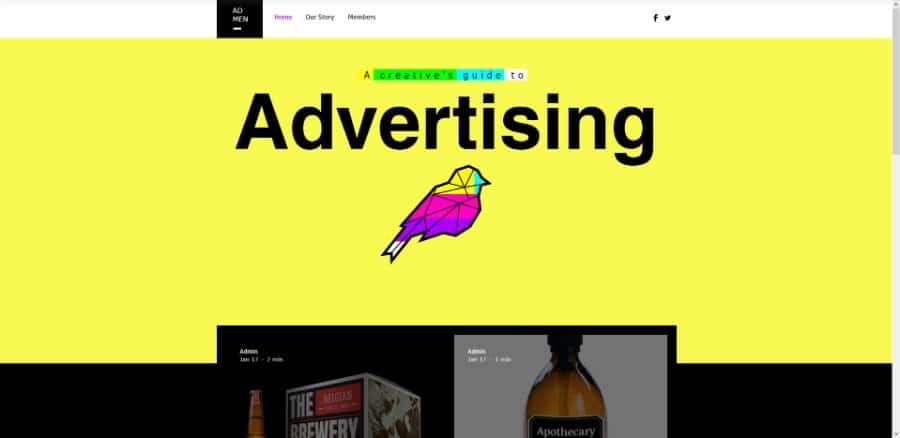 The Marketing Wix Template is perfect if you're looking for a Wix template that will help you share your affiliate marketing posts and product photos. This template features an Instagram-style grid layout which makes it perfect to use with social media channels where images are more prominent than text-based updates.
This Wix template is made for marketers of all types, and the image-based marketing features allow you to share photos of products, lifestyle blog posts, and Instagram-style images that will help you expand your brand and join new affiliate networks like ShareASale
ONMYSCREEN Review Wix Template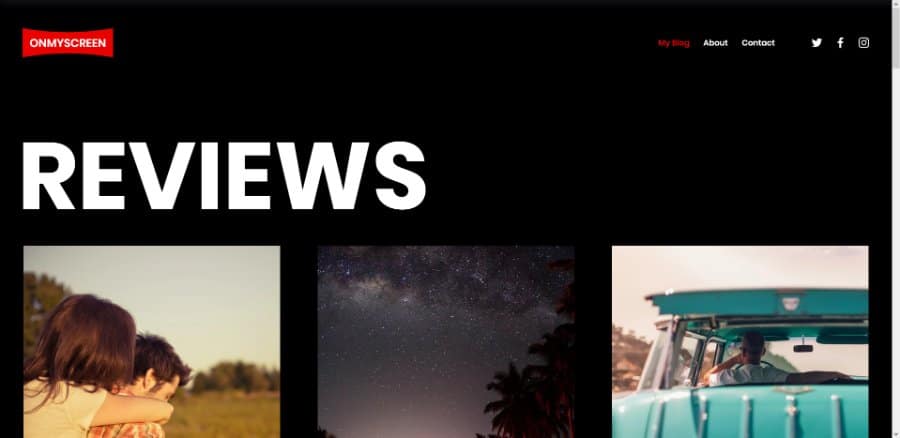 The ONMYSCREEN Review Wix Template is a great template for movie and media review sites. The homepage has an easy-to-navigate design with image slideshows as well as social sharing buttons which can help boost user engagement. It also features E-mail opt-in forms so you can get your subscribers to keep revisiting your site. If reviews of movies, video games, or other digital products interest you then this will be the perfect Wix template for a multimedia-focused affiliate marketing website.
Sucess Blog Wix Template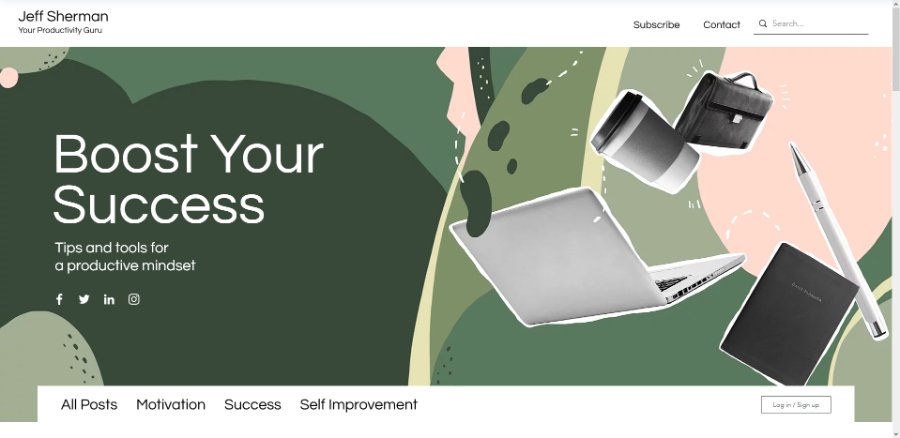 The Sucess Blog Wix Template is the perfect choice to build a loyal following online. It features an easy-to-navigate homepage, custom blog layout, and membership features built-in that include E-mail subscription forms as well as a clean minimalist design. This template can be used by marketers of all types. Give it a try today when you sign up for a 14-Day Wix Free Trial (Click Here)
Best Wix App for Affiliate Marketing
Rabbit SEO Wix App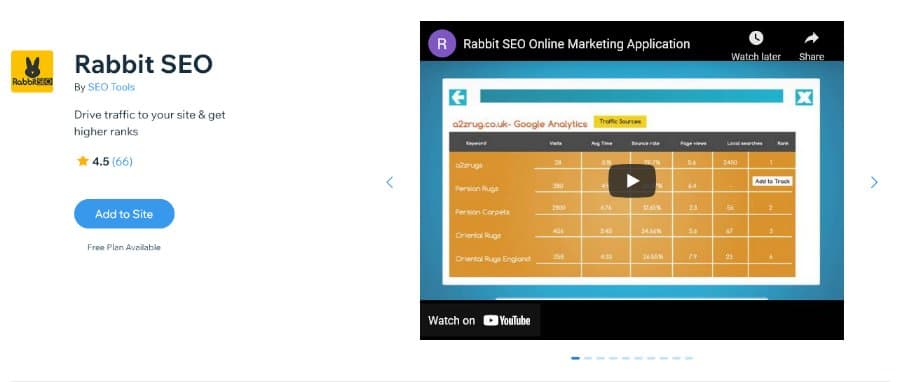 The Rabbit SEO Wix App (Learn More) is one of the best apps for affiliate marketing. This software tool will help you make your website discoverable on Google by adding meta titles and descriptions to every page so that search engines can index them properly.
Then the keyword research tool will show you which words are most likely to lead to conversions in your niche.
The Rabbit SEO Wix App allows you to find out what keywords are most popular with people searching for your products or services using Google, Bing & Yahoo, and all of the other Search Engines out there.
You'll also have access to information about visitor location, the number of visitors by country and city, bounce rate (how long someone stays on your page), time spent per page and pages visited per visit, etc…
All this information will help you improve the performance of your website in organic search results.
rankingCoach SEO Wix App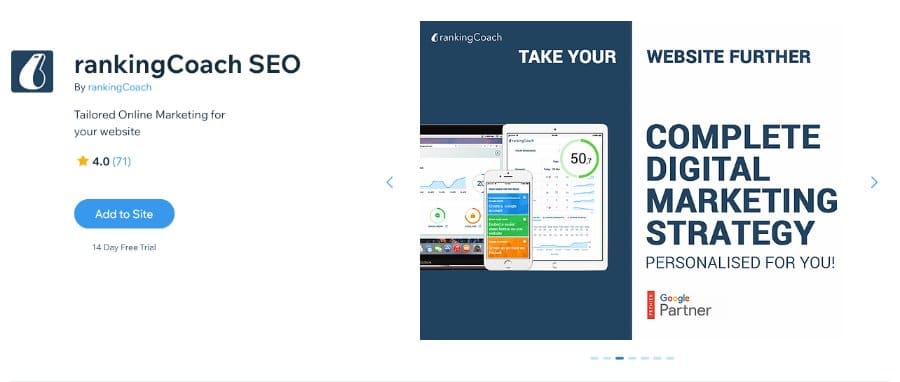 RankingCoach SEO (Learn More) will help you understand how search engines work and it provides clear instructions on what needs to be done on your site in order to reach your traffic goals.
This SEO app works as an interactive guide where you can learn about different aspects of search engine marketing and track your progress as you go along.
You'll also have access to detailed statistics about your competitors' SEO performance, so you'll always know what they are doing differently from you and why their content might be working better than yours.
Overall, with this app, you'll be able to get the most out of their websites by providing them with actionable tips, strategies, tools & resources based on proven results.
Compare Ninja Wix App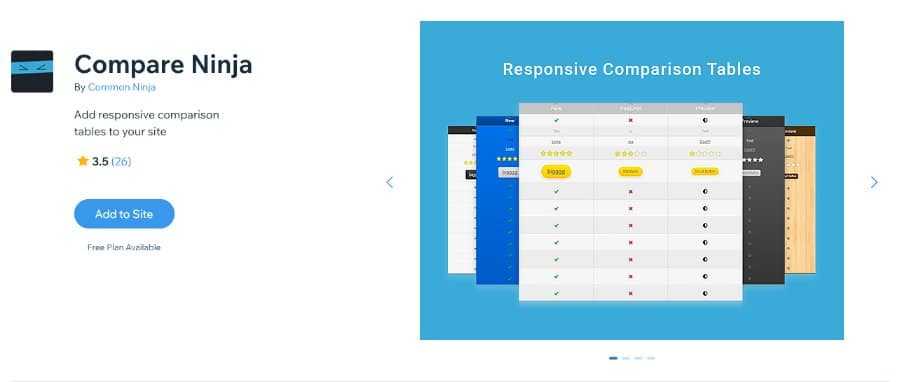 Compare Ninja (Learn More) makes it easy for anyone to create an amazing product comparison table in minutes. This app converts CSV files into beautiful responsive tables that look great on any device, including mobile phones. You can also edit your table as much as you want and this app will keep track of all changes automatically. Compare Ninja even gives you access to premium features like search, sort, and pagination so that your users can easily find what they're looking for on your site.
Price Table Wix App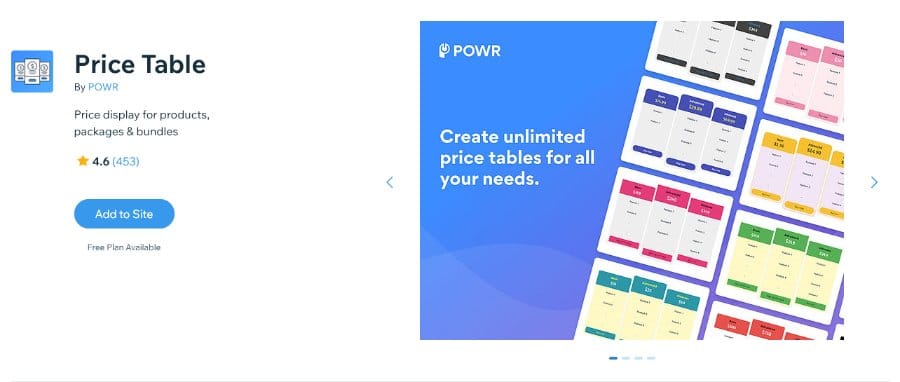 Price Table (Learn More) makes it easy for customers to quickly compare products or services at a glance. With this Wix App, people can easily see the differences between each item in an organized way without having to spend time reading through all of the details. This helps your visitors make smarter decisions faster, which in turn will improve your affiliate commissions due to higher conversion rates.
Table Master Wix App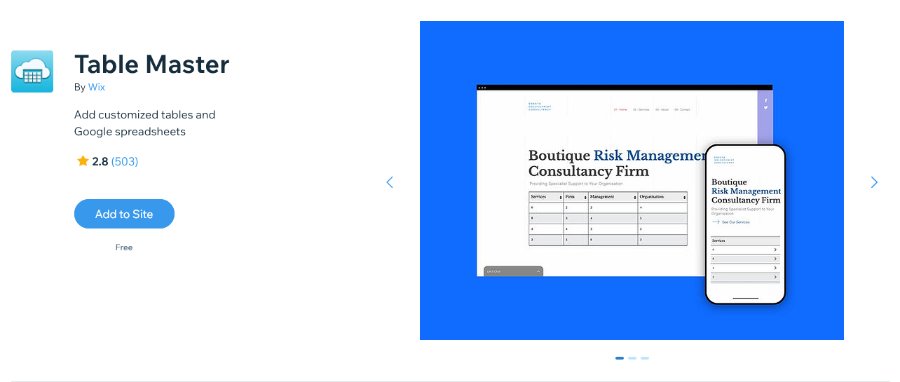 With the Table Master App (Learn More), you can create beautiful content layouts that match the look and feel of your brand instantly with just a few clicks of the mouse.
The app allows you to insert any Google spreadsheet document into your website as an interactive table without having to write any code yourself.
You can also manually add data from Excel files or copy them directly from other sources into the application's interface, where it will be converted into a table automatically.
When using this tool you'll never again have problems updating website content because everything is handled by live spreadsheets that are constantly synchronized with every change made online – no more manual updates.
This frees up time so they can focus on other important tasks like marketing or selling products online.
With Table Master, it's easy for anyone with basic knowledge of spreadsheets (or even no experience at all) to build powerful table content in just minutes.
Goaffpro Affiliate Marketing Wix App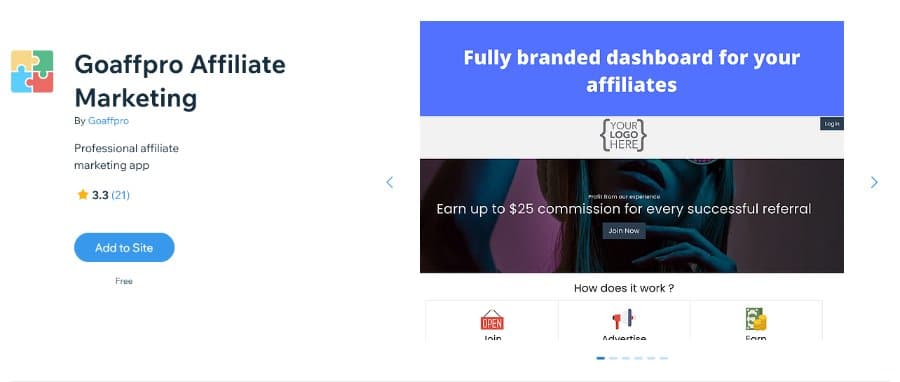 Goaffpro (Learn More) is an all-in-one solution that allows you to easily set up an affiliate program for your store. By using goaffpro's custom branded portal, customers will signup as affiliates and promote your products on their social media channels or blogs in exchange for a commission from every sale they make through their referral link.
Simple Affiliate Wix App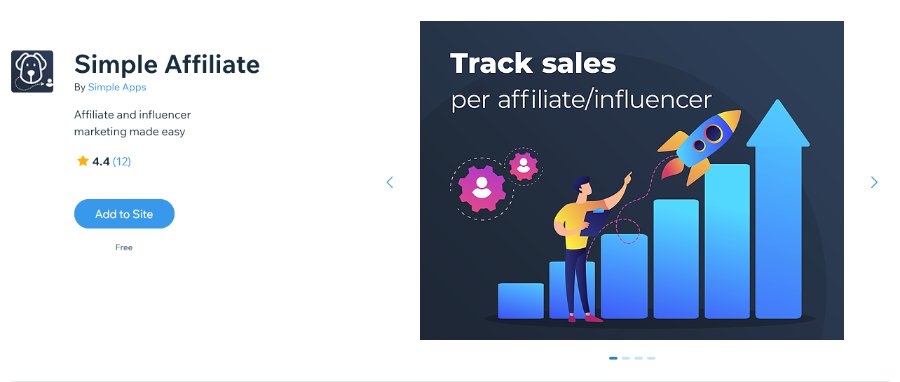 Simple Affiliate (Learn More) makes affiliate management easier than ever before. With this app, your affiliates will create their own account on your site using their social media accounts (Facebook, Twitter, or Instagram).
Once they are in the system they can start promoting your products right away without any need for them to have an additional login.
And through the analytics dashboard, you will be able to see which products sold best per affiliate/influencer so that you know who deserves a bigger cut of the pie.
This app also allows you to set custom commission rates based on how much profit was made from each product sale.
This means that if one of your influencers has more followers than another but sells fewer items then she'll still get paid at the same rate as someone with fewer followers but more sales.
Instagram Pro Wix App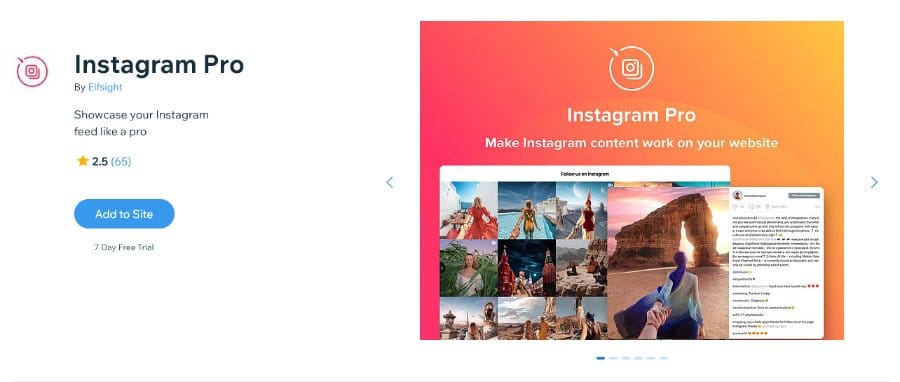 Instagram Feed Pro (Learn More) is the perfect solution for anyone who wants to show off their Instagram content in a professional way.
Wix is one of the best choices for creating a website, but its Instagram feed app doesn't offer enough flexibility.
For example, you can only show pictures from one account at a time and there's no option to display multiple hashtags in your gallery. This limits your ability to engage with followers on Instagram and grow your audience.
This Wix App helps you solve these problems by giving you more freedom when it comes to displaying images from different accounts or using specific hashtags as sources. This makes it easier than ever before to create an engaging Instagram gallery that will help build traffic and drive sales.
With this app, your audience will be able to see all of your photos from multiple accounts and locations in one easy-to-read feed. And you can use hashtags and usernames as sources, so you'll never miss out on an opportunity to connect with new followers.
This Wix App also allows you to add popup details about each photo which makes it more likely that your visitors will engage with your images.
Conclusion
We've shared some of the best Wix templates for affiliate marketing, but if you don't see anything that meets your needs here, we encourage you to sign up for a 14-day Wix Free Trial (Click Here) and explore what other themes they have to offer. Once you find one that you like, every Wix theme can be customized further by changing colors, fonts, page layouts, etc to suit your style and match the look and feel of your brand.