If you're an artist, freelancer, or entrepreneur looking for a new website design to showcase your work and services, Wix templates are the perfect solution. This post will introduce you to some of the best Wix templates for portfolios that can be customized to suit any artist's or business's needs.
You may also want to check out our list of the best Squarespace themes for design portfolios if you haven't decided on whether you want to go with Wix or Squarespace.
Best Wix Templates for Portfolios
Commercial Photographer Wix Template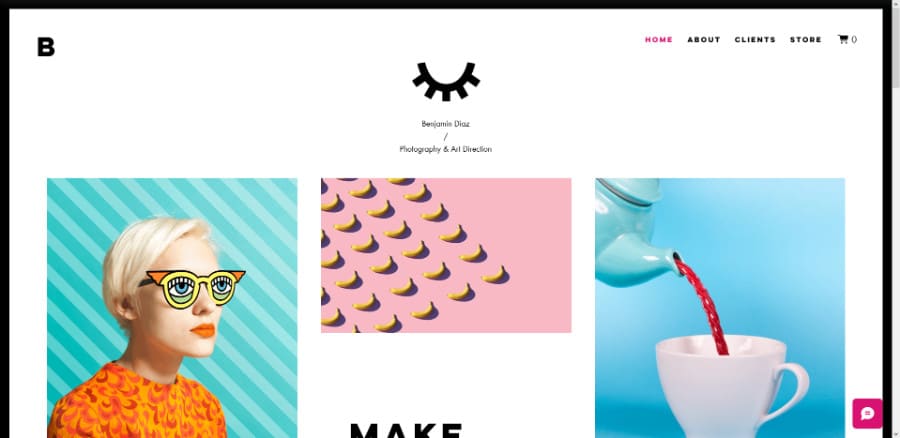 The Commercial Photographer Wix Template is super easy to use, and it has an eCommerce store built right in so you can sell your photos or other products directly from the site. The grid-based design of this template makes this site perfect for showing off your photography skills, and it also features custom animations that are sure to catch your visitor's eye when they scroll through your image galleries.
Click Here To Get Started Now with a 14-Day Wix Free Trial
Illustrator Wix Template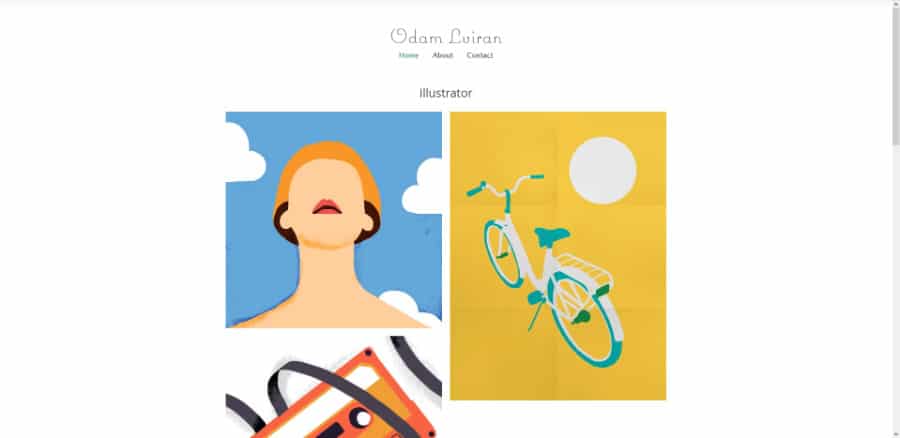 The Illustrator Wix Template has been carefully crafted by professional designers so that it perfectly showcases your work no matter what type of project you're working on. The mobile-friendly layout looks great across all devices, including phones, tablets, and desktop computers, while the custom image zoom animations compel visitors to explore and share your work on social media sites like Twitter, Pinterest, and Instagram.
Acting Resume Wix Template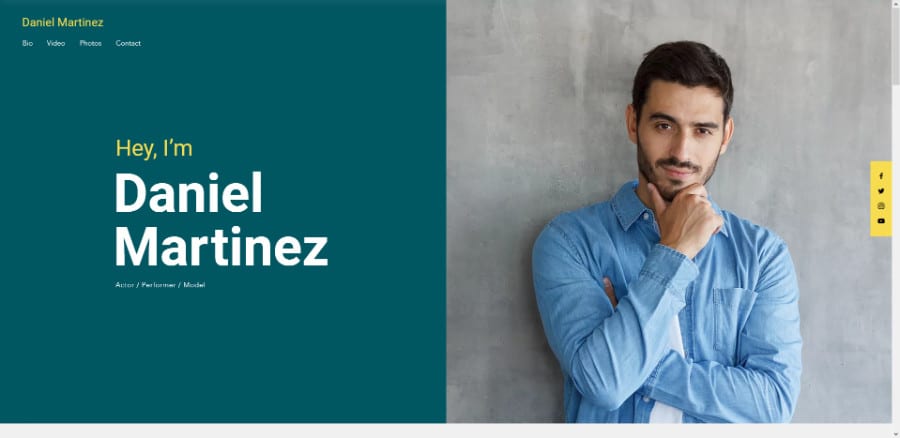 The Acting Resume Wix Template is perfect for showcasing your headshots, demo reels, contact information, and social media links all in one place. And this template takes advantage of all of the new features on Wix like video support, parallax scrolling, and social sharing buttons so your site will stay fresh and professional looking year after year!
Graphic Designer Wix Template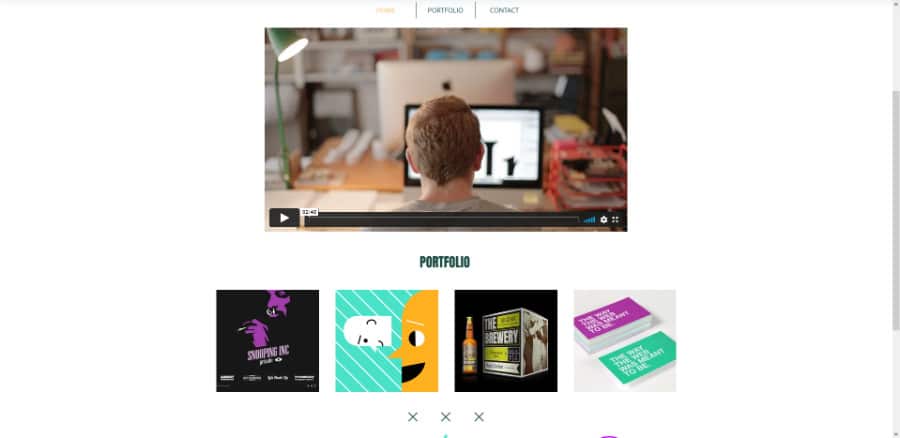 The Graphic Designer Wix Template was built specifically for graphic design studios who want their clients to be able to quickly browse through their portfolio without getting lost in all those pages on social media sites like Instagram, Twitter, Facebook, etc… Plus, Your visitors can click any thumbnail image inside each page where there are more images, videos, and descriptions about what exactly went into each piece of work shown on the site – which makes it easier for potential clients to decide if they want to contract out your firm or agency for future work.
Artist Wix Template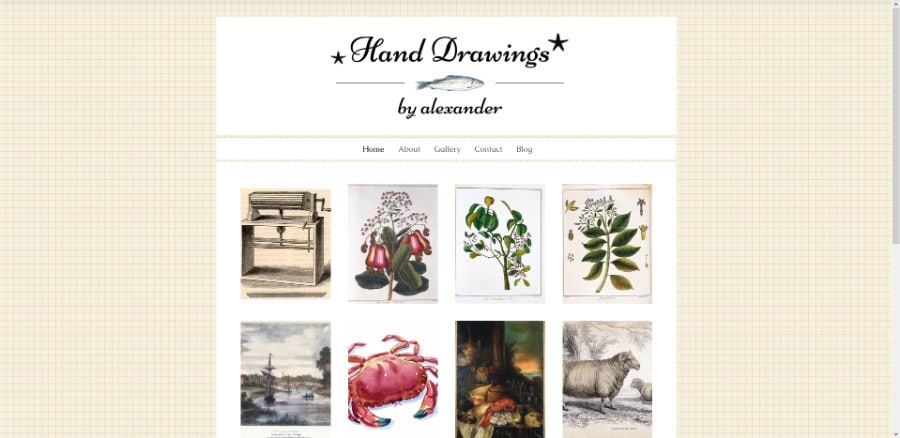 If you're an artist that's looking to sell your paintings, prints, and handmade goods online, this Wix template is perfect for you. It features a rustic design and grid-style layout that will showcase your artwork beautifully. You can also create a gallery of all the pieces in your collection with just a few clicks. Plus, it has blog support so you can share updates about what inspires you or what's going on in your studio with your customers and social media followers.
Copywriter Wix Template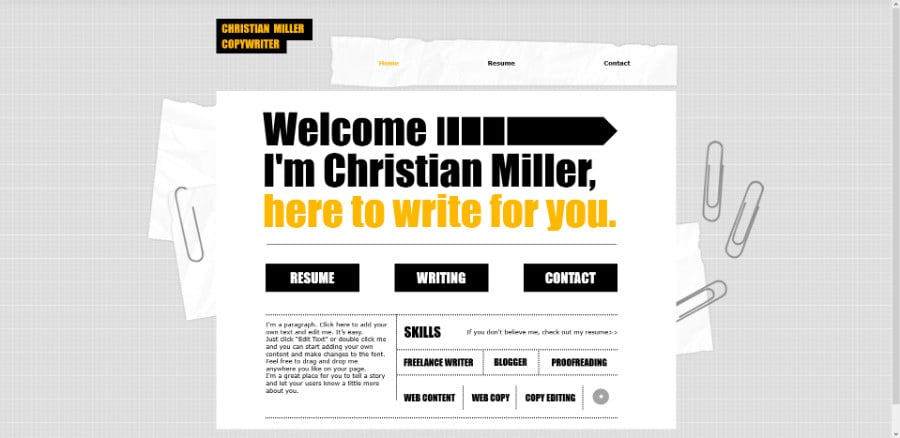 The Copywriter Wix Template is great if you want something more than just text on a boring webpage – since it also lets you include images and videos so potential customers can get an idea of what they would be getting from working with you. You can even add testimonials from past clients! And the best part about this template is how unique it looks, and it's sure to make a great first impression on visitors perusing your work.
Graphic Designer Grid Wix Template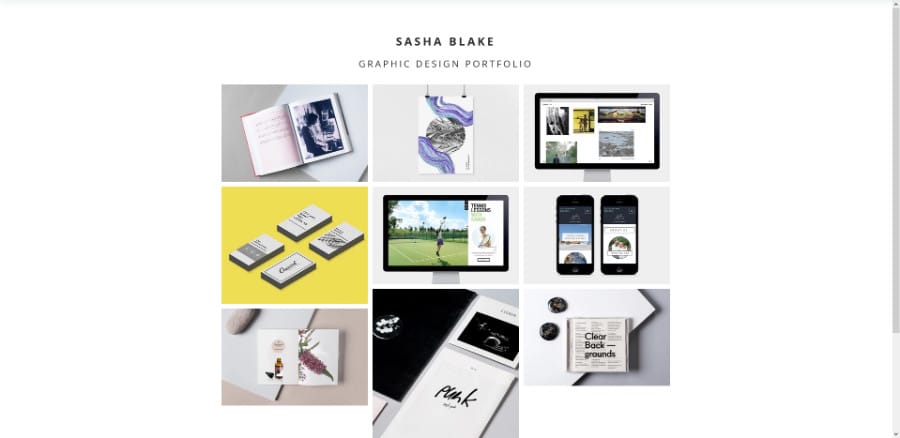 The Graphic Designer Grid Wix Template is perfect for graphic artists that want to quickly showcase their work. Its simple grid layout makes it easy to display your portfolio and the built-in booking system makes it simple to schedule new client work. Plus, this template has blog support so you can share updates and use content marketing to drive more awareness about the products and services you offer.
Food Stylist Wix Template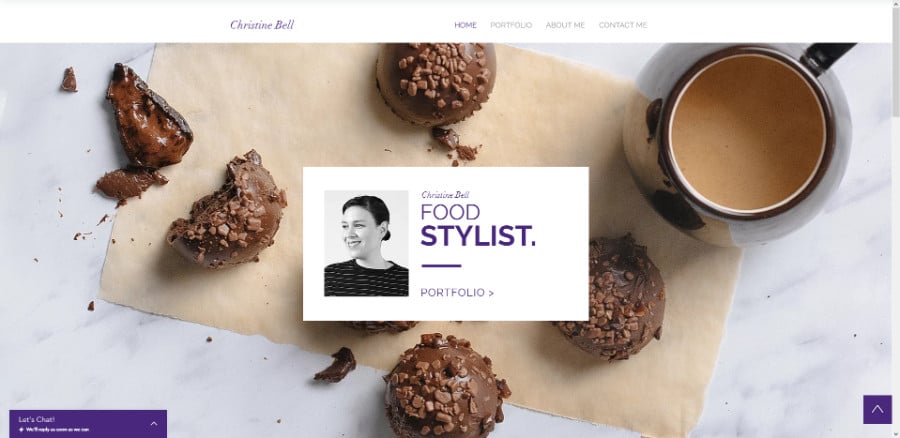 The Food Stylist Wix Template was made for chefs, food stylists, nutritionists, or anyone in the food industry – and it's beautiful, easy-to-use, and highly customizable! The clean design of this template helps you showcase your skills as a professional caterer or food stylist so clients will hire you with their next event. This template also features a beautiful staggered grid layout along with parallax scrolling that will keep your visitors engaged on every page they view. Plus the built-in live chat support feature means you can directly connect with potential clients if they have any questions about anything that piqued their interest while browsing your website.
Interior Designer Wix Template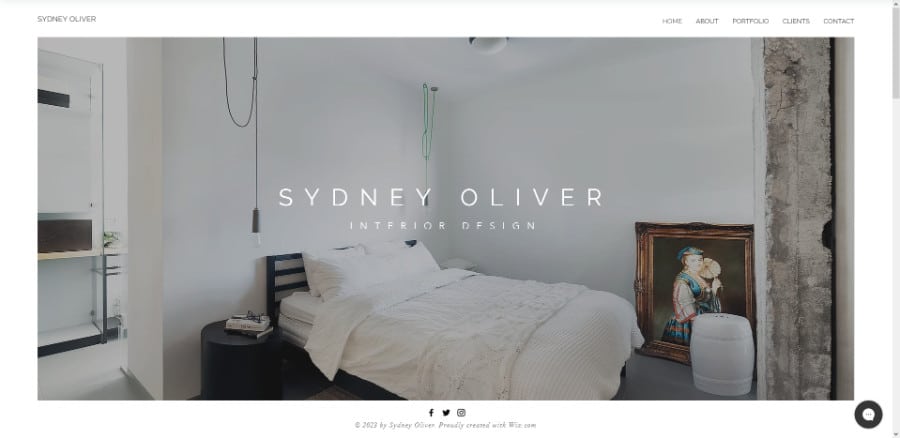 This Classic Wix Template was designed specifically with interior designers in mind. With a single-page design and parallax scrolling, this website is easy to navigate and showcases your past projects beautifully. It also includes a client testimonial section so potential clients can see what others have said about you before they hire you for new work.
Industrial Design Wix Template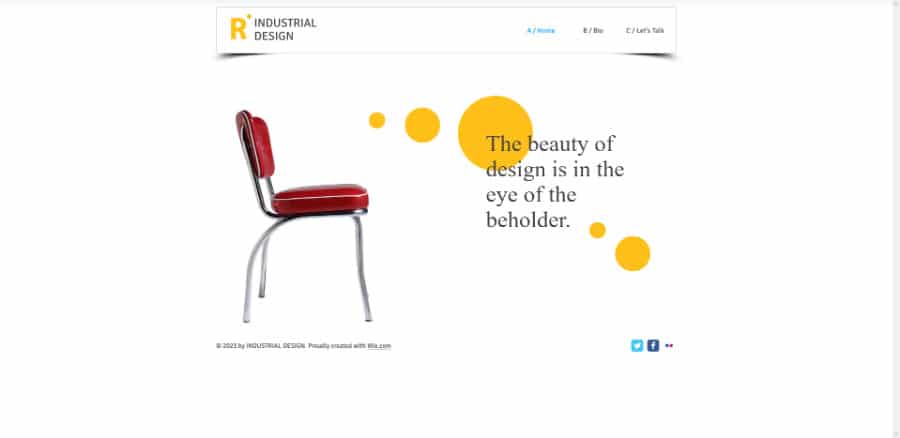 The Industrial Design Wix Template has a clean understated design and a unique header with a 3D effect. The product showcase counsel is great for showcasing your work and the biography page will help you tell your story to potential clients. There are also social media icons on every page in this template so visitors can share your product images on Twitter, Facebook, and Flickr.
Photographer Wix Template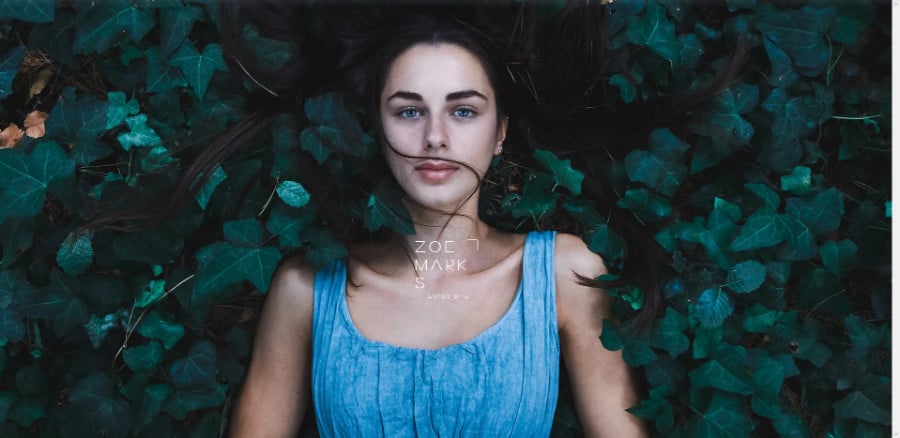 This Wix template was made specifically for photographers who want to create a stunning portfolio that stands out from the crowd. With this complete photography portfolio theme, you will be able to set up an amazing online presence in no time thanks to the easy-to-use drag & drop page builder, and it also has tons of other useful features like a built-in booking app for scheduling client work.
Makeup Artist Wix Template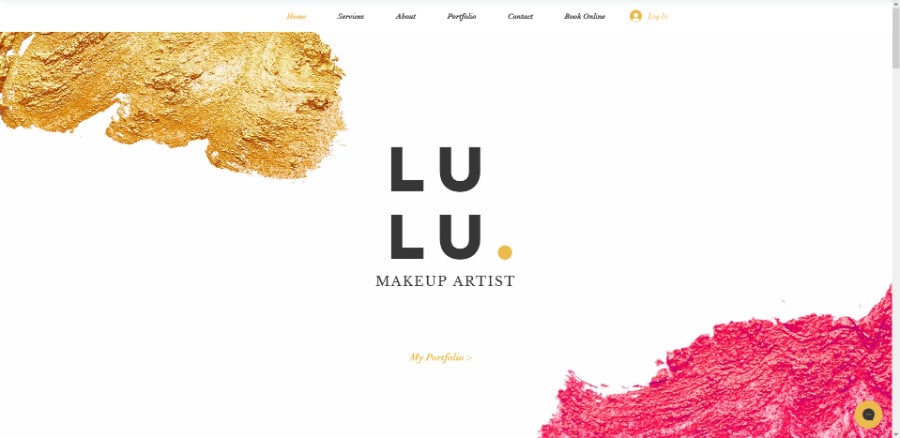 The Makeup Artist Wix Template was designed specifically with the needs of makeup artists in mind. You'll be able to showcase your portfolio on a grid-style layout, add photos and videos right from your Wix Dashboard, and even create a contact form so that people can reach out with questions about booking services right from your site! This template also includes live chat support so that you can answer client inquiries as they come in without having to worry about missing anything important or having too many E-Mail chains going at once.
Fashion Stylist Wix Template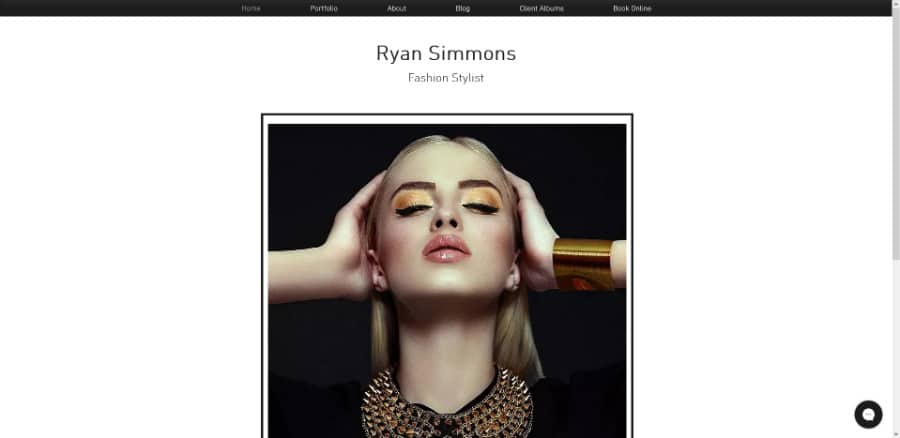 The Fashion Stylist Wix Template is made for stylists and fashion designers, but it can be used by anyone who wants an easy-to-setup, clean, and modern-looking portfolio page that's fully responsive for all devices (desktop computers, tablets, and smartphones). It also comes with many useful features including blog support if you want to write about your experience as a stylist or designer. Plus, it has built-in live chat if someone has any questions regarding booking sessions with you or contracting your services.
Artist Wix Template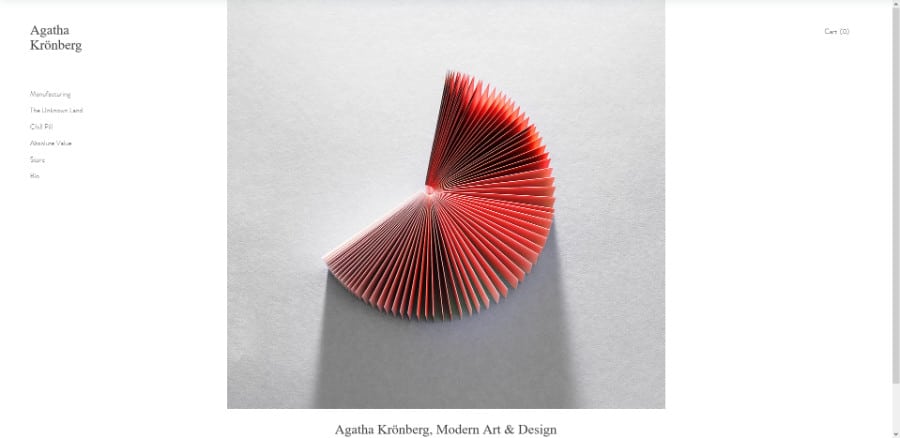 This Wix Template is perfect for modern artists. The sidebar navigation will allow visitors to easily find all of your art pieces without having to dig through menus or scroll endlessly down a page. And you can showcase your work using interactive blog posts with unique layouts and smooth scrolling animations. Plus, it also supports eCommerce features so you can sell your artwork online!
Interior Design Refined Wix Template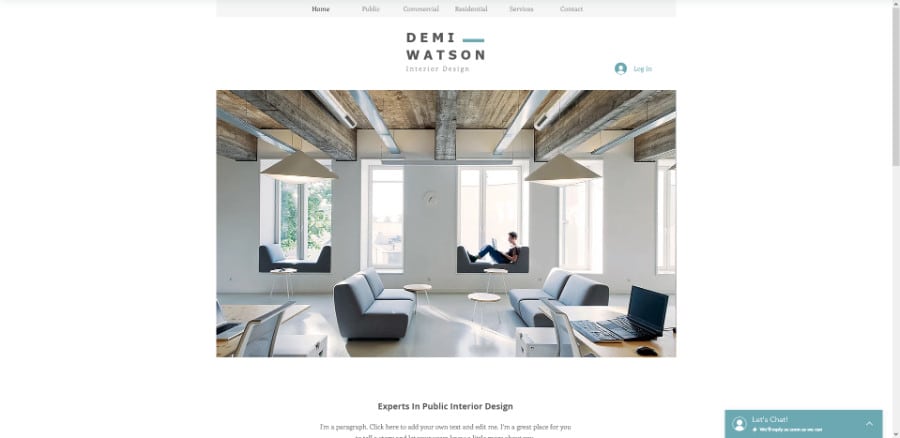 The Interior Design Firm Wix Template has been built with a clean layout that will look great on any device, including mobile phones and tablets. The portfolio page in this template automatically scrolls through all of your interior design projects so potential clients get a full view of what you've done before they contact you about their own projects. In addition to these features, this template also has built-in live chat support for those times when someone wants to ask questions about your services or schedule
How To Build Portfolio Website on Wix
Building a portfolio website can be an intimidating task. Luckily, there are plenty of website builder platforms that make can it easier for you to build a professional-looking website. In the following sections, we'll show you how to create your own portfolio site using the Wix platform!
We'll start by going over how to Create a Portfolio Website on Wix. From there, we'll teach you how to create a logo and build out pages with visual content for all of your work, and learn about adding multimedia elements like podcasts or videos.
Finally, we will go over what social media and E-Mail marketing features you can add to your Wix site so you can interact with your audience on different platforms!
Create a Portfolio Website on Wix
A portfolio site is crucial to land your next job or client, but it can be hard to find a web design tool that's easy-to-use and affordable.
Even if you have the skills, building a website from scratch takes time and technical know-how. Plus, with all of the other demands on your schedule, who has time for that?
The Wix Portfolio Designer lets you turn your ideas into a beautiful website in minutes. The AI page builder uses artificial intelligence to create stunning designs and layouts so you don't need any coding knowledge or design experience.
And Wix has hundreds of pre-made templates the were created by professional designers so they look amazing right out of the box!
With the drag and drop page builder or AI-powered page builder it takes just minutes to create your own professional portfolio site on Wix.com (Click Here)
Create Your Logo with the Wix Logo Maker
The Wix Logo Maker is the perfect solution for creating logos that look great without breaking the bank or taking up too much of your valuable time.
With the Wix online logo maker, you can easily create an original design in minutes—no graphic design skills required! It's fun and easy to use, so even if you never created a logo before, this tool will help you get started today.
Wix Logo Maker makes creating the perfect logo super simple and fun! It only takes 5 minutes to create an awesome logo for your brand. Choose from thousands of fonts, colors, and graphics—or upload your own images or designs—to make sure you get exactly what you want.
Plus, once you're done designing, Wix gives you full commercial use rights so that you can use your logo however you please. That means you can use your new logo on everything from social media profiles to business cards and more!
Drive Social Traffic to Your Portfolio
Social media is a great way to build your brand and drive traffic to your website. It's also very easy for you to share images of your products or services on social media, but the problem is that these posts look like everyone else's.
Wix Social Media Graphics solves this problem by providing you with beautiful templates that allow you to create eye-catching content in minutes. This means more people will see your posts and click through to your site!
Wix Social Media Graphics is super simple and fast to use. Just pick a template that fits your needs, then customize it using the drag & drop editor. In a matter of minutes, you'll get the perfect image size for all of your social media channels without any hassle or stress at all!
E-Mail Marketing with Wix
Wix Email Marketing makes it easier for you to create professional-looking emails without the hassle of using complex software or hiring an expensive designer. The drag-and-drop editor lets you quickly add images, videos, text blocks, and more so that you can focus on what really matters – your content! Even better? You don't have to worry about testing every single newsletter because the powerful E-Mail marketing automation tools will do all the work for you!
With Wix Email Marketing you can easily create beautiful, personalized messages in minutes with the easy-to-use editor, then schedule them to send at the best times for your business. You'll also get access to real-time analytics so you know how well each message performs right away.
Best of all? This Wix Email Marketing works seamlessly with a Wix site so you won't have to struggle to get it to work like is all too common with 3rd E-Mail marketing platform like MailChimp or ActiveCampaign.
Conclusion
In this post, we've highlighted some of the best Wix templates for portfolios that should be a good starting point for your search.
We hope you found it helpful! If not, have no fear- there are plenty of other options out there to explore and find what works best for your needs.
There is also a 14-day free trial on offer from Wix if you want to test drive any of these templates with absolutely nothing to lose before you decide if the Wix platform is right for you.
Click here now and get started with setting up your online portfolio on Wix today!