In this post, we'll look at some Weebly blog examples to give you ideas for your own blog. Whether you're just starting out or you're looking for ways to improve your blog, these examples will hopefully give you some inspiration and motivation.
Weebly Blog Examples
Growing Great Families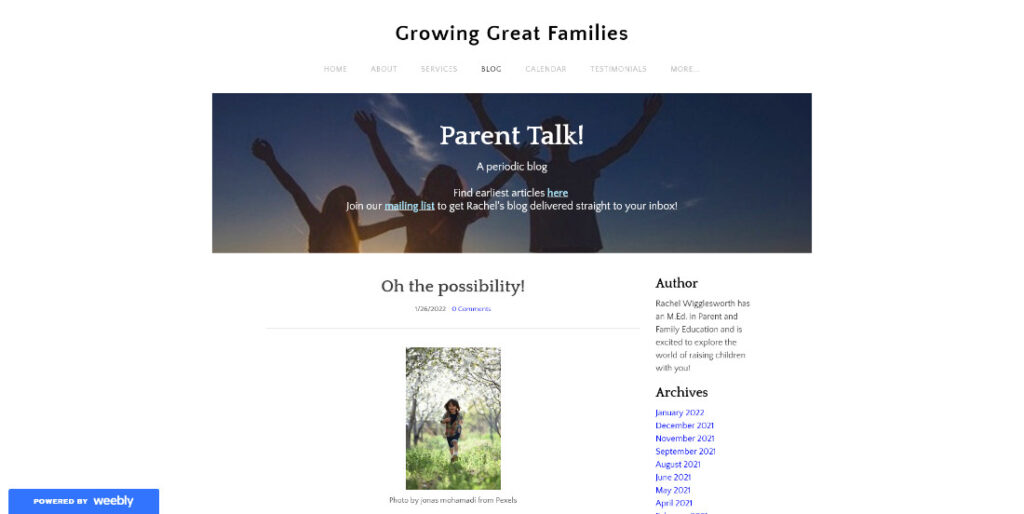 Growing Great Families is a nonprofit organization that provides empowering, community-based parenting classes and support. Founded by Rachel Wigglesworth, Growing Great Families' mission is to provide evidence-based education for parents with young children. This blog aims to help parents raise happy, healthy, and successful kids.
Read More: Does Weebly Cost Money
Simply Enough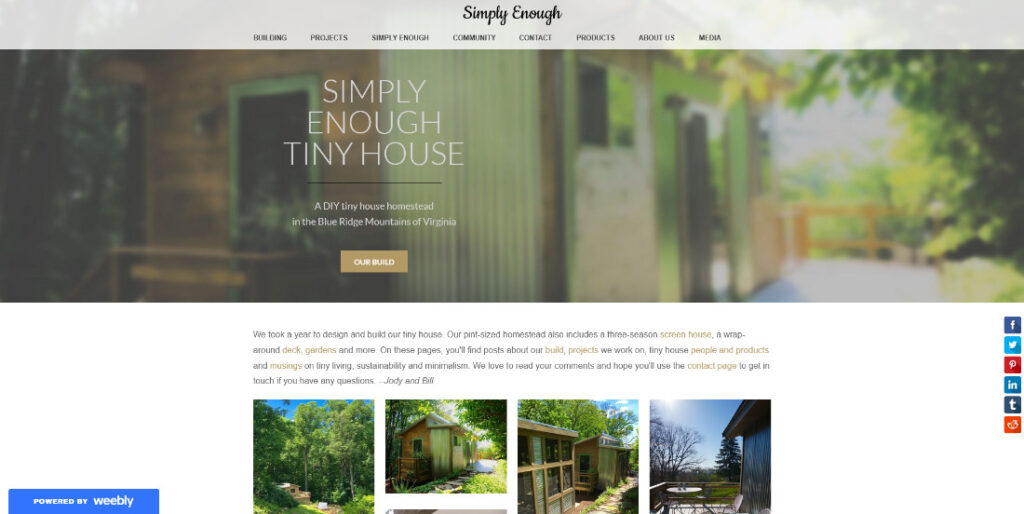 The Simply Enough Blog is an online resource for people who want to streamline their lives and live simply. The goal of their blog is to inspire others with their story of downsizing by showing how much you can do with less. It is written by an empty nester couple living in a tiny house that they designed and built themselves.
Pearadox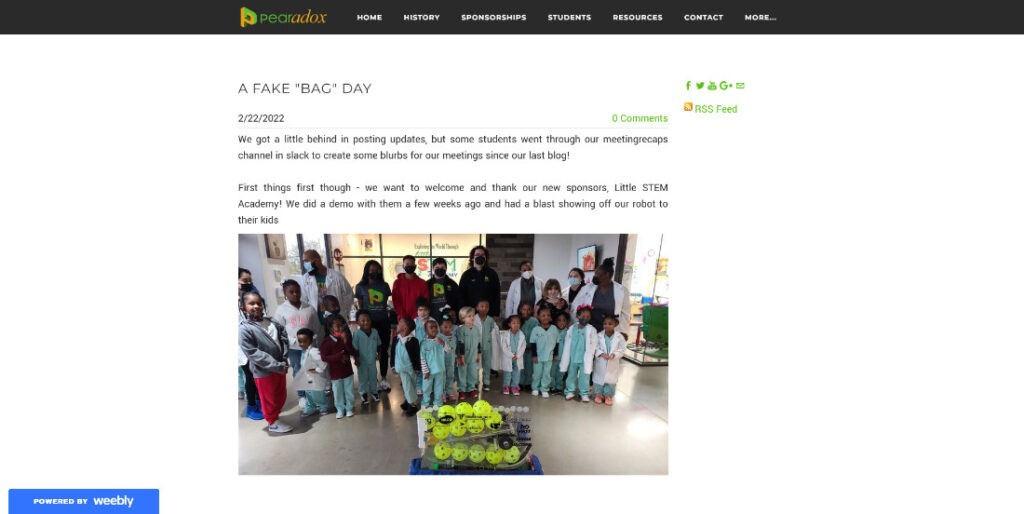 Pearadox is a robotics team that was founded in the summer of 2014. With three industry mentors and seven students meeting out of a garage, they were able to come together with ideas for how to create sustainable businesses around their work. They tie this all together on their blog that covers their work on entrepreneurship and engineering and some other topics!
Liao Lab Sunny Microbiome Blog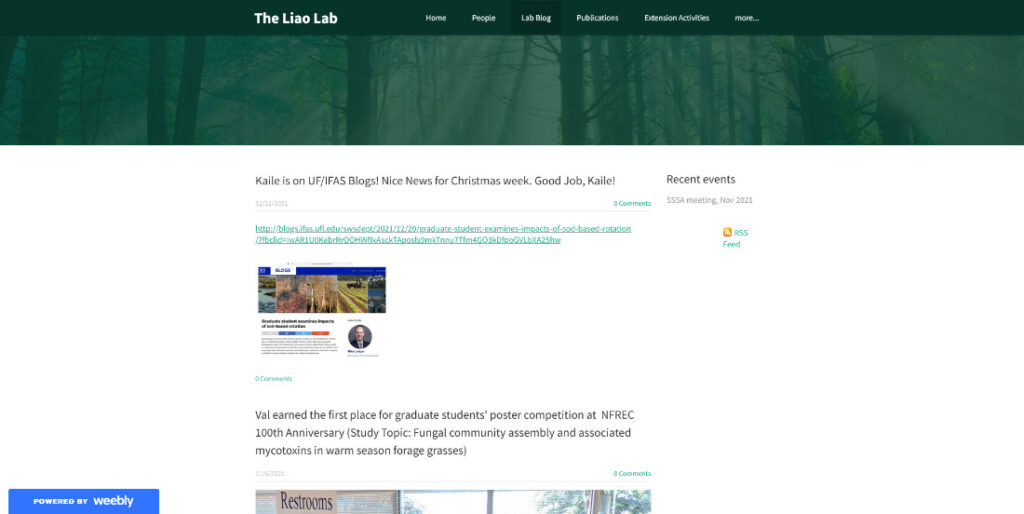 The Liao Lab is supported by the North Florida REC Soil and Water Sciences Department. Their blog covers various biological processes that underlie wetland and agricultural ecosystems.
Angel More Blog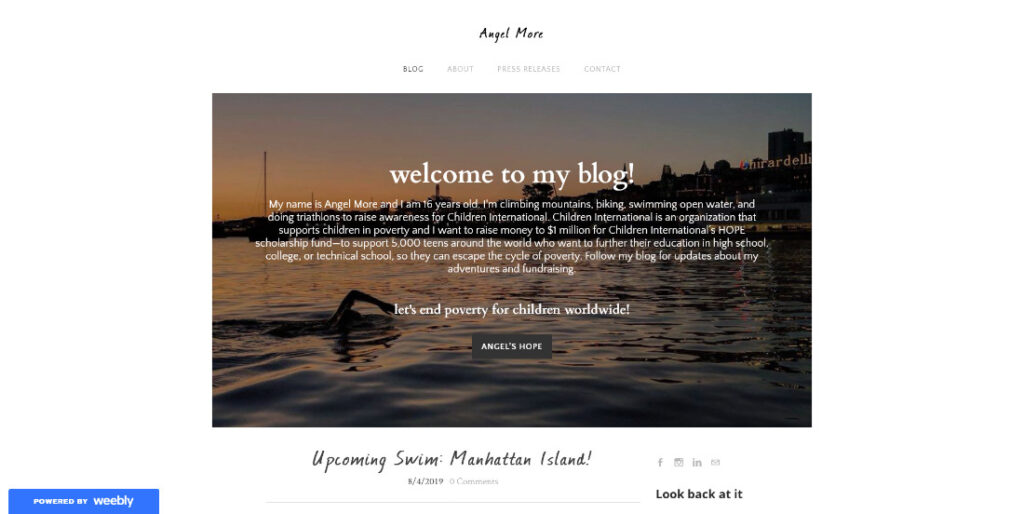 Angel More is a young woman who loves to be outside. Her goal is to raise $1 million for Children International's HOPE scholarship fund. Angel has made it her mission to make sure that every child in poverty can go to school and get an education by climbing mountains, biking cross country, swimming open water for miles, and doing triathlons, all for charity!
Related: Best Weebly Theme for Fitness
Delaney Twins Blog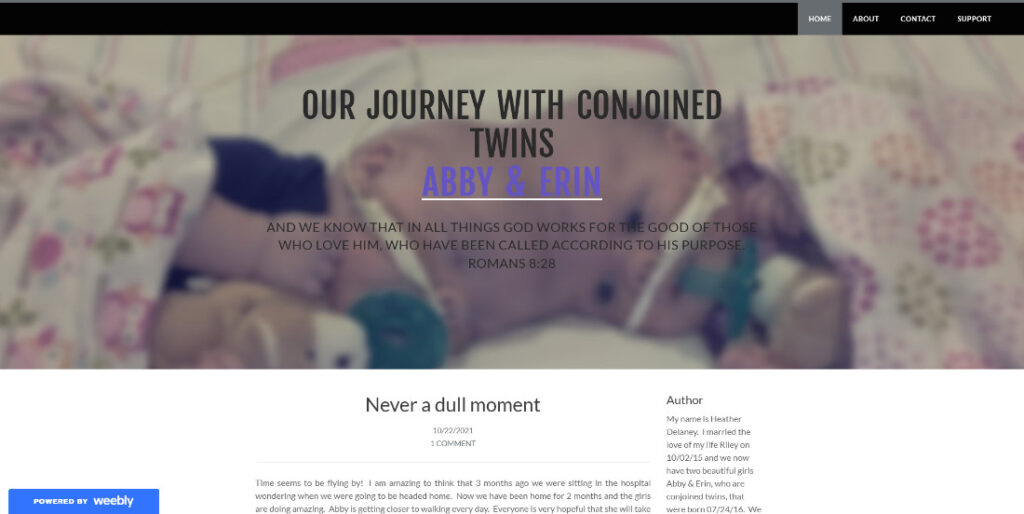 The Delaney Twins Blog is a blog about two beautiful girls, Abby & Erin, who are conjoined twins. This blog was created by their mom Heather to share the trials and triumphs of life with conjoined twins. It is her hope that this will allow other families to feel less alone in this journey and be able to connect with others going through similar experiences.
Breakout Blog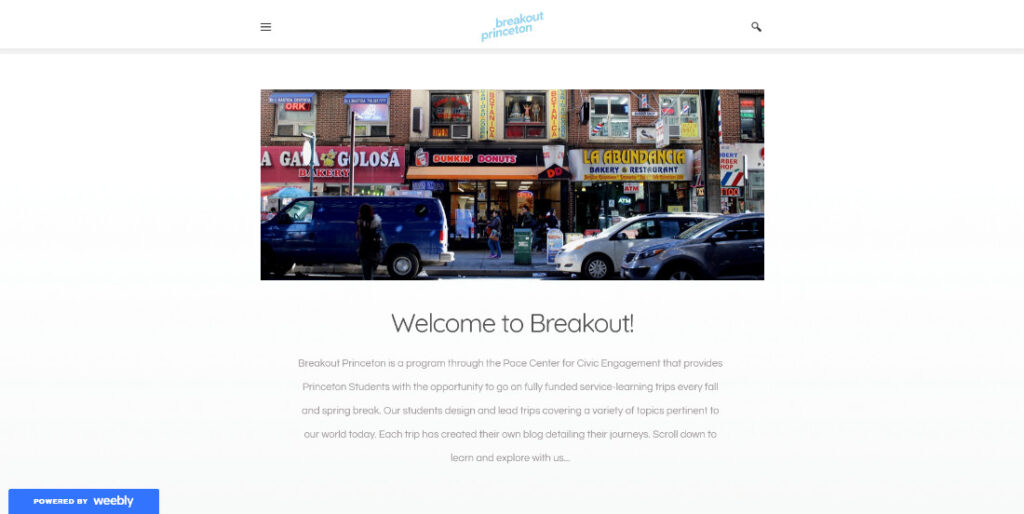 Breakout Blog is a blog that covers the student-led service trips from Breakout Princeton. Each year, an undergraduate class at Princeton University designs and leads a service trip addressing issues in their community. The blog contains all of the information about each trip, including photos and videos and links to articles written about it for other publications.
Alameda Downing Blog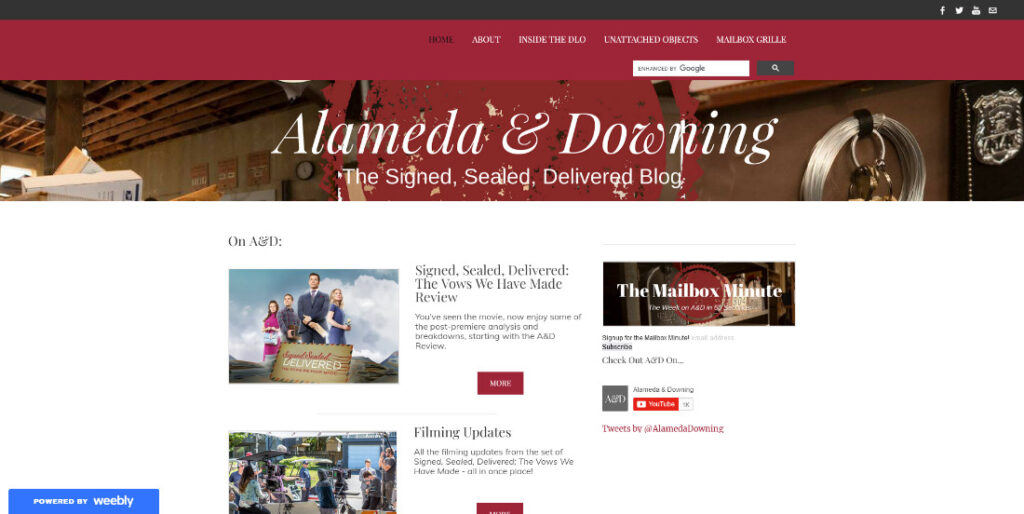 Alameda & Downing is a blog started as a way to keep readers up-to-date on all aspects of the Hallmark Channels TV Series Signed, Sealed, Delivered.
Related: Best Weebly Theme for Authors
Amass Project Blog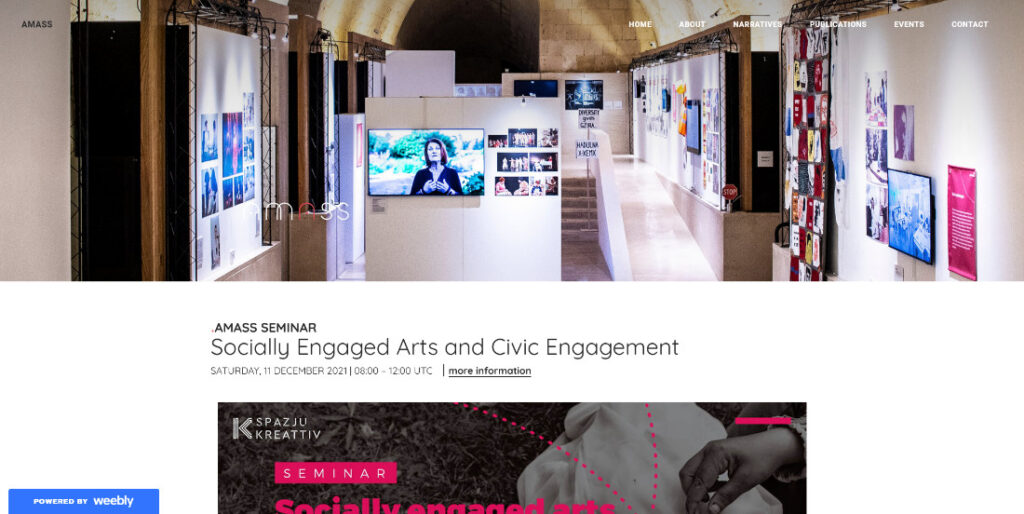 The Amass Project Blog is a space for artists and activists to share their work, insights, and strategies. The blog's goal is to help readers better understand the intersection of arts & activism through various perspectives from artists across disciplines.
Harrison Humanities Blog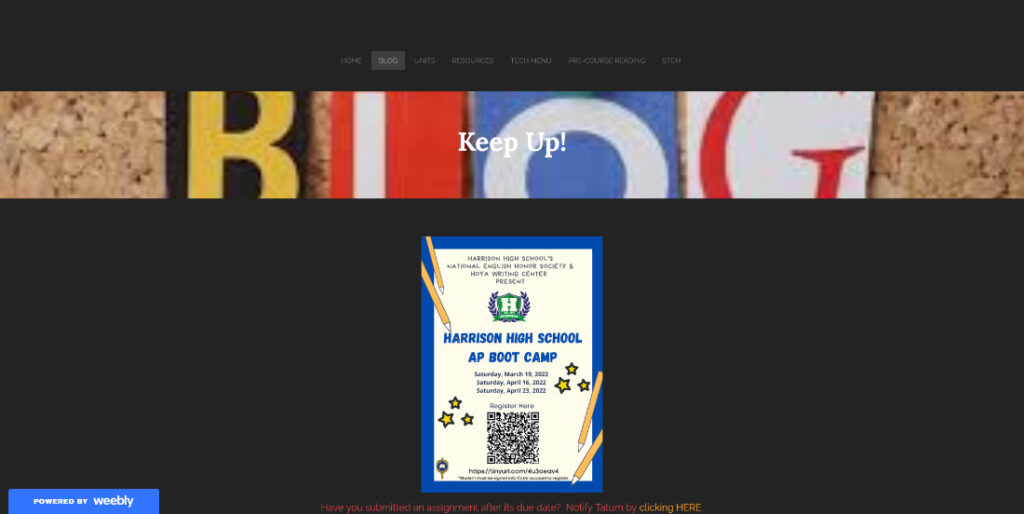 The Harrison Humanities Blog is a blog for the Honors program at Harrison High School. It provides students with news about upcoming events and information about the course syllabus and current assignments.
Ellerbe Creek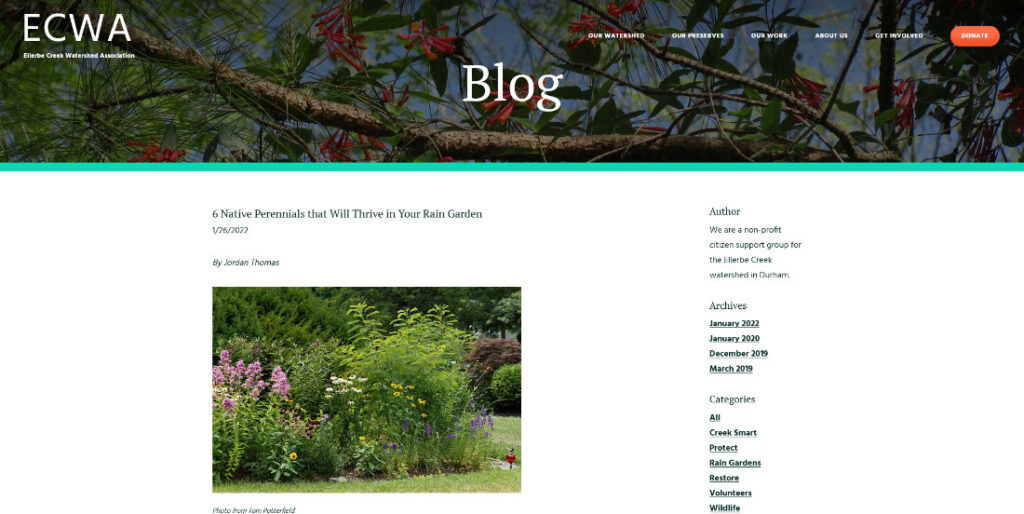 Ellerbe Creek Blog is a blog that contains posts about nature, water quality, and living in the Ellerbe Creek Watershed. The blog was created by residents of Durham to spread awareness about their watershed's natural resources and how they can be protected.
The Ellerbe Creek Watershed Association has been protecting the land through advocacy, education, and recreation opportunities for all ages. They've also helped fund projects like restoring wetlands along the creek bank or creating trails, so people can enjoy this beautiful area without harming it!
Petz Plaza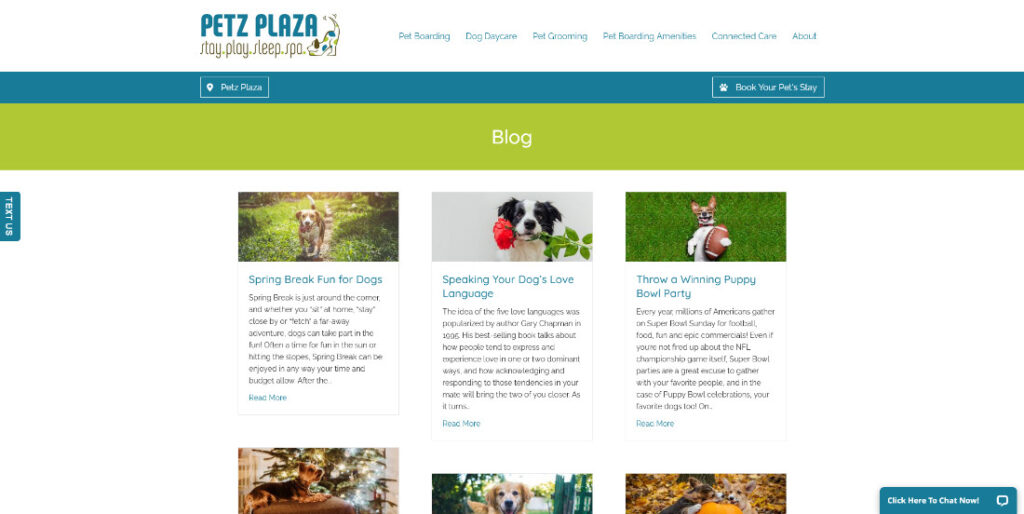 Petz Plaza is a pet care facility that offers highly personalized attention for pets. Their blog has information on pet boarding, dog daycare, pet grooming, and other amenities that come with it. Petz Plaza Blog also has an "about" section that provides readers with more in-depth information about their company and services.
Related: Best Weebly Theme for eCommerce
Grins and Needles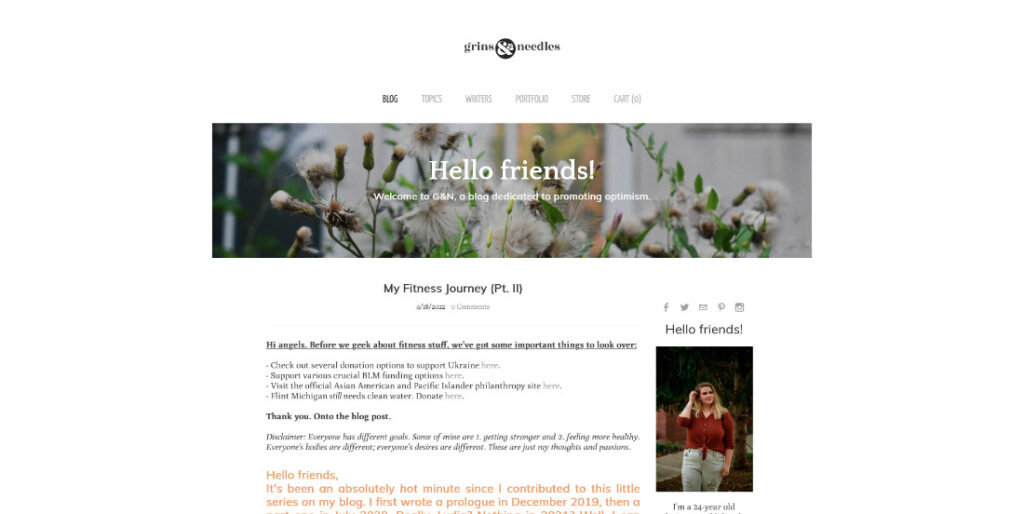 Grins and Needles is a lifestyle blog by a designer and blogger, Lydia. The blog was created to share her love for creativity, design, and all things personal style. Grins and Needles provides inspiration in the form of DIY projects, tutorials on styling your home or office space, product recommendations, and tips that work with any budget.
Compass Point Counseling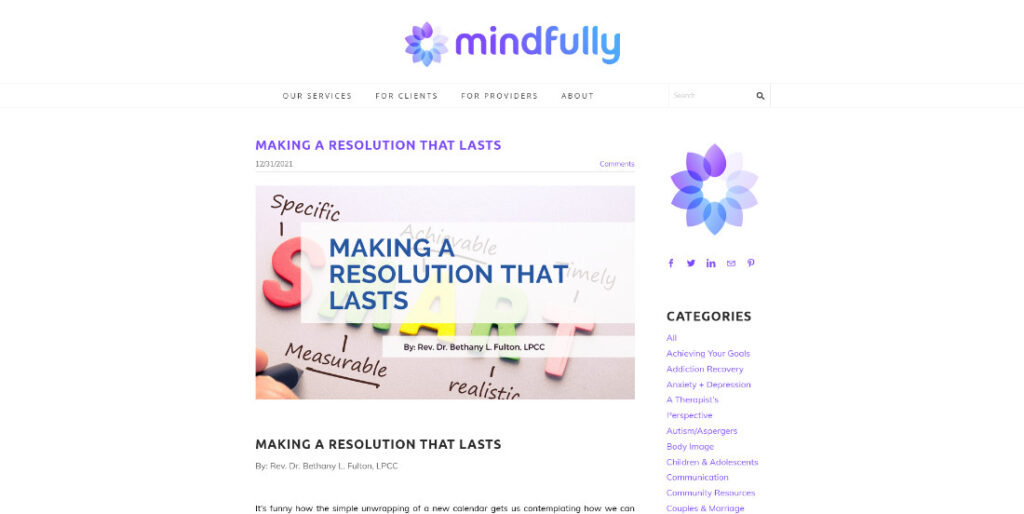 The Compass Point Counseling Blog is a blog for counselors and other mental health professionals. It provides resources to those in the profession and offers guidance to those seeking help who may be experiencing problems such as depression, anxiety, or addiction. Their mission is to promote and provide comprehensive, convenient access to quality care that is affordable, progressive, and personalized.
Wisconsin Faith Voices for Justice. Blog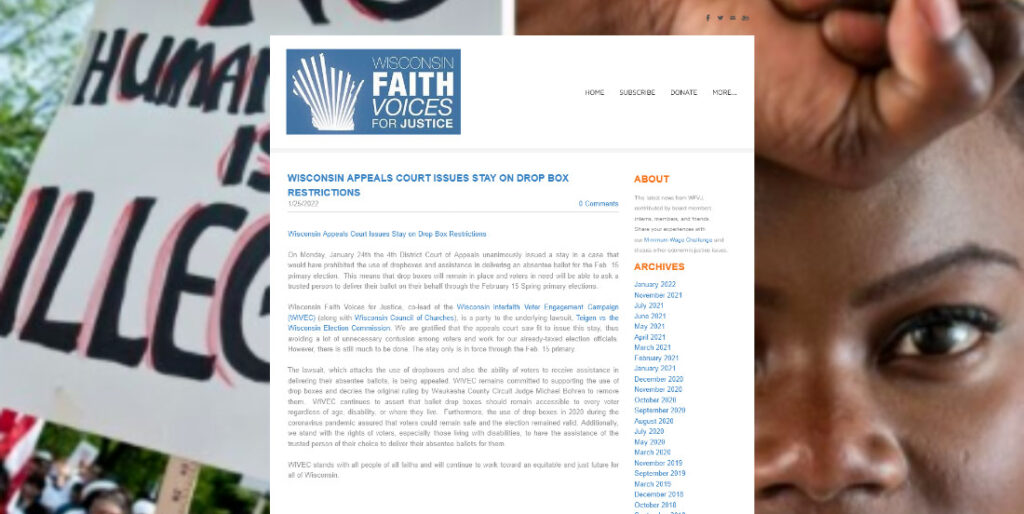 Wisconsin Faith Voices for Justice is a diverse group of people from different religious backgrounds who believe that all human beings deserve to be treated with dignity and respect. They work together to advocate for justice, educate about the many ways religion intersects with social justice issues, and partner in the building of community.
Sidekick Accounting Services Blog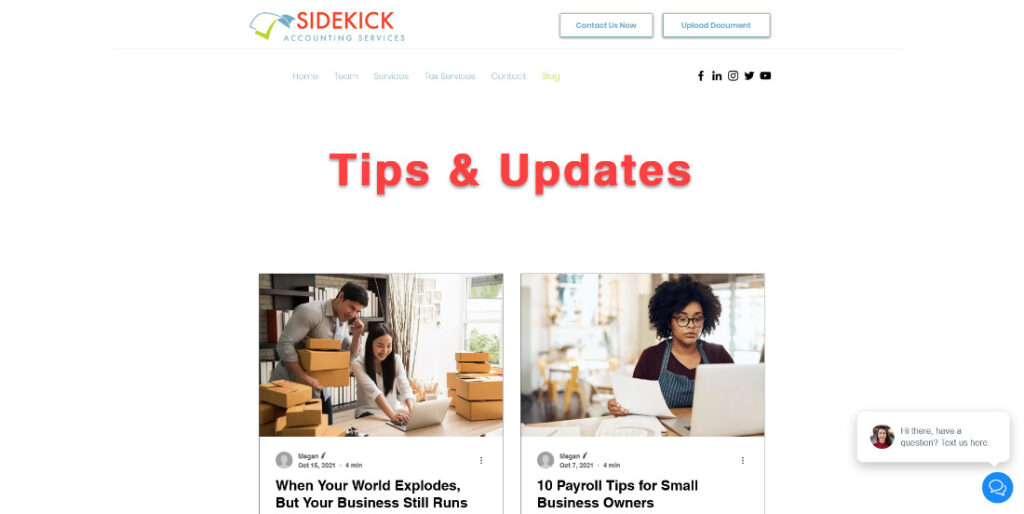 The Sidekick Accounting Services Blog is a blog that offers tips and updates on the latest in tax services, preparations, and planning. The company strives to provide readers with the best information possible so they can make sound financial decisions for themselves or their business.
Science Lessons That Rock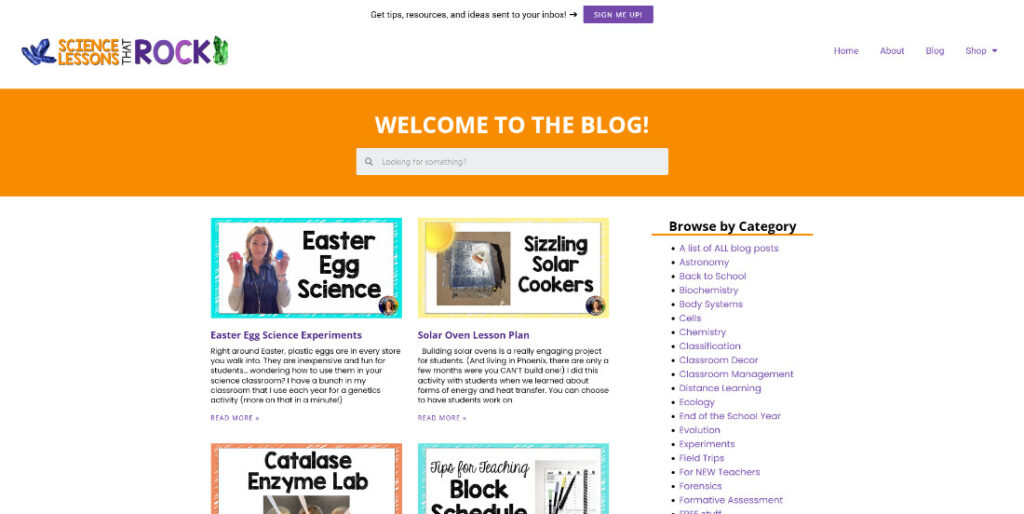 Science Lessons That Rock is a blog that provides teachers with ready-to-go lessons and ideas for teaching science. The site also offers printable activities, supplemental resources, and internet resources for classroom use.
Noble Pies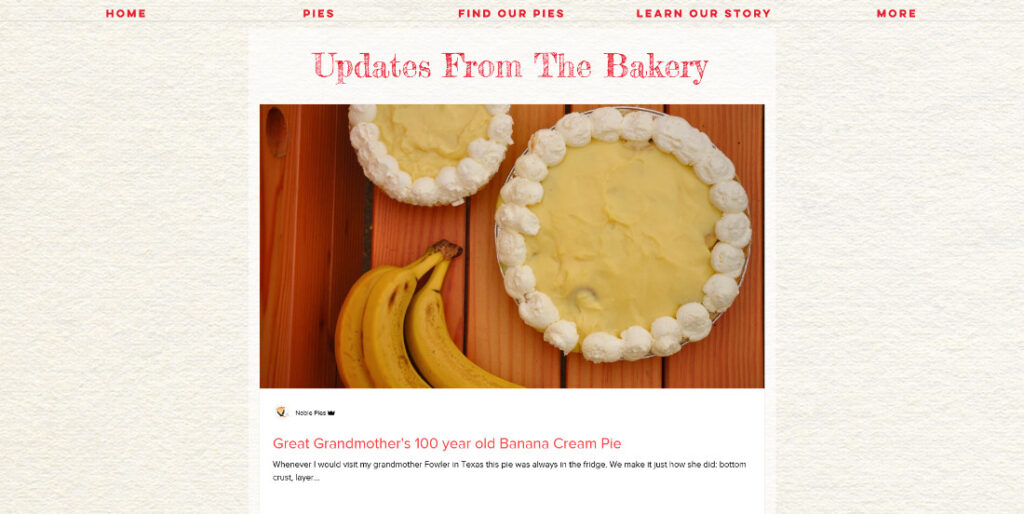 Noble Pies is an award-winning family-owned bakery and farm located in Warwick, NY, that makes savory and sweet pies. The Noble pie blog features updates from the bakery with recipes for seasonal favorites such as pumpkin pies for Thanksgiving or cherry pies for summer. The website also provides information about upcoming events, including how to order holiday pies and what is going on at the farm.
Herbalists Without Borders Blog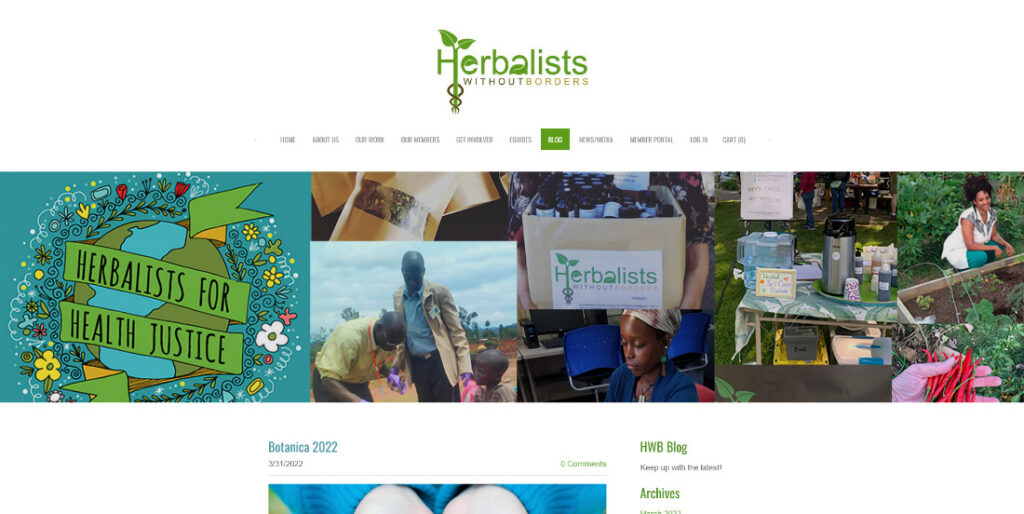 Herbalists Without Borders is a global collective of herbalists who share information and resources to empower people everywhere with essential knowledge about botanical medicine. Their blog shares herbal wisdom, provides natural remedies for common health concerns and offers updates on their work.
The Cutting Veg Blog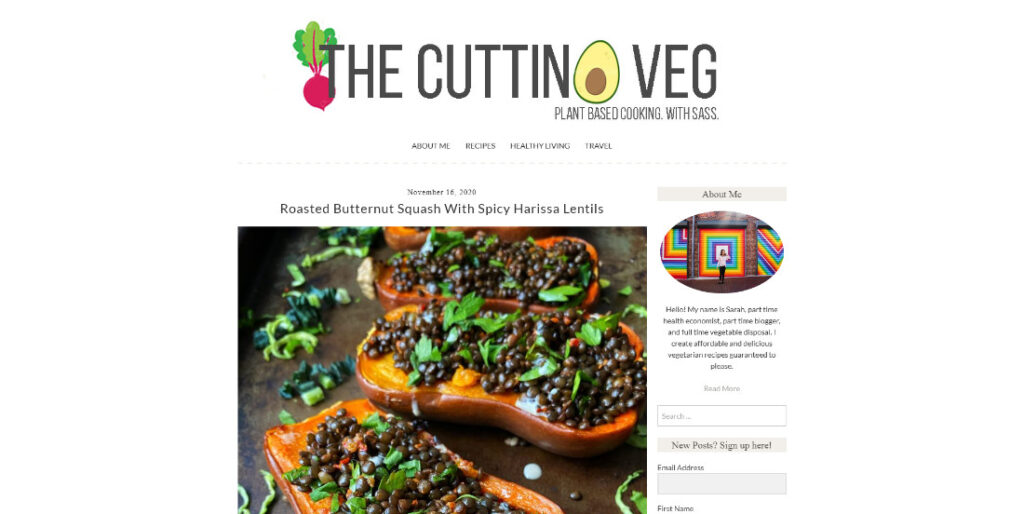 The Cutting Veg Blog provides easy vegan and vegetarian recipes inspired by world cuisines. The blog is a rich resource of plant-based cooking, healthy living, and travel tips. It is dedicated to promoting sustainable, eco-friendly lifestyles that will impact its reader's health and the environment in a positive way.