Weebly is a great platform for creating and hosting your website. But one question that often comes up is whether or not Weebly saves automatically. Below, we'll take a look at how to save your work on Weebly, and how the platform handles automatic saves.
Does Weebly Save Automatically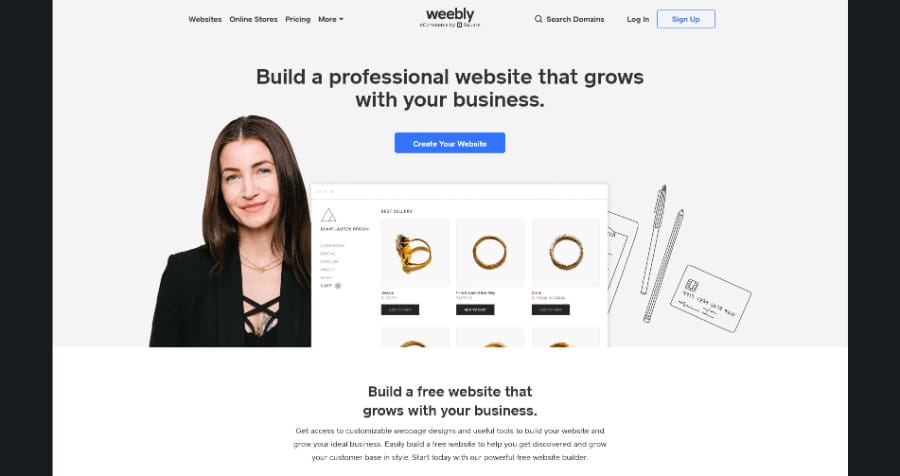 Weebly saves site changes automatically. This means that if you make a change to your website, Weebly will save everything for you any time you make a change.
However, when it comes to blog posts, Weebly only saves them if you manually click on the save button. So, if you're working on a post and you want to make sure that it's saved, be sure to click the Save button before closing the post editor window.
How To Save Progress on Weebly
Are you working on a website project in Weebly, but afraid you'll lose all your hard work if you close the browser window? Worry no more – it's actually very easy to save your progress.
So whether you're halfway through a project and need to step away, or just want to make sure your work is secure, follow these simple steps and rest easy.
Save Weebly Site
Your Weebly site is automatically saved every time you make a change. You don't need to do anything special to save your work. Just keep editing and publishing your pages as you normally would, and your site will be backed up in real-time.
Weebly Save Blog Post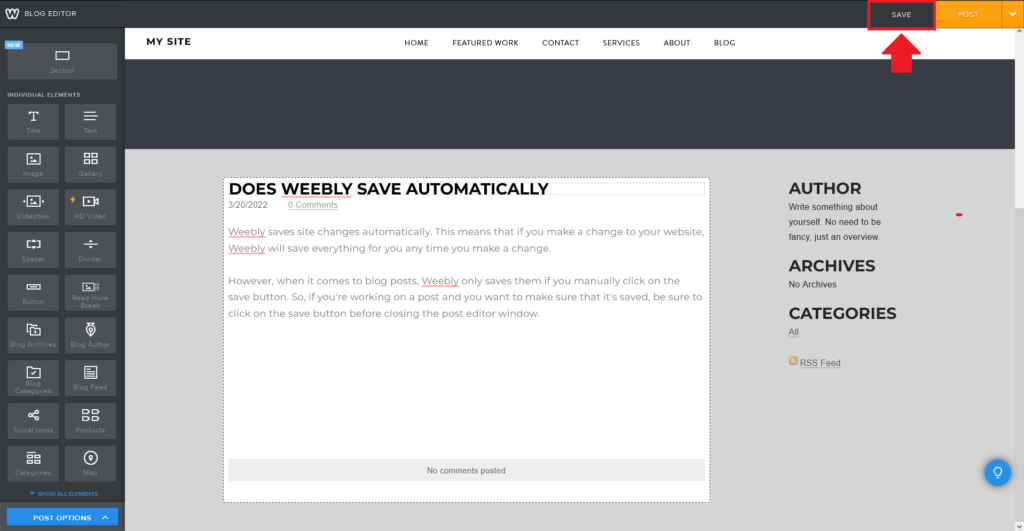 If you're working on a blog post and you close the browser or lose your internet connection, your work will be lost. To avoid this, click the "save" button in the top-right corner of the post editor periodically to avoid losing any of your work.
How To Save a Weebly Website Without Publishing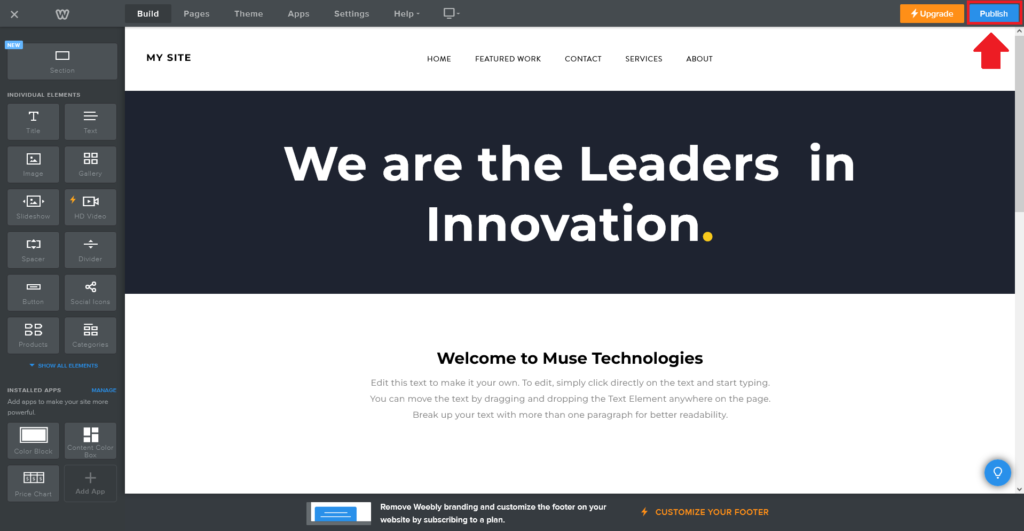 Changes you make to your website will be saved automatically, but they will not be published until you click the "publish" button. This allows you to make changes and test them out before making them public.
If you want to publish your changes immediately, just click the "publish" button and they will go live on your website right away. Keep in mind that if you're making any major changes, it's always a good idea to preview your website before publishing so that you can catch any mistakes.