Weebly is a platform that many people use for blogging. It is one of the most popular website builders and is often recommended to new bloggers. But is Weebly good for blogging? In this article, we'll look at the pros and cons of using Weebly for blogging and help you decide if it's the right platform for you.
Is Weebly Good for Blogging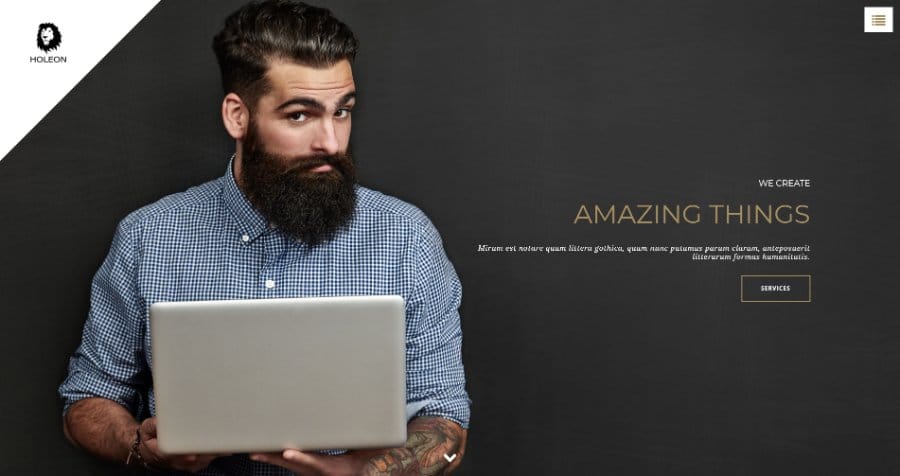 Weebly is a popular website builder that can be used to create a blog. It is simple to use and offers a variety of features that can be helpful for bloggers.
For example, Weebly allows users to customize their blog's design and layout and provides tools for managing blog content and promoting their blog on social media.
In addition, Weebly offers a free plan that includes most of the features bloggers need to get started.
However, there are some downsides to using Weebly for blogging.
First, the free plan does not include some of the more advanced features that may be useful for bloggers.
Second, Weebly's templates are not as customizable as some other website builders, which means that blogs created with Weebly may have a less unique look than those created with other platforms.
What Makes Weebly Good for Blogging
Weebly allows you to create a website or blog from scratch or use one of their pre-made templates. You can start with a free plan, which gives you a limited number of options or upgrade to a paid plan for more features. Either way, Weebly is an easy-to-use platform that makes creating a website or blog simple and straightforward. And, best of all, it doesn't cost you a dime to get started.
Easy To Use Great for Beginners
Weebly has a simple drag-and-drop editor, making creating and customizing your blog easy. Even if you're new to blogging, you'll be able to get up and running quickly with Weebly. And if you ever need help, the Weebly team is always available to offer support. All of these factors make Weebly a great option for beginner bloggers.
Free Templates
One of the key features that makes Weebly good for blogging is the selection of free templates. With dozens of different templates to choose from, bloggers can find a design that suits their personality and style. In addition, all of the templates are responsive, meaning they will automatically adjust to fit any screen size. This is important for bloggers as it ensures that their content will always look its best, regardless of how users access it.
SEO Optimization Built-In
One of the main advantages of Weebly for bloggers is that it includes built-in SEO optimization. This means that your blog posts will be automatically optimized for search engines, making it easier for potential readers to find your content.
Site Security
With Weebly, you can make your website private (Pro Plan), which means that only people you invite will be able to see it. This is a great way to prevent online trolls and malicious users from viewing your blog. In addition, Weebly uses SSL encryption and takes care of everything for you to protect your site from hackers.
RSS Feed
Weebly offers RSS feeds for all of its users' blogs. . If someone subscribes to your RSS feed, they will receive your latest posts in their feed reader, making it easy for them to share and follow your content.
Social Sharing
Weebly offers a wide range of features that make it ideal for blogging. For example, it includes social sharing buttons so readers can easily share your posts on Facebook, Twitter, and other platforms. It also has built-in commenting so you can interact with your readers. Plus, Weebly makes adding photos, videos, and other media to your posts easy.
Weebly vs WordPress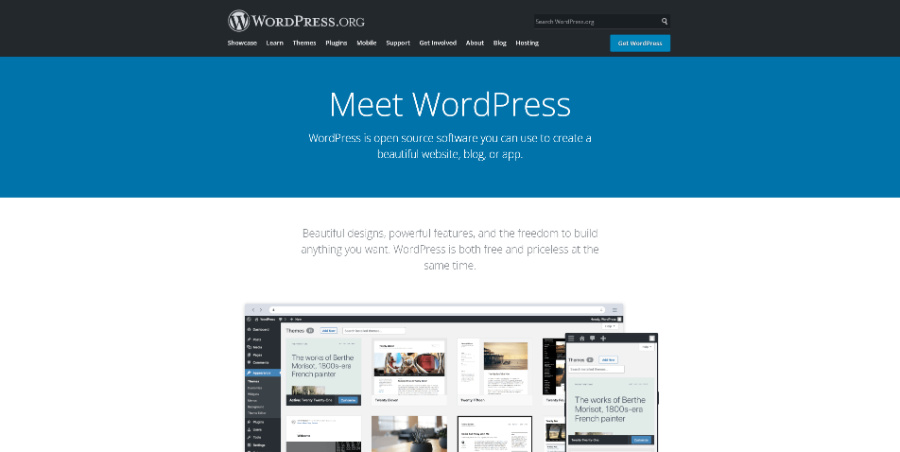 When it comes to creating a blog, there are a few different options available. Two of the most popular choices are Weebly and WordPress. Both platforms have their pros and cons, so how do you decide which one is right for you? Below, we'll look at the differences between Weebly and WordPress, so you can decide which platform best fits your needs.
Weebly Advantages
Drag & Drop Interface
Weebly's drag and drop interface is one of the simplest and easiest to use web-building platforms out there. You don't need to know how to code or design a website – Weebly takes care of that for you. All you need to do is choose your template, insert your content, and voila! – you have a beautiful blog.
Everything Is Included
Weebly is a great platform for anyone who wants everything to be included in one place. With Weebly, you can create a website without having to install any additional software or plugins. Everything is taken care of for you, so all you need to do is sign up and start building your blog.
No Technical Skills Required
Weebly is great for people who don't have technical skills or knowledge. It's a very user-friendly platform, and it's really easy to create a website using Weebly. To create a website with Weebly, you don't need to know about coding or HTML. All you need to do is drag and drop the different elements onto your page, and then you can customize them however you want.
Accept Payments
Weebly is a good platform for small businesses or bloggers who want to start taking online payments. It's easy to set up, and Weebly takes care of all the payment processing for you. You can also accept payments in-person with Square's point-of-sale (POS) system.
Weebly Disadvantages
Closed Platform
Weebly is a closed platform, which means that they control all aspects of your website – from the look and feel to the functionality and features.
WordPress, on the other hand, is an open-source platform. This means that it is free, and there are thousands of developers who contribute code to make it better and more customizable.
Hard To Move a Blog Off Weebly
One of the disadvantages of using Weebly is that it can be hard to move a blog off of their platform if you decide to go with a different provider. WordPress, for example, is much more versatile and gives you more control over your website.
WordPress Advantages
WordPress is Open Source
WordPress is open-source, meaning anyone can contribute to its development and improve it. This also means that there are no limits to what you can do with WordPress – you can extend it in any way you like. Secondly, WordPress has a huge community of users and developers behind it, so if you need help or want to learn more about how to use it, there's always someone there who can help.
WordPress Has More Plugins
One of the biggest reasons WordPress is more suited for growth than Weebly is its comprehensive plugin ecosystem. WordPress plugins can add any number of features to your website, from e-commerce functionality to social media integration. And because there are so many plugins available, the chances are good that there's already a plugin in the WordPress ecosystem that does exactly what you need it to do.
WordPress Has More Themes
Weebly has a lot of great themes. But WordPress has even more themes. There are thousands of themes available on WordPress. That means you're sure to find a theme that's perfect for your website, no matter what kind of website you're creating.
But it's not just the quantity of themes that makes WordPress the better choice. It's also the quality. Because WordPress is such a popular platform, many talented designers are creating high-quality themes for it. So not only will you have more options when picking a theme, but you'll also have better choices.
WordPress Is Self Hosted
WordPress is a self-hosted platform, meaning you are in charge of your website. You have more control over your website when you use WordPress, which means you can do whatever you want with it.
Weebly is a hosted platform, meaning it's not under your control. Your website is at the mercy of Weebly, and they can make changes to it without your consent or knowledge. This has happened to many users in the past, so if you don't want that to happen to you, then choose WordPress.
WordPress Disadvantages
More Complex than Weebly
WordPress is more complex than Weebly. It offers more features and customization options, but this also makes it more difficult to use. Weebly is simpler and easier to navigate, so it may be a better choice for those who are new to website creation.
WordPress also requires regular updates to stay secure, while Weebly does not. However, WordPress offers more versatility and can be used for a wider range of websites than Weebly. So if you need a highly customized website or specific features, WordPress is likely your best bet.
Site Security
One of the main disadvantages of WordPress is that it is not as secure as Weebly. WordPress is a popular platform for hackers because there are many plugins and themes that are vulnerable to attack. Additionally, WordPress sites are often not properly secured, which leaves them open to cyber-attacks.
Weebly is a more secure platform because Weebly has a team of security experts who work round the clock to ensure that the platform remains safe and secure.
Hosting Costs
Weebly is free, but WordPress has a wide variety of hosting costs depending on the type of site you want to create. For example, a self-hosted WordPress site will require a domain name and web hosting, which can range from $2.95/month to $99/month or more.
Weebly vs Blogger
Weebly and Blogger are both popular website-building platforms. They are both free to use, and they have a lot of features in common. But which one is the best for you? Below, we'll compare Weebly and Blogger so that you can decide which platform is right for you.
We'll look at things like ease of use, templates, flexibility, and pricing. So if you're wondering whether Weebly or Blogger is the better choice for your next website project, read on!
Weebly and Blogger Are Both Free
Weebly and Blogger are both free, and both offer a range of templates and designs to choose from. So the decision of which to use may come down to personal preference.
Weebly is known for being user-friendly and easy to use, while blogger is more customizable but can be a bit more complicated.
Tthe best way to decide which platform is right for you is to try them both out and see which one you prefer.
Weebly and Blogger are Good for Beginners
Both Weebly and Blogger are great options for beginner bloggers because they are both free and relatively easy to use. With Weebly, you can create a website by dragging and dropping different elements into place, whereas with Blogger, you simply create a blog post and publish it on the web.
Weebly is probably a better option for beginners because it is a bit more user-friendly than Blogger. Additionally, Weebly offers more templates and themes than Blogger, so you have more design options to choose from. And finally, Weebly allows you to create eCommerce websites and blogs, while Blogger is limited to just blogs.
Weebly Has More Features
Weebly has more features, like eCommerce and SEO capabilities, modern templates, and great customer support.
Additionally, Weebly is easier to use than Blogger – creating a website on Weebly is simple and intuitive, while creating a blog on Blogger can be more complex.
Finally, Weebly is a more reliable platform – in my experience, Weebly websites tend to load faster and are less likely to experience downtime than Blogger blogs.
Is Doing A Blog Worth It?
There are a few things to consider before starting a blog. First, ask yourself if you're truly passionate about writing. If the answer is yes, research the topic you want to write about and make sure there is a market for it. Also, be prepared for a long journey—it typically takes at least six months to start seeing results. And lastly, remember that blogging is not a get-rich-quick scheme; it's a long-term investment that requires lots of hard work and patience.