Does Weebly Cost Money? Weebly is one of the most popular website builders and it is free to use, but there are some features that are not available for free users. If you want to use those features, you will need to upgrade to a paid plan. On this page, we will compare Weebly's free and paid plans so that you can decide whether or not upgrading is worth it for you.
Does Weebly Cost Money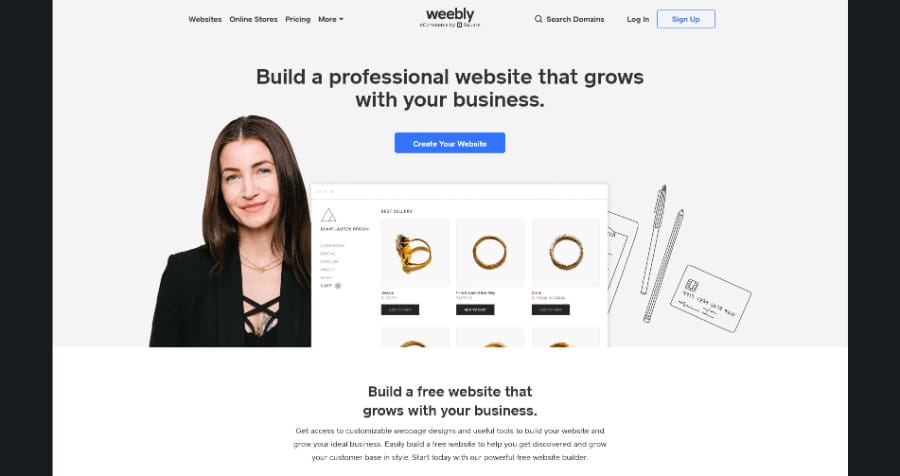 Weebly has both a free and a paid plan. With the free plan, you can create a basic website, but you can not use it with a custom domain. If you want to connect a custom domain, you'll need to upgrade to the paid plan. The paid plans range in price from $6/month-$26/month and include additional features (Click Here To Lean More).
Is Weebly Still Free
Yes, Weebly is still free. The free plan includes a website with a Weebly domain name (yoursite.weebly.com), ads, and limited features. Paid subscription plans start at $6/month and offer more storage, features, and no ads.
How Much Does Weebly Cost

Below, we'll take a look at the different Weebly pricing plans and what each one includes. We'll also discuss some of the pros and cons of using Weebly to create your website. By the end of this post, you should have a good idea of whether or not Weebly is the right platform for you.
Weebly Plan Prices
Free: $0 /mo
Personal: $6 /mo when billed annually or $9 monthly
Professional: $12 /mo when billed annually or $16 monthly
Performance: $26 /mo when billed annually or $29 monthly
Weebly Plan Features
Free: Weebly is free to use, with no limit on the number of pages you can create or the amount of traffic your site receives.
Personal: Weebly personal sites can be used with a custom domain name (yoursite.com), giving you the power and credibility to build your site and grow your business.
Professional: With the professional plan you can take your site to the next level with upgraded features like a free domain, no ads, and password protection.
Performance: Weebly gives you all the tools you need to make your website fast and reliable. The performance plan is built for eCommerce and you can send Abandoned Cart Emails, Print Shipping Labels, and accept payments through PayPal
Weebly Website Pricing
How Much Does Weebly Cost Per Year
Free Weebly Annual Cost: $0
Personal Weebly Cost per Year: $72 or $108 when billed monthly
Professional Weebly Cost per Year: $144 or $192 when billed monthly
Professional Weebly Cost per Year: $312 or $348 when billed monthly
Weebly Cost Per Month
Free: $0 /mo
Personal: $9 monthly or $6 /mo (1-Year Commitment)
Professional: $16 monthly $12 /mo (1-Year Commitment)
Performance: $29 monthly $26 /mo (1-Year Commitment)
Weebly Cost for a Domain – Weebly Cost Domain Name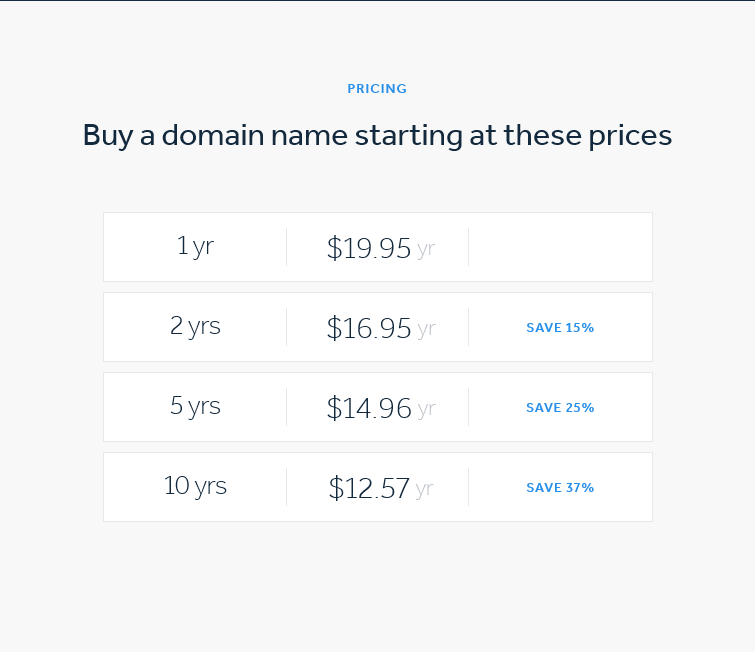 Domain name costs can vary depending on the provider you choose. Weebly offers a variety of domain name options starting at $19.95 for one year. You can also purchase a domain name for two years for $16.95/yr, or five years for $14.96/yr. If you are looking for a longer-term solution, ten-year domains are available for $12.57/year.
Be sure to compare prices before making your final decision since domains can be purchased at Namecheap.com starting at $8.88/year
Can I Use My Own Domain With Weebly
Yes, you can use your own domain with Weebly. You can either point the DNS servers to Weebly or transfer your domain. To point the DNS servers, you'll need to log in to your domain registrar's account and add the Weebly nameservers. For more information, please see this article.
Does Weebly Own My Domain Name
No, Weebly does not own your domain name. When you create a website with Weebly, you are given a free subdomain (e.g. www.yoursite.weebly.com/). However, you can purchase a custom domain name for your website which you will fully own and control since it will be registered in your name.
Weebly Domain Transfer Cost
You can transfer your domain to Weebly for $19.95. just follow these simple steps:
1. Go to Weebly and log in to your account.
2. In the top menu, click on "Settings."
3. Under "Domain," click on "Transfer a Domain."
4. Enter the domain name you want to transfer and click on "Check Availability."
5. If the domain is available, click on "Transfer."
6. In the next screen, enter your contact information and payment information and click on "Complete Transfer."
How To Get a Free Weebly Domain
Sign up for a free account. Then you will be prompted to choose a free Weebly subdomain (www.yoursite.weebly.com/). If you want a custom domain name (www.yoursite.com), you can buy one for around $8-12/year from a domain registrar like Namecheap or GoDaddy.
Weebly Email Address Cost
Weebly's email is powered by Google Workspace, which provides users with access to Gmail, Google Calendar, and other Google applications. The cost of using Google Workspace ranges from $6 to $18 a month, depending on the amount of storage space and the features you choose to use.
Weebly eCommerce Cost
How Much Does Weebly Charge per Transaction
Square, which Weebly uses for processing payments, charges a transaction fee of 2.9% plus 30 cents. So, if you were to process a $100 payment through Weebly, you would pay a total of $3.20 in fees (2.9% of $100 + 30 cents).
If you use a third-party service to process payments, Weebly will charge an additional 3% per transaction on top of what the third-party service charges. So for a $100 purchase, Weebly would charge $3 and a third-party payment processor like Stripe would charge an additional $3.2 for a total of $6.20 in transaction fees.
Weebly SSL Certificate Cost
SSL certificates are a way to encrypt information sent between your web browser and the website you're visiting. Weebly offers free SSL certificates for all of its users, and Weebly will take care of all the technical details so you can focus on running your business instead of installing and managing SSL certificates.