If you're looking for the Best Weebly Theme for Fitness you've come to the right place.
The great thing about starting an online store using Weebly is that you can quickly get a fitness website up and running in a matter of minutes using anyone of the following fully customizable modern Weebly templates.
Best Weebly Theme for Fitness
Birdseye Weebly Theme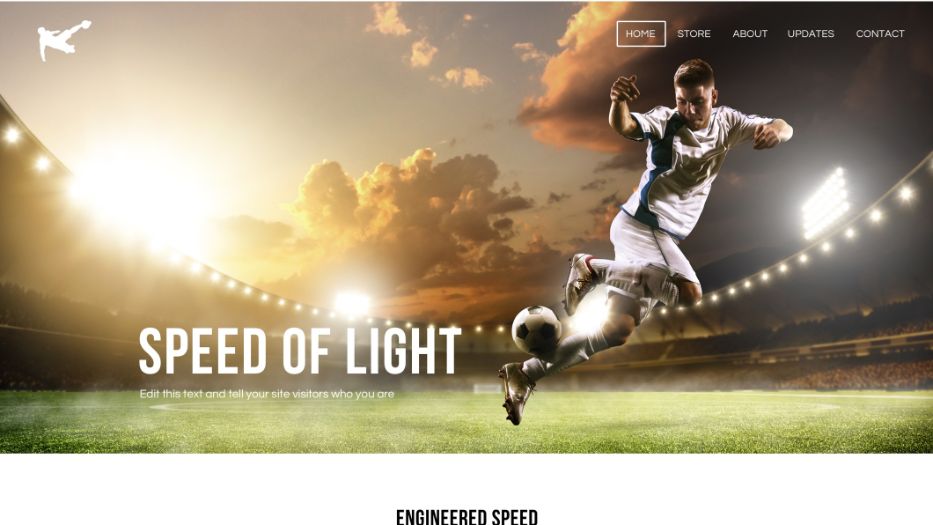 The Birdseye Theme is the best free Weebly theme for a fitness website. This fully responsive theme features a fixed navigation bar and it looks great on desktop computers, tablets, and mobile devices.
The Birdseye Weebly Theme is also fully compatible with all of the eCommerce features that Weebly has to offer. That makes it perfect for selling physical products or subscription fitness services.
If you want to try out the Birdseye Weebly Theme (Click Here)
CleanLines Weebly Theme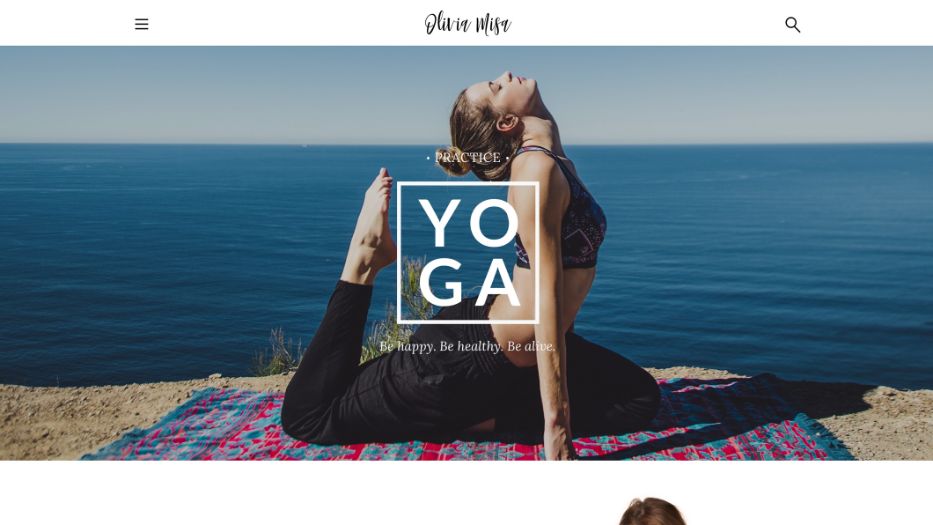 The CleanLines Weebly Theme is one of the best looking fitness themes. This incredibly versatile theme is perfect for anyone new to building websites. It's extremely easy to set up and it includes over half a dozen color pallets and custom page layouts.
The CleanLines Weebly Theme also has a fixed navigation bar that will feature your logo prominently at the top of the page. The rest of this modern Weebly template has a minimalist design, making it a perfect starting point for any type of fitness website.
Kudos – Weebly Template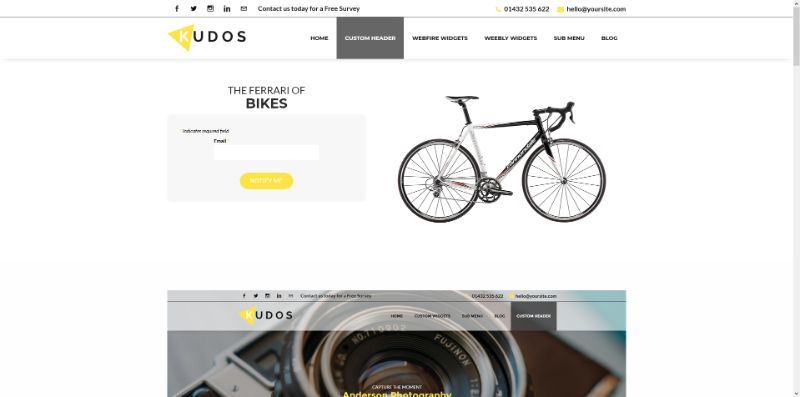 The Kudos Weebly Theme is one of the most popular premium Weebly themes on the EnvatoMarket. This WebFire Weebly theme features five different headers, a zoom slider, custom icons, and custom fonts.
The Kudos theme also comes with 8 custom widgets including a Testimonial Scroller, Accordion/Toggle, and Custom Hover Boxes.
The features included with the Kudo Weebly Theme make it worth the price, and since it's ready to go right out of the box it will also save you hours of time setting up your website.
If you want to try out the Kudos Weebly Theme (Click Here)
Inspiron – Multipurpose Weebly Template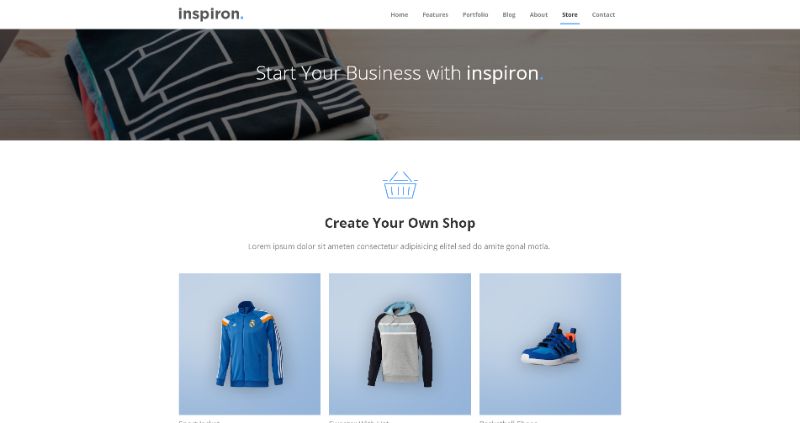 The Inspiron Weebly Theme is the most full featured premium Weebly theme that can be used to build any type of website. It has a clean understated design that is simple to customize. Visitors to your site will also appreciate this themes professional layout and easy to navigate design.
The Inspiron theme is also one of the best Weebly themes for mobile since it has a fully responsive design. It's also great for a new fitness website maker since you can quickly customize every element of this theme using Weebly's drag-and-drop editor.
GYM Webfire Theme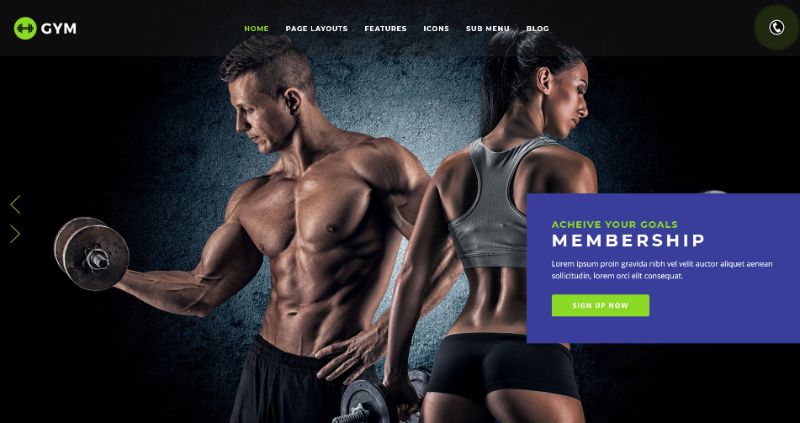 The GYM Webfire Theme is the best Weebly theme for fitness related websites. This theme includes all the features necessary for gym owners or personal trainers to market their classes or services online.
The GYM theme was built from the ground up with fitness professionals in mind, and it's one of the best looking modern Weebly templates you can find. It also includes a full set of premium features like custom widgets, service boxes, and a testimonial slider.
The Webfire GYM Theme even supports E-Mail Marketing (Free Constant Contact Trial) with a professionally designed E-Mail capture form incorporated into its design.
Luminous Oxygen Weebly Theme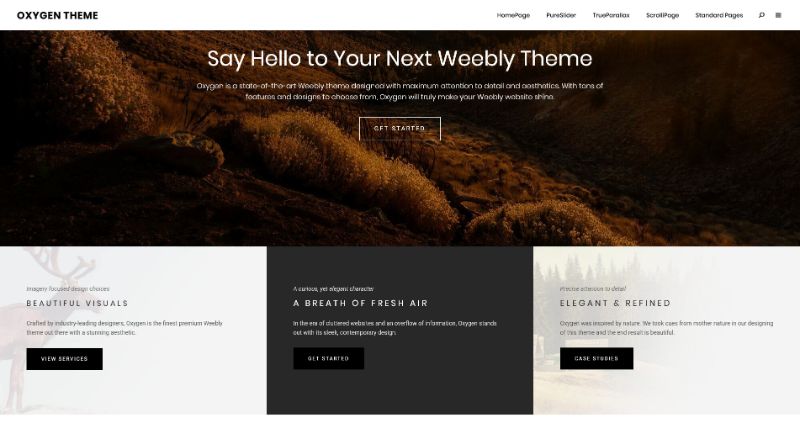 The Luminous Oxygen Weebly Theme comes with everything you need to build a beautiful fitness website. This Weebly responsive theme comes with 15+ page templates, and it can be configure to have a mobile-friendly OnePage Layout.
This modern Weebly template is fully compatible with Weebly4. The Oxygen theme also supports all of Weebly's eCommerce features, and it's one of the best Weebly themes if you want to create a fitness membership website.
Serene Weebly Theme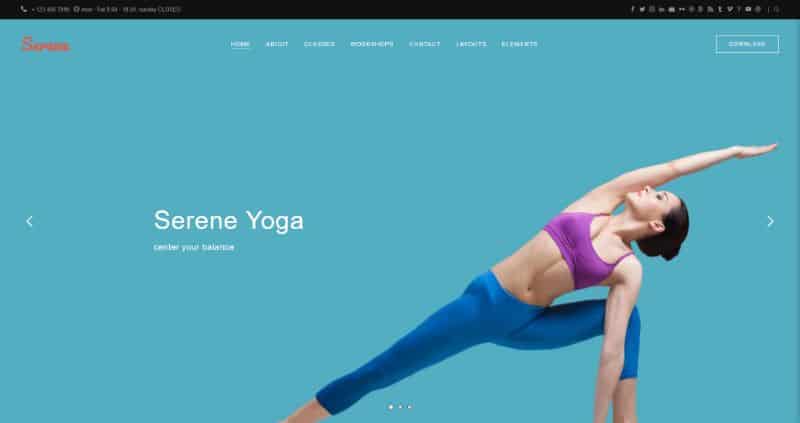 The Serene Weebly Theme is one of the most beautiful themes for a fitness website. This theme has a clean professional design, and it's very easy to customize. That makes the Serene Theme a great starting point if you're looking to quickly build a fitness website.
Vine Weebly Theme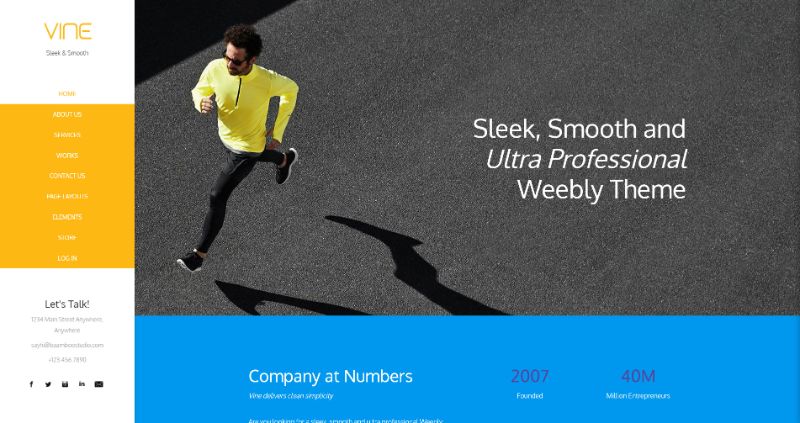 The Vine Weebly Theme is a modern Weebly theme that has a mobile-friendly responsive design. It also features a unique layout with bold colors, side navigation bar, and parallax scrolling. Vine is definitely worth checking out if you're looking to make a statement with your fitness website.
X Weebly Theme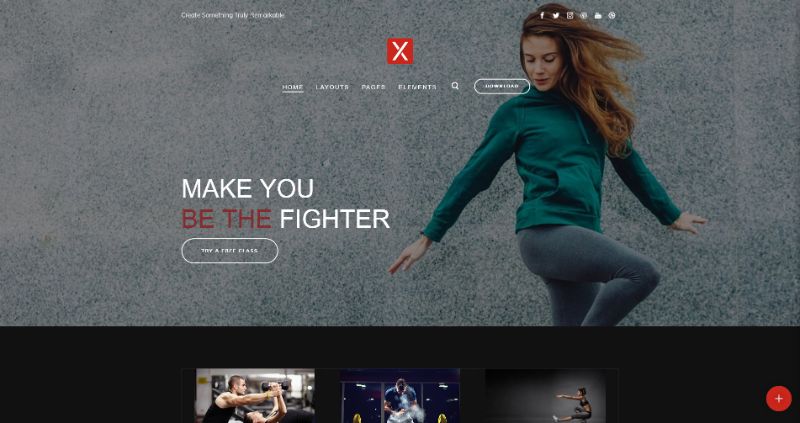 The X Weebly Theme is a mobile-friendly premium Weebly theme. This single page Weebly theme includes five menu styles and 13 page layouts. It also has a striking design that's sure to have an impact on your clients. That makes the X Theme a great choice if you're looking to market your fitness business using social media marketing on Facebook, Twitter, Pinterest, or Instagram.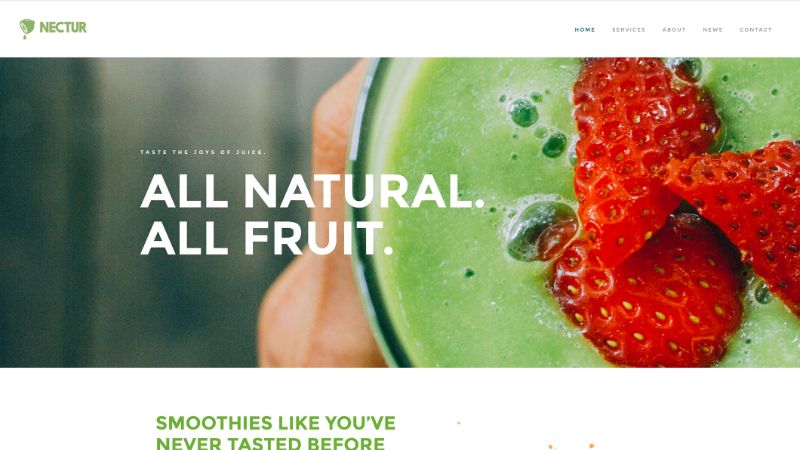 The Paper Theme is one of the best Weebly themes for a lifestyle website. This theme has a simple layout that's easy to modify and personalize. It also works great if you're looking to build an image heavy website since it has a multi-column design. If you're looking for a great blank canvas for a fitness website then you'll love the Paper Theme (Try Now).
How To Create a Fitness Website
Weebly is a powerful fitness website builder that makes it easy for anyone to create a website with no coding experience. However, there are some things that Weebly doesn't provide like a Logo, Images, and Videos that you will need to build your site.
These graphical elements are the key to creating a professional looking fitness website, and without them you'll have a hard time building a website that will attract new clients.
Below you'll find some of the best places to get a logo, images, and videos for a brand new fitness website.
How Do You Create a Fitness Logo?
It's possible to create a logo for a fitness website for free, or you can have one made by a professional logo designer.
48 Hours Logos (View Price) is one of the best places to get a professionally designed logo for a very affordable price.
Otherwise, if you want to save a little money, or if you already have a logo that you need to customize you can create a logo for free using Canva (Click Here)
Free Fitness Videos for Websites
Video is extremely important if you want to build and market a modern fitness website.
Envato Elements Stock Video (Try Now) is one of the best sources for hundreds of sports and fitness related videos for a website.
Creative Fitness Website Names
You probably already know that it can be hard coming up with a domain name for a new fitness website.
If you need some help coming up with a domain name for your business you can get some ideas using this Domain Name Generator (Click Here).
Fitness Website Designer
Building a fitness website can be a challenge even with a fitness website builder like Weebly. If you need help setting up your Weebly website you can hire a Professional Weebly Expert Build Your Site (Click Here)