Wix is an easy-to-use platform that makes it easy for anyone to create a website. It offers a number of features, including templates and an app builder. But does Wix have an app? Read on to find out!
Does Wix Have an App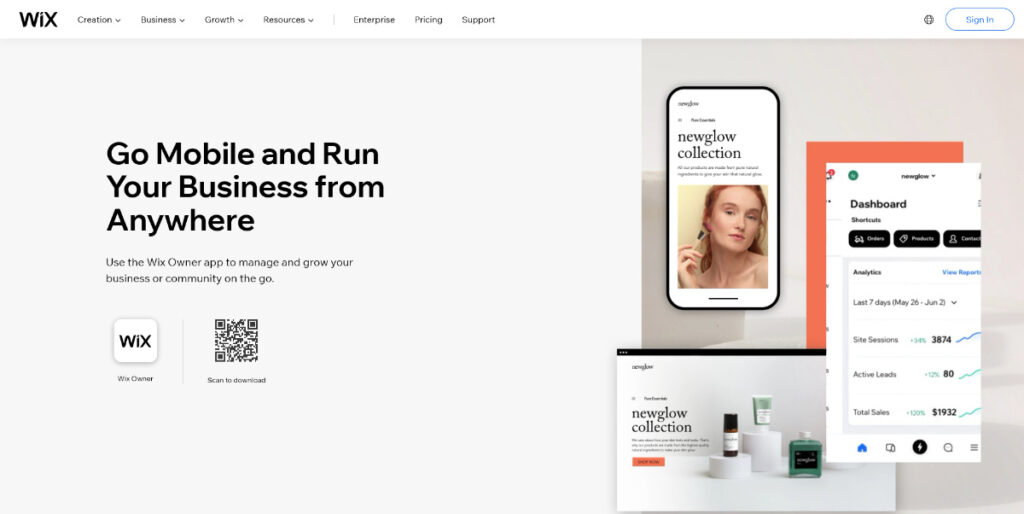 Yes, Wix has an app called the Wix Owner App (Click Here). This app allows you to manage your Wix website on the go. You can manage your site's content, track website traffic, and more. Best of all, the app is available for both iOS and Android devices.
Is The Wix Owner App Free?
Yes, the Wix Owner app is free to download and use with every Wix plan. Just go to the App Store or Google Play and search for "Wix Owner.", or you can click on one of the links below which will take you directly to the app.
Wix Owner App Download
Wix Owner App iOS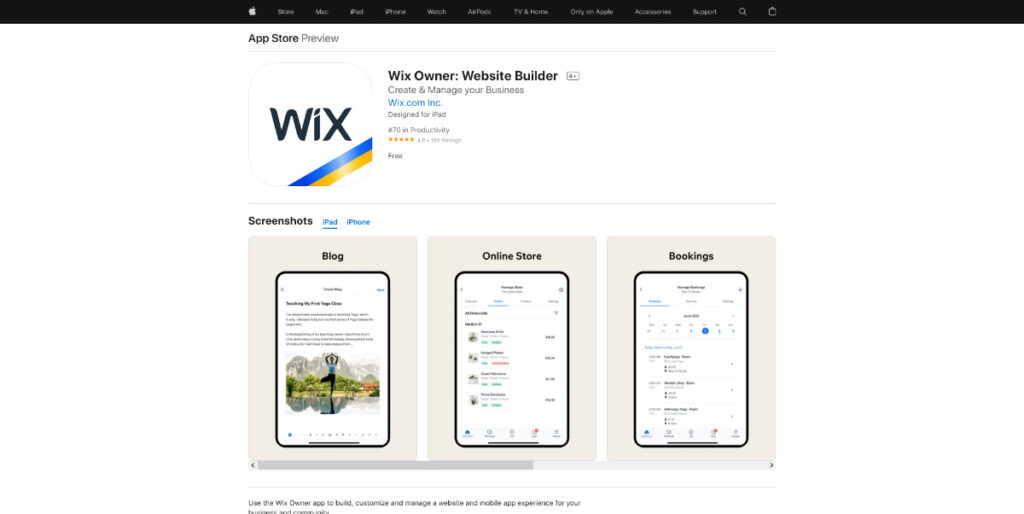 The Wix owner app is available for download on the App Store (Click Here). Once you have downloaded and installed the app, simply log in with your Wix account information to gain access to all of your site's features and content.
Wix Owner App Android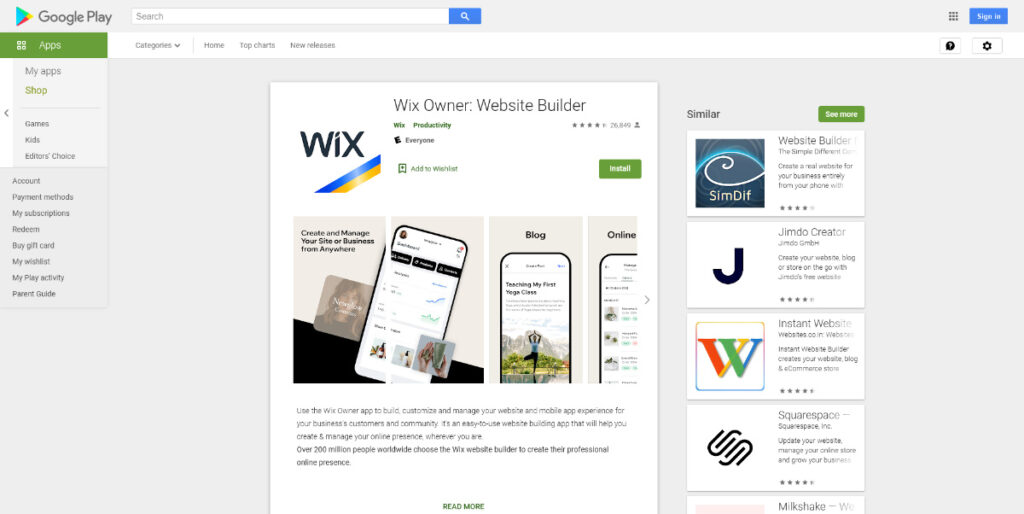 You can download the Wix Owner App from the Google Play Store (Click Here). The app allows you to manage your Wix website on the go and includes features like site editing, publishing updates, viewing stats, and more.
Wix Owner App Features
Manage Your Website
Perhaps the most useful feature of the Wix Owner App is the ability to manage your site's content directly from your smartphone. With the app, you can easily add, edit, or delete pages, posts, and other pieces of content. Plus, you can upload photos and videos right from your phone.
Live Chat with Visitors
Using the Wix Owner App, you can easily chat with website visitors in real-time! Simply open up the app and start chatting away. This is a great way to answer any questions your visitors may have, or just get to know them better. Plus, it's a great way to build trust with your customers and build your brand.
Real-Time Analytics
The Wix Owner App gives you access to real-time analytics, so you can see how your website is performing and make changes on the fly. Whether you're checking incoming orders, monitoring website traffic, or analyzing engagement data, the Wix owner app gives you all the information you need to run your business smoothly.
Manage Your Online Store
The Wix Owner App is the ultimate tool for managing your online store. With it, you can keep track of your sales, inventory, and customers from anywhere. Plus, you can view real-time analytics to see how your business is performing from anywhere even when you can't access a desktop computer.
Manage Your Blog: Compose, Edit, and Post
The Wix Owner App is a great tool for managing your blog. You can compose, edit, and post articles directly from the app, and you can track your blog's stats and performance. Plus, the app makes it easy to add photos and videos to your posts.
Accept and Manage Bookings
You can use the Wix Owner App to easily accept and manage bookings for your business. With the app, you can see all of your upcoming bookings in one place, view customer details and contact information, and even add new bookings on the go. Plus, you can set up automated reminders for yourself and your customers so everyone is always on the same page.
Membership Site Management
The Wix Owner App lets you manage a Wix membership site. It allows you to easily view and edit your members' information, as well as see how many active members you have and what their status is. You can also send out automated emails to your members and manage payments.
Run Your Restaurant
If you're a restaurant owner, the Wix Owner App is a must-have. With this app, you can manage your restaurant from anywhere, at any time.
The app lets you track real-time sales data, view and edit your menu, update your contact information, and more.
So if you're looking for a way to streamline your restaurant's operations and take your business to the next level, be sure to check out the Wix Owner App (Click Here).
Create a Mobile App
You can create a Mobile App using the Wix Owners App and Spaces by Wix. Wix Spaces lets you create fully-functioning mobile apps without any coding. You can choose from a range of templates and features, and you don't need any previous experience or knowledge to get started.
Wix Owner App Problems
The Wix Owner App is a handy tool for keeping track of your Wix website. However, it can be frustrating at times due to various issues.
For example, it doesn't always send notifications when something changes on your website. Additionally, the UI often changes without warning, which can make it difficult to use.
Furthermore, invoices can be hard to fill out, and the app often freezes or fails to refresh and sync properly. While these issues can be annoying, they don't usually impact the functionality of the app too greatly.
Overall, the Wix Owner App is a helpful tool that is worth using despite its occasional frustrations.