If you're looking for a Shopify theme that is easy to customize and will allow your customers to see the colors of any product before they buy, then read on as we dive into our favorite Shopify themes with color swatches.
Shopify Themes with Color Swatches
Gecko 5.0 – Responsive Shopify Theme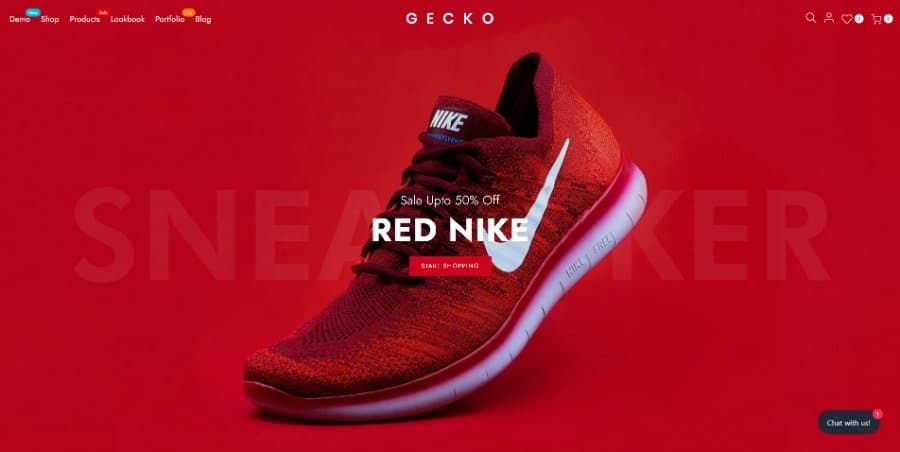 The Gecko 5.0 responsive Shopify theme has everything you need for an online store and more. With 20+ home page layouts, over 30 product templates, and unlimited color swatches you'll be able to build any type of site in no time at all. This isn't just another one-size-fits-all template – this is a fully customizable design that will help your business stand out from the crowd.
This responsive theme is perfect for selling any type of product or service and it offers unlimited variants to showcase a large product collection.
The Mega Menu feature makes navigation easier by placing all your main categories on one page so customers don't miss anything they might want to buy.
There are also many other useful features like Wishlist Support which allows customers to save items they're interested in without having to worry about forgetting them when checking out later
Whether you're looking for a simple and clean theme or something more modern, Gecko 5.0 will meet your needs. Along with its many other great features like unlimited variant images, color swatches, and quick view support, this responsive Shopify theme is sure to be a great fit for your online store.
Outstock Clean, Minimal , Drag & Drop Shopify Theme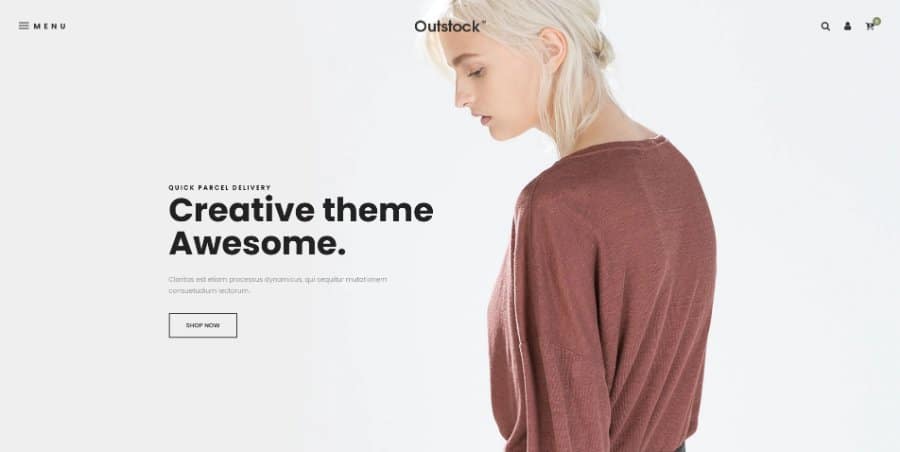 The Outstock Shopify Theme is a clean and minimal theme for your store. With color swatches on the home page, font awesome icons integrated as well as advanced typography options – you can create an elegant brand that will appeal to customers in all niches.
The mega menu with an off-canvas capability makes it easy to navigate through products while searching or checking out different pages of your shop.
Plus, this Shopify theme also includes an Ajax Add To Cart, Ajax Paging & Toolbar built-in which help increase conversions by making it simple for users to find what they're looking for without having to leave their current screen.
Gemini – Responsive Shopify Fashion Theme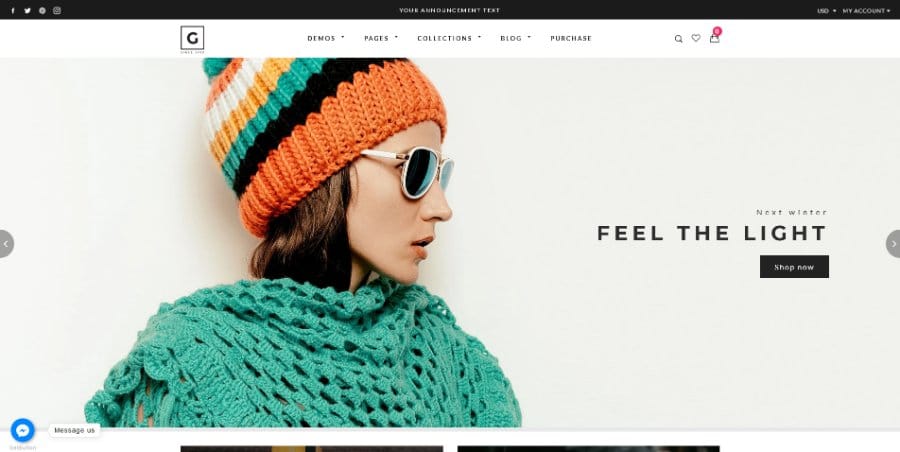 The Gemini Shopify Theme is clean, modern, and fashionable. With features that boost sales (sales pop-ups, countdown timers) as well as essential theme features like a wishlist and newsletter it will keep customers coming back for more.
Some of the features of this theme include a quick shop and lookbook so you can easily showcase your products online.
This versatile theme also includes many different layouts, so it doesn't matter if you sell women's clothing, men's clothes, or children's toys–Gemini has a layout designed specifically for your needs.
If you're looking for an easy way to start making money with e-commerce without all of the hassles of designing your own store we highly recommend you try the Gemini Demo out.
Qrack – Responsive Shopify Theme with sections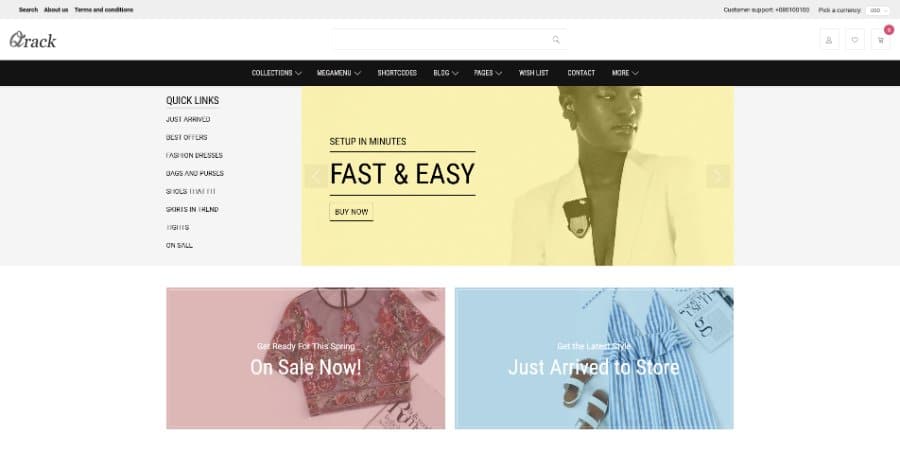 Qrack is a responsive Shopify theme that includes color swatches and an easy-to-set-up Instagram feed. It also has a built-in currency switcher for international users, and you can add vendor links on product pages if you plan on setting up a multi-vendor store
Qrack also has custom buttons on product pages that show additional information in pop-ups such as size charts. It also has built-in tabs that display additional information like shipping costs etc.
Qrack even includes Social sharing buttons that help increase social engagement, which can drive some free traffic from people posting links to your store.
Jemiz Kids Fashion Store Responsive Shopify Theme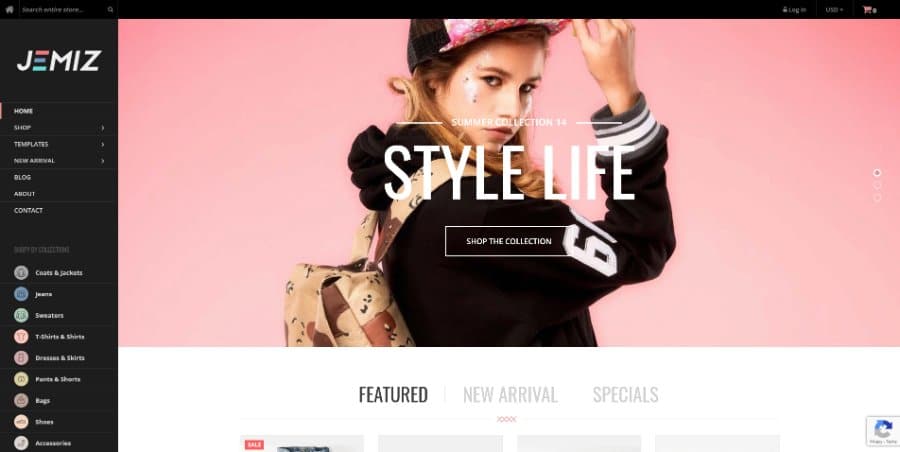 Jemiz is an excellent choice if you're looking for a great-looking children's clothing store theme with tons of customization options without breaking the bank. The product pages in this theme have color swatches at the bottom of each image, which allows users to quickly compare different colors before making a purchasing decision.
Jemiz also allows site visitors to search for products in the navigation bar using AJAX, which means that customers can search through your entire collection without having to wait for pages to load or refresh over and over again.
Jemiz also has a built-in newsletter subscription popup that adds another way of keeping in touch with current customers while encouraging new ones to join your mailing list as well.
Spring – Multipurpose Shopify Sections Theme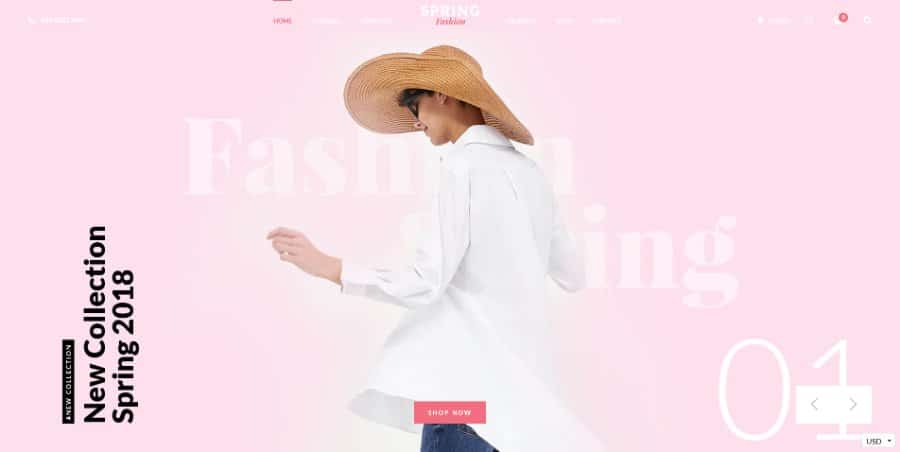 Spring is the perfect theme for new businesses looking to get a head start on their e-commerce store. With 4 home pages, 2 headers, and an updated about us template, and more – this theme has it all.
It also features a custom color swatches app and a product comparison app so you can make sure your products are as beautiful online as they are in person.
This Shopify Theme offers something for everyone; from fashion designers to retailers to bloggers – there's bound to be something that will fit your brand perfectly.
Anormy – Flexible Shopify Template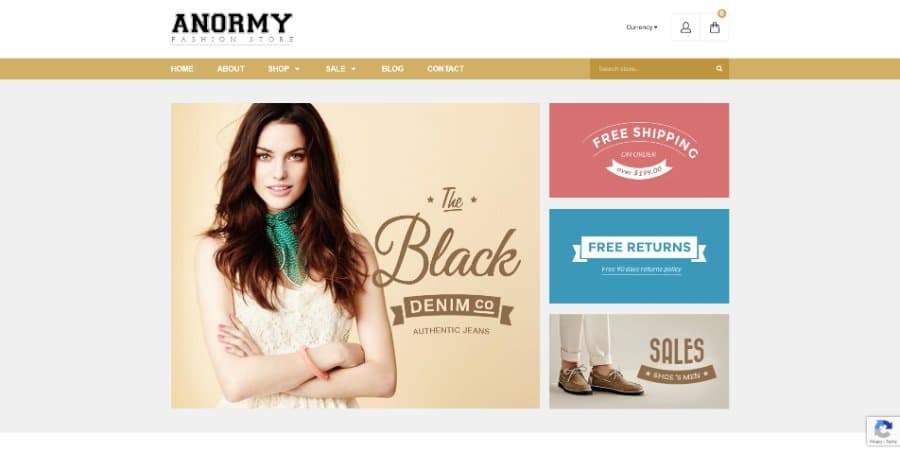 Anormy – Flexible Shopify Template has an elegant design that features color swatches on each product page so customers can see exactly what they'll get before purchasing. This template also has social sharing buttons right on the product pages making it easy for customers to share their favorite items with friends or family.
Virgo – Shopify Furniture, Accessories, Bouquet, Beauty, Multipurpose theme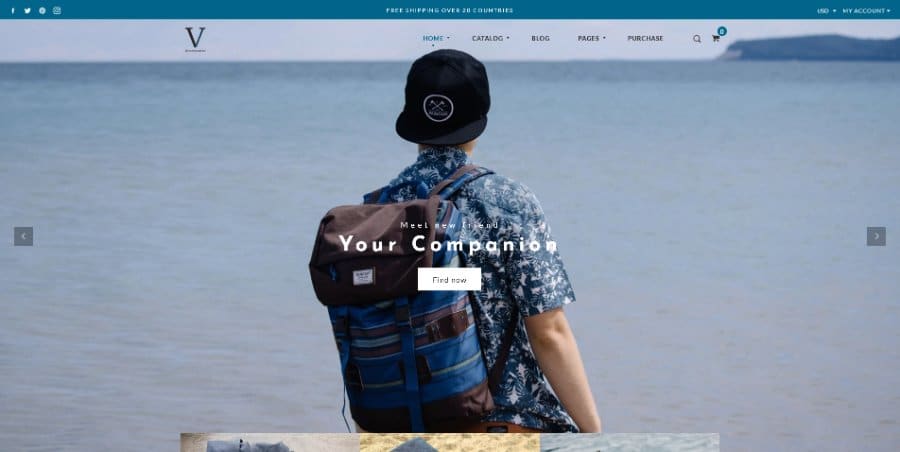 Virgo is a clean, minimal, and highly customizable Shopify theme that will help you stand out from the crowd. Virgo comes with a lot of great features including a Newsletter popup, Quick view, Wishlist, MailChimp Support, an Instagram Feed…and many more. Virgo is very easy to use and suitable for any kind of store. It's also compatible with all major third-party apps in Shopify including apps that allow you to sell unlimited product variants.
Chair – Responsive Shopify Theme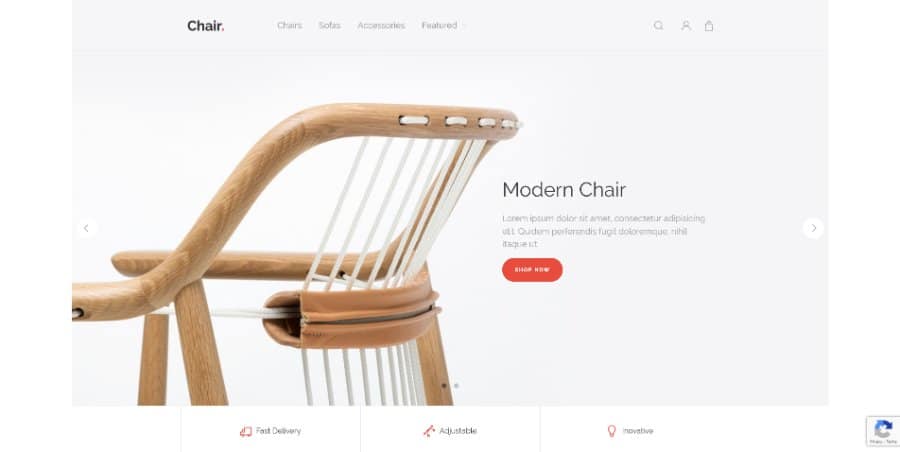 The Chair – Responsive Shopify Theme was built with mobile in mind and features unique product filtering options that allow customers to browse by brand or product type right on the homepage.
The multi-column layout makes it easy for users to navigate between product categories while shopping on their mobile device or tablet. Your online shop will also feature color swatches so potential buyers can easily view colors before they buy.
Plus, product images in this theme all feature zoom functionality that allows shoppers to enlarge photos to see specific details like fabric patterns when hovering over an image on a product page.
ARIES – Everything for a Shopify Fashion theme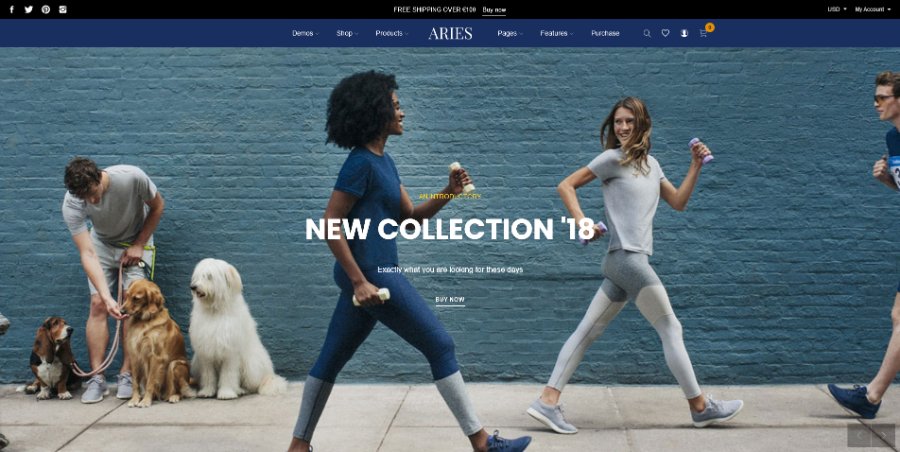 ARIES is one of the best Shopify Themes with Color Swatches. Whether you want to show off collections with single slideshows and galleries in tabs, or have collapsible blocks (accordion) which can be customized into unlimited custom blocks, ARIES will work wonders for your site. Plus, we love how customizable everything is- from color swatches to product videos on the gallery and/or product pages.
Mika – Multipurpose eCommerce Shopify Theme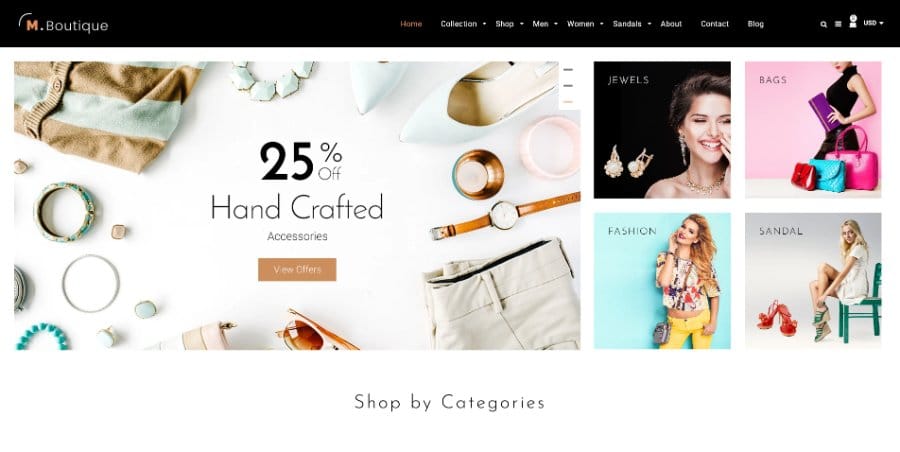 Mika is a multipurpose eCommerce theme that allows you to create any type of store with ease. It's not just another one-trick pony, but instead, it is an all-around toolkit for building beautiful online stores and launching successful businesses.
Mika comes packed with 20+ demo pages so you don't have to waste time on designing each page from scratch – simply import the ones you like and start selling. The best part? You get access to all of these demo sites with just a single purchase.
TopDeal – Multipurpose Shopify Theme with Sectioned Drag & Drop Builder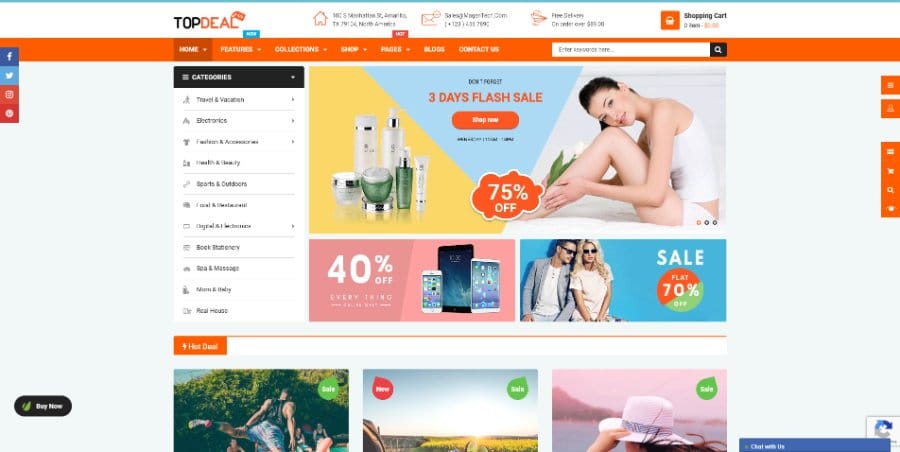 The TopDeal – Multipurpose Shopify Theme is a clean and modern theme that comes with different color swatches, custom logo uploads, unique product page options, etc.
Product labels are also included with this theme which helps customers understand more about what they're purchasing before checking out.
And with a newsletter signup popup for Mailchimp support as well as a dropdown shopping cart that includes Ajax add-to-cart functionality – your store will be up and running and have a professional look and feel within minutes of installing this template.