In this post, we'll take a look at some of the best Shopify D2C themes available on the market. We'll discuss what makes each of these themes unique, and highlight some of their key features. So if you're looking to create a successful D2C store, be sure to read on.
Best Shopify D2C Themes
Minimog – The Next Generation Shopify Theme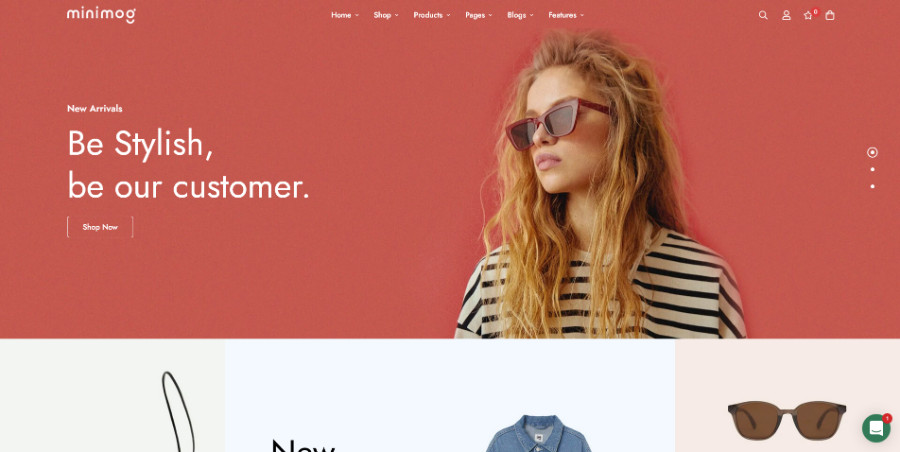 Minimog is the best Shopify D2C theme on the market. It's perfect for fashion stores, electronics stores, and any other kind of shop. The Minimog theme is fully responsive and mobile-ready, so it will look great on any device. It also includes all the features you need to market a successful online store, including custom blog templates, social media support, and more. Minimog is also easy to customize and comes with full documentation. So, if you're looking for a Shopify theme that will help you take your business to the next level, try out the Minimog Shopify Theme (Click Here)
Ella – Multipurpose Shopify Theme OS 2.0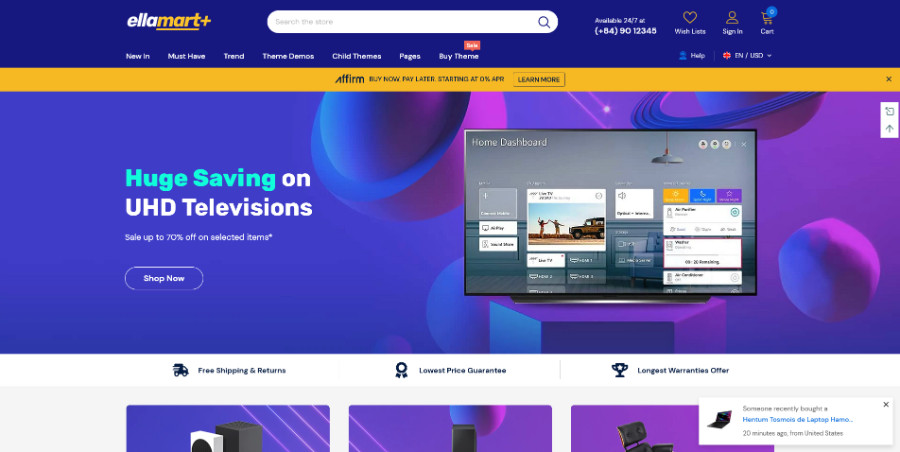 Ella is one of the best Shopify themes for D2C businesses. It's packed with features that make it easy to set up and manage an online store, including support for drag-and-drop content creation, mega menus, and parallax scrolling. Plus, Ella comes with a number of pre-built sections that can be used to create a variety of different page layouts. This makes it quick and easy to get your store up and running, without having to worry about hiring a programmer or designer. And because Ella is updated regularly, you can be confident that your store will always be fast, secure, and reliable.
Wokiee – Multipurpose Shopify Theme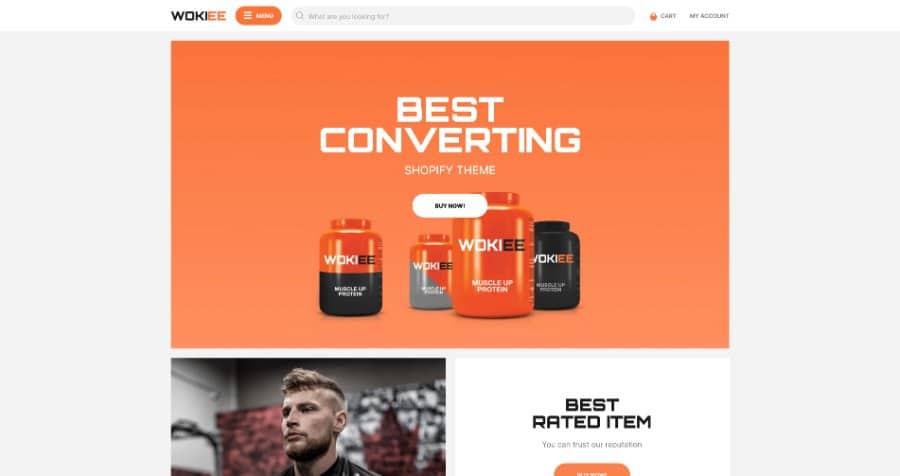 Wokiee is widely regarded as the best Shopify theme on the market. It comes packed with features that are essential for any direct-to-consumer business, including a powerful megamenu, 3D and VR support, an Instagram shop integration, size guide tables, and multiple lookbook variants. Additionally, Wokiee features dynamic checkout buttons and countdown timers to help increase conversions, as well as Google rich snippet tool support to ensure that your products are properly indexed by search engines. Finally, this theme also includes 5 blog variants to help you keep your customers informed about your latest products and to reach new customers with helpful content.
Kalles – Clean, Versatile, Responsive Shopify Theme – RTL support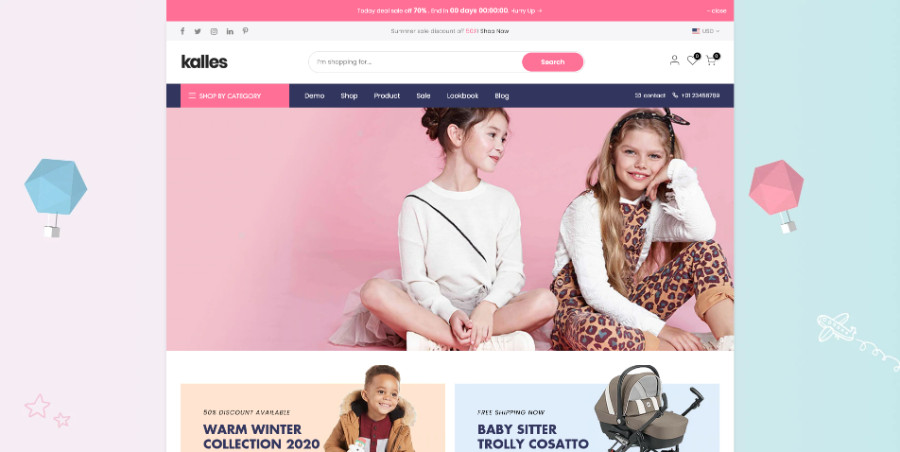 Kalles comes packed with an impressive range of features, including 20+ home page layouts, multiple product page styles, social sharing features, responsive design, and unlimited colors & layouts. Plus, Kalles is constantly being updated with new features and improvements. For example, recent updates have added support for Ajax product filters, wishlists, product comparisons, product quick view, and advanced image display options. Kalles is also highly customizable, thanks to its powerful Theme Options panel. So whether you're looking for an out-of-the-box solution or a fully customized experience, Kalles is a great choice.
Dawn Shopify Theme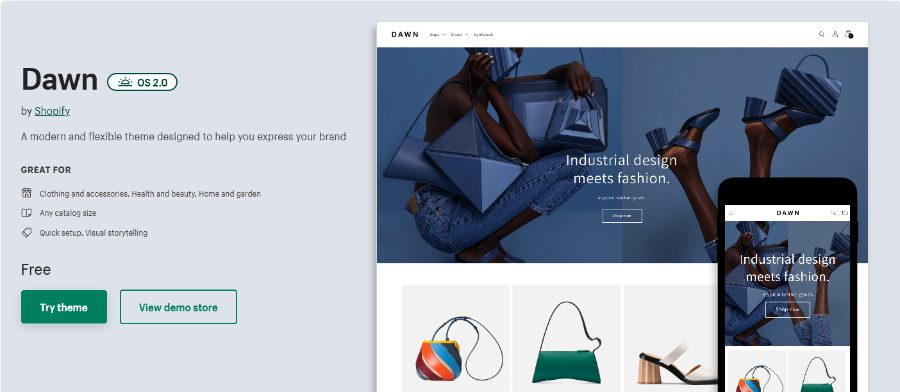 Dawn is a great Shopify theme for anyone looking to quickly launch their online store. The Dawn theme provides all the merchandising tools you need to showcase your products in their best light, including high-resolution images, image galleries, image zoom, product options, and more. So if you're looking for a free Shopify theme that has it all, Dawn is a great option.
Avone – Multipurpose Shopify Theme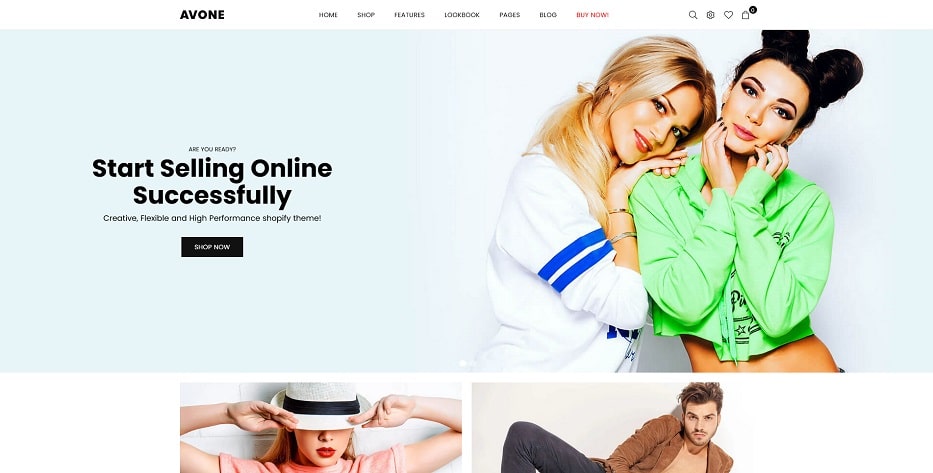 Avone is one of the best Shopify D2C themes on the market. It comes with 28+ pre-made demos, which can be easily imported and customized with no coding skills required. Avone is also 100% responsive, SEO optimized, and translation ready. In addition, it offers full RTL support for right-to-left languages such as Arabic or Hebrew, which makes it a great Shopify theme for international markets.
Shella – Multipurpose Shopify Theme. Fast, Clean, and Flexible.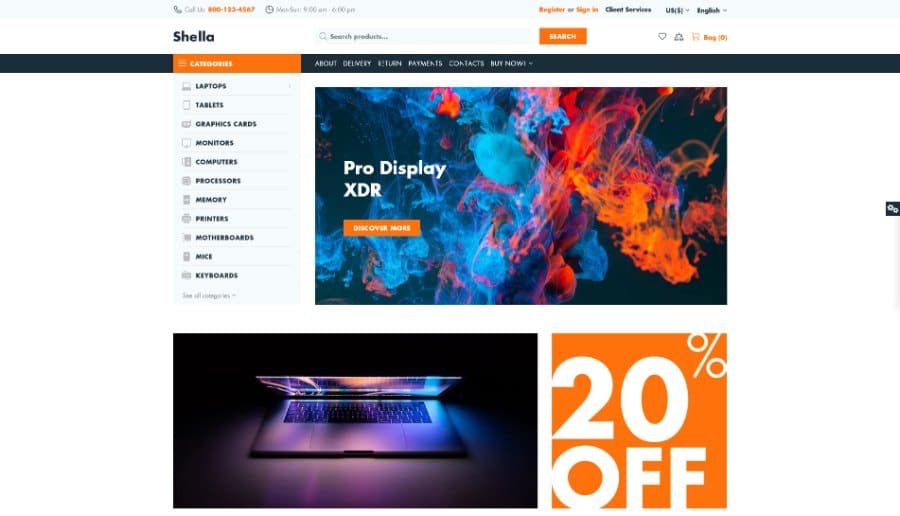 Shella is designed to look great on any device, and it lazy loads images to make your website faster on slow connections. This theme also features a newsletter popup tool that makes it easy to collect email addresses from your customers, and it also has a built-in shipping calculator that makes it easy to compare shipping rates from different carriers.
Gecko 5.0 – Responsive Shopify Theme – RTL support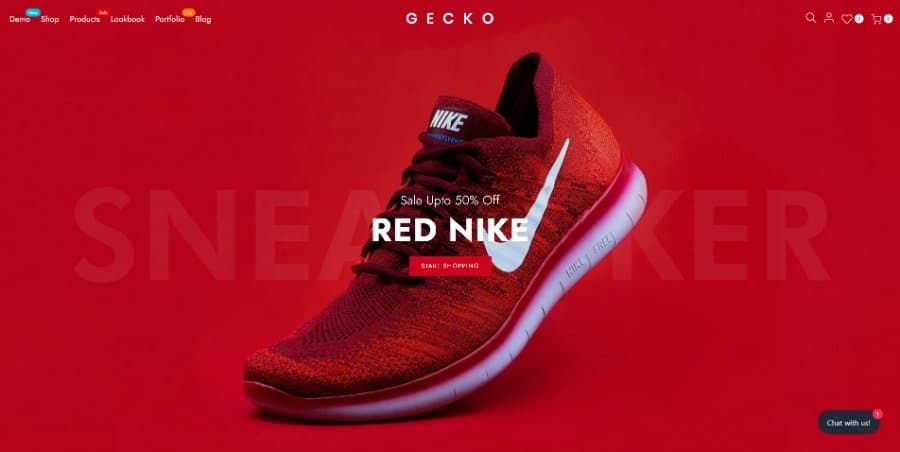 The Gecko 5.0 Shopify Theme has a sleek, modern design and is packed with features that will help you create a powerful, professional online store. Gecko is fully responsive and includes more than 20 available home page layouts. It also features social sharing features, product filters, zoom magnifier support, and currency switcher support. Overall, Gecko is the perfect choice for anyone looking for a clean, modern Shopify D2C theme.
MAXMIN – Dropshipping AliExpress Clone Shopify Theme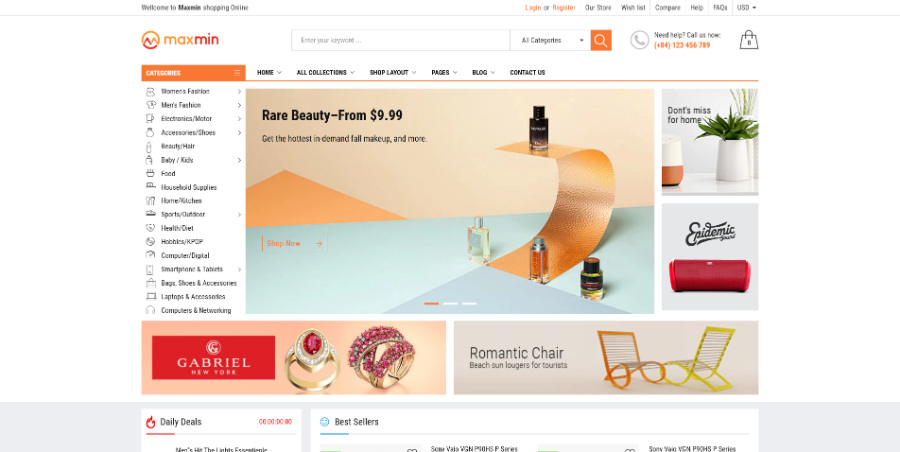 MAXMIN is a Shopify theme that offers a variety of features to help you create an online store that is both user-friendly and visually appealing. The theme includes seven product page layouts, product customization options, sub-collections, and collection banner sliders. With MAXMIN, you can also showcase upsell products, recently viewed products, and suggest products to potential customers. In addition, the theme also features dropdown megamenus in both horizontal and vertical layouts.
Handy – Handmade Shop Shopify Theme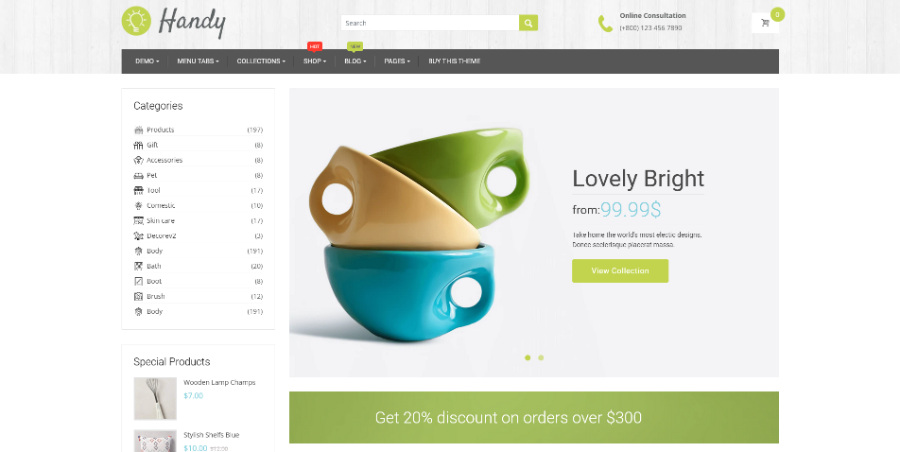 Handy is a clean and modern Shopify D2C theme that has been specifically designed for handmade goods. The theme includes a number of features that are ideal for Etsy-style stores, such as a built-in marketplace, support for multiple currencies, and the ability to sell physical and digital products.
Home Market – Flexible Shopify Theme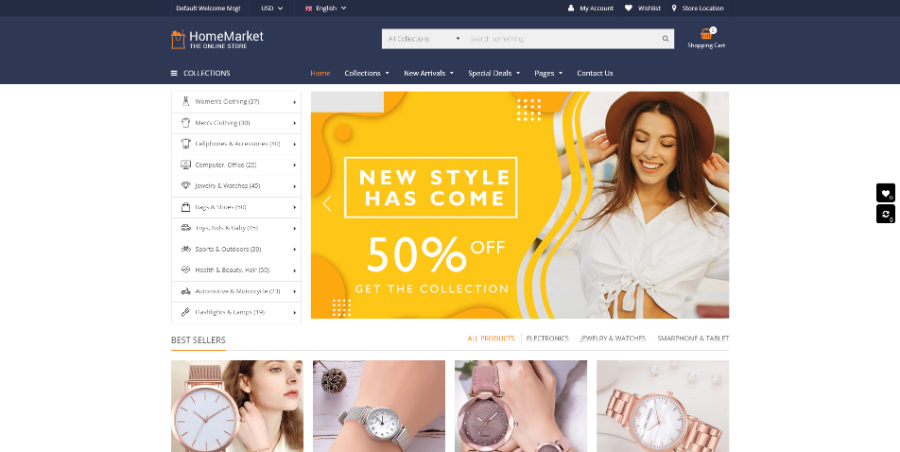 Home Market is a Shopify D2C theme that is perfect for those who are looking to start their own online store. The theme is packed with features that will allow you to create a professional-looking website with ease. In addition, the theme is also compatible with AliExpress Dropshipping, so you can easily start selling products from one of the world's largest online marketplaces without having to purchase any inventory. Whether you're selling fashion, furniture, or accessories, Home Market has everything you need to get started.
Motion Shopify Theme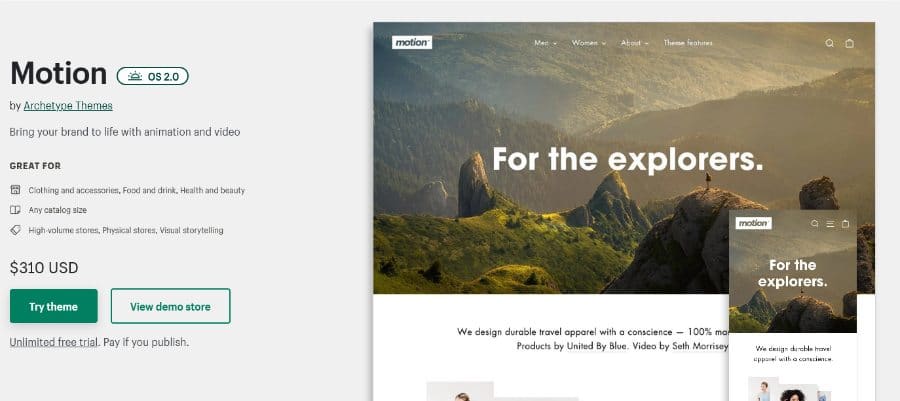 Motion is a good D2C Shopify theme for high-volume stores, and stores with a physical presence. It features a robust cart and checkout system that can handle a large number of orders, as well as a number of features designed to increase conversion rates. These include things like a blog, cross-selling, in-menu promos, and product reviews.
Streamline Shopify Theme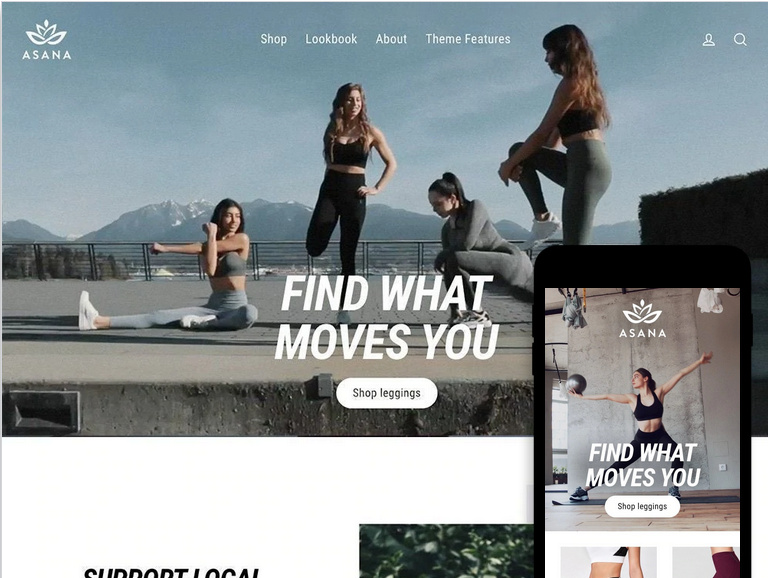 Streamline includes marketing tools such as blogs, cross-selling, customizable contact forms, FAQ pages, product badges, product reviews, and promo banners. And streamline is the perfect Shopify theme for high-volume stores that need a robust platform that can handle the demands of any type of D2C business.