Are you looking for the best Shopify theme for conversions? Then you're in the right place. In this article, we'll review some of our favorite themes and show you why they're great for improving the conversion rates on your Shopify site.
You may be wondering what makes a theme good for conversions. Well, it all boils down to customer experience! A high converting Shopify themes end goal is to provide customers with a seamless, friction-free shopping process when they land on your site.
This means having clear navigation with large buttons, an intuitive checkout process, and quick loading speeds so visitors don't get frustrated while browsing your products or filling out their information during checkout.
To help you find the right theme for your Shopify site, we have created this roundup of the best Shopify themes for conversions currently on the market. We hope this list helps you out!
Best Shopify Theme for Conversions
Wokiee – Multipurpose Shopify Theme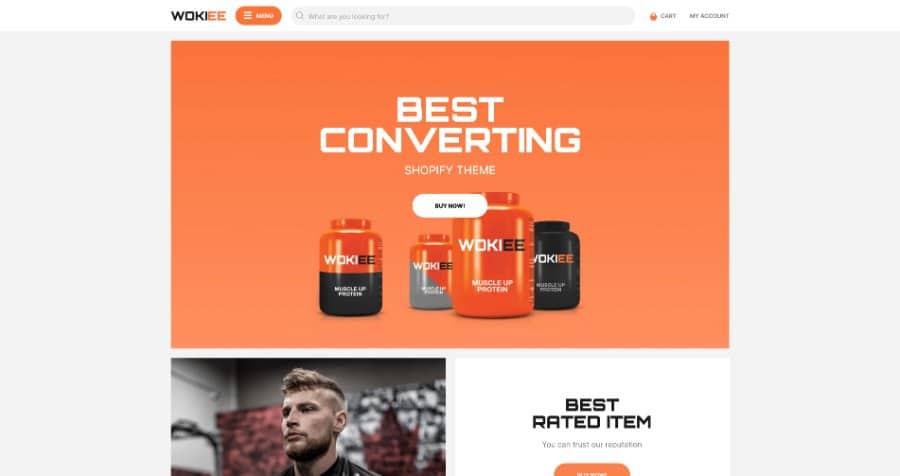 Wokiee is the perfect theme to help you create a high-converting Shopify store. With 86+ homepage layouts, 6 product page variants, and 7 collection page variants, you can create the perfect layout that converts more customers when they visit your store.
The best part about this theme is that it's easy to customize with a simple drag-and-drop builder! If you want to change colors or add media such as 3D models, product videos, or YouTube videos on your product pages – this theme has got you covered.
Plus, this theme also includes hundreds of features that improve conversions like Product Quick View, Instagram Shop, Size Guides, LookBook Variants, Dynamic Checkout Buttons, and it also allows customers to Preorder Products so you can make sales before you even have any inventory.
Click here now to try out the Wokiee Demo Site
Shella – Multipurpose Shopify Theme – Best Shopify Theme for Conversions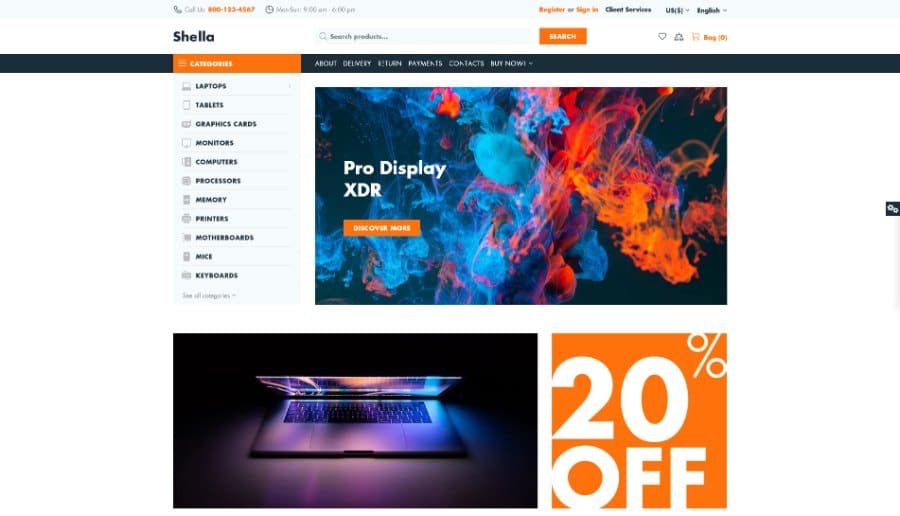 Shella is one of the best Shopify themes for conversions. It has tons of features and options to make it easy for you to customize your store. You can easily change colors, fonts, layouts and more with just a few clicks. Plus, Shella comes with 1000+ live customization options so no matter what type of business you have or how many products you sell, you can easily create a high converting store
With the Shella Shopify theme, you can quickly make your website look and run like a fortune 500 eCommerce store! From adding social media icons or customizing product pages you're only limited by your imagination
You can even add a newsletter popup with a MailChimp Integration (and don't worry about coding). It's all possible with just one click. And when combined with SEO optimization tools – well…we think it sounds pretty good so far!
But wait until we tell you about the built-in shipping rates calculator which automatically calculates shipping costs based on weight or price per unit as well as how many items are being shipped together; so you will not only save time but also money on every order!
Plus, did we mention the wishlist feature? Or how about comparing products side by side? This theme also has predictive search which is another great feature that predicts what users might be looking for before they finish typing, and that's just the tip of the iceberg.
Basically any feature you would ever want this theme already offers, and the developers of this theme are always keeping it updated and adding more!
Click here now to try out the Shella Demo Site
Porto – Responsive Shopify Theme – Best Shopify Theme for Conversions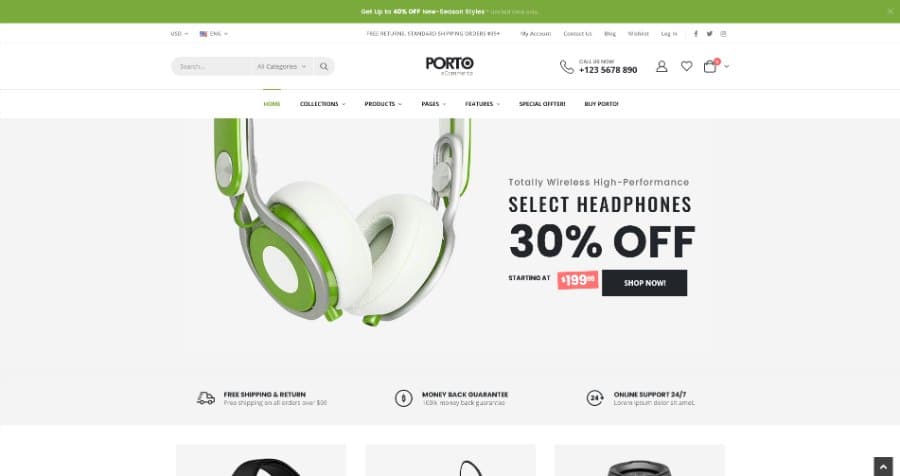 Porto is the best responsive Shopify Theme on the market. It's designed to convert more visitors into customers with its clean and modern design, retina-ready graphics, and powerful features like unlimited color options. With 20 homepage layouts, it's easy to find one that suits your needs. And if you're not sure what you want yet, this theme includes sample data so you can get started right away
Porto is the best Shopify Theme for conversions. It comes with dozens of product detail page variations, a dark mode option, and various category banners. You'll also find a banner slider on category pages, a product page with/without a sidebar, lots of useful custom blocks, and social bookmarks for products. Plus, this theme is SEO optimized so that your website will rank higher and bring in free sales from search engines like Google or Bing.
Get started with the Porto Responsive Shopify Theme today by clicking this link!
StoreGo – Multipurpose Premium Electronic Shopify Theme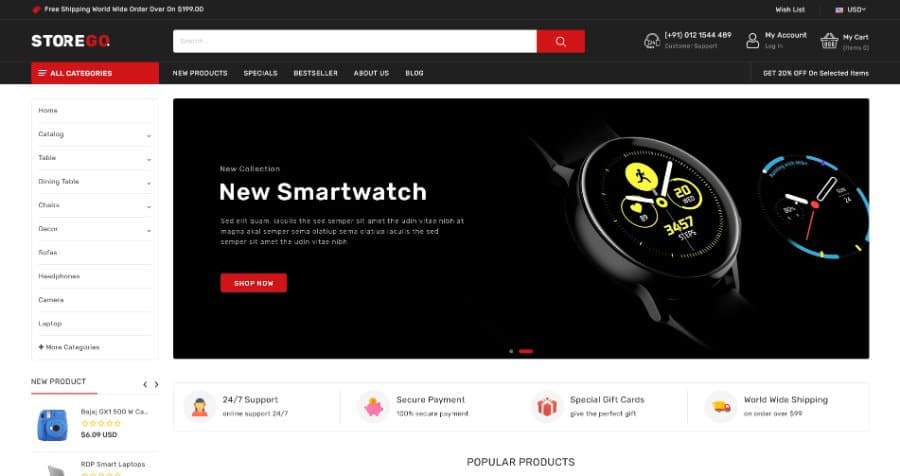 StoreGo is a premium e-commerce template for Shopify, designed to increase your conversions by making it easy for customers to find what they are looking for. And the clean and modern design of this multipurpose shop will make your products look great on any device or screen size
This responsive Shopify theme comes with many custom features like product image zoom, AJAX add to cart button, and more
With StoreGo, it's easy to show off your products in detail with the unique product page layouts. You can also refine search results with the advanced filter system and conveniently view products with image zoom capabilities.
This theme also has a blog section so customers can stay up-to-date on the latest trends! Plus, StoreGo offers SEO-friendly features that will help boost your rankings in Google search engine results pages (SERPs).
Finally, this them offers a one-click installation process so setting up this theme takes just minutes!
If you want a premium Shopify theme that converts like crazy then don't wait for another second because StoreGo has all of your needs covered whether you're new to Shopify or a veteran eCommerce store owner.
Boost Spark Shopify Theme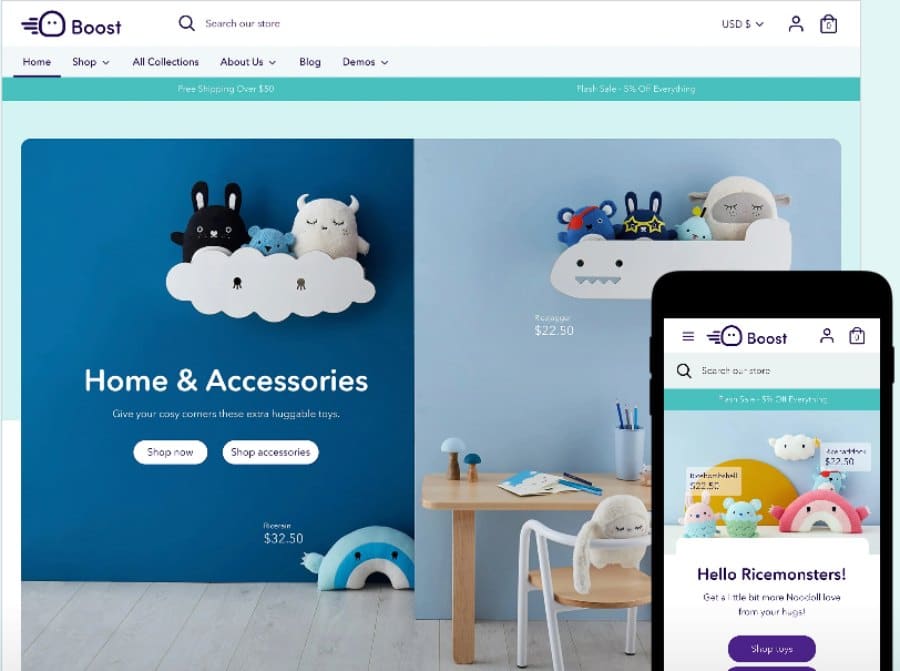 Boost Spark is one of the best Shopify themes on the market today. If you're looking for an easy way to boost your sales, then look no further than the Boost Spark Shopify Theme! With its clean design, top-notch features, and easy customization options, this powerful eCommerce template will help you take your online store from good to great in just a few clicks.
Boost has been carefully crafted by a team of eCommerce experts who've spent years studying how people shop online and what separates successful stores from those who struggle.
With Boost, you can create a beautiful homepage design that engages users through images and text while also encouraging conversions through powerful attention-grabbing features like live search results and related product recommendations based on customer browsing behavior!
If you're looking for a beautiful theme that makes it easy for anyone to find products they love then check out the Boost Shopify Theme today (Click Here)
Gecko 5.0 – Responsive Shopify Theme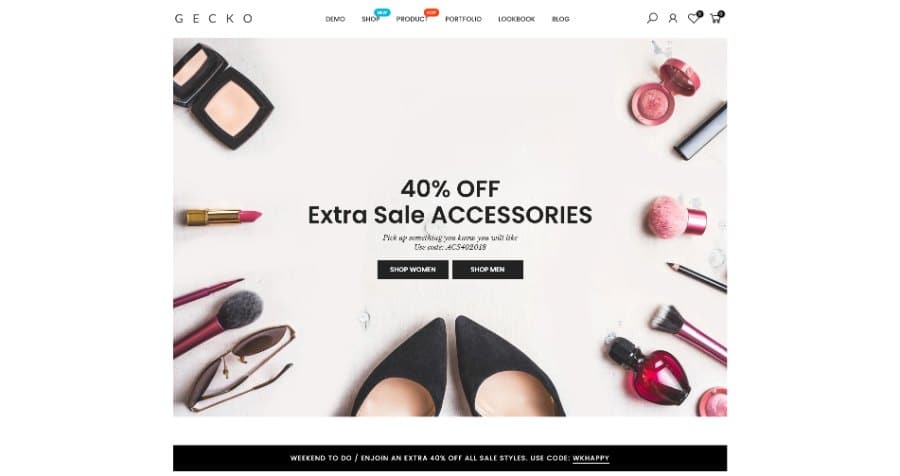 Gecko 5.0 is the perfect theme for any store owner looking to grow their business and make more money. With over 20 different home page layouts, it's easy to find one that will work perfectly for your store.
With the Gecko 5.0 Shopify theme, you can also choose from multiple page styles, incorporate social sharing features, and it has a multi-purpose design so you can use it as an eCommerce store with a supporting blog to drive more traffic to the products you have on offer.
Plus this theme includes Constant Contact & Klayvio support so you can easily create an E-Mail Marketing strategy for your store.
Plus, we know how important security is these days with GDPR in full effect – which is why you might want to go with Gecko 5.0 if you have lots of European customers since it is fully GDPR compliant out of the box!
And to top it all off you even get support for the Ryviu Shopify Review App for no additional cost – something most other themes don't even bother to offer.
Click here now to try out the Gecko 5.0 Demo Site
Kalles Responsive Shopify Theme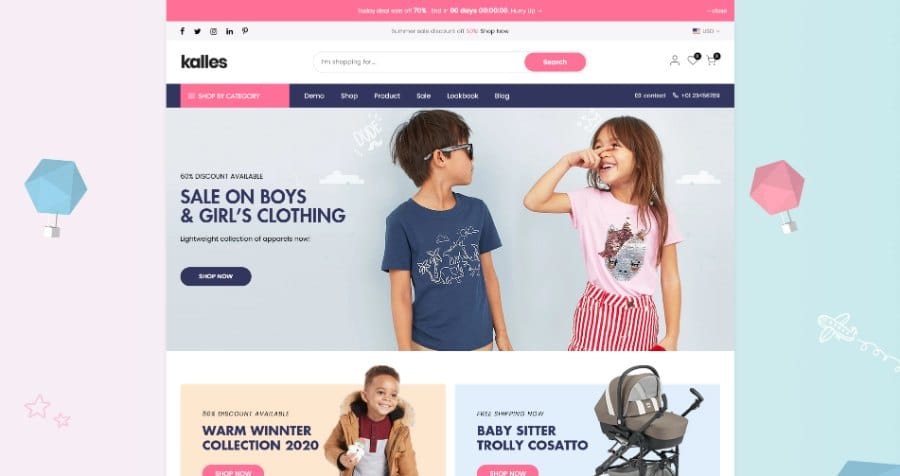 Kalles is the best Shopify Theme for Conversions. It has all of the features that you need to make your store stand out from the competition and convert more customers.
This theme comes with several demos that are ready-to-use to help you save time. With its carefully crafted design and advanced features like Mega Menu or Product Quick View, Kalles will help you increase conversions while maintaining a professional image of your brand.
While other themes focus on everything but conversion rates (like animations or large product images), this theme makes sure that every element in its layout is focused solely on helping your customers make purchases faster and easier than ever before. Whether they need to find information about different products quickly or compare them side by side – all this will help improve your conversions and average order value.
Most store owners don't realize that they're losing sales because their site isn't optimized for conversion. They settle for a 2-3% conversion rate, which leaves a lot of money on the table. That means most of your marketing efforts end up wasted.
Kalles is the best Shopify theme for conversion optimization because it has figured out how to encourage shoppers to become buyers with features like related products and cross-selling to make sure your store converts all of its traffic into sales.
Avone – Multipurpose Shopify Theme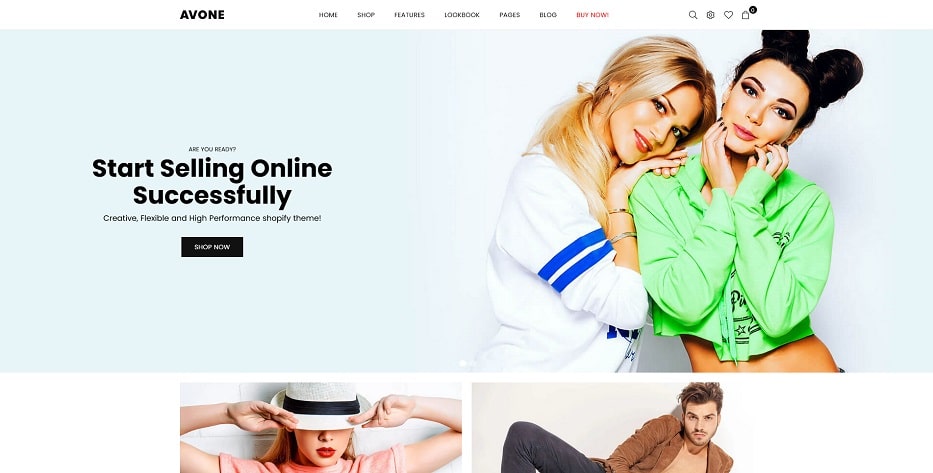 Avone is a multipurpose Shopify theme that has been designed for conversions. It comes with 28 pre-made demos, 7 product page styles, so it's easy to create the perfect look for your store.
The theme is GDPR ready and optimized for Google PageSpeed which will help you rank higher on search engines like Google. Avone also supports MailChimp so you can easily send newsletters to your customers without any hassle!
With Avone, you can set free shipping thresholds to increase your average order value without losing customers who only want to make small orders.
Avone also lets you display a countdown timer on the cart page that shows how much time is left until an item goes out of stock and encourages shoppers to make their purchase before it's too late.
Plus, you can also easily create product bundles so that customers have more options when they are checking out, and shoppers can see other people buy products with social proof popup offers.
Kala Customizable Shopify Theme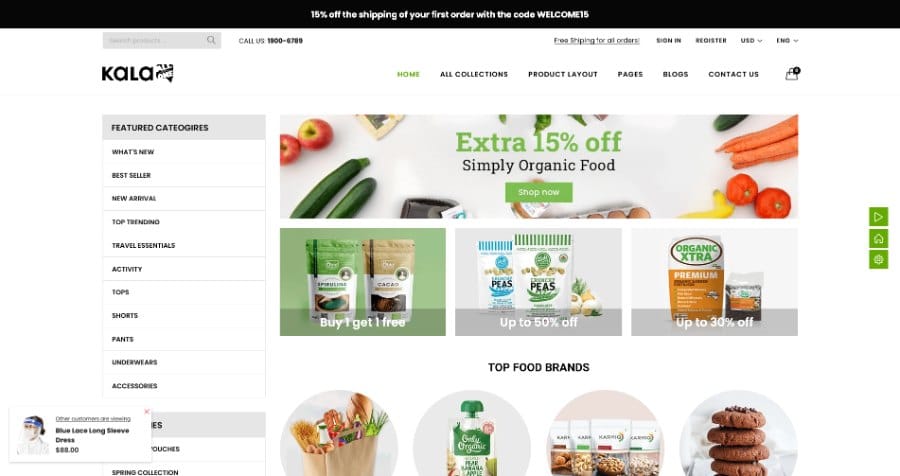 The KALA Shopify Theme offers a ton of different page layouts and sections, so you can build your own unique store with ease. And best of all, it comes with 110+ unique designed sections and product sections such as bestsellers, new products, featured products, deal products, products by category…etc (new sections are added continuously).
The KALA Shopify Theme is a fully customizable Shopify theme that has been designed with conversion rates in mind from the very beginning. With KALA theme's mega menu styles you can easily add custom Mega Menus into any section or footer on your site! The possibilities are endless with this powerful feature. This makes it easy for customers to find exactly what they're looking for on mobile devices without having to dig through pages of content or scroll endlessly down long lists of items.
Best of all KALA was built with SEO in mind and it takes full advantage of Google's product Scheme since it provides detailed product information such as prices, reviews, stock quantities, etc., which can be found easily by customers via Google search results.
Fastor – Multipurpose Shopify Sections Theme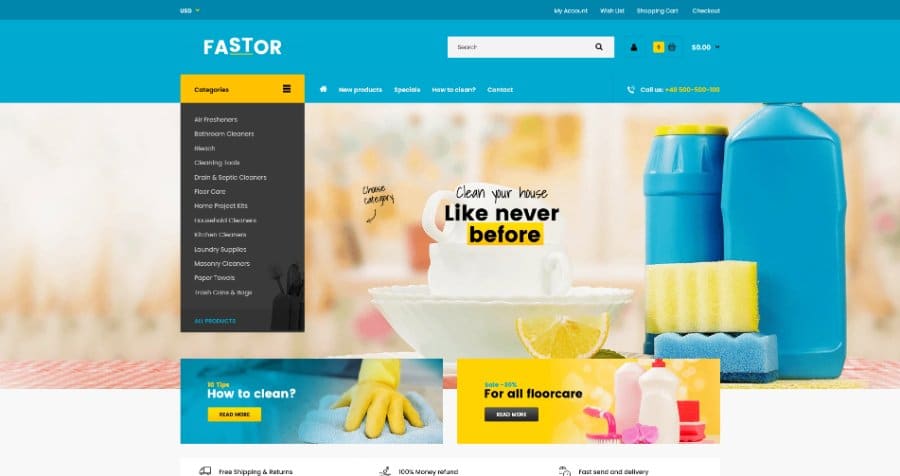 Fastor – Multipurpose Shopify Sections Theme comes with 57+ pre-made demo layouts and auto-update pricing on product pages, so you'll never have to worry about your product pricing becoming outdated. It also includes social share buttons so that customers can easily share products with their friends on Facebook or Instagram!
It also features advanced product filtering features too – using Shopify tags or color swatches, your customers will be able to sort and filter through your collection pages in seconds! And to top it all off Fastor has built-in MailChimp support, which makes it easy for anyone to set up their own email marketing campaigns from start to finish.
Elessi 2.0 – Responsive Shopify Theme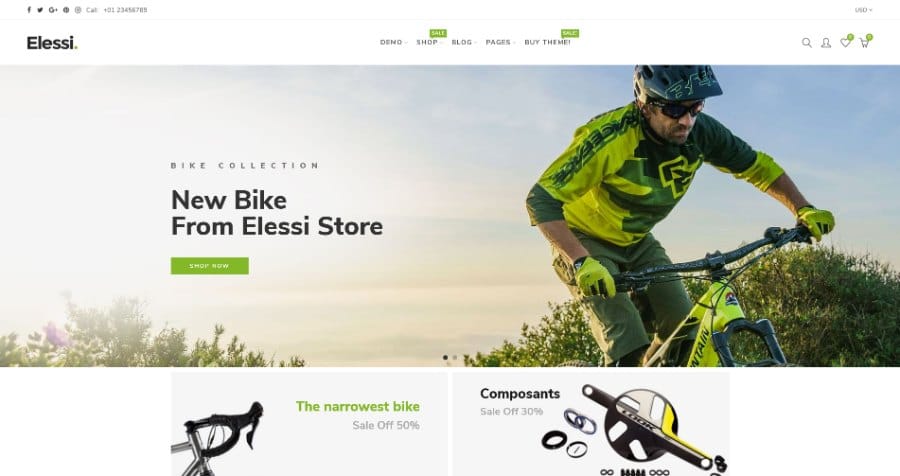 Elessi 2.0 is a responsive Shopify theme that will help your store convert better than ever before. With features like back-in-stock notifications, 360-degree product view, and pre-orders, this theme has everything you need to make your store a top performer.
It also has a countdown timer for flash sales that let your customers know about deals they don't want to miss out on. Plus with a promo popup option and infinite scrolling/load more button, there's no limit on how many products you can offer!
Plus, Elessi 2.0 has built-in E-Mail marketing support – so if someone signs up for your email list while browsing around your site, they'll automatically get an email from you letting them know about their purchase or order status! And if they sign up for your list while checking out? That means even more emails from you in their inboxes every week! It doesn't get any easier than that when it comes to marketing your store.
Material – Responsive Shopify Theme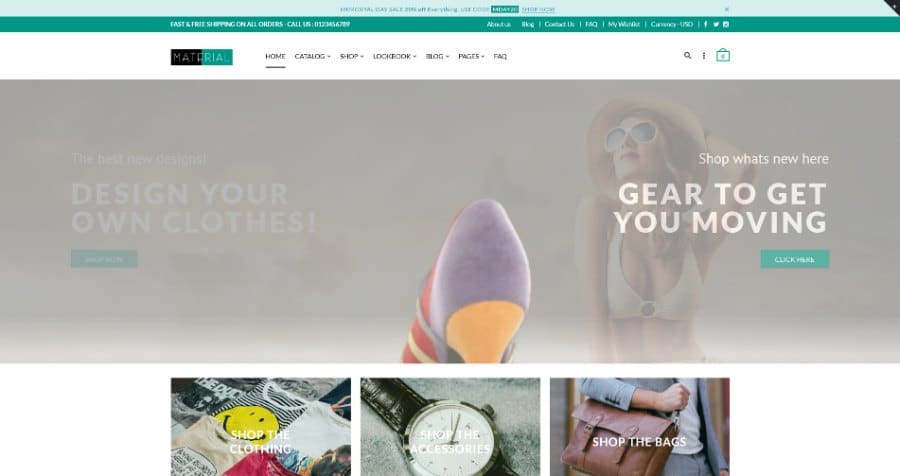 Material is the best high converting budget Shopify theme on the market. With Material, you can create a beautiful online store that sells products and services with ease. It's perfect if you want to sell anything from clothes to food to furniture. You can also customize it however you like – so it looks and feels on-brand for your customers!
With Material, you'll be able to create back-in-stock notifications so customers can find what they need when it's ready to order. And with full support for Product Review Apps, this theme makes it easy for people to share their experience with your products on your site and social media.
Plus this theme lets you added embedded Twitter and Facebook Like Boxes so you can connect with new customers on social media platforms.
Best Shopify App for Conversions
Conversion Plus Shopify App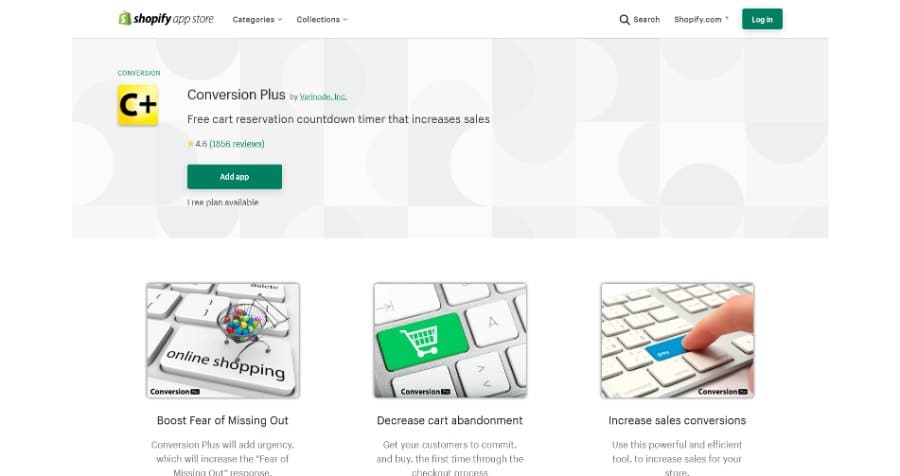 Conversion Plus is a Shopify Aapp that gives you everything you need to boost your store's conversions. This app includes cart reservation timers, exit-intent popups, and much more!
The Conversion Plus Shopify app will help you lower your cart abandonment rate by adding an exciting timer to your store's shopping cart that shows how many seconds remain before a shopper's cart reservation expires!
This countdown clock increases urgency and encourages shoppers to complete their orders faster than they normally would have if they weren't faced with a deadline on their order.
And to help sweeten the pot Conversion Plus also gives you the ability to offer special discounts or incentives if buyers commit within X amount of time (i.e.: "Order now and get 20% off!").
ReConvert Upsell & Cross Sell Shopify App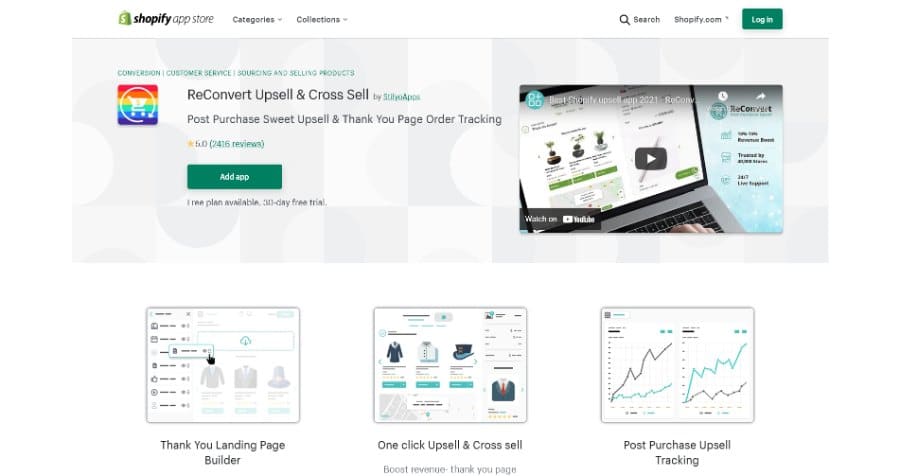 The ReConvert Upsell & Cross Sell Shopify App can help you increase your sales and conversions by upselling products to customers at the exact right time. This way, you'll be able to turn visitors into buyers with this app's powerful features such as discount popup with countdown timer (upsell), product recommendations upsell & cross-sell (Personalized Recommendations), and more!
ReConvert is the perfect solution for Shopify stores looking to increase their conversion rates by adding upsells and cross-sell offers to their thank-you pages. A lot of eCommerce stores overlook this opportunity because it can be difficult to create these offers manually, but with ReConvert it only takes seconds!
This app also lets you customize all of the elements on your thank you page including countdown timers, product recommendations (upsell), social sharing buttons, post-purchase surveys & more!
POP! Sales Pop & Social Proof Shopify App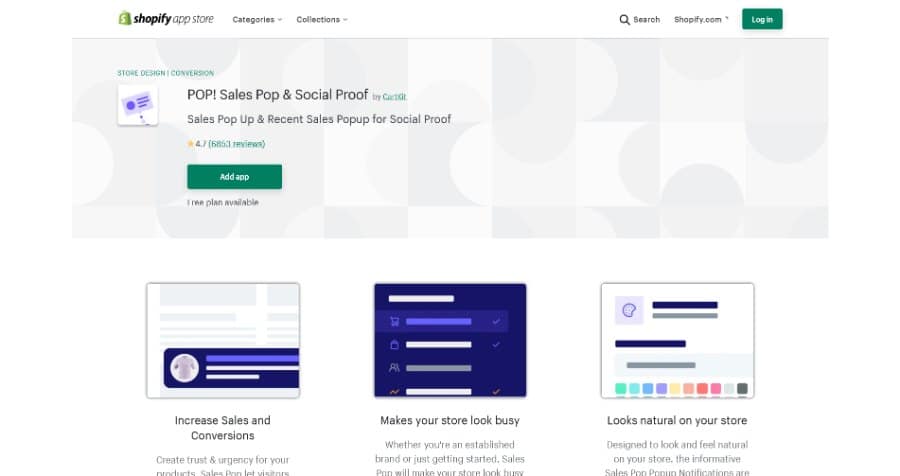 POP! Sales Pop & Social Proof is the best app for adding social proof and pop-up messages to your Shopify store. It displays recent orders in real-time, so customers know they are buying from a popular brand that others trust and buy from regularly.
This Shopify app will show visitors that other people are interested in the same products they're looking at, creating a sense of FOMO (Fear of Missing Out). This makes customers feel like if they don't buy now, they'll miss out on something great.
Sales Pop also shows when an item is running low or out of stock – which creates a sense of urgency for customers who are on the fence about ordering a product from your store.
Conclusion
We've covered the best Shopify themes for conversions and the top 3 Shopify apps that will help boost your sales. The next step is to get a 14-day Free Trial of Shopify, so you can see which one is right for you.
You'll have full access to all their features during this time which includes unlimited bandwidth, dozens of free apps, 24/7 live chat support, and more!