For store owners, finding the best multi vendor app for a Shopify store can be a tough decision. The following apps will integrate with your Shopify store so vendors can list their products on your site, and they allow each vendor to take care of their own orders.
The best thing about these apps is that they offer features like customer management tools and order tracking right within the app – making it easy for you to run your business even if you have hundreds of vendors selling products in your Shopify Store.
In this post, we will go over five different multi-vendor apps so you can determine which is the best option for your needs.
Best Multi Vendor App for Shopify
Multi Vendor Marketplace by Webkul Software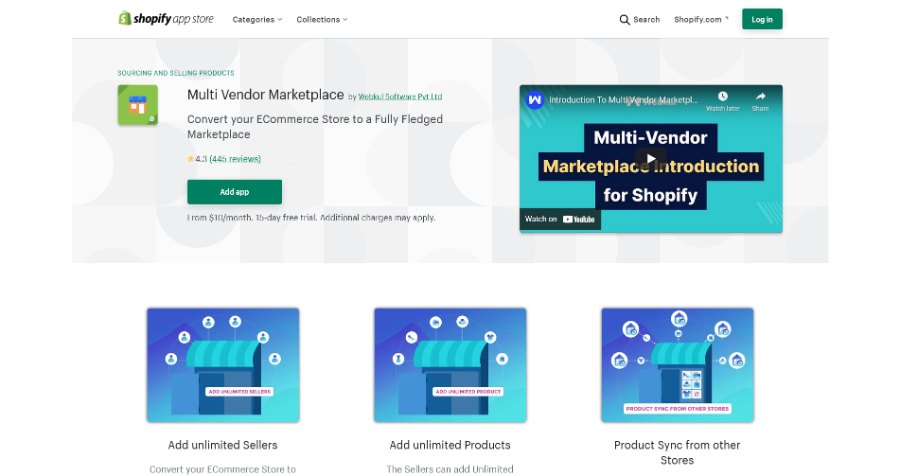 The Webkul Multi-Vendor Marketplace App (Click Here) helps you convert your online shop into a fully functional multivendor marketplace like Amazon, eBay, or Etsy without any development work on your part.
With this app, users will have access to thousands of products from different sellers in one place instead of searching for products across various platforms.
With this app, you can easily manage all of your vendors in one dashboard, and you can add an unlimited number of sellers with their own profile page.
The Webkul Multi-Vendor Marketplace App also lets you create various categories & subcategories as well as set individual commission rates per seller depending upon his sales volume & performance etc.
Marketplace in a Box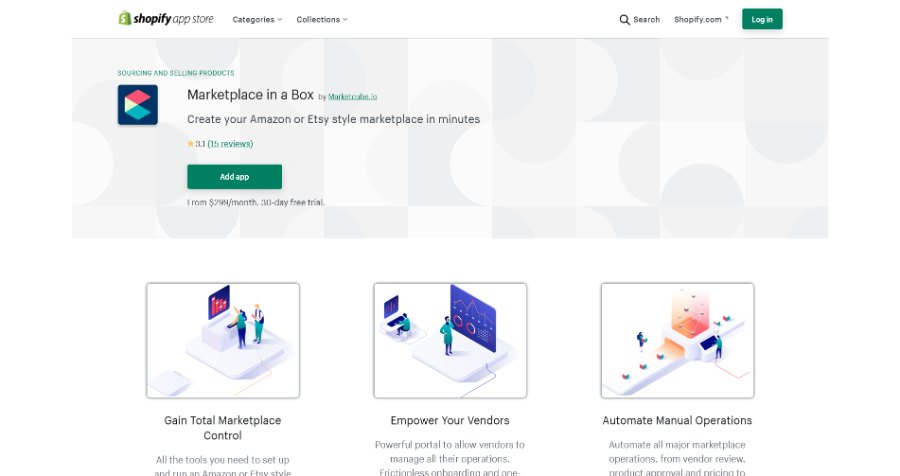 Marketplace in a Box (Click Here) makes it easy to set up and operate your own online marketplace on Shopify – whether it's Amazon or Etsy-style multi-vendor stores or private label ones (like Alibaba).
Marketplace in a Box provides everything from shipping management, vendor payouts, and inventory management to customer support and accounting functionality for every seller in your Shopify store. It's the perfect tool for setting up an online storefront that looks professional enough to be taken seriously by both buyers and sellers alike.
With Marketcube you get an easy way to run your marketplace with complete transparency for all parties involved in the business – customers, vendors, and yourself (the seller). By providing every vendor with visibility into key metrics like sales performance, inventory levels, and more you enable them to make better decisions about how they sell on your site which results in higher overall profits for everyone involved.
Multi Seller Marketplace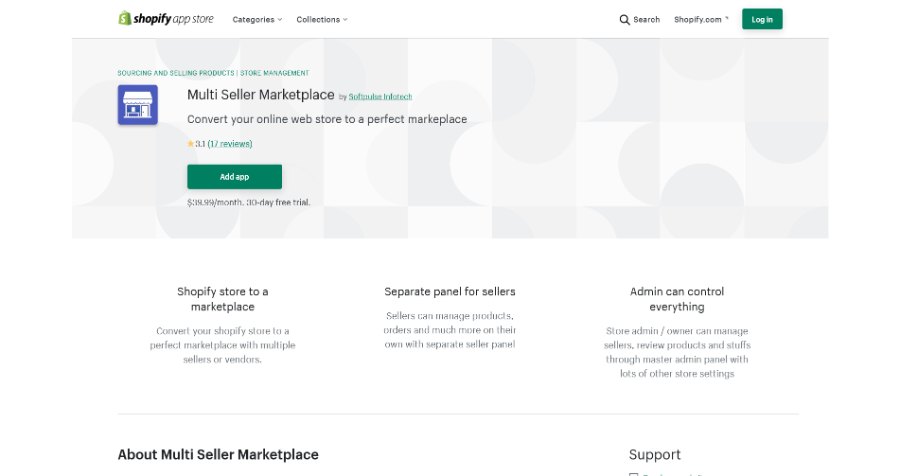 Multi Seller Marketplace (Click Here) enables you to convert your Shopify store into a multi vendor marketplace with multiple sellers(vendors/merchants). It's an amazing app that helps you manage everything related to product sales and business management on your own without any hassles.
The best part about this app is its simplicity and ease of use. You just install it on your existing Shopify store along with some basic configuration settings. Then you can start inviting other sellers by providing them with access details through the admin panel and once they have completed the setup process they will have full access to their own fully managed seller account.
Multi Vendor Reporting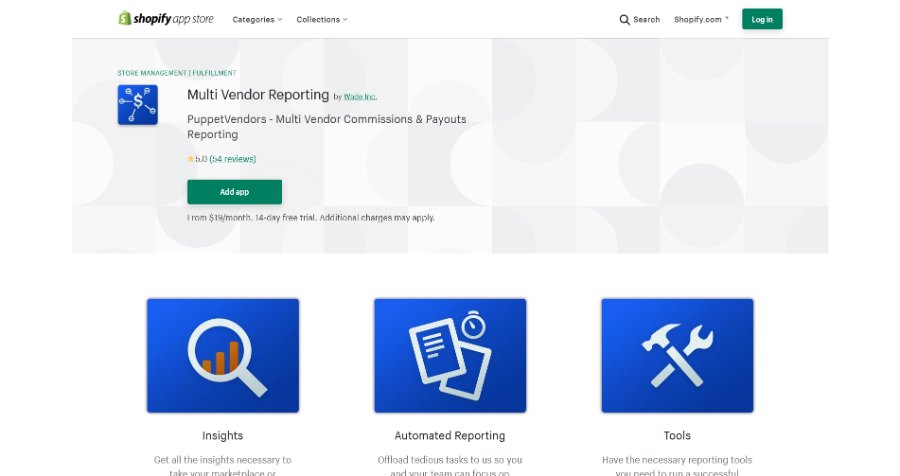 The Multi Vendor Reporting App (Click Here) gives you the reports you need in order to run a successful marketplace business on Shopify. It will also allow vendors who are selling their products through your website to access their own reports about sales and commissions from their own seller panel.
Many Shopify store owners have multiple vendors selling on their platforms. This can be a great way to increase sales, but it also brings with it an array of problems.
As the owner of a marketplace, there are many different issues you need to deal with – from ensuring that your sellers are paid promptly and fairly, to making sure they are sending out the correct products and in good condition.
Multi Vendor Reporting solves most of these problems for you. This app allows you to set global commissions as well as product level commissions for each vendor on your platform. And it makes it easy for sellers to sign up by adding them directly into your system when they first create their seller account. And it offers detailed reporting so that you can see exactly what's going on with all of your vendors at any time.
Vendor Payout
Vendor Payout (Click Here) is an app for Shopify that helps you manage your sales with multiple vendors. With this tool, you can assign percentages or fixed amounts to each product sold from each vendor. This makes it easy to see how much money was made on each sale and how much should be paid out after costs are deducted from the gross amount. The app also allows you to run reports based on dates, products, order status, and more.
Vendor Consignment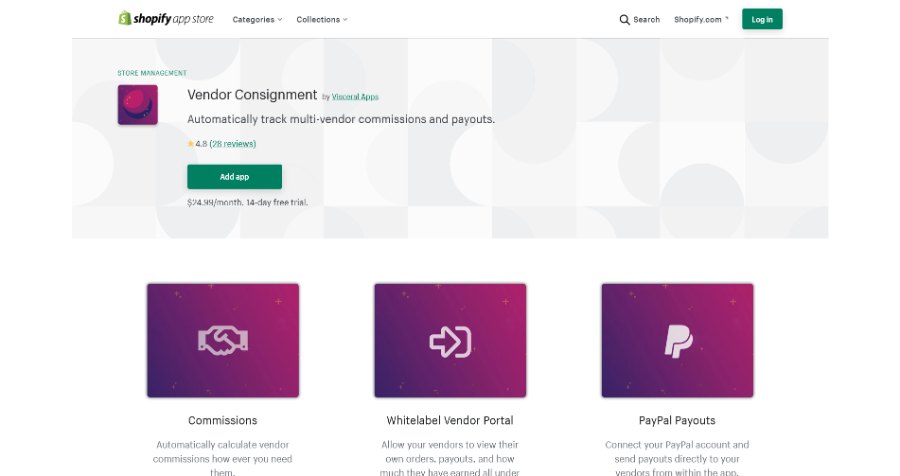 Vendor Consignment (Click Here) is a simple tool that allows you to automatically calculate vendor commissions and pay them out via PayPal. This app also allows your vendors to view their own orders, how much they've earned and how much they still owe you. This way both parties know exactly where they stand with each other at all times.
Shopify Multi Vendor Themes
Mega Shop – Shopify Multi-Purpose Responsive Theme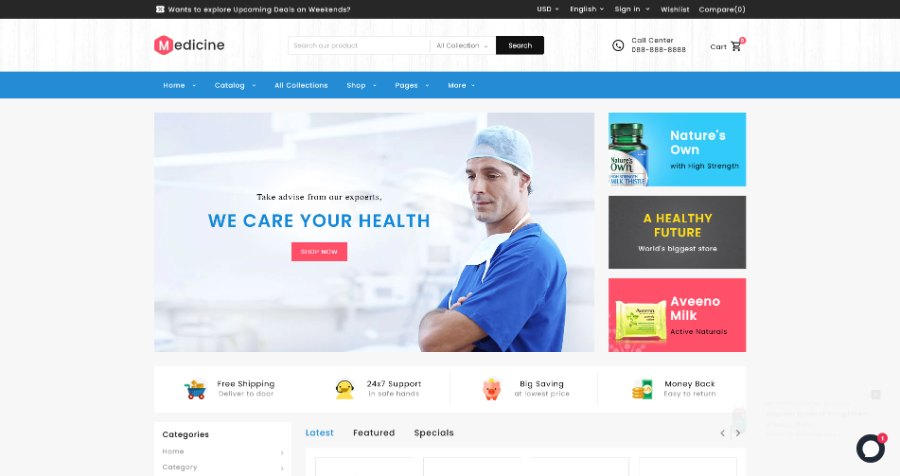 Mega Shop is a responsive theme for all types of Shopify stores. The MegaShop theme has been crafted with care to offer you the most comprehensive design and functionality in order to give your store that professional edge. With features such as a manufacturer/brand slider, product comparison block, social share buttons, and extra CMS blocks; it will be easier than ever before to create an online shopping experience that customers love.
Payee Shop – Shopify Multi-Purpose Responsive Theme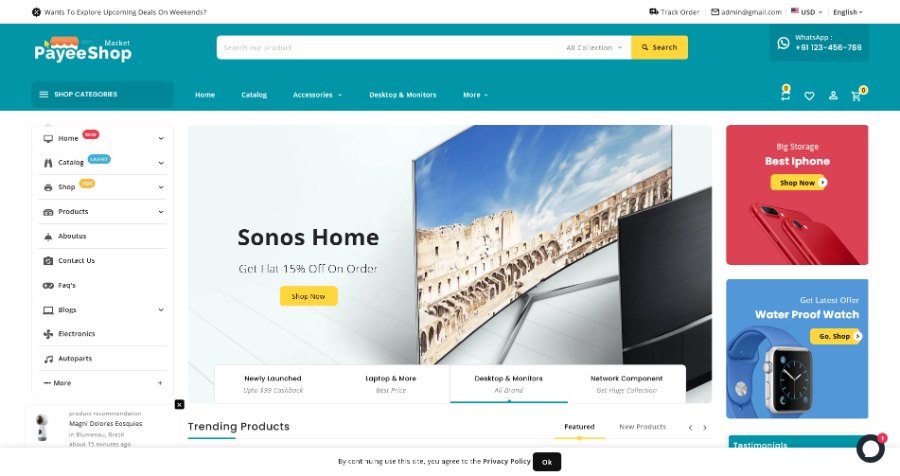 Payee Shop is a multi-purpose responsive theme that will give your online store the look and feel of an established brand. With this theme, you can offer all sorts of products in various categories for sale on one site. You'll also have access to multiple layouts for each page so you can mix up the content for different vendors and brands without losing any functionality or compromising the overall continuity on your eCommerce site.
Shoppe – Shopify Multi-Purpose Responsive Theme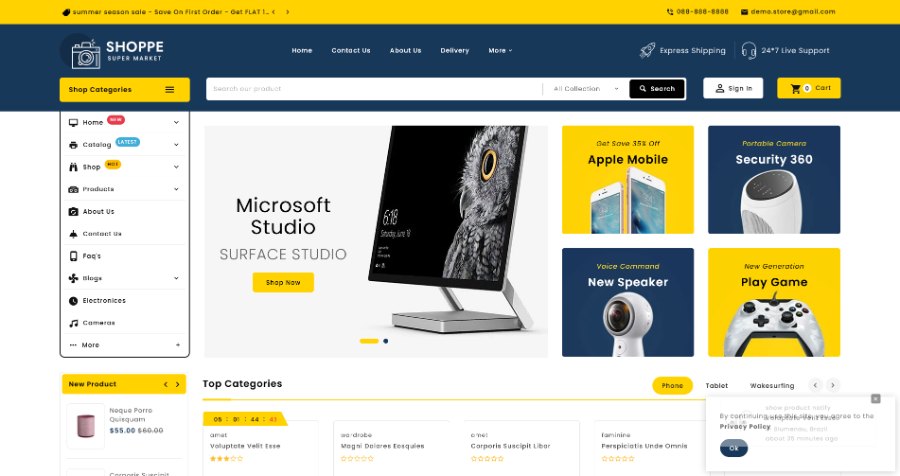 The Shoppe – Shopify Multi-Purpose Responsive Theme is a great option for those looking to create a multiple vendor online store. You can easily import sample data in order to have your shop up and running quickly, or you can customize each page by yourself.
This Shopify Multi Vendor Theme can be used for multiple purposes including fashion stores, food shops, electronics stores, grocery stores, or any other type of business looking for a sleek design.
The homepage features three different sliders showcasing featured items as well as brand/manufacturer slideshows which are perfect if you want to showcase all of your vendors in one place.
Digital Mart – Shopify Multi-Purpose Responsive Theme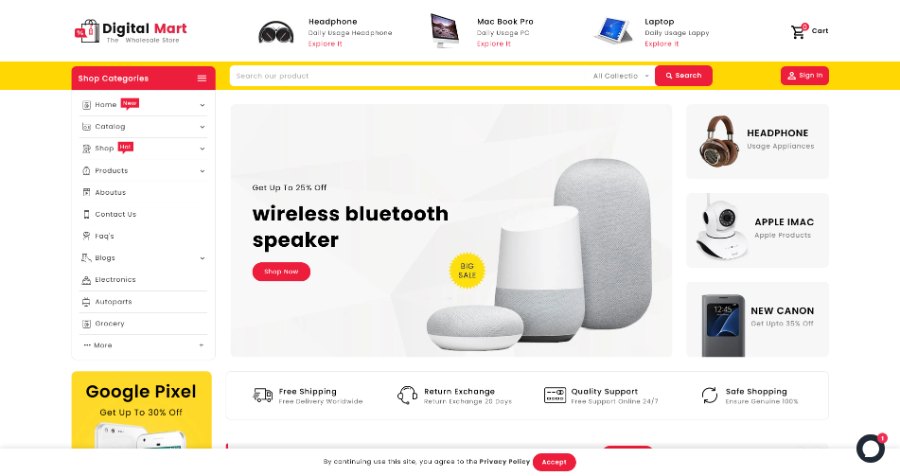 Digital Mart is a responsive, multipurpose Shopify theme that has been designed to be used by any type of store. It comes with 11+ pre-made layouts and 100+ design options and variations so you can create your own unique design without hiring a web developer.
Blog post layouts are also available in this theme which means you can share your thoughts on the latest fashion trends or new product launches easily.
You'll love how easy it is to use the Digital Mart Theme because the developers of this theme have done all the hard work for you. With just a few clicks, you'll have an amazing website up and running in no time.