A new website is a major investment in time and resources. And trying to find the perfect template can be overwhelming, but it doesn't have to be. This post will help you find the best Wix template with a side menu that will suit your specific needs.
Wix Template with Side Menu
NET.WORKING Wix Template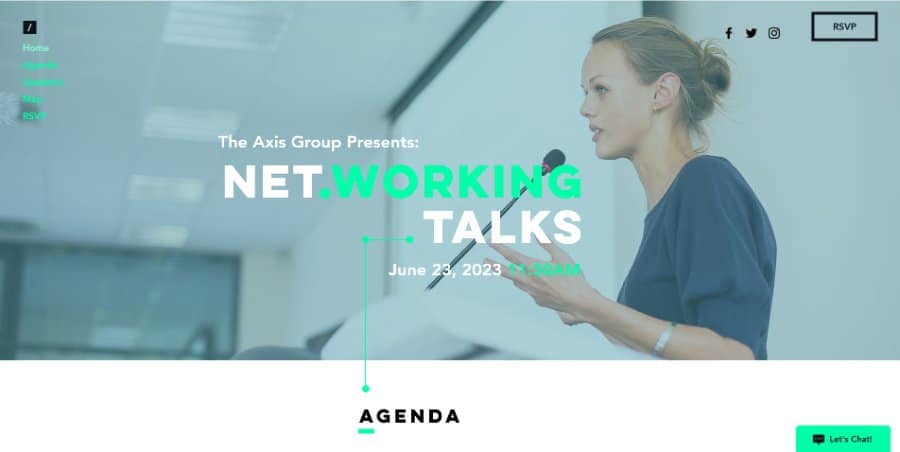 NET.WORKING is a new Wix Template with a side menu and a bold design that is perfect for events and conventions. This template features a modern design that's easy to navigate so users can find the information they're looking for quickly. And this website template has an eye-catching appearance that's sure to attract your customers' attention immediately when they are browsing online.
Frame Wix Template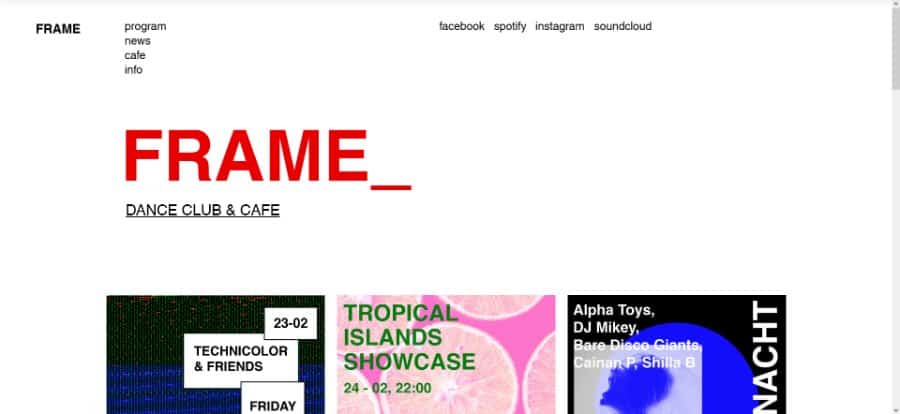 The Frame Wix template is perfect for live music venues that want to build a site with an indie look and feel. It features an all-in-one band, DJ, or dance floor set up in the center of the page with links to your other pages on the left side of the screen. And this template includes multiple blog post layouts, so you can find one that suits your needs best.
You may also want to read our article about how to build a website for bands if this topic interests you.
Remo Wix Template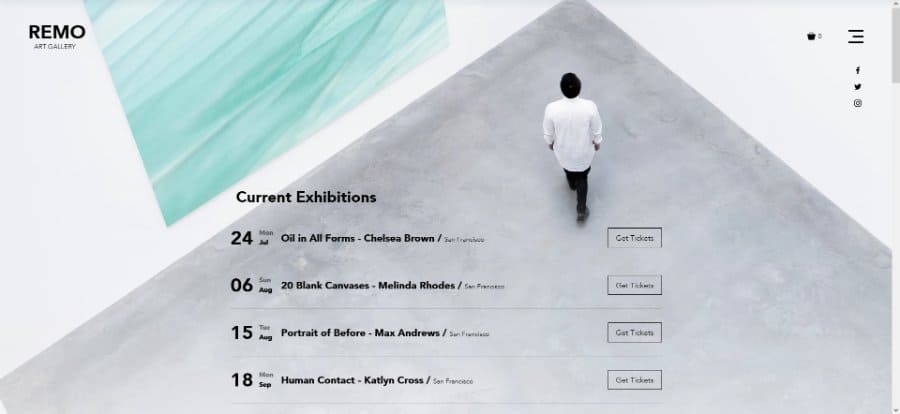 The Remo Wix Template is a beautiful and responsive template that can be customized to create any type of website. This theme has everything you need for an art gallery, event promotion, or ticket sales. It's easy to use too. You won't have to worry about design skills with this one because it's laid out in the most user-friendly way possible so all you'll need are some stunning photographs and some copywriting skills.
InDesign Wix Template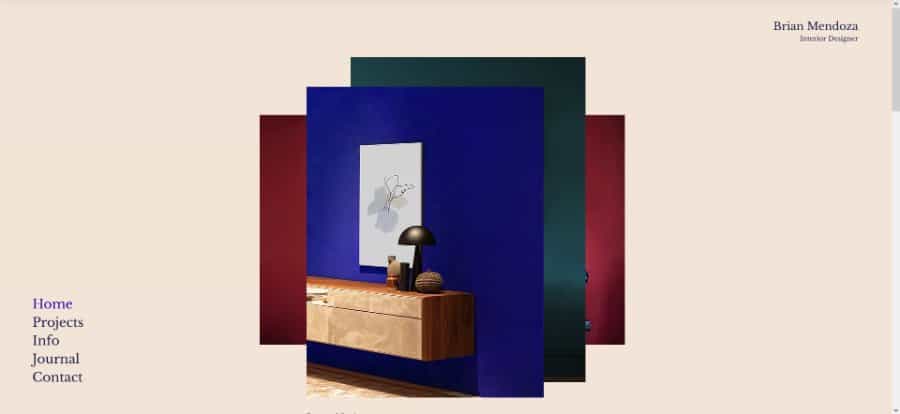 The InDesign Wix Template is perfect for designers who want to make their site stand out with a unique layout and custom overlay effects that will wow your viewers. Plus, it features an image first focus so the most important visual content on your website will speak for itself.
FilmSide Wix Template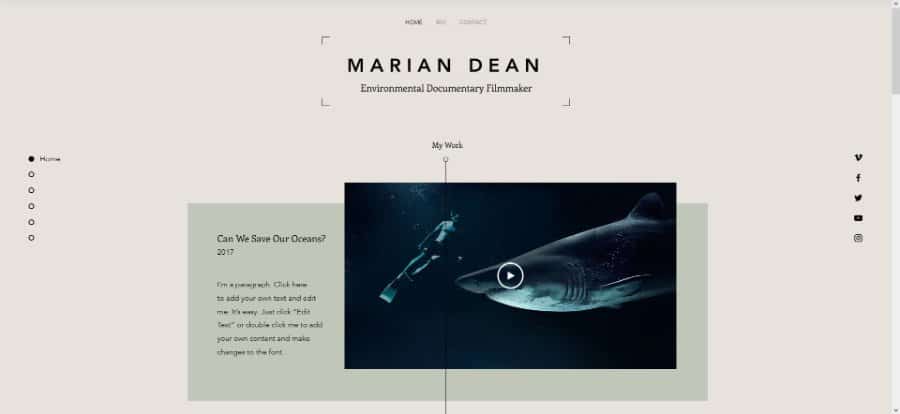 With FilmSide, you can build a beautiful website for your film or video production business quickly and easily. The template is designed specifically with filmmakers in mind to help them get started creating their online presence on Wix from the ground up. You can use this site as an effective marketing tool by posting updates about new projects, showcasing past work, and more.
GradCollect Wix Template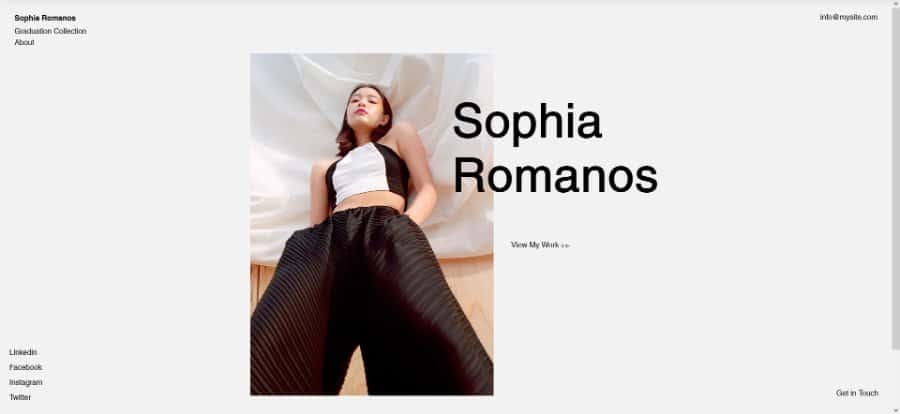 The GradCollect Wix Template is a great choice for people who want to showcase their work in an easy-to-navigate layout. This template features a minimalistic design with a sidebar menu on the left side of the screen, which makes it perfect for quickly finding your photos and portfolio pieces. With this template, there are no limits as far as what you can create; just upload your images and start designing.
FinancialService Wix Template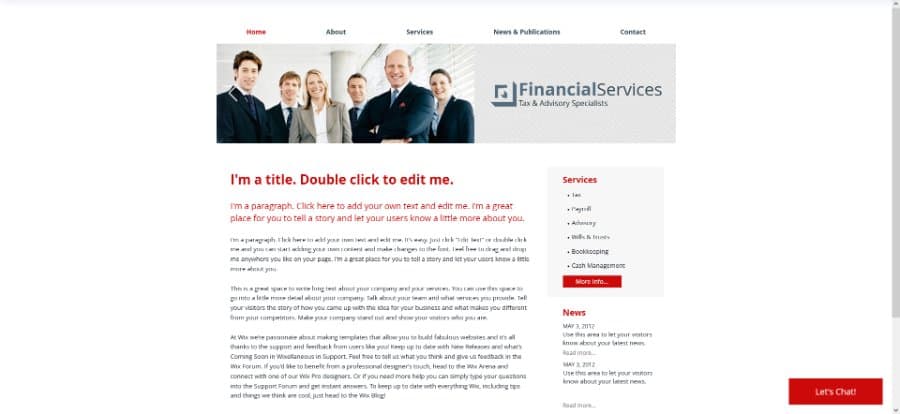 The FinancialService Wix Template's simple and clean design is perfect for financial service companies looking to make a professional impression online. And this template includes live chat support, making it easy to get in touch with your customers if they need help navigating the site or have any questions about their account.
Interspace Wix Template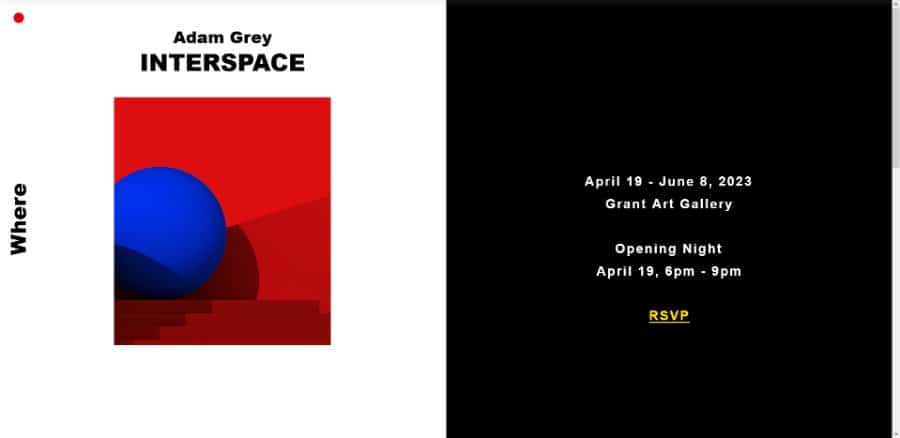 Interspace is a Wix template that will help you create an online portfolio for your artwork. It includes templates with different layouts, colors, and styles to choose from. This template also has a side menu on the left-hand side of the screen which makes it easy to navigate between pages without having to scroll down or up again. The navigation menus are customizable so they can reflect your own work style and preferences too.
Kronberg Wix Template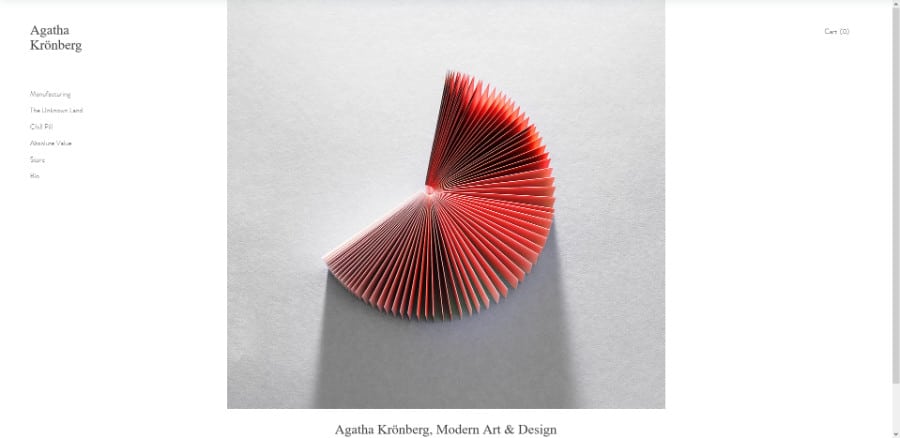 Kronberg is a minimalistic, clean, Wix template that's perfect for creatives. This modern design features a prominent left-side menu and an easy-to-use interface. It includes both minimalist homepage layouts as well as blog page designs with multiple layout choices so you can easily customize your own website. The simple design choices available make this template the perfect choice if you're looking for something unique in style but not too flashy or complicated.
Collins Wix Template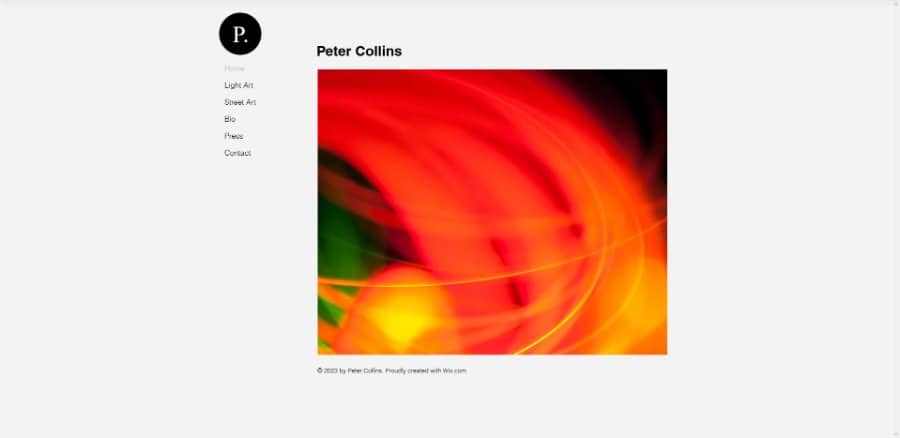 Collins is a flexible Wix template with an easy-to-navigate left side menu, bio page, press page, and contact page. The content in the sidebar on this template can be edited as you like so that it accurately reflects your brand or business needs.
Wix Website Side Menu Design Benefits
Do you want to create a website that will be easy for customers to navigate? You can use a Wix template with a side menu. A template of this style has an in-site navigation bar on the left or right side of the screen, depending on what is desired.
The menu can include tabs that are clickable links, which will direct visitors to pages within your site. This type of design is ideal if you have multiple sections or topics on your site and would like people to easily find their way around it.
There are many other features built into these templates as well, including blog posts and photo galleries. These elements make Wix templates with side menus perfect for any business looking to create a professional online presence and stand out from competitors in their industry.