There are hundreds of Shopify themes out there but not all of them will work well for beauty products. This article provides an overview of the best Shopify themes for beauty products so that you can make an informed decision on which one is right for your business.
Best Shopify Theme for Beauty Products
Uray – Cosmetic & Beauty Shopify Theme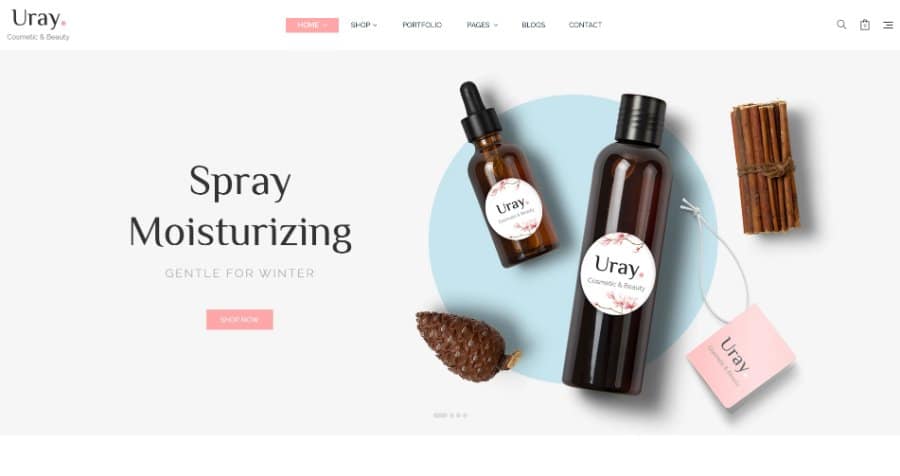 Uray is a fully responsive Shopify theme built specifically for eCommerce stores selling cosmetics, skincare products, perfumes, and other personal care items. Its clean design looks great on both desktop computers and mobile devices so customers will always see your products in the best light possible. And the advanced admin panel allows you to customize colors, fonts, and images with just a few clicks.
The developers of Uray have done a lot of work to make sure that beauty product retailers have all the tools they need for success. One way is through their wide selection of pre-defined layouts such as beautifully designed Product Pages, FAQ Pages, and Blog Pages. These templates are perfect for creating customized content without having to start from scratch or do any coding yourself.
Plus, with SEO optimization features built right in you can be confident your site will rank high on search engine results pages (SERPS) so customers can find you no matter where they're looking for beauty products.
Beaux – Cosmetic Store Shopify Theme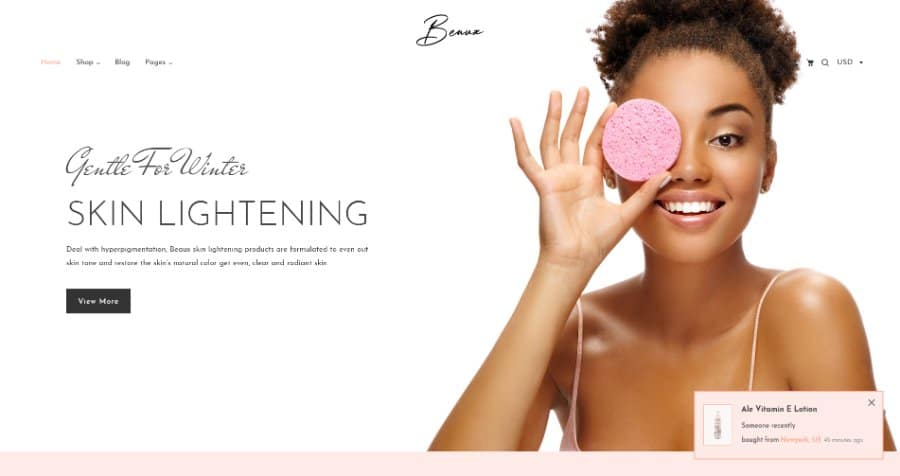 Beaux is a Shopify theme designed specifically for selling skincare and beauty products online. With its unique customization options, this theme will help you stand out from other stores by creating an original brand identity with bold imagery, intuitive navigation, and professional typography that will make your customers want to come back again and again.
When it comes to cosmetics, the details are everything. From what type of product images you use on your site, all the way down to how easily a customer can find out which products they need to buy, small tweaks can have big impacts when you are selling beauty products online.
A theme like Beaux is perfect if you're looking for something that will give customers more control over their purchase while making sure they don't miss any of your latest deals and offers in one convenient place.
Overall, with this advanced Shopify theme, you'll be able to reach a wider audience as well as offer a streamlined shopping experience without losing visitors due to confusing layouts or slow loading times.
Vanisa – Organic Beauty Store & Natural Cosmetics Shopify Theme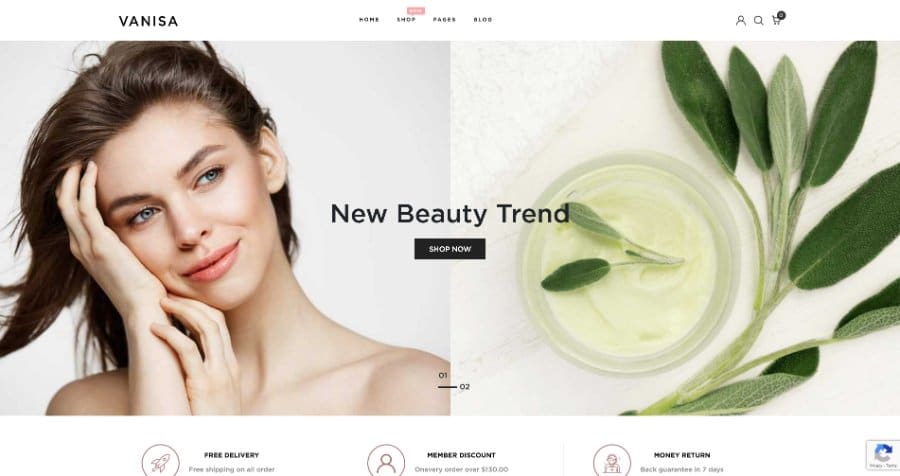 With the Vanisa Shopify Theme, you get an amazing set of features that are sure to impress even the most demanding customers. This Shopify theme comes with advanced customization options like font family selections and customizable background colors – all of which can be quickly changed within seconds from the easy-to-use admin panel.
Plus, the product page layouts in this eCommerce template are truly unique in their style and functionality – and you should really try out the Vanisa demo site to see them for yourself
If you are looking for a Shopify theme that is made to help beauty and cosmetics brands sell their products, the Vanisa – Organic Beauty Store & Natural Cosmetics Shopify Theme might be the perfect choice if you're looking for the best Shopify theme for beauty products.
With this stunning template, your customers will have an easy time navigating through your site's pages thanks to its advanced layered navigation system which includes unlimited mega menu layouts.
The same goes with design features as well since all of Vanisa's layouts offer a wide range of header and footer style options so you can customize them in any way you like.
This theme also has SEO optimization built-in so it can rank well on search engines like Google, Yahoo, and Bing.
Iva – Beauty Cosmetics Shopify Theme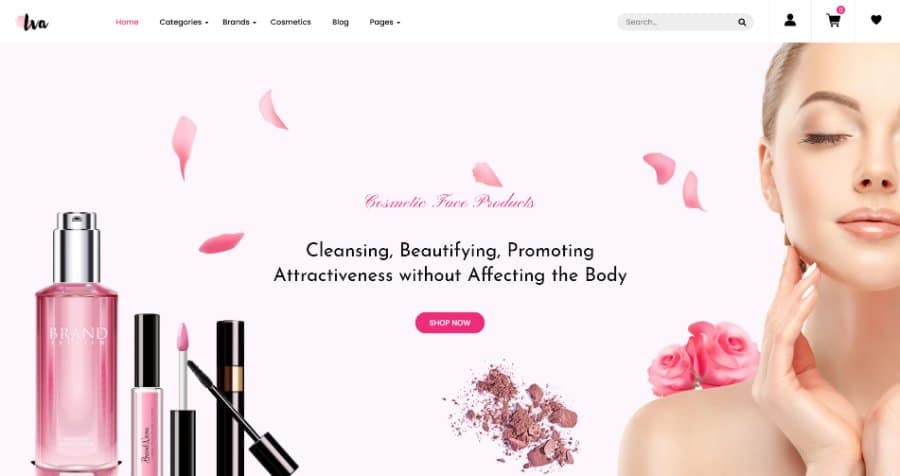 The Iva – Beauty Cosmetics Shopify Theme is a powerful and versatile theme with many features that will make your online store stand out. This Shopify theme offers various product display options, like a Product Sale Label to show what's on sale, product comparison features, and sort features which can help you increase sales by making it easier for customers to find new and exciting products to buy. There are also plenty of customization options available so you can personalize it to suit your needs. Whether you're selling beauty products or any other type of merchandise, this is one Shopify theme worth checking out.
Triss – Hair Extension, Beauty Salon Shopify Theme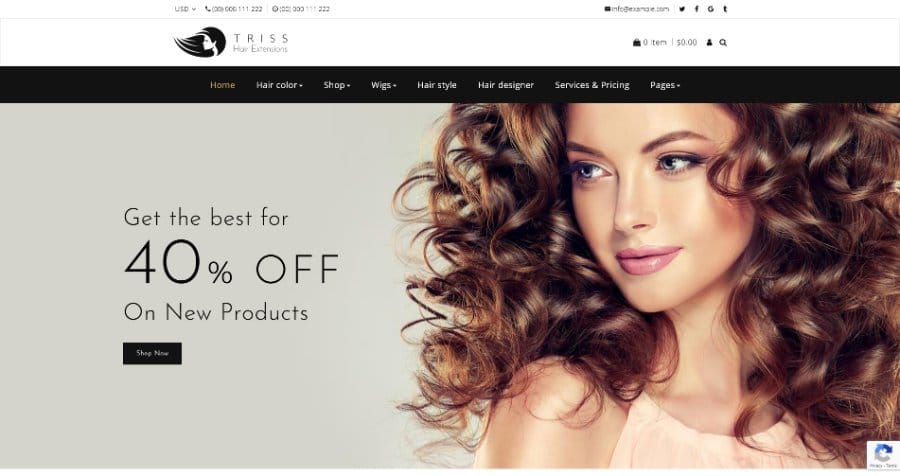 Triss is a Shopify theme that's been designed for hair extension and beauty salon websites. It features a responsive design, built-in drag-and-drop page builder, advanced typography options, Google fonts integration, and grid and list layouts.
The theme also includes customer reviews with a five-star rating system as well as a newsletter pop up which is perfect for collecting email addresses from potential customers who are interested but not ready to purchase yet (or just want a reminder later).
Additionally, this theme features product image zoom options so people can see what they're buying before making their decision, and it also includes the Owl Image Carousel for free – a mobile-friendly solution that allows visitors to quickly and easily view all of your featured products.
Venia – Beauty & Cosmetics Shop Responsive Shopify Theme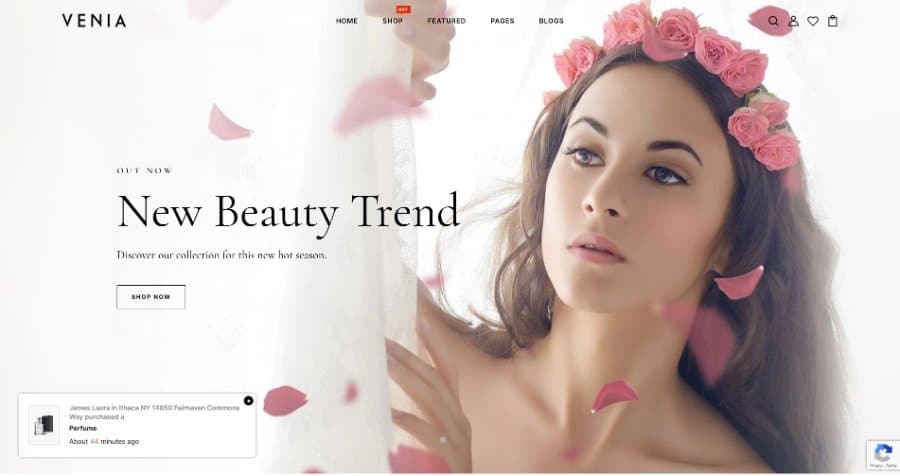 The Venia – Beauty & Cosmetics Shop Responsive Shopify Theme will help your beauty products stand out and be seen. If you're looking for a Shopify theme that will help your beauty products shine, Venia is a perfect choice. This responsive template offers an array of features including SEO optimization and grid or list views for all types of product and category pages.
Overall, we are confident that the Venia – Beauty & Cosmetics Shop Responsive Shopify Theme can be customized to work well for any store selling cosmetics and beauty products.
TTCosmetic – Beauty & Cosmetics Shop Responsive Shopify Theme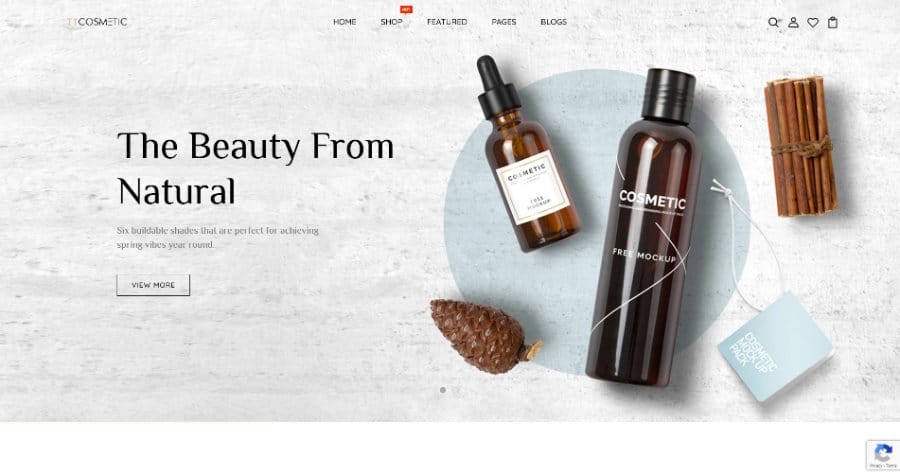 TTCosmetic is the best Shopify theme for beauty products. It has all the features that are necessary to run an online store with ease. You can use it to sell your own products or promote luxury beauty brands on your site. With its clean layout and beautiful typography, it will be easy for customers to find what they're looking for in seconds. And if they need help finding something specific, the built-in mega menu makes browsing through categories a breeze.
The TTCosmetic – Beauty & Cosmetics Shopify Theme also supports Oberlo, so it's fully compatible with all of your favorite dropshipping and eCommerce tools. This means that you can import any product from any supplier in just seconds to sell on your site.
Omelia – Beauty & Cosmetics Shopify Theme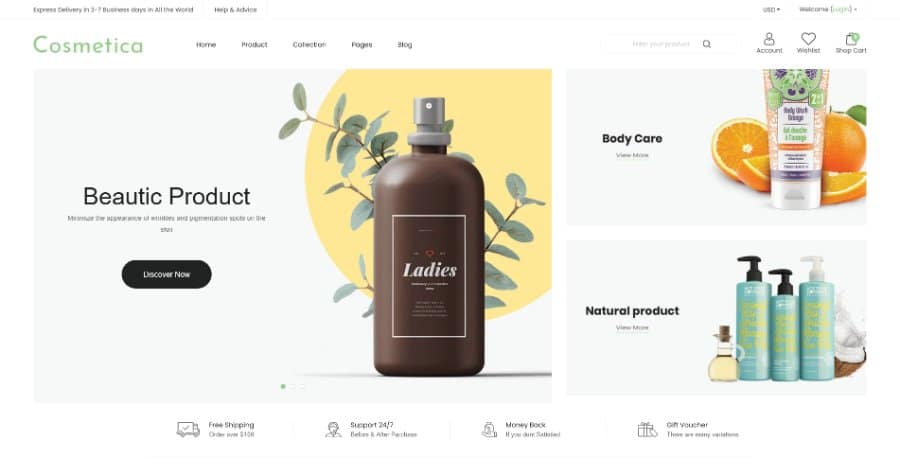 Omelia is an elegant Shopify theme that comes with everything you need to create a stunning online shop that will help turn browsers into buyers. It features 4 homepage layouts for different types of businesses such as cosmetics shops or fashion boutiques. Each layout includes custom shopping cart designs that help streamline the checkout process. It also has an autosuggest search box that helps increase conversion rates by providing users with search suggestions based on their previous searches in real-time as they type their queries in the search bar at the top of each page.
This theme is also fully compatible with dropshipping apps like Oberlo, SaleHoo, and Spocket.
Providence Shopify Theme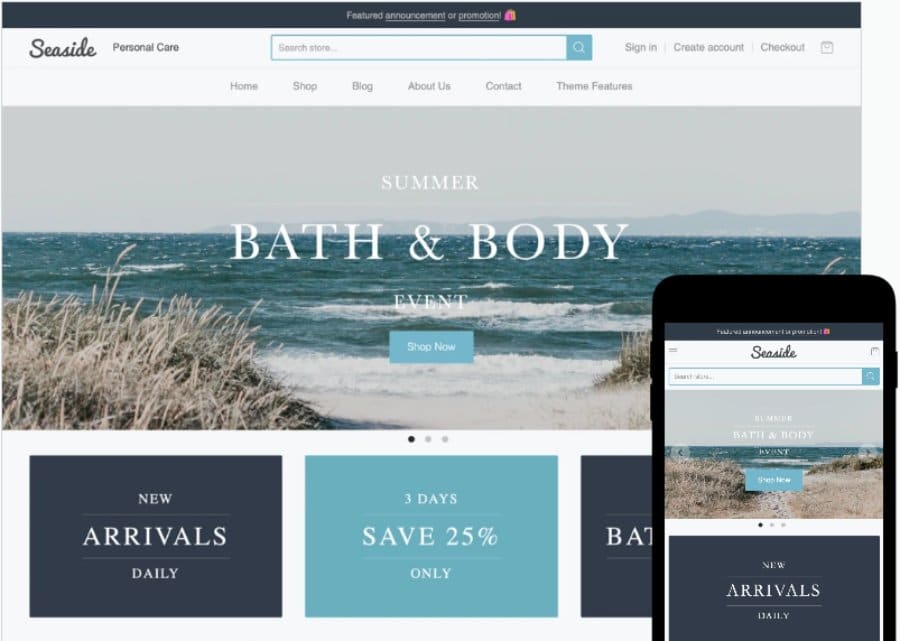 Providence is an eCommerce theme made specifically for selling beauty products online. Its clean, minimalistic design will showcase your beautiful products without distracting shoppers with too much information or clutter. And the responsive layout makes it easy for customers to browse your site on any device and see every detail of each product clearly displayed on their screen.
This modern Shopify theme also includes several advanced features such as homepage video, slideshow images, quick buy buttons, and more.
Beauty Product Dropshippers
Inventory Source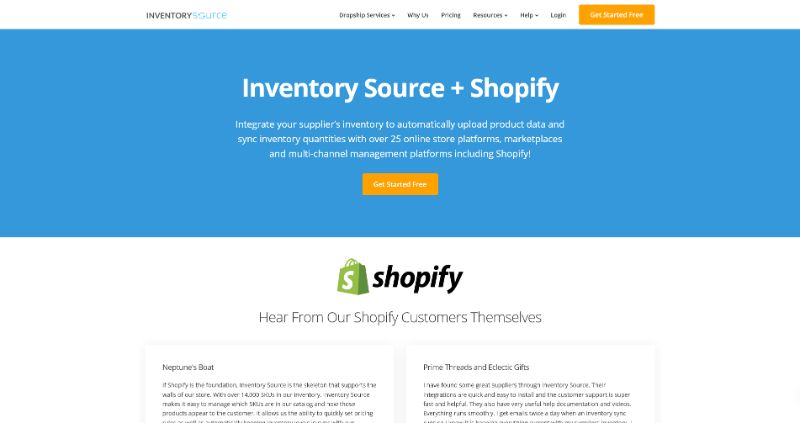 Inventory Source (Get a Free Account) offers the best solution for dropshipping on Shopify because they offer an automated ordering system that lets you restock products automatically as soon as they become available at the supplier's warehouse. That means you don't have to wait until the supplier sends you a new inventory list or email notification before placing fresh orders for your customers' favorite products.
Inventory Source offers a wide range of beauty product dropshippers, and you can get access to their complete supplier list when you sign up for a free account.
SaleHoo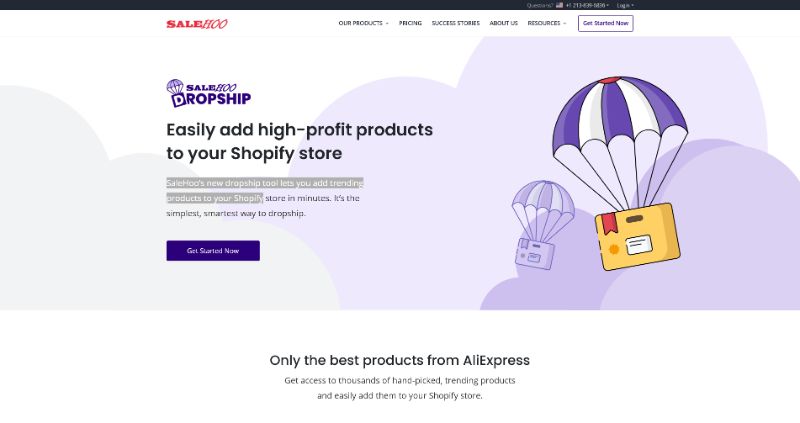 The SaleHoo Dropshipping Platform (View Plans) allows you to quickly and easily add trending beauty products to your Shopify store with just a few clicks of the mouse. This is the perfect solution for anyone who wants to start their own online business without having to worry about sourcing, packaging, or shipping any inventory.
If you want to learn more about dropshipping with SaleHoo you can take their comprehensive 20-Hour Shopify Dropshipping Video Course (Limited Time Offer)
Spocket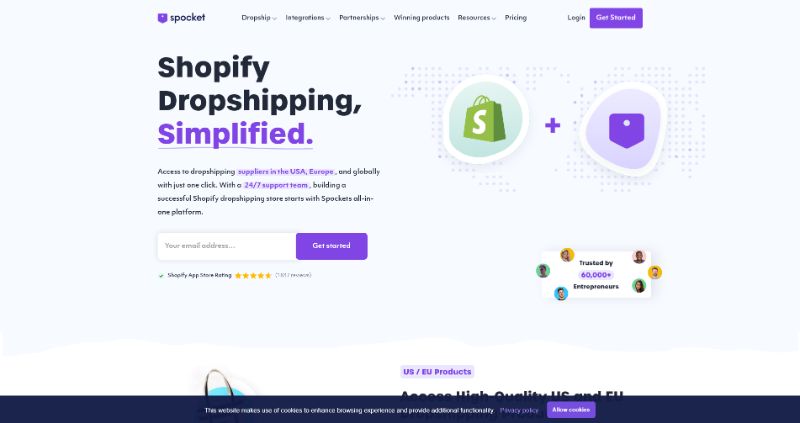 Spocket (Get a Free Account) handpicks the best suppliers from around the world. All of their suppliers have been vetted in-house before being added onto this list, so we can guarantee that they'll provide you with high-quality products at great prices without any hassle or headaches on your end.
For years, many dropshippers have been using suppliers in China and other overseas countries to keep their costs low.
But this has come at the cost of a good customer experience. Most Chinese suppliers don't have a great reputation when it comes to customer service or product quality. They also use cheap materials that can break easily or even cause irritation on sensitive skin.
Spocket is different because they only work with US and European-based suppliers who offer premium beauty products, like makeup brushes, hair products, nail polishes, and more.
How To Start a Beauty Shop Online
The beauty industry is huge and growing. And with the help of online platforms, it has never been easier to start a small business in this space. Shopify's eCommerce platform is one of the easiest ways for aspiring entrepreneurs to get started selling products
However, you'll still need to build out your brand identity with a custom Logo, Photos, and Videos if you want to create a professional eCommerce website.
If you want to have a profitable eCommerce website, then it is absolutely necessary that your cosmetics brand has these vital elements in place before you launch your store.
Below you will find a range of services that can help you create the perfect website for your beauty products.
How To Create a Logo for a Beauty Shop
A logo is the face of your business and can be used as a form of branding. A strong, well-executed logo will help you stand out from competitors in your industry.
If you're not sure where to start you can either use a professional service to create a logo for your beauty shop.
48 Hours Logos (View Logo Design Packages) is a one-stop shop for anyone looking to get an affordable, top-quality logo. They offer the best in customer service and have partnered with some of today's most creative graphic artists who are ready to design your new company identity from scratch or refine what you already have.
Otherwise, if you're on a tight budget you can create a logo for free using Canva (Click Here to Sign Up for a Free Account)
Free Beauty Videos for Websites
The key to a successful eCommerce website is engagement. One way you can do this with your site design is by adding video content from Envato Elements (Learn More) into the mix. With hundreds of beauty-related stock videos, it's easy to find any type of multimedia content you can imagine.
The best thing about using these clips in conjunction with an engaging layout is that you don't have to worry about creating any video yourself; all that hard work has been done already. Just pick videos that match the look and feel of your products and brand and then simply upload them to your Shopify store's backend.
Creative Beauty Shop Website Names
The Shopify Domain Name Generator (Try Now) is a helpful tool for coming up with creative website domain names. It can help you find the perfect name, without spending countless hours trying to come up with something on your own.
The Shopify Domain Name Generator (Try Now) provides an easy way of finding the perfect web address that will make people take notice when they visit your site. By providing some basic information about what kind of business you have in mind, it generates dozens upon dozens of potential domains based on this info which includes keywords related to your industry or the products you sell.
Conclusion
The Uray Shopify theme is the best choice for beauty and fashion stores looking to increase their conversion rates. With a great-looking, responsive layout that's easy to customize with your own product pictures, this Shopify theme will help you stand out from other online shops.
If you want an elegant design that helps customers find what they are looking for quickly without having to scroll through multiple pages of products, then we recommend trying the Uray Shopify Theme out for yourself (Click Here).