A lot of Shopify store owners are looking for ways to promote their business and get more customers. One way is by using a rewards app that can incentivize people to buy more items from your store. This article will go over the best rewards app for Shopify and the features each rewards app offers.
Best Rewards App for Shopify
Smile: Rewards & Loyalty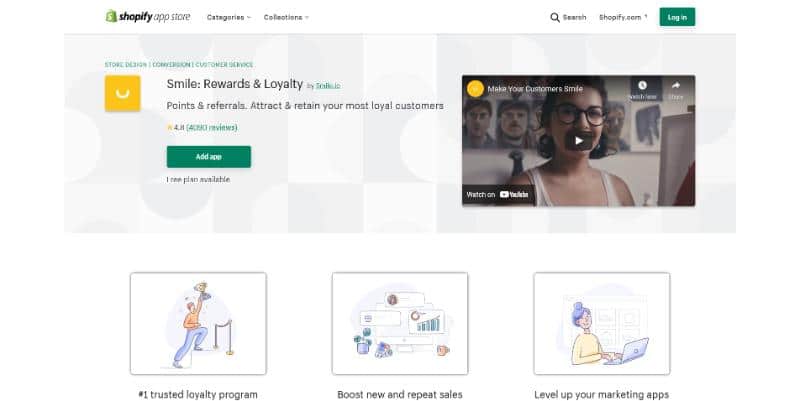 Smile Rewards & Loyalty allows you to build a loyalty program that keeps your customers engaged and excited about returning for future purchases or telling others about your store.
You can reward existing customers for actions like writing product reviews or posting photos on social media, giving them bonus points when they refer friends, setting up an account on your site/app, signing up for a newsletter subscription, etc…
Plus, with this app, you can easily create personalized links and send them via email or through in-app pop-ups that appear when customers are on product pages.
Smile also offers an analytics dashboard so you can monitor how many people were referred and what products they purchased with real-time updates and custom reports.
Yotpo Loyalty & Rewards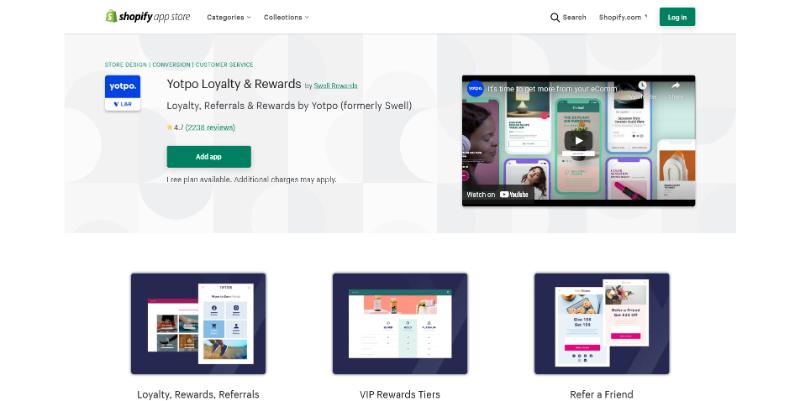 The Yotpo Rewards & Loyalty App lets you create campaigns that allow you to reward shoppers for purchasing from your store, creating an account on your site, referring friends, or posting product reviews.
Each campaign is customizable so you can offer points in any amount or set specific requirements for each action they have taken before rewarding them with points towards free products or discounts off future purchases.
This app manages every aspect of your reward program for free with no credit card required. You can choose from over 15 unique actions to track, including purchase, creating an account, social follow, goal spend, happy birthday, and more. Or you can even customize the built-in templates based on what drives engagement for your brand.
Growave Loyalty Program, Wishlist, UGC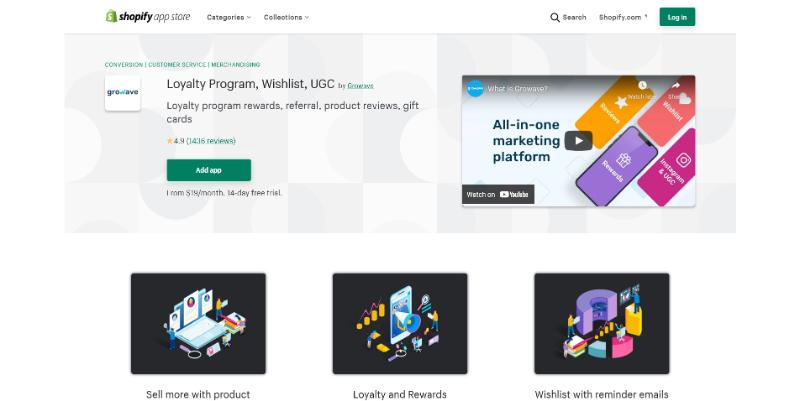 Growave offers an all-in-one solution that allows you to create points, VIP tiers, gift cards, discounts, and more without any coding knowledge required. It's also fully integrated with the Shopify POS System so you can reward customers in-store as well as online.
Growave does everything from product reviews, wishlists, loyalty programs to referrals, social login, and UGC in one place so you don't need to install separate apps.
With this tool, your customers will have more reasons to buy from your store as well as stay loyal over time. And it will actively encourage them to engage with your brand by incentivizing product reviews & ratings, sharing products on Instagram & Facebook right up to referring friends via email or social
Rivo LOYALTY, REWARDS & REFERRALS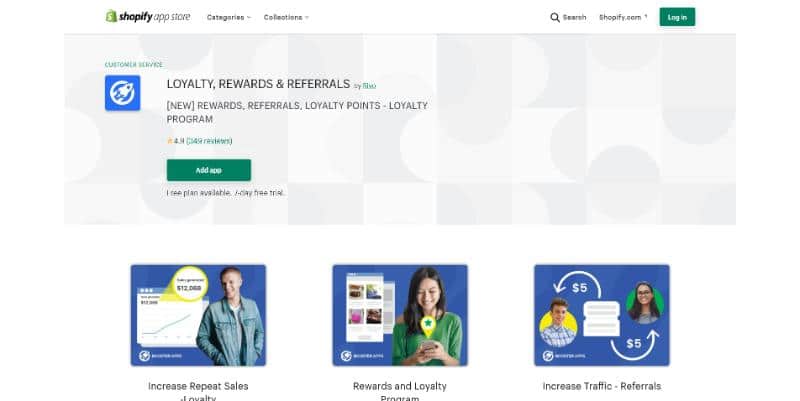 With Rivo LOYALTY, REWARDS & REFERRALS, you can instantly create an effective loyalty program for your store. This app allows you to offer rewards based on the number of visits made by each customer as well as how much they spend during those visits.
You can also choose whether or not the reward is redeemable for cash at checkout time or if it's just a discount off future purchases that will be applied automatically when they check out next time.
Rivo LOYALTY, REWARDS & REFERRALS will also help you capture more sales and repeat business with a built-in referral system. This feature allows existing customers who love your products to refer their friends so they can earn even more rewards that they can apply to future purchases.
Automizely Referral & Rewards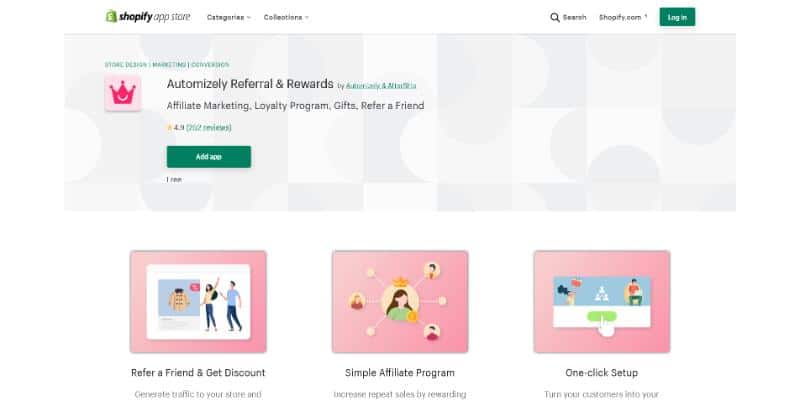 Automizely is an easy-to-use Referral & Rewards app that is perfect for any Shopify store looking to lower their customer acquisition costs while increasing repeat sales through referrals.
The affiliate program is super simple to set up; all you need to do is create a campaign, choose how many rewards advocates will receive when they refer someone, then sit back and watch as your referral traffic grows.
Plus, Automizely makes it easy for anyone to promote your affiliate program since they can send out links by email, Facebook Messenger, and other social platforms.
LoyaltyLion – Loyalty, Rewards and Referrals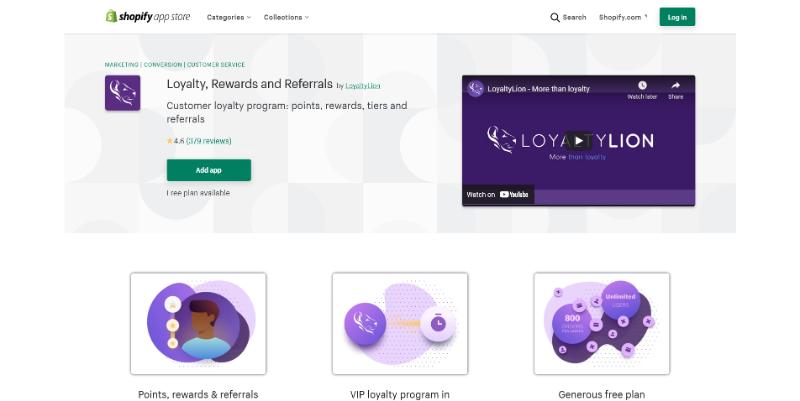 LoyaltyLion will help you earn more sales and turn customers into repeat buyers. A loyal customer base can be a powerful force in driving your business forward, but this takes time to build up naturally through word of mouth or face-to-face interactions.
Thankfully, with a loyalty program powered by LoyaltyLion, it's easy for any retailer to start building their customer retention program and rewarding point system from scratch–all without having to hire an expensive developer.
This app also has a free plan that includes 800 orders per month (more than enough if you're starting small) as well as unlimited membership levels so you can test out a loyalty program on your site before making any long-term financial commitments.
S Loyalty, Rewards & Referral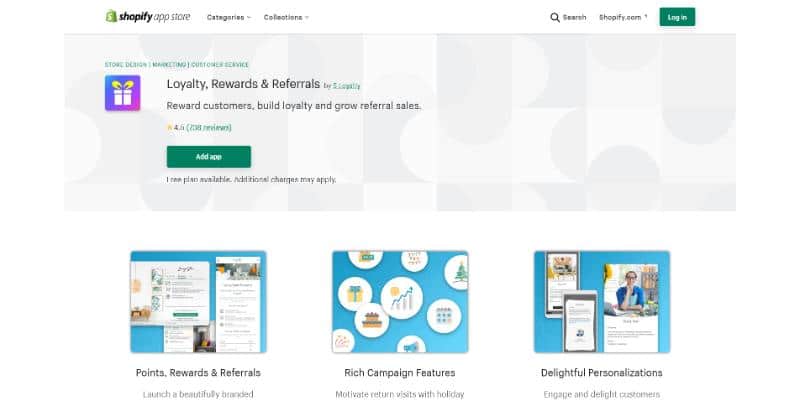 S Loyalty is a quick and easy way to launch a Shopify rewards program. Our beautifully designed mobile-friendly interface makes it easy to reward customers for purchases, referrals, and more. With the rich campaign features, you can run special promotions around holidays, birthdays, weekend "2X" campaigns, and more. You also get personalization options like free shipping on orders over $100 or percentage off discounts when they spend over $50.
Marsello Email, SMS & Loyalty Rewards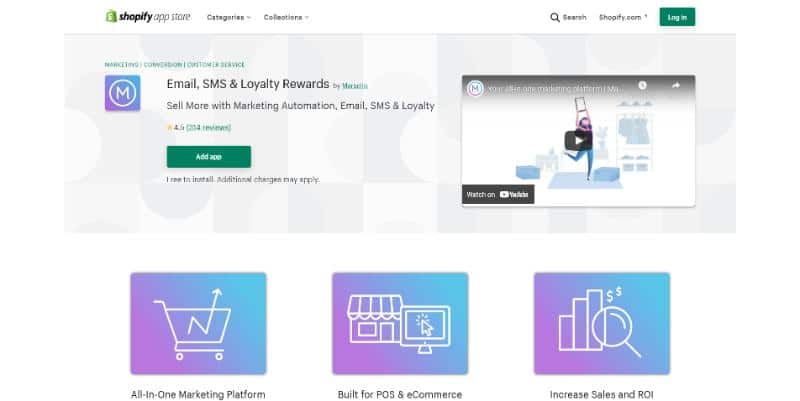 Marsello Email, SMS & Loyalty Rewards is an all-in-one marketing platform that automatically delivers the right message at the right time on every channel – email, text messaging, and more. This app also integrates with the Shopify POS system which means you'll have a seamless omnichannel experience that will delight customers. Plus this app gives you actionable data so that you can measure results accurately.
Marsello also helps with customer retention by automatically sending them an email after their purchase thanking them for buying from you again, offering them something extra special like free shipping for their next order if they refer someone else who makes a purchase too. This way you get new customers through referrals while keeping the ones already buying from you happy and coming back for more.
Glow: Loyalty Points & Rewards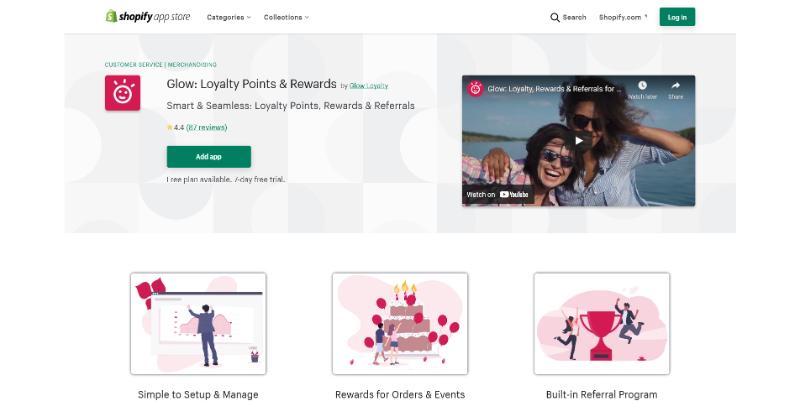 Glow makes it super simple to manage customer loyalty programs on Shopify. You can easily see which customers are spending the most money with you and which ones aren't using their rewards at all. Plus, the built-in referral program lets everyone win – referring friends gets both parties extra points and discounts.
Bold Loyalty Points & Rewards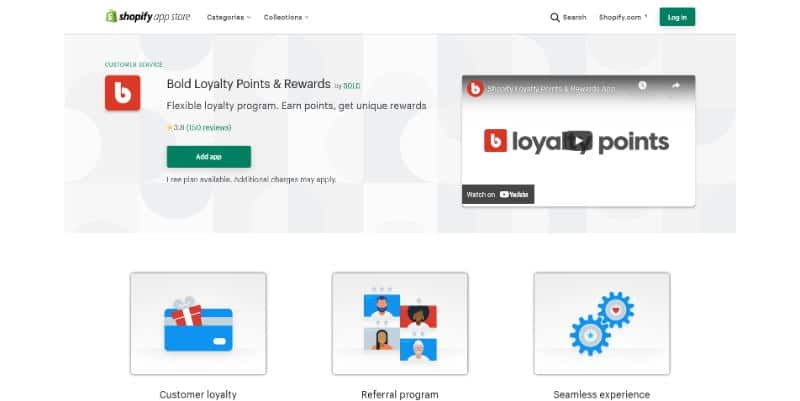 Bold Loyalty Points & Rewards is an app that helps you build a rewards program with points and prizes. With the visual interface, you can quickly set up new offers, track member progress through levels, and promote your rewards on any page of your site with the pre-built customizable widgets that will catch your customer's eyes. Bold also gives members full access to their account information so they can see how close they are getting towards earning their next prize or reward.
Shopify Rewards Program
We have all seen successful rewards programs in one form or another. From airlines to coffee shops, they are everywhere. A Shopify rewards program is an amazing way to keep your customers coming back for more and grow your store with regular purchases from loyal customers.
By offering a rewards program, you can turn your store into an even more attractive place to shop.
You'll acquire new customers and keep old ones coming back for more, and a rewards program will also increase sales because people will be incentivized to spend their points on products they otherwise would not have purchased.
Here are four benefits of having a rewards program in place:
More repeat business from happy customers
Increased social media engagement and referrals
Better customer retention rates
Increased revenue from a higher average order value
How To Create a Rewards Program on Shopify
If you want to know how to set up a loyalty program on Shopify it's simple all you have to do is Install a rewards app then customize it to fit your store. Be sure that the program you install for Shopify includes all of the rewards options needed to build a successful program for your brand.
It's good to start with a reward level system in mind–you might want free shipping for one reward or 10% off for another. Keep in mind the demographic of your audience when selecting what kind of rewards will work best with them.
For example, add product discounts if they don't follow through on their referrals, add guest checkout options if you have content-related products and services to sell.
Plus, remember that people may belong to several different clubs and membership programs so they might have varying rewards requirements if you want to incentivize more sales.
Does Shopify Have a Rewards Program Built-in
No, you will need to install a 3rd party Rewards app for Shopify. One of the best rewards apps for Shopify is Smile: Rewards & Loyalty (Click Here To Learn More)