Do you need a plugin that will allow your customers to purchase tickets online? If so, take a look at this list of the best WooCommerce Ticket Plugins. These plugins have been designed specifically for anyone with a WooCommere site to start selling tickets online without needing to hire expensive developers or waste hours of their own time. To find out more about these plugins, read more below.
Best WooCommerce Ticket Plugin
WooCommerce Event Ticket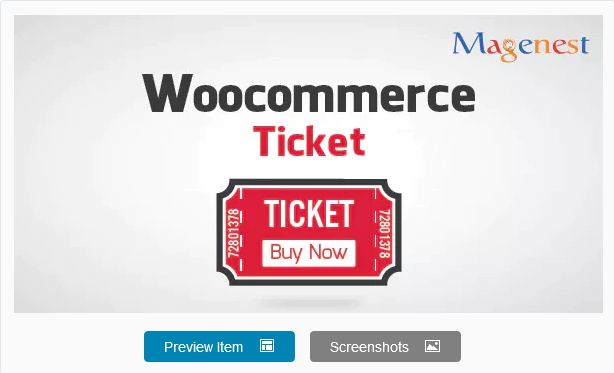 The WooCommerce Event Ticket plugin is a great way for event organizers to sell tickets online.
On top of being able to create tickets with ease, this plugin also offers a full suite of advanced features like auto-generating WooCommerce QR code tickets, displaying Google Maps on sales pages pinpointing event locations., and you can also send reminder emails to customers X days before event dates all from the backend of your WooCommerce website.
Plus, you can export data in CSV file format, and you can control every aspect of your event and ticket database, which makes it easy to import data into 3rd party platforms.
Overall, if you're looking for an all-inclusive plugin that can handle every part of the logistics of your next event – WooCommerce Event Ticket is the most advanced WooCommerce Ticket Plugin on the market.
Click Here Now To Try Out The WooCommerce Event Ticket Plugin
FooEvents for WooCommerce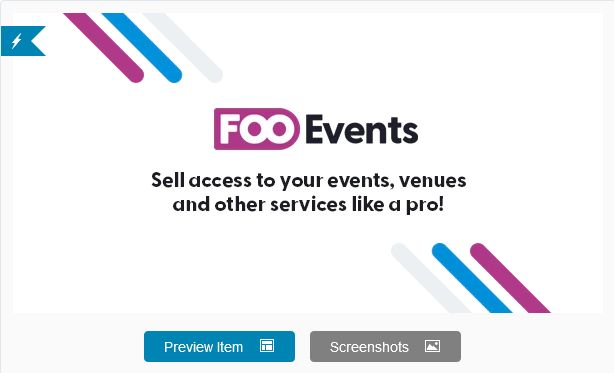 FooEvents for WooCommerce was built specifically for event managers, and it includes all the functionality you need in an e-commerce ticket plugin, including frontend registration form creation and management, PayPal integration, payment plans, and discount code support.
And this powerful WooCommerce ticket plugin allows you to create and manage unlimited tickets, events, and virtual events.
With this plugin, your customers can purchase one-time or recurring event access as well as printer-friendly PDFs of their tickets to offline viewing.
Additionally, attendees can view an online calendar with all the upcoming events they have purchased tickets for on your site.
Events Manager & Tickets Selling Plugin for WooCommerce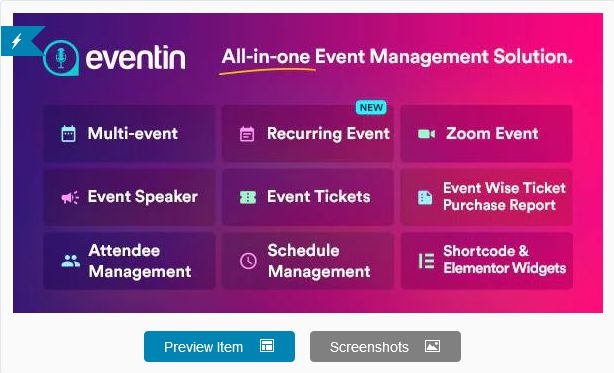 Events Manager & Tickets Selling Plugin for WooCommerce is a powerful and reliable extension that delivers an unsurpassed user experience.
With features such as 10+ multi-event widgets, speaker widgets, and single event widgets; this plugin has everything you need to design a successful event or ticketing website.
Plus, this plugin includes options to print and download invoices so people can easily purchase their tickets without any hassle or unforeseen problems cropping up when they checkout
WPEvent – WooCommerce Event Ticket & Calendar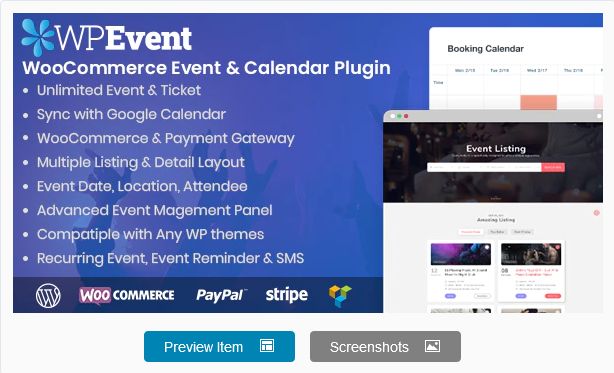 WPEvent is one of the best WooCommerce Ticket Plugins for event-based businesses. With this plugin, you can sell tickets, organize events, and set prices for different events with ease.
It's also easy to manage recurring events or classes through a single event page that displays all of your events in chronological order so customers can find exactly what they are looking for before it sold out. You can even hide content on certain pages that you don't want people to see – like labels, prices, dates, and other info.
Plus, this plugin will help increase sales by making it easier than ever to purchase tickets via mobile device thanks to its responsive design that ensures everything is optimized for desktop viewing as well as tablets and smartphones.
Advanced Event Booking Management for WooCommerce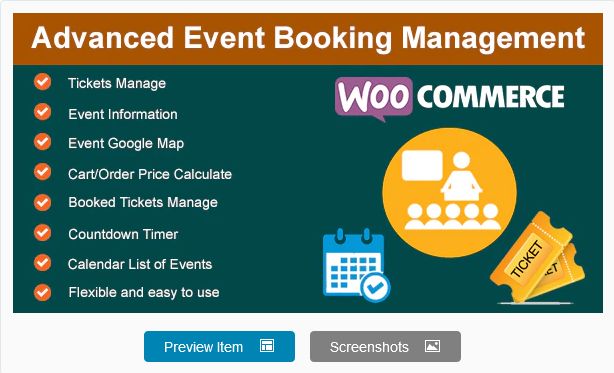 The Advanced Event Booking Management Plugin allows you to create any type of event such as contests, conferences, or workshops. It's an all-inclusive ticketing system with features like seat management, attendance tracking, and reporting tools so you can see who has registered for your events and track every aspect of the logistics of your events in granular detail.
Ticket Booking with Seat Reservation for WooCommerce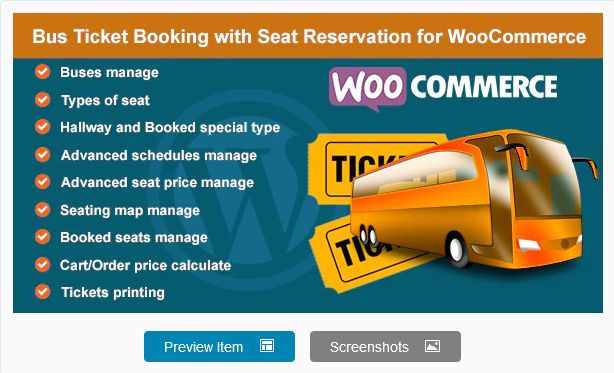 This Ticket Booking Plugin allows you to manage a seat reservation system. When customers purchase these products, they will receive an email containing a link that takes them directly to their selected seats and shows them where their seats are located within the venue. Customers also have the ability to add extra items such as food and drinks from your inventory when purchasing their reserved seat(s). In addition, this plugin comes with several features that allow you to customize it according to your needs while maintaining its simple user interface so that even non-technical users can use it easily.
WooCommerce PDF Vouchers – WordPress Plugin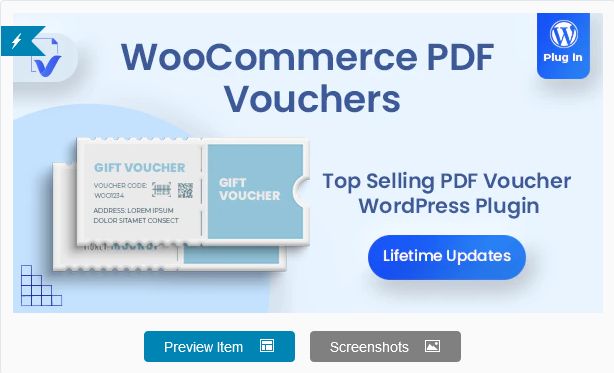 This WooCommerce PDF Vouchers plugin will make selling vouchers easy and fun. With this plugin, you'll be able to create unlimited vouchers in several different formats (including PDFs), customize them however you'd like with the powerful template editor, then add them directly into your store. Customers can redeem these coupons online or in person at any time – giving both offline and online retailers the perfect solution for their ticketing needs.
Conclusion
The WooCommerce Event Ticket Plugin is one of the most popular ticketing plugins for WordPress and with good reason. It's easy to use, integrates seamlessly into your site design, doesn't require any coding knowledge or technical skills on your end, and does all the heavy lifting in terms of getting people through the door at your events.
Plus, you can customize everything about how tickets work for each event – from pricing to distribution methods to specific RSVP requirements. If this sounds like something that could be useful for your business needs, head over to the WooCommerce Event Ticket Plugin Demo Site now and give it a try.