Can you sell books on Shopify? The answer is yes – you can sell physical books and ebooks on Shopify, and there are a number of ways to do it. In this article, we'll show you how to add books to your Shopify store, and we'll also share some tips on choosing the best Shopify theme for books
Can You Sell Books on Shopify
Yes, you can sell books on Shopify. There are a few different ways to do this:
You can print on-demand books through a service like Blurb, Lulu xPress, or IngramSpark. This is a good option if you want to sell physical copies of your book.
You can also sell eBooks on Shopify and offer them as digital downloads, which is the easiest and most profitable way to sell books on Shopify.
Another option is to order for physical books from a wholesaler like the American Book Company which offers a selection of popular books from well-known authors.
It's also possible to drop ship books through a service like Inventory Source or Spocket. This is a good option if you're interested in selling books from overseas suppliers.
Shopify Theme for Books
You can sell books on Shopify, but you'll need to start with a Shopify theme for books. There are a few different themes to choose from, and each one has its own advantages and disadvantages.
The Bookshop theme is a good option if you want to create a website that looks like a traditional bookstore. It's customizable, so you can change the colors and fonts to match your brand, and it includes features like product pages and collection pages.
The SmartBook theme is another good option for bookstores. It's designed for larger stores, and it includes features like an easy-to-use checkout process and automatic shipping rates.
Bookshop – Digital Download Product Shopify Theme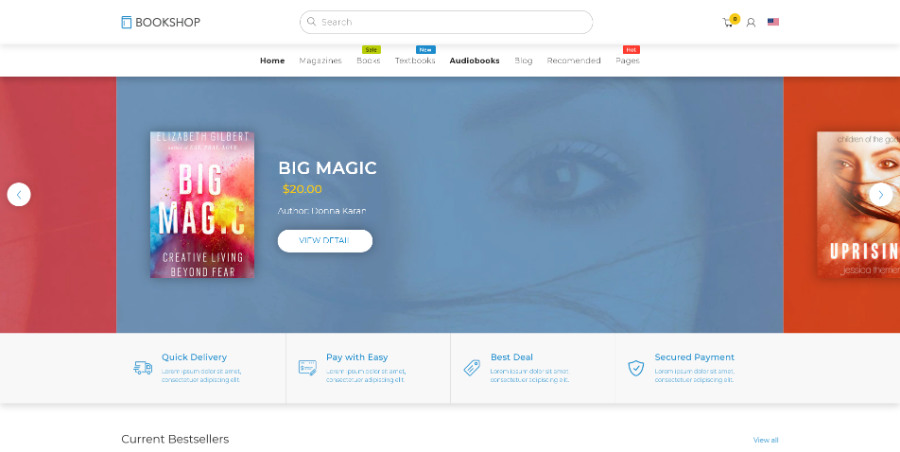 The Bookshop Shopify Theme was designed with booksellers in mind. This theme is not only easy to use, but it also comes with a ton of features that will help you sell more books on Shopify. This theme includes a Wishlist Module, Compare Product Module, Customer Reviews App, and EU Privacy Popup. It also features a Smart Cross-sell Product Popup and Smart Search Suggestion that will help you boost your sales. Plus, this theme is 100% responsive so it looks great on any device.
With the Bookshop Theme, you can create a website that is both professional and stylish. Your customers will love the sleek design, and the intuitive navigation will make it easy for them to find what they are looking for.
Click Here To Try Out The Bookshop Shopify Theme.
SmartBook – eBooks , Bookstore Shopify Theme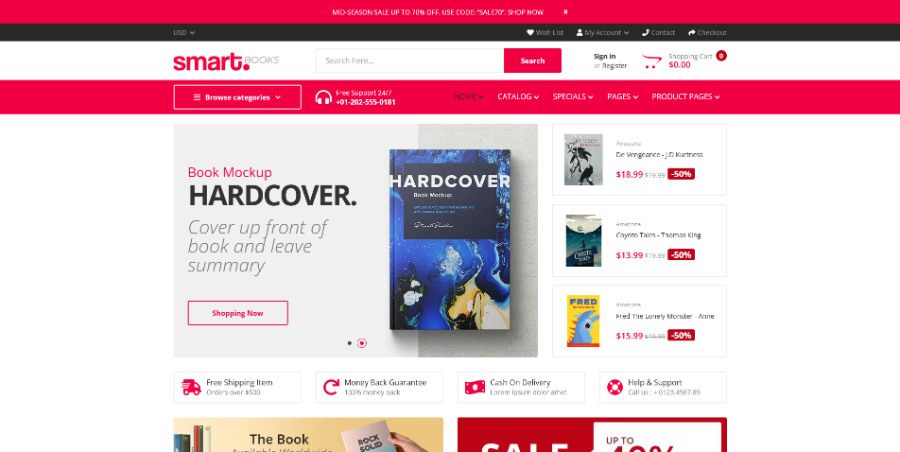 SmartBook was created with bookstores in mind. Its unique layout builder and content modules make creating beautiful pages a breeze. Plus, the banner module lets you showcase your bestsellers or featured products in an attractive way. And the color swatches pro module ensures that your store will look amazing no matter what colors you choose. And the advanced typography in this theme options give you total control over the look and feel of your text. Plus, you can even use Google fonts to perfectly match the tone of your brand.
Try SmartBook today and start building a beautiful bookstore with this Shopify theme today.
Susan – Book Store Shopify Theme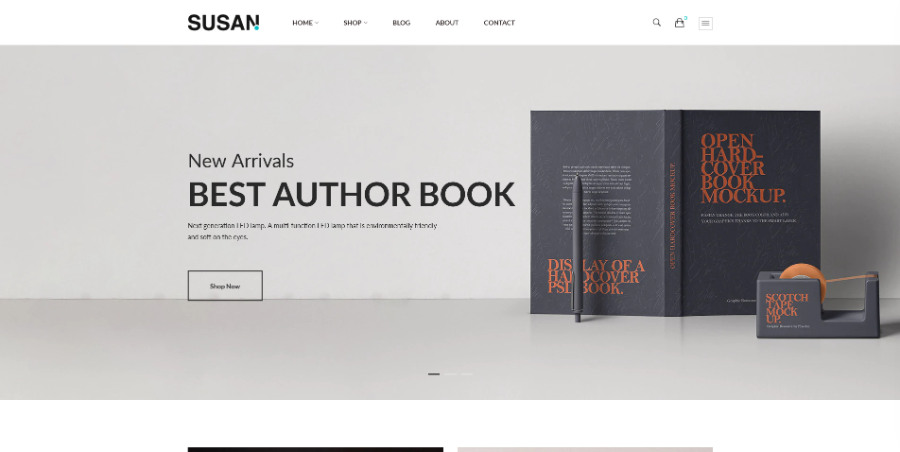 The Susan Theme is the perfect website template for anyone looking to set up an online book store. With its stylish and modern design, your customers will love shopping on your website. Plus, this theme's easy-to-use customization options make it easy to create a unique look that represents your brand perfectly.
Bookly – Bookstore Shopify Theme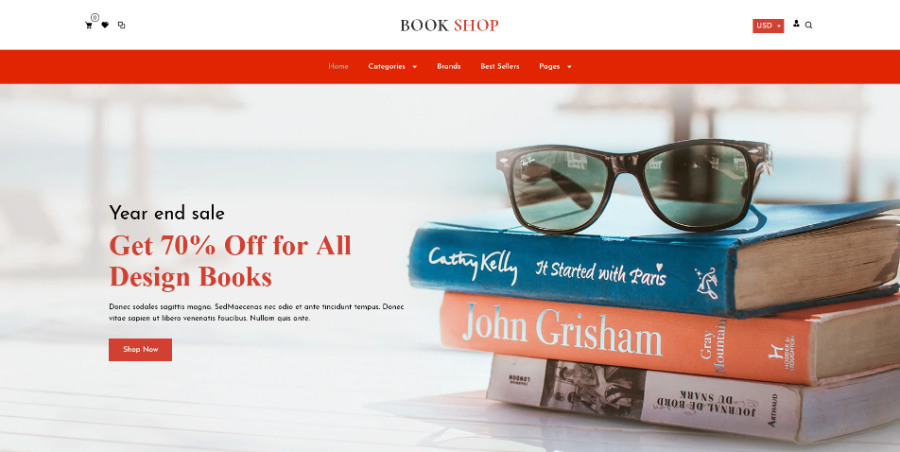 Bookly is the perfect theme for anyone who wants to showcase their books in the most beautiful and professional light. With its sleek design and powerful features, you'll be able to create a website that will impress your customers and help you sell more books.
With Bookly, you'll be able to choose between grid and list view modes, as well as change how products are sorted on collection pages. You can also showcase products as a carousel, or use the compare products feature to show customers more than one item at a time. Plus, with its slick product slider, your website will look amazing on any device.
Click Here To Try Out The Bookly – Bookstore Shopify Theme
Shopify Print on Demand Books
There are a lot of different ways to print books. You can either go the traditional route and use a publishing house, or you can use a self-publishing service. There are also a number of print-on-demand services available that allow you to publish your own book without any up-front costs.
Below, we'll take a look at some of the best Shopify print-on-demand book apps and services.
Lulu xPress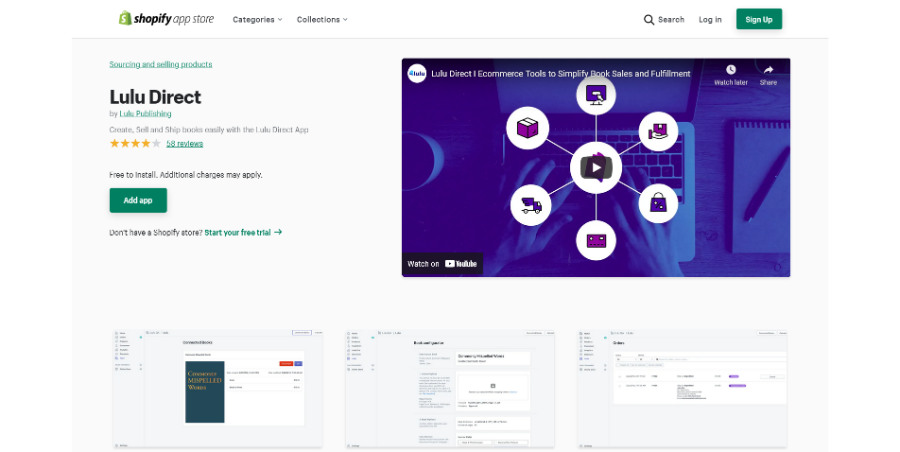 By using Shopify and the Lulu Direct App (View App), you can easily integrate book printing into your existing online store with no set-up charges or handling fees. With global dropshipping direct to your buyer, you can be sure that your book orders are handled quickly and efficiently. Ready to get started? Check out the Lulu xPress App in the Shopify app store.
Acutrack Book Fulfillment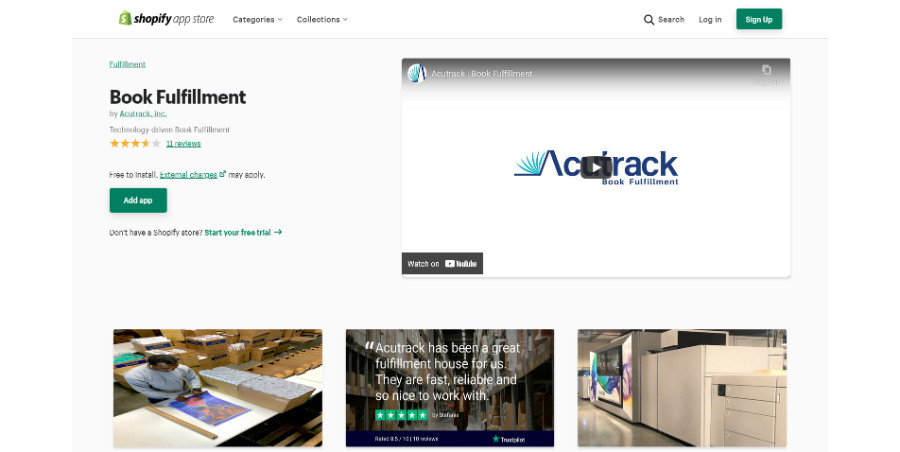 Acutrack (View App) can provide you with everything you need to get your books into the hands of consumers or retailers. Whether you need a small run of prints or large quantities of digital books, Acutrack has the technology and expertise to meet your needs. Plus, you will have access to a team of experts that can take care of all the design and packaging work so you can focus on writing more great books.
Amazon Kindle Direct Publishing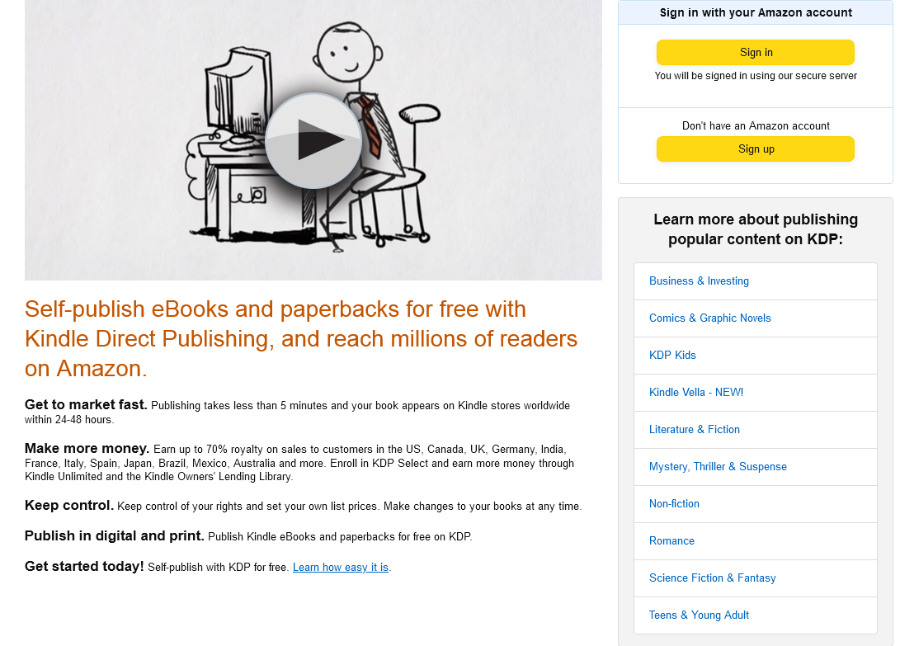 Amazon Kindle Direct Publishing (KDP) makes it easy and affordable to self-publish your books and reach millions of readers worldwide. With KDP, you can publish eBooks and paperbacks for free, and earn up to 70% royalty on sales. Plus, you can use Kindle Direct Publishing as a quick and easy way to fulfill orders on a wide range of eCommerce platforms including Shopify.
Blurb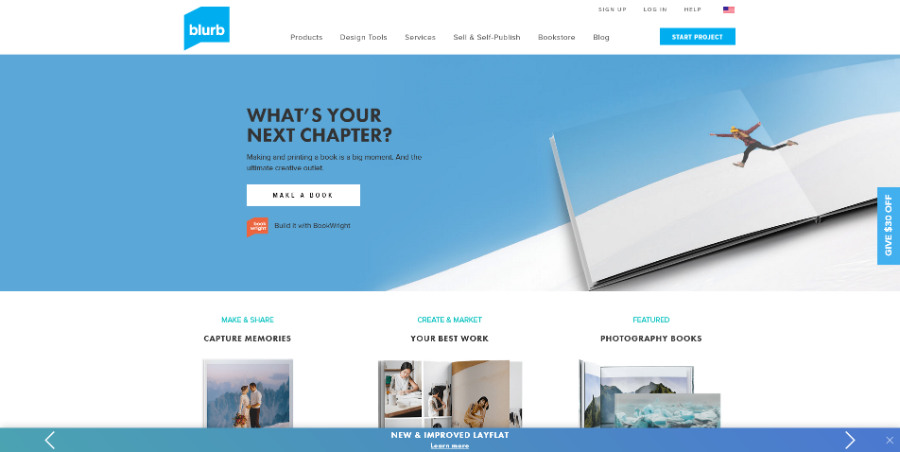 With Blurb, you can create beautiful and professional-quality books that you can sell online or in stores. Their easy-to-use tools make it simple to design your book, and with Print on Demand technology, there's no need to worry about inventory or upfront costs. Plus, Blurb offers a range of online sales tools to help you promote your work.
Click here to head over to Blurb and check out their easy-to-use tools for creating beautiful, professional-quality books
IngramSpark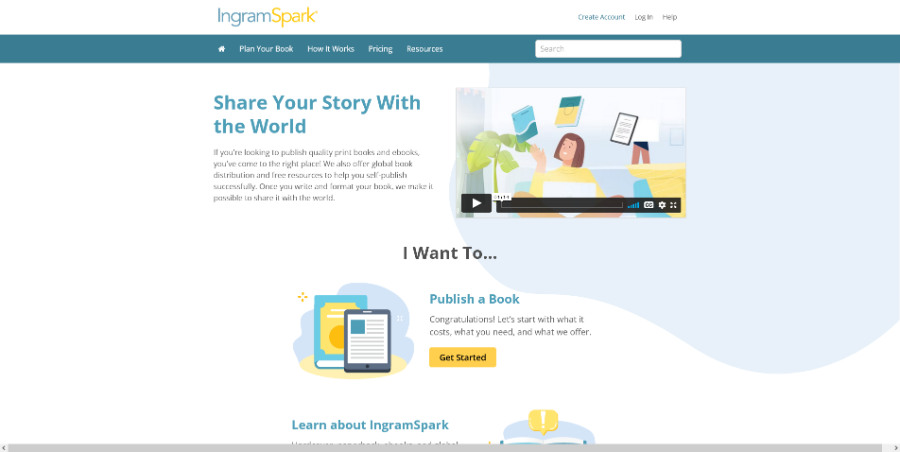 IngramSpark is a great option for self-publishing your book. With global distribution to over 40,000 retailers and libraries, as well as compatibility with Amazon, Apple, Kobo, and Barnes & Noble, you can be sure that your readers will have no trouble finding your book.
Additionally, IngramSpark offers online sales reporting so you can track how your book is performing and make necessary adjustments. All of this is managed from a single platform, making it easy for you to keep track of your publishing progress.
BookBaby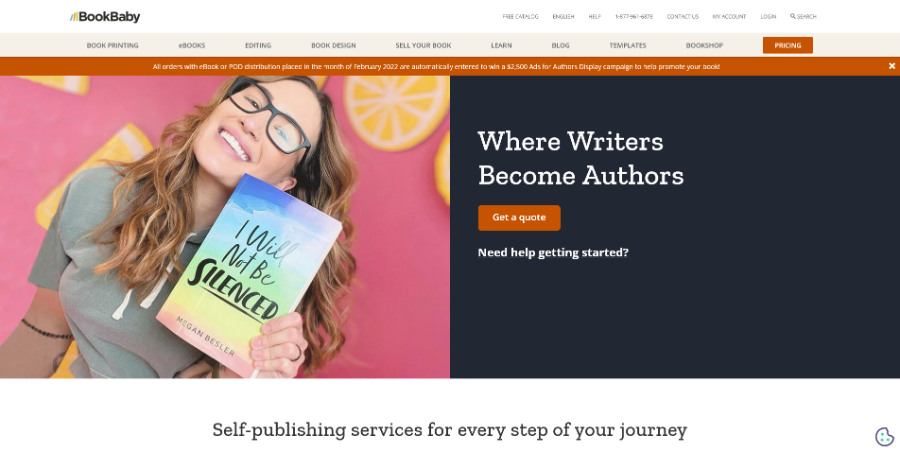 BookBaby takes care of everything for you so that you can focus on writing your masterpiece. They offer complete self-publishing packages that include interior formatting and cover design, Print-On-Demand, marketing services, and more. BookBaby also offers hardcover and softcover trim sizes, quality paper stocks, that are all printed in-house so you know your book will look great. And BookBaby books are distributed on Amazon, Barnes & Noble, as well as directly to retailers worldwide.
Shopify Wholesale Books
American Book Company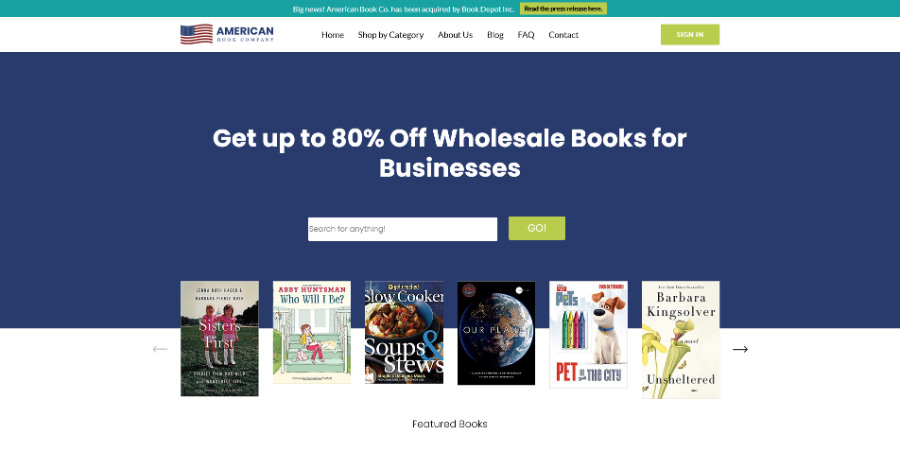 American Book Company offers a wide variety of books that you can sell on Shopify. With prices, 40% off the suggested bargain book retail price, and their order minimum is only 3 units per title.
If you are looking for a reliable and affordable book supplier, American Book Company should be your go-to choice. They offer competitive prices and a wide selection of titles that are perfect for anyone looking to sell physical books on Shopify.
Shopify Dropshipping Books
Are you looking for a list of the best Shopify dropshipping books suppliers? Look no further. In this article, we will share with you our top four picks for the best dropshipping book suppliers available.
Spocket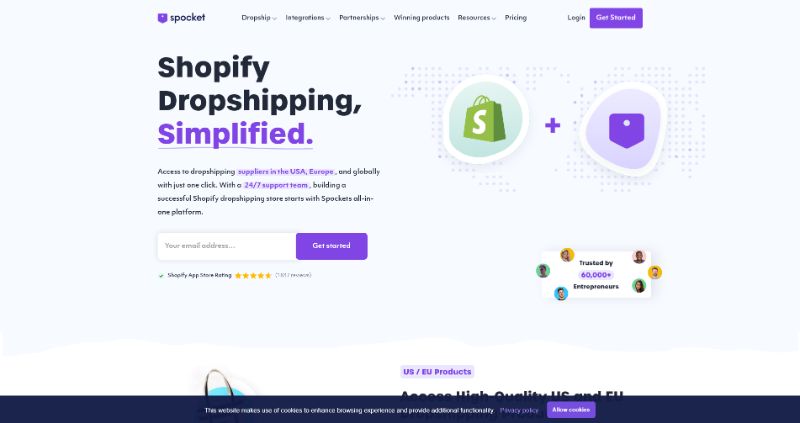 If you're looking for a dropshipping book supplier, I'd recommend using Spocket (Click Here). They have a huge inventory of books, and they're very reliable. Plus, they offer a free trial so you can test out their service before you commit to anything.
The Spocket app allows you to quickly browse and filter products by category, price, and shipping time. You can also easily compare prices between suppliers to make sure you're getting the best deal. And with Spocket's 24/7 customer support, you can always get help if you have any questions or problems.
Inventory Source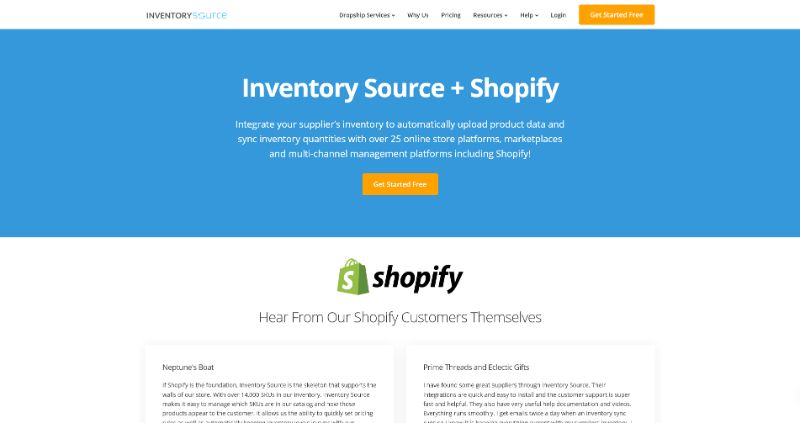 The Inventory Source App (Get Started for Free) is an inventory management app that lets you manage your product listings and inventory stock levels on Shopify. It connects to a number of popular marketplaces and shopping platforms, including Amazon, eBay, Walmart, and Etsy, and lets you sync your products and inventory between these platforms and your Shopify store.
The app also includes a built-in repricing tool that lets you automatically adjust your product prices according to prices on the various marketplaces and shopping platforms. This lets you stay competitive with other sellers while still selling your products at profitable prices.
Salehoo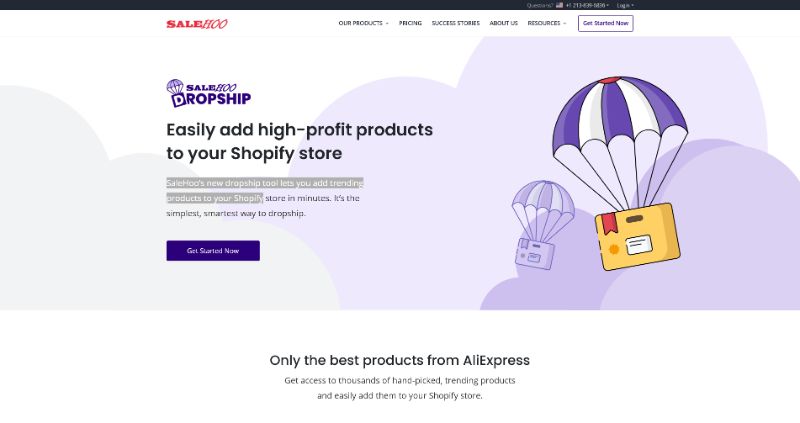 A great app to use for dropshipping books on Shopify is SaleHoo (Lean More). It's a directory of wholesale suppliers and manufacturers, and it's perfect for entrepreneurs who are looking to start their first dropshipping business. With Salehoo, you'll have access to thousands of different products to sell, so you can easily find the perfect books to dropship.
Dropified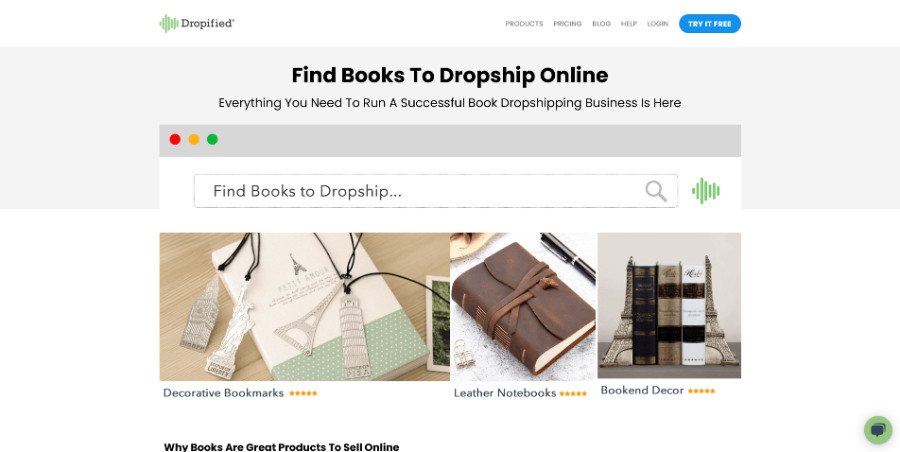 A great tool for dropshipping books (and other products) is Dropified (Try It Free). It allows you to import books from Amazon, Etsy, eBay, and AliExpress, and then create Shopify product listings based on those books. You can then sync your Shopify store with your Dropified account, and when someone orders a product from your store, the Dropified app will automatically purchase the product from the corresponding supplier and have it shipped directly to your customer. This eliminates the need to manage any order fulfillment yourself, so it's a great option if you're looking for a more hands-free dropshipping experience. You can learn more about Dropified here.