Are you looking for Shopify alternatives to for drop shipping? There are a number of different platforms available, each with its own advantages and disadvantages. In this article, we'll compare some of the most popular free Shopify alternatives including Shift4Shop, Magento, and WooCommerce, and we'll outline the pros and cons of each platform so you can decide which is the best option for you.
Shopify Alternatives for Drop Shipping
Shift4Shop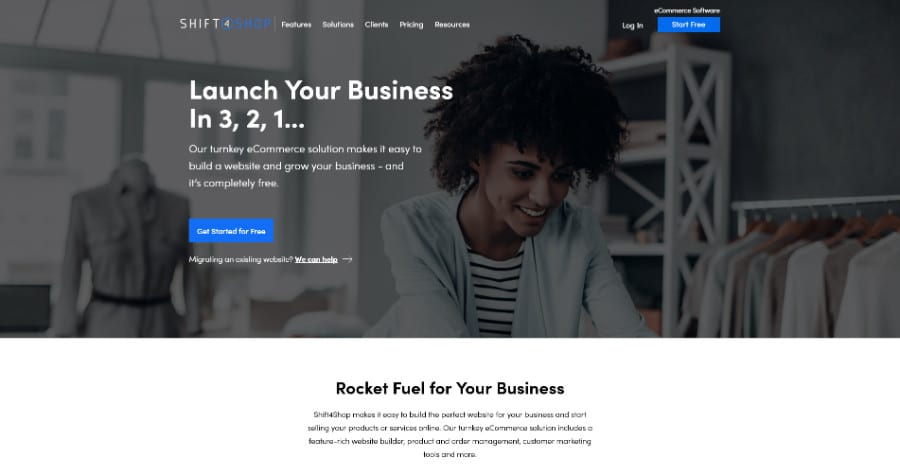 Shift4Shop (Get Started for Free) provides all the tools you need to build a drop shipping store and they don't charge monthly fees. By offering one-stop shopping for everything you'll need in order to sell products online – from design through fulfillment — Shift4Shop makes it easy to set up your new eCommerce site within minutes.
Plus, you don't have to worry about getting bogged down by technical details or spending too much time on setup tasks like listing products, managing inventory, or fulfilling orders. With Shift4Shop's dropshipping integration you don't need to worry about any of that. They have all the tools you need to build a complete eCommerce website with all the features you could want from a dropshipping solution — including fully branded mobile-responsive templates and wholesale pricing on everything you sell.
Shift4Shop is completely free, and you can start a Shift4Shop without a monthly subscription, unlike Shopify which will cost you $29.99 a month.
If you want to build a completely Free Shift4Shop eCommerce Website (Click Here)
WooCommerce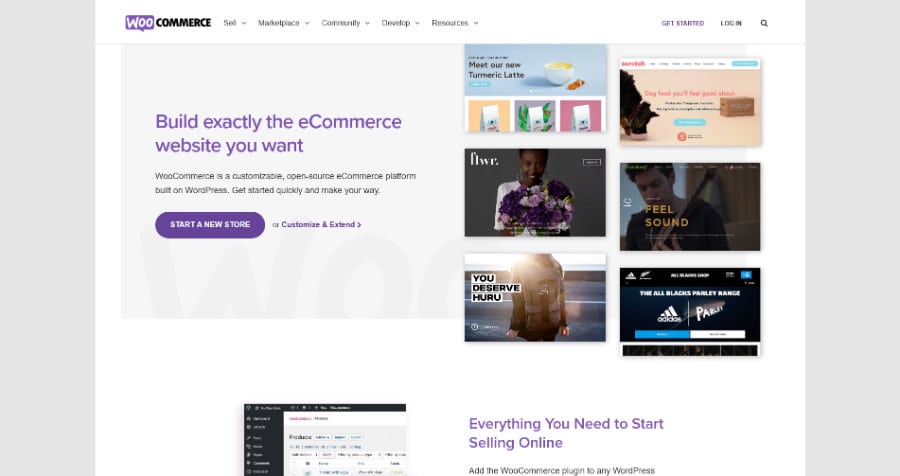 WooCommerce is a popular eCommerce platform that many businesses use to run their online stores. It is customizable and easy to use, making it a good choice for businesses of all sizes. WooCommerce also integrates with most popular shipping providers and payment processors, so you can easily ship products and accept payments from customers around the world.
WooCommerce Dropshipping is the perfect solution for anyone looking for an easy way to set up and manage their own dropshipping store. With its free Google Chrome Extension, you can quickly add products from AliExpress to your store with just a few clicks. Plus, with the automated price adjustment feature, you can set custom profit margins for each product based on a percentage or fixed amount offset. This makes it easy to ensure that you're making the most money possible on each sale.
Click Here To Learn More About WooCommerce Dropshipping
Wix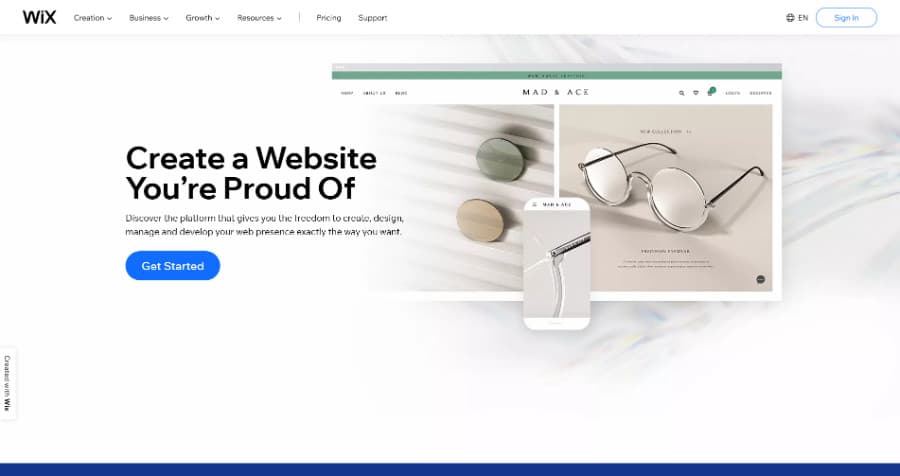 Wix (Free Trial) supports most major dropshipping apps like CJDropshiping and Doba-Worldwide Dropshipping. And if you're a Shopify user who wants to try your hand at dropshipping on Wix but don't want to leave your current platform behind, we've got you covered too. With our article on how to connect Wix to Shopify, it couldn't be easier to get started with dropshipping using Wix.
Click Here To Try Wix Now (14-Day Free Trial)
Squarespace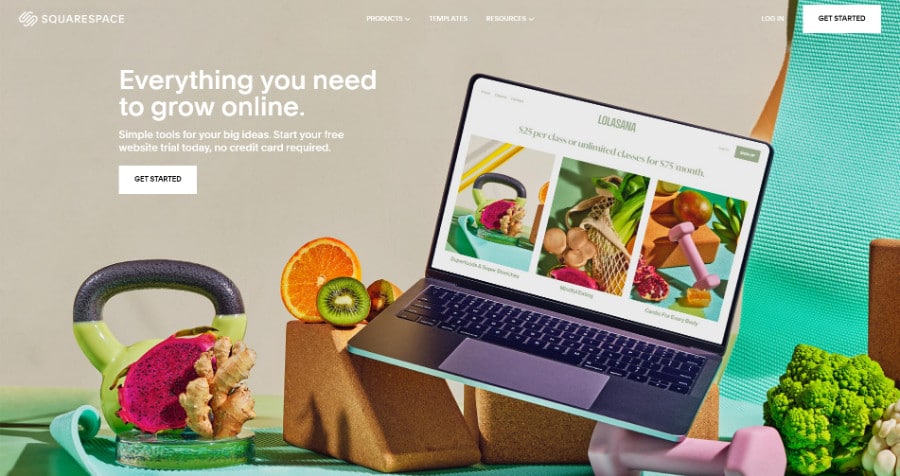 Squarespace (Free Trial) is a great option for anyone looking for an easy-to-use eCommerce platform that offers a lot of flexibility. With Squarespace, you can set up your store the way you want, choose from a variety of shipping options, and connect with third-party tax and shipping tools like ShipStation that will make it easy to get your store up and running.
Click Here To Try Squarespace Now (Free Trial)
BigCommerce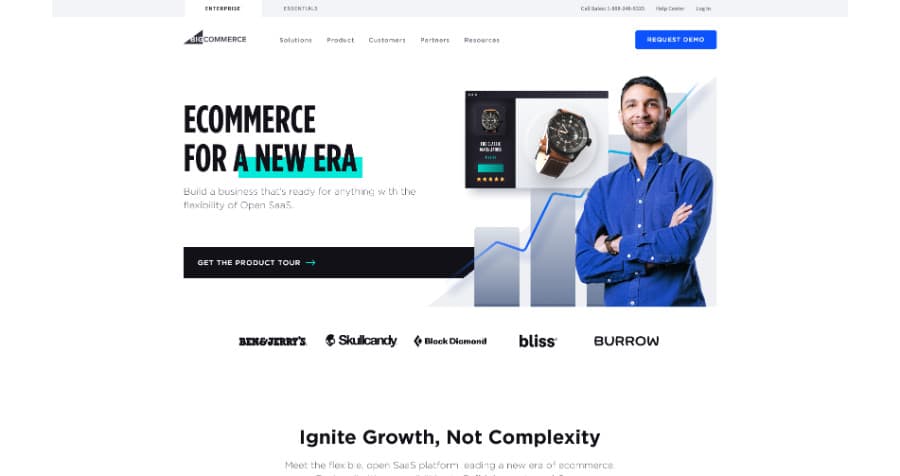 BigCommerce has all the features you need for a successful dropshipping business since it has an easy-to-use interface that makes managing your inventory, orders, shipments, and customers as simple as possible. Bigcommerce is one of the best Shopify alternatives for dropshipping because they have an extensive list of dropshipping apps that work with their platform including Spocket, Printful, InventorySource, and Doba Worldwide. Plus, BigCommerce offers flexible plans so you can scale up or down when needed without locking yourself into long-term contracts.
Magento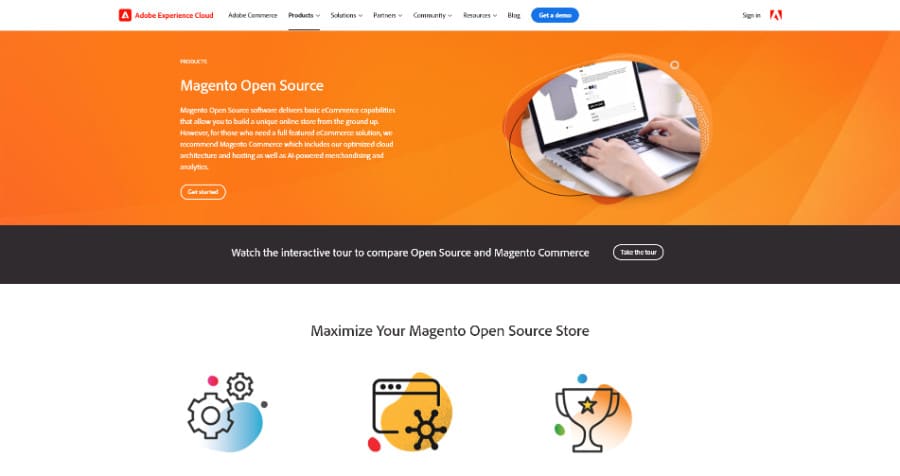 Magento is one of the most popular eCommerce platforms in the world. It's also one of many companies' favorite solutions for dropshipping businesses because it offers a powerful set of tools to manage your business and inventory, as well as a wide range of extensions that can help you grow your sales.
Magento is an all-inclusive eCommerce platform with built-in support for multiple payment methods like credit cards, PayPal, and many others. It also supports drop shipping, and you can download the open-source version for free, or you can use the paid version of Magento that is fully managed and hosted by Adobe.
Square – Weebly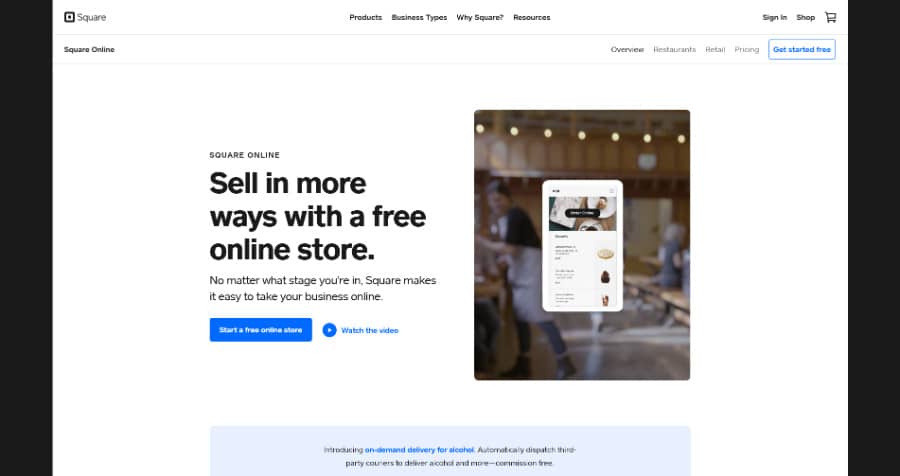 Square has partnered with Spocket to make starting and running a drop shipping business easy. With Spocket, you'll have access to high-quality products from vetted suppliers, so you can focus on what you're good at – selling products. Plus, Square's simple and intuitive platform makes managing your business easy.
PrestaShop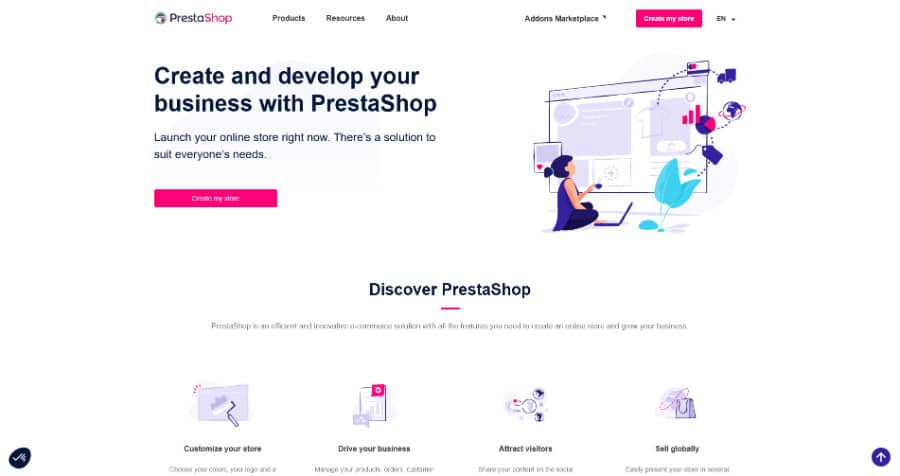 PrestaShop Dropshipping Modules are designed specifically for online sellers that want to use an open-source e-commerce software solution. They make it easier than ever before to find high-quality suppliers and get them shipped quickly so that you can focus on marketing rather than dealing with customer complaints about delayed orders or damaged goods.
OpenCart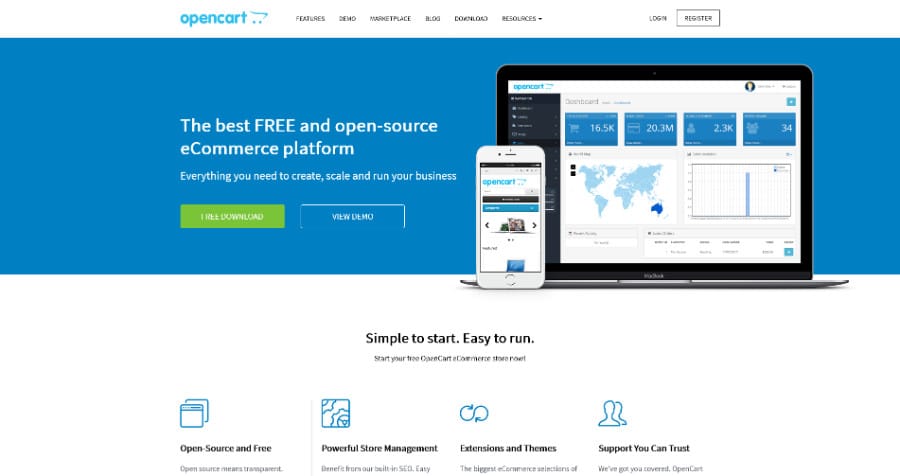 OpenCart is a free, open-source eCommerce platform that makes it easy for anyone to start their own online store. With OpenCart, you can easily import products from Amazon and AliExpress, and then drop ship them directly to your customers. You don't need to worry about managing inventory or shipping products yourself – OpenCart's dropshipping integrations will take care of all that for you.
Shopify Alternatives for Drop Shipping FAQ
Can You Drop Ship on Wix
Yes, you can drop ship on Wix using CJDropship, Spocket, or Doba. These platforms will provide you with access to a directory of suppliers who will drop ship products for you. You simply need to create a store on Wix and add products from the supplier's catalog. When a customer places an order, the supplier will ship the product directly to your customer's door.
Can You Dropship on Squarespace
Yes, you can dropship on Squarespace using Spocket. Spocket is a dropshipping app that allows you to easily connect your Squarespace store with thousands of high-quality US and EU-based suppliers.
With Spocket, you can simply choose the products you want to sell, then add them to your store with just a few clicks. Plus, Spocket provides detailed product information, images, and shipping information so you can rest assured that your customers will be happy with their purchases.
Can You Dropship on Square
Yes, you can dropship on Square using Spocket. Square is a great platform for dropshipping because it's simple to use and has a wide range of features that make it easy to manage your orders and track your sales.
To get started, create an account with Spocket and connect your square account. Then, search for high-quality products from their selection of suppliers and add them to your store.
Can You Dropship on Big Cartel
No, you can't easily dropship on Big Cartel since they don't support any dropshipping apps. However, you could manually process the orders and submit them directly to your suppliers, but this really wouldn't be scalable in the long run.
Can You Dropship on BigCommerce
Yes, you can dropship on BigCommerce using a number of different apps and services. Some of the most popular include Spocket, Inventory Source, and Printful. All of these services allow you to easily connect your store to a wide range of suppliers and manufacturers, making it easy to find products to sell and ship directly to your customers.
Can You Drop Ship on WooCommerce
Yes, you can drop ship on WooCommerce using WooCommerce Dropship or with any one of the many free and premium WordPress plugins. These plugins will allow you to automatically import and update products from your suppliers, as well as synchronize stock levels and pricing. You can also manage orders and shipping through the plugin's intuitive dashboard. Plus, most of these services integrate with popular shipping carriers, so you can ship orders quickly and easily.