Auction sites like eBay are very well known, but there are also plenty of WooCommerce auction plugins that can be installed onto WordPress websites that make it easy for anyone to run auctions alongside their regular product offerings. On this page, we'll take a look at the Best WooCommerce Auction Plugin options currently on the market.
Best WooCommerce Auction Plugin
WooCommerce Simple Auctions – WordPress Auctions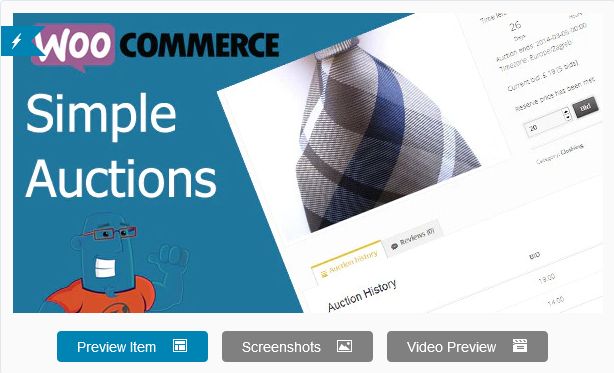 With Simple Auctions for WooCommerce, anyone can run their own WordPress auction website using any WordPress theme they like. Simply install the software onto your server (it only takes 5 minutes) and customize the settings within the admin panel.
You will need to set up payment processing yourself if you plan on charging people money for bidding or buying items at auctions; otherwise, everything else is included. The best part? This plugin costs less than $30 in total.
WooCommerce Simple Auctions – Overview
The Simple Auctions Plugin is the best solution for anyone looking to create an auction website on WordPress. It's easy-to-use, professional-grade software that includes all of the features you'd find on a site like eBay.
This plugin makes creating professional-looking auctions easy with simple controls and a clean interface. It's really simple to get started. All you need is an item (or multiple items), a starting price, reserve price (if any), and how long you want the auction to run.
From there, you can choose whether or not to make this an ascending or descending auction as well as whether or not users can place bids using multiple bidding methods like auto bid incrementing or proxy bidding in general.
Overall, with Simple Auctions, managing auctions is a breeze; just create one or set up automatic bidding rules, then sit back while your store does all of the work for you.
WordPress WooCommerce Marketplace Auction Plugin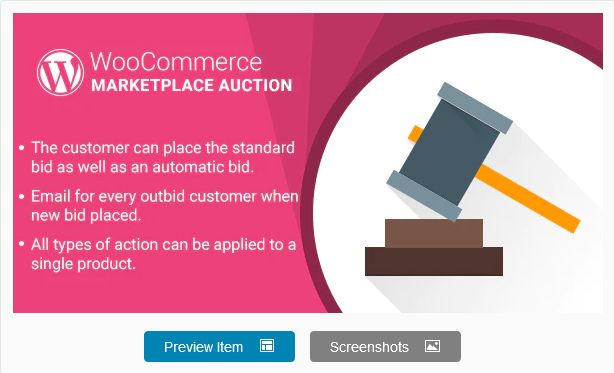 The WordPress WooCommerce Marketplace Auction Plugin will let you add auctions to your WooCommerce marketplace with simple steps and give you full control over how you run them. You can customize all aspects of the Auction like duration, starting price, reserve price, increment rate, etc.
This app allows you to create four types of auctions which are standard (Fixed Price), Reserve Auctions (Minimum Bid), Automatic Auctions, and Incremental Auctions.
Note: This Plugin requires Webkul's WordPress WooCommerce Multi Vendor Marketplace Plugin to function.
Auction Lots for iBid Theme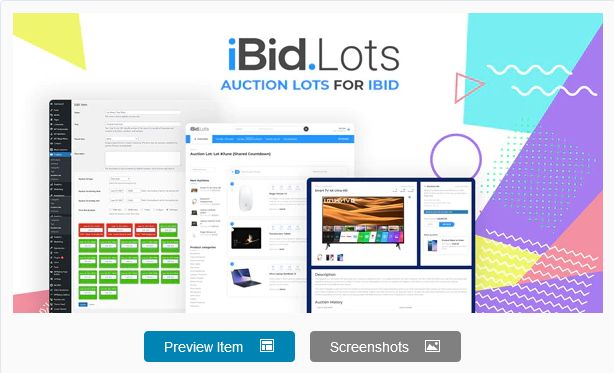 iBid is a powerful and versatile multi-vendor auction theme for WordPress. It comes with many features, including the ability to sell products in different categories, manage your product catalog, create custom pages for each of your products or vendors, add vendor profiles, and more.
The Auction Lots addon will extend the current auctions functionality from your iBid theme and will enable auction lots(Shared Timing or via Time Slots).
This allows bidders to compete against one another which drives up prices as well as increasing interest in an item since there are now more people going after each product.
Overall, if you are already using the iBid Theme or thinking about installing it then the Auction Lots Plugin will be the best WooCommerce Auction Plugin for you since it natively works with the iBid theme.
Ultimate Auction for WooCommerce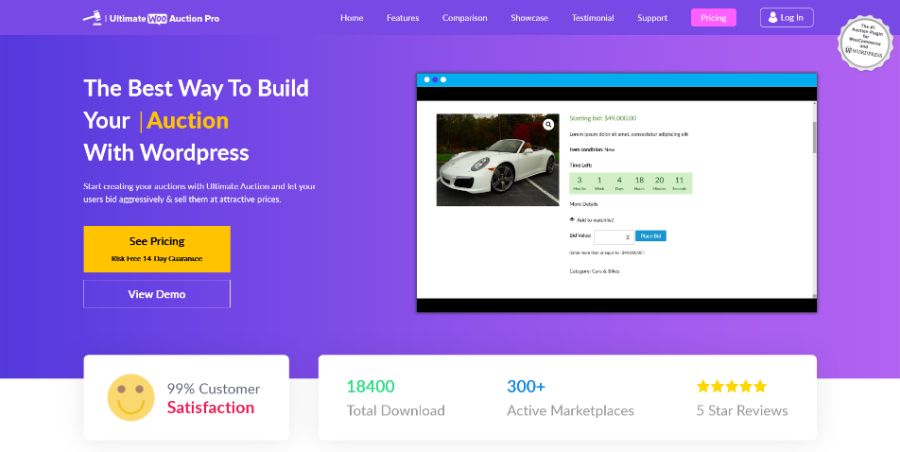 Ultimate Auction for WooCommerce is a powerful and easy-to-use plugin that lets you add products as auctions on your site. With features like automated or proxy bidding, SMS notifications, soft close to extend time, automatic and manual relisting of expired auction items, variable incrementing bid prices, buyer's premium, and bulk importation capability with live bidding this plugin has it all at an affordable price.
WordPress Auction Plugin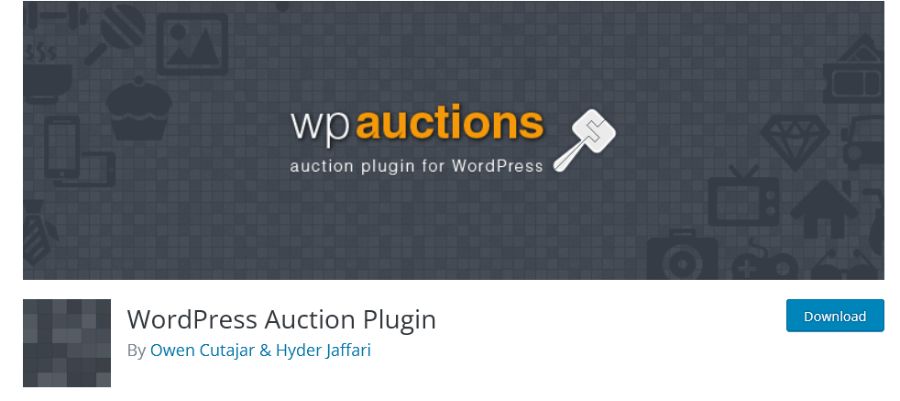 One of the best WooCommerce Auction plugins is WP Auctions. This plugin allows you to host auctions on your WooCommerce website, assign an auction to a Post/Page, upload an extra image, and set custom contact fields like phone numbers or addresses for checkout.
You can also choose which type of format the listing should be shown in (list view or image grid) as well as setting a global bid increment value for all auctions.
Finally, this plugin only allows registered users to place bids so that every bidder has access to their account information without worrying about personal data being compromised by malicious bidders.
Woo Auction Software: WordPress Auction Plugin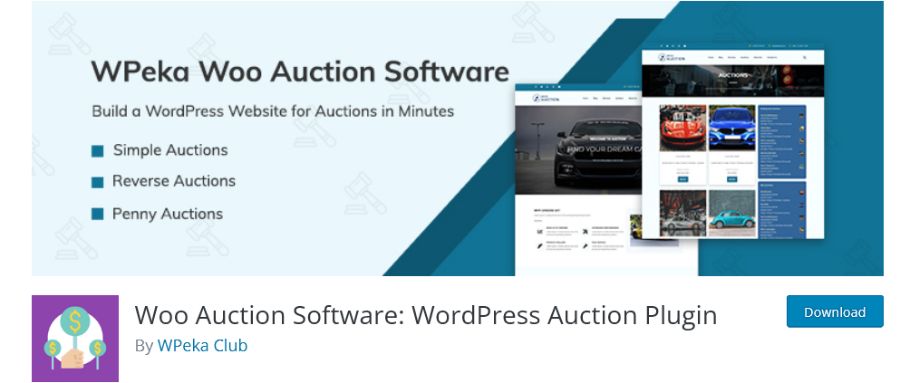 Woo Auction Software is a WordPress auction plugin that makes setting up an eBay-style marketplace on your site easy. It allows anyone to host their own auctions on your site and sell directly to your audience with no upfront costs.
This social shopping platform helps everyone win by providing more exposure for all sellers while increasing traffic and sales for you.
Whether you want to host an antique sale or sell off excess inventory in bulk, using this plugin is as simple as installing WooCommerce and activating the extension.
Because the software integrates seamlessly with Woocommerce hooks, there are no limits on what features can be added through extensions- making it easy to customize if you have PHP programming experience.