If you're looking for the best WordPress family tree plugin, you have plenty of options to choose from. In this article, we'll take a look at some of the best plugins available and discuss their features. We'll also provide a few tips on how to get started creating your family tree. So whether you're just getting started or you've been working on your family tree for years, this article will have something for you.
Best WordPress Family Tree Plugin
TreePress – Easy Family Trees & Ancestor Profiles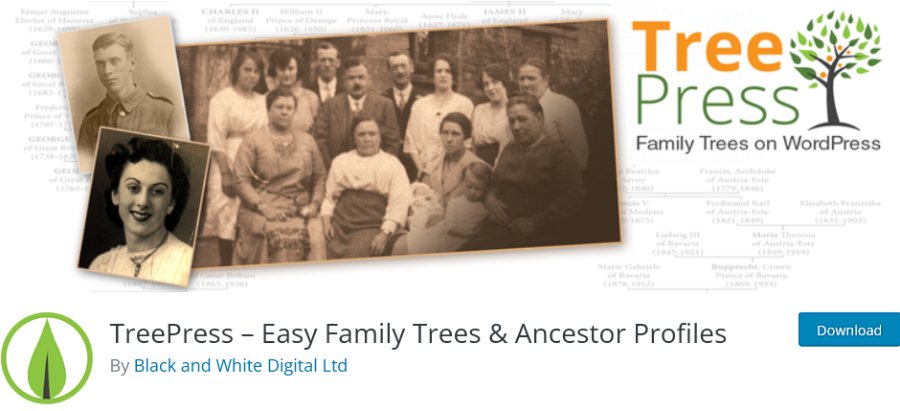 TreePress is one of the best WordPress family tree plugins out there. With it, you can create a detailed family tree with unlimited family members and display them in different formats on individual pages or posts.
This easy-to-use family tree plugin for WordPress allows you to create a beautiful, interactive graphical representation of your family.
The free version of this plugin includes features such as displaying up to 200 members on the same page; connecting individual trees with links to information about each person, including data like name, date of birth, date of death, and photos.
And with the pro version, you can also import and export GEDCOM files so your data can be used in most genealogy software. Plus, it's easy for anyone to use this plugin because it has one of the most intuitive family tree editors.
If you want more information on how TreePress works, click here.
WP Genealogy – Your Family History Website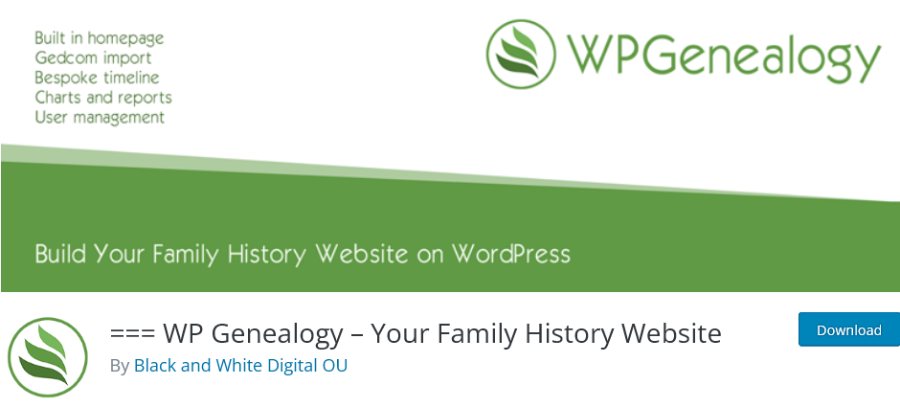 WP Genealogy is a WordPress plugin that provides an easy way to create your own family history website. The user interface of this plugin is clean and intuitive, and with this plugin, it's easy to set up an account for yourself or any other person in the family tree.
WP Genealogy even lets users download their information via PDF, and it offers the ability for visitors to search by various criteria and control access on who can view it. You also have the option of enabling logged-in users to collaborate with you and make changes or upload GEDCOM files from 3rd party genealogy software.
Plus, with this plugin, you'll have complete control over how your family tree looks since you get full control of the plugin's CSS and HTML.
Genealogical Tree – WordPress Family Tree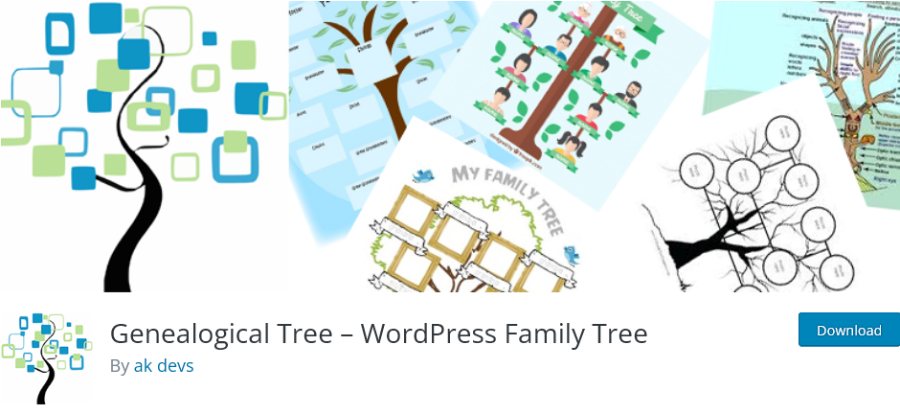 Genealogical Tree gives WordPress site owners the ability to add unlimited family members to their family tree, add life events like marriage or adoptions, manage sibling order in relation to their parent's marital status, and change the style of how things are displayed with different color schemes.
And it includes features like importing GEDCOM files to help you get started with adding more information about each person in your database. From there, it's easy to export these records into GEDCOM format (.ged) files that are compatible with most popular genealogy programs or websites.
WP Family Tree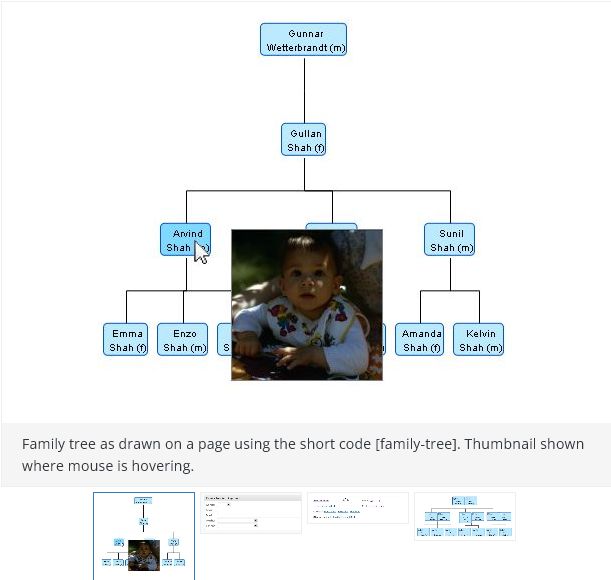 WP Family Tree makes it super simple to create family trees that you can share with friends, relatives, and other visitors to your website. You'll be able to add any number of people, specify their relationships (e.g., father, mother), customize text about them (e.g., birth date), and much more. All these details are then displayed in an attractive way via shortcodes.
Vision Interactive – Image Map Builder for WordPress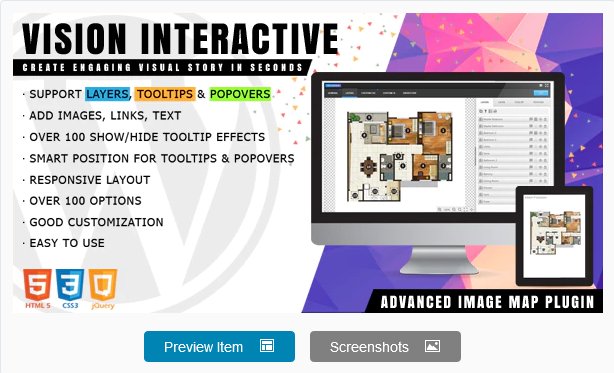 With Vision Interactive you can create beautiful data visualizations and maps in minutes without writing any code. This WP plugin also comes bundled with an amazing data visualization tool called Family Tree Builder that allows anyone to easily create their own family tree on their WordPress website via its easy-to-use drag-and-drop interface.
Add Family Tree in WordPress
Adding a family tree to your WordPress site is a great way to showcase your ancestry and ancestral roots. There are several different ways you can add a family tree to your WordPress site, depending on the features and functionality you need. In this post, we showed you how to add a family tree using popular family tree plugins. So whether you are just getting started with genealogy or have been researching your family history for years, download one of the plugins above so you can quickly add a family tree to your WordPress site.
How To Make a Genealogy Website
Install WordPress
Install a Family Tree Plugin
Create a blog post about your genealogy research
Build your family tree
Include pictures of members of your family, both living and deceased
Write about how you found out that you had a relative who was famous or accomplished in some way
Provide links to other sites for further reading on genealogy topics
How To Make a Family Tree for Free Online
One way to make a family tree for free online is to use the Google Docs, Google Sheets, or Google Slides. These are all great online platforms made for collaborating with other users on projects. There you can create your family history/tree map and ask others for their input collaboratively.