On this page, we will explore the best WordPress eCard plugin that will help you send eCards right from your WordPress website. The beauty of these plugins is that they don't require any coding knowledge. All you need to do is upload an image, write a message, and click "send." It's as simple as that.
Best WordPress eCard Plugin
WP ieCard – WordPress eCards Plugin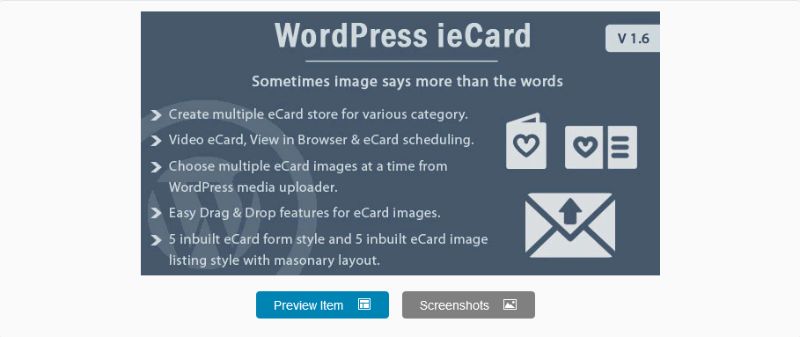 WP ieCard is the only premium WordPress eCards plugin that offers you everything you need to start an online card store business. It's packed with tons of amazing features including Card Scheduling, Rich Text Editor Functionality, Bulk eCard Send via API & more. This lets you set up an optimized card store in just a few minutes without any coding experience required.
WooCommerce eCards WordPress Plugin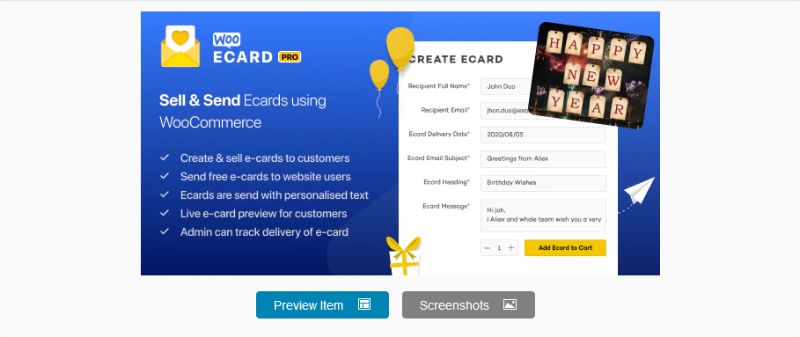 WooCommerce eCards lets you create beautiful eCards that people will actually want to send. With this plugin, creating an eCard takes just minutes – no graphic design skills required. All you need is some great content and this plugin's simple interface will help you easily create awesome-looking custom eCards in no time. You can even sell them on your site or through other channels like social media or email marketing campaigns if they're popular enough.
Also, there are some options available in the settings page of the plugin which let you customize things like sender name & email id, message body text, etc., so that you can have more control over sending emails from your WordPress site via this plugin.
WordPress eCards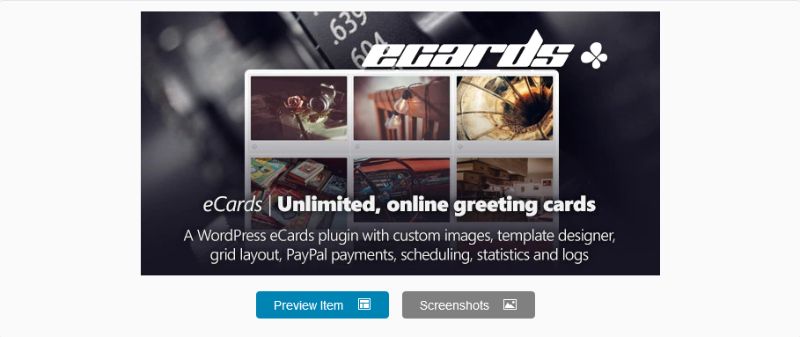 With WordPress eCards you can create an online greeting card site in minutes using the best-in-class premium eCard plugin with no coding required. You can sell cards or give them away for free on any topic (Christmas, Halloween, etc.)
This plugin can help increase website traffic as well as social media followers by offering something new and fun for users to share with their friends on Facebook or Twitter. And you can increase sales by adding affiliate links or advertisements into the cards which link back to products relevant to each holiday or event that you're promoting.
With this plugin, you can quickly create beautiful WordPress E-Cards that are perfect for all occasions like birthdays, weddings, anniversaries, etc… The best part? You don't need any design skills. This simple yet powerful tool will help everyone create professional-looking cards without any previous knowledge of HTML or CSS.
Plus, when you send an eCard using this plugin, no personal information is stored in your WordPress database, which makes it a great eCard plugin to use in countries that fall under strict privacy regulations like GDPR.
Business Christmas Greeting Card – WP Plugin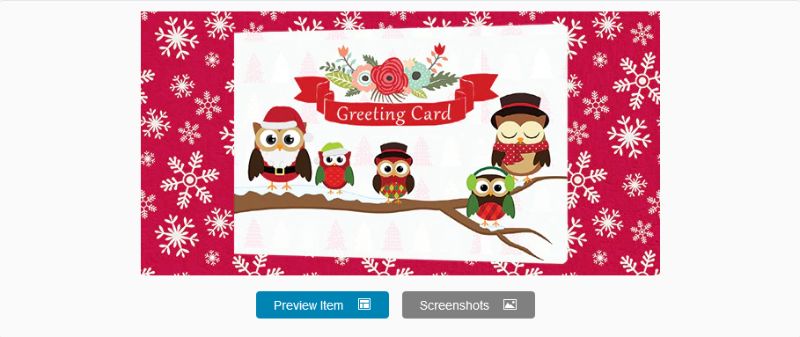 The WP Greeting Card Plugin allows you to create fully customizable e-cards that can be used as an effective marketing tool, especially during holiday seasons like Christmas or New Year's Eve when customers are looking for additional value from companies they already do business with.
The holiday season is the perfect time to reach out to your customers with a greeting card, but most of the eCards available on the market are boring and lack creativity. Furthermore, they take too much time in order to be customized properly.
With the Business Christmas Greeting Card plugin you can create an awesome animated greeting card within minutes – just upload your logo or company signature, write some customized greetings and you're done. It's so easy even a child could do it.
Free WordPress eCard Plugin
WP Ecards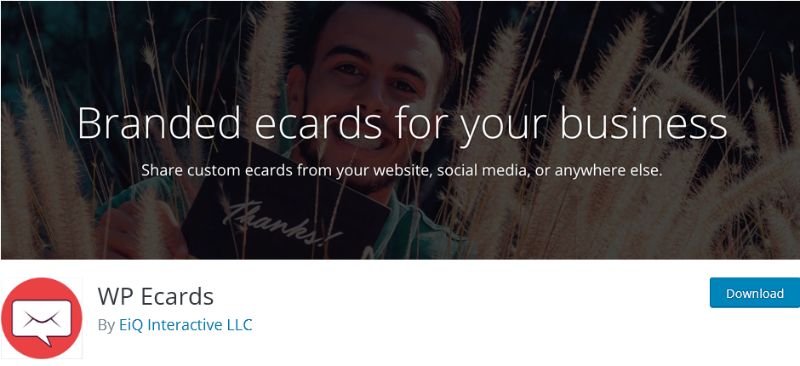 WP Ecards is a free WordPress eCard plugin that allows anyone with access to WordPress to create high-quality branded ecards without any design skills or HTML knowledge. This plugin also makes it super simple for users of your website or store to share your custom-designed eCards with their friends via social media and email.
eCards Lite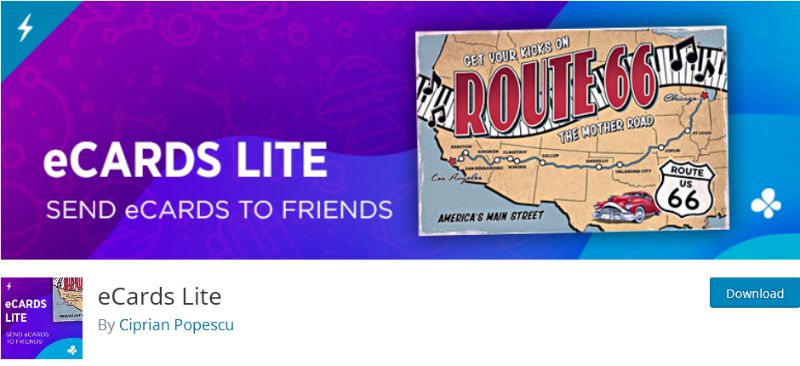 eCards Lite provides an easy way to send electronic greeting cards directly from your blog. With this eCard Lite Plugin, anyone can create beautiful-looking greeting cards in just minutes using their existing theme design elements and photos on their website. No more paying designers or developer fees… no more ugly default card designs… no more complicated setup steps… just click "send" and get instant gratification.
Ecard – Seasonal Greetings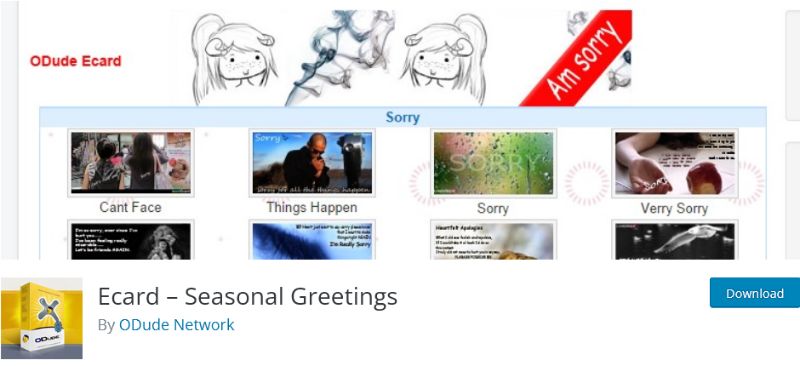 Ecard lets visitors upload their own images for free and sending eCards directly through email without requiring registration. This WordPress plugin makes it easy for anyone to create eCards on your site in minutes, whether you're looking for a quick thank-you note or something more elaborate like birthday wishes or congratulations messages. And with the powerful admin panel, you'll be able to create unlimited albums that include multiple eCards with different designs and layouts.