Google Shopping is a great way for your eCommerce site to get in front of more potential customers. This post will help you find the best WooCommerce Google Shopping plugin so that you can start generating more revenue from the world's largest search engine.
Best WooCommerce Google Shopping Plugin
WooCommerce Product Feed Pro Plugin – Google, Facebook & More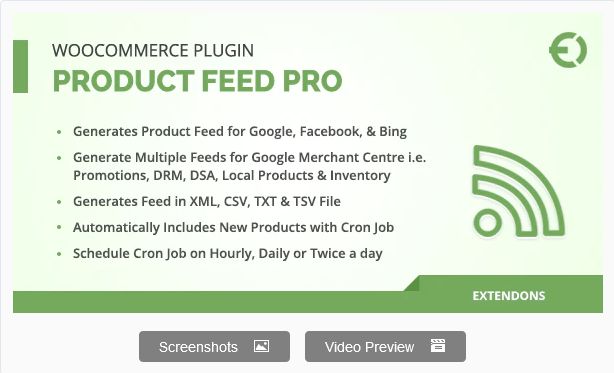 The WooCommerce Product Feed Pro Plugin is the best Google Shopping Plugin if you want to generate product feeds for multiple platforms like Google, Facebook, Bing, and many more.
The WooCommerce Product Feed Pro plugin helps you create feeds without any coding knowledge required. All you need to do is install this plugin on your website and it will start generating product feeds instantly.
It's also easy to customize various settings according to your needs using the "Feed Options" tab in the WordPress admin area.
Best of all, this plugin also comes with a step-by-step user guide that walks you through the process of creating feeds so that even newbie users can easily use it.
WooCommerce Google Shopping Ads Integration by Elartica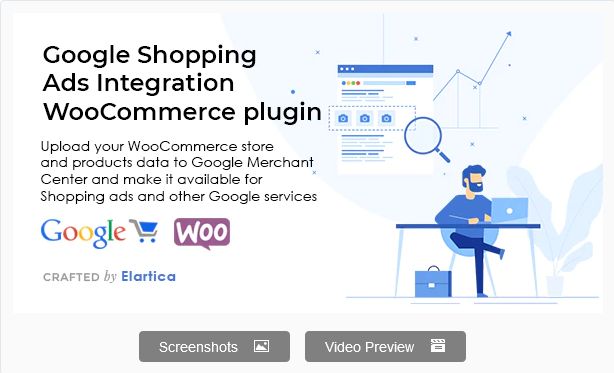 Elartica's WooCommerce Google Shopping Plugin is a special tool for WordPress that helps you connect with the world's largest advertising network – Google AdWords/Google Shopping.
With this plugin, all of your products will be automatically uploaded to GMC after they are added to your WooCommerce store.
Elartica's WooCommerce Google Shopping plugin will also compile and format all of your store's product information in either text or XML formats that are required by Google Shopping with no manual work from you.
And the best part is that it's fully automated so there's nothing for you to do except install the plugin and enjoy increased traffic and more sales coming in.
WooCommerce Google Merchant Center Integration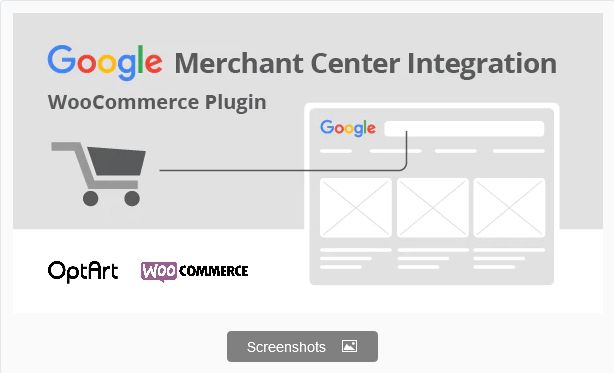 The WooCommerce Google Merchant Center Integration Plugin allows users to create XML feed files for their WooCommerce store and send them to Google's FTP server via the plugin settings page. After that, the feed is processed by Google's system so it can be shown in certain search results. That way customers can see all information about the product – price, stock status, etc., so they can quickly click over and buy it from your store.
Marketing Tools Pro for WooCommerce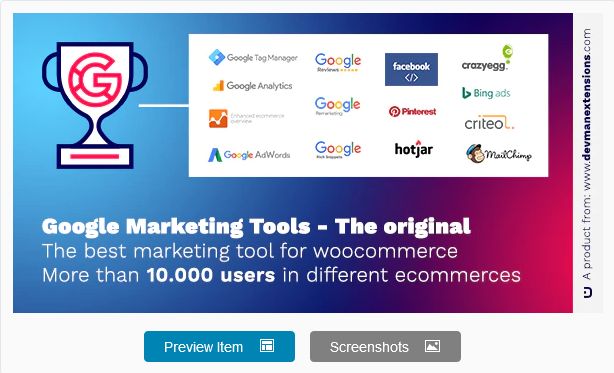 Marketing Tools Pro for WooCommerce makes it easy to integrate your store's data into Google Analytics so you can see how well your marketing efforts are working.
This plugin features advanced event tracking for shopping behavior like product impressions & clicks (including CPC), cart events (checkout completion rates), and conversions. It also integrates directly with Adwords so you can measure click-throughs from Google Ads without having to log in to multiple systems.
Marketing Tools Pro for WooCommerce also allows merchants to connect their store with Google Merchant Center and display their inventory in product feeds. This is done using an easy-to-use interface so you can set it up quickly and start reaping its benefits.
By connecting your store's data feed with this plugin, it will help you take advantage of all the great features provided by this service such as better conversion tracking, higher exposure on mobile devices, increased sales from PLAs, etc., while also making sure that everything works seamlessly together.
Google Shopping Feed for WooCommerce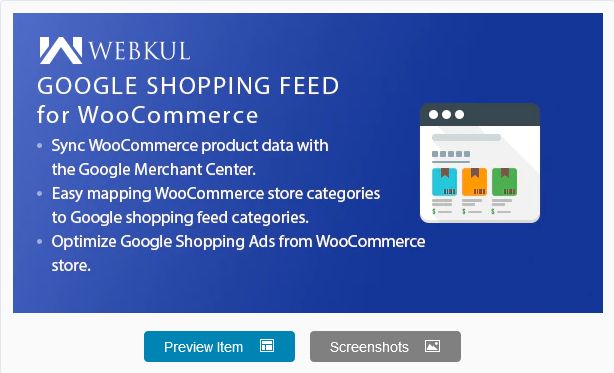 Google Shopping Feeds for WooCommerce is a premium plugin that helps you add your products to GMC. With this plugin, you can easily upload product information in either text or XML formats.
The best thing about this plugin is that it allows users to map their store categories with Google shopping feed categories and manage multiple feeds at once.
It also supports dynamic attributes mapping which means, users can map each attribute of the product with its corresponding value on the google shopping feed. Also, it supports the export of products in bulk or sections so that you can choose what you want to include in your feed without any hassle.
Google Product Feed For WooCommerce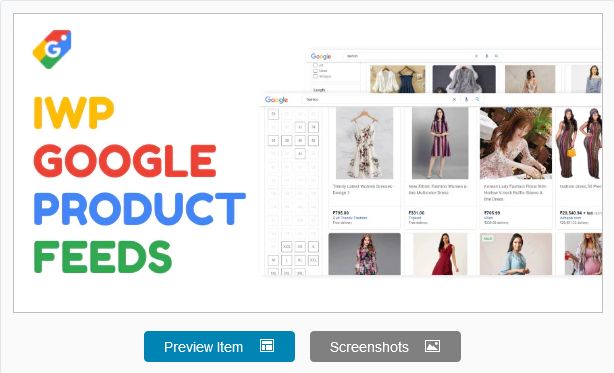 The Google Product Feed plugin makes setting up an effective product feed for your website easy by automating much of the process. It also offers advanced features like control over how products are mapped onto their corresponding ad groups within Merchant Center.
If you're serious about driving more traffic through paid search ads on Google or other platforms, this plugin will help you get set up quickly so you can start seeing results right away.
This plugin automatically creates and updates your product feed for you so you can easily import it into Google Merchant Center and start running campaigns right away.
It supports every major field in WooCommerce so it will map everything properly without any problems. And you won't have to worry about missing information or incorrect mappings because this plugin takes care of everything for you.
That means your products will appear instantly in the shopping section of Google search results, which means more traffic and higher conversion rates.
Product Feed PRO for WooCommerce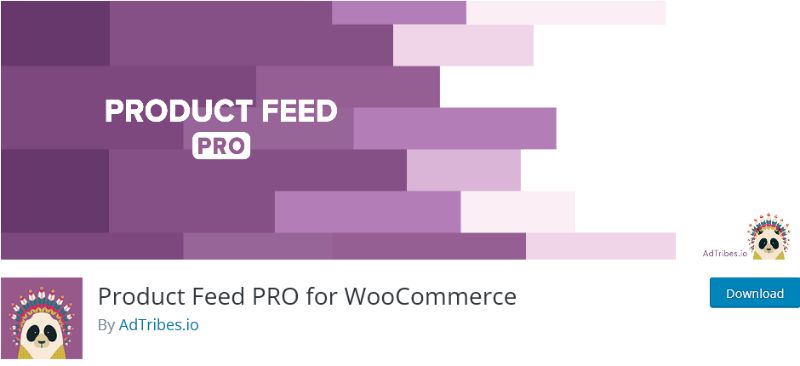 Product Feed PRO for WooCommerce is an all-in-one solution that combines Google Shopping Ads with the power of WordPress and WooCommerce. This plugin has everything you need to create your product feed, sync it with Google Shopping Ads, run search campaigns on Google, and track your performance in one place – directly from your WordPress dashboard.
Google Analytics and Google Shopping plugin for WooCommerce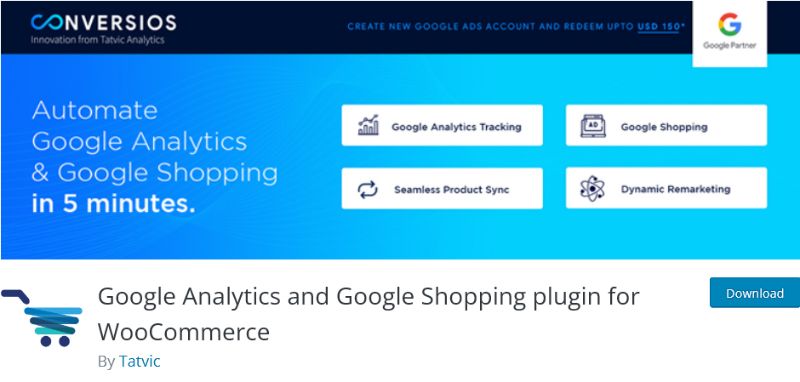 The Google Analytics and Google Shopping plugin for WooCommerce will help you generate your product feeds for Google Shopping, Facebook Remarketing, and many more channels with just a few clicks. You'll be able to create custom templates if needed as well as choose from over 100 pre-defined templates included in this marketing software toolkit.
Product Feed Manager for WooCommerce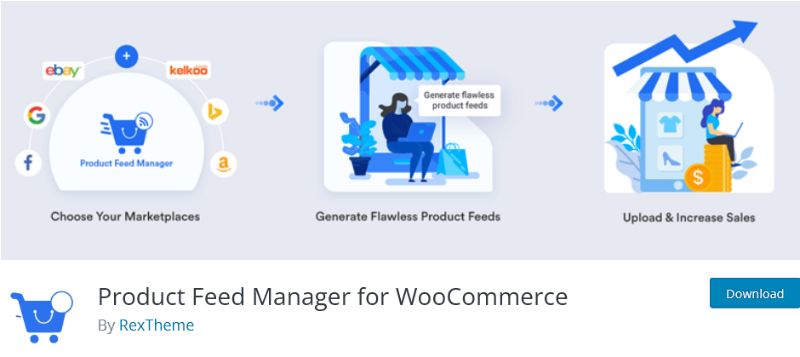 Product Feed Manager makes it easy for you to automate the process of adding your WooCommerce products into Google Merchant Center (Google Shopping). With this plugin, all you need to do is set up an automated schedule for generating your product feeds and it will take care of the rest. There's no more worrying about creating or updating feeds because everything will happen automatically according to how often you want them updated.
ELEX WooCommerce Google Shopping (Google Product Feed) WooCommerce Google Shopping Feed Plugin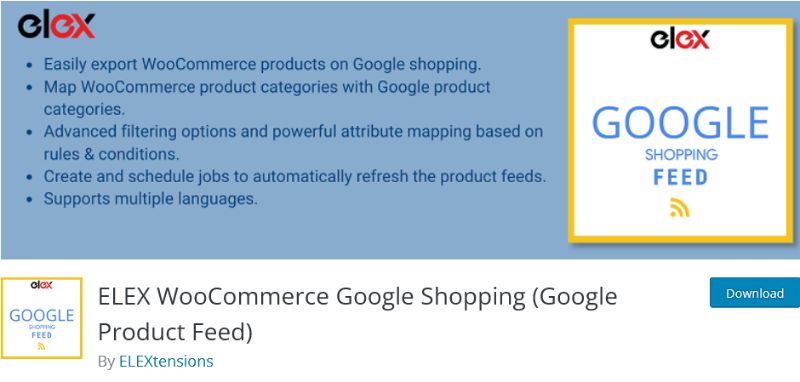 The ELEX WooCommerce Google Shopping plugin automates the process of creating and uploading Google Shopping Feeds so that you can focus on what matters most – growing your business. It allows you to upload new product data directly from the WordPress admin area, schedule automatic updates at set times each day, week, or month and export all product information into an easy-to-read format so that it's ready to be uploaded straight into your Merchant Center account.
How To Connect WooCommerce to Google Shopping
Integrate your store with the Google Shopping Feed Manager
Upload product data to the feed manager
Set up rules and filters in the feed manager to upload products that match certain criteria
Create a new product group on Woocommerce for each of your groups on google shopping
Add all of your products from Woocommerce into the same google shopping group as they belong to, then publish them