On this page, you'll find the Best WooCommerce UPS Plugin. A UPS plugin is a must-have for any store owner who ships products to customers around the world. These plugins allow you to quickly and easily set up shipping methods, rates and provide tracking information.
That makes installing a UPS shipping plugin a must for many WooCommerce store owners because it simplifies their shipping process so they have more time to focus on running their stores.
Best WooCommerce UPS Plugin
WooCommerce Shipping Pro for UPS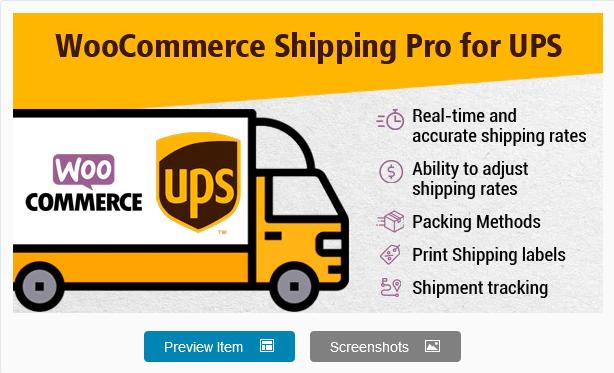 WooCommerce Shipping Pro is the best WooCommerce plugin for shipping with UPS. With this plugin, you can get real-time rates on your cart and checkout pages. It also automatically generates a label for orders after they are placed to make it easy to print out an address label or packing slip without any extra work.
In addition, the UPS Shipping Pro Plugin provides the most accurate real-time shipping rates, automatically calculates fees or discounts on these rates based on a percentage or fixed value, and it also offers tracking information to customers and store owners so they can monitor their shipments. Plus, you can set up multiple shipping origins in order to calculate the best rate depending on where items are located.
With all the features listed above, you'll be able to make more sales and offer better customer service with less effort.
We recommend WooCommerce Shipping Pro for UPS because it's powerful enough to meet any need but still easy to use.
To learn more about this powerful eCommerce solution, try out the WooCommerce Shipping Pro demo website (Click Here)
Otherwise, if you're on a tight budget or looking for something simpler, we also reviewed some other WooCommerce UPS Plugin options below.
WooCommerce Shipping Pro for EasyPost (USPS, UPS, FedEx, DHL)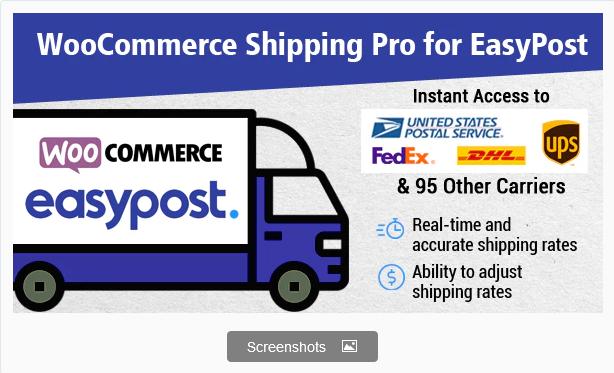 The WooCommerce Easy Post Plugin is a simple-to-use, all-in-one plugin for shipping rates. You can find real-time FedEx Shipping Rates, USPS Shipping Rates & UPS Shipping Rates including Domestic and International rates with this plugin.
It also supports Dynamic rates based on cart contents and address. And customers will be able to see the Estimated delivery Date displayed in the checkout too.
You also won't have to pay monthly fees with this plugin either which makes it even more attractive to businesses on a tight budget.
UPS Shipping method for WooCommerce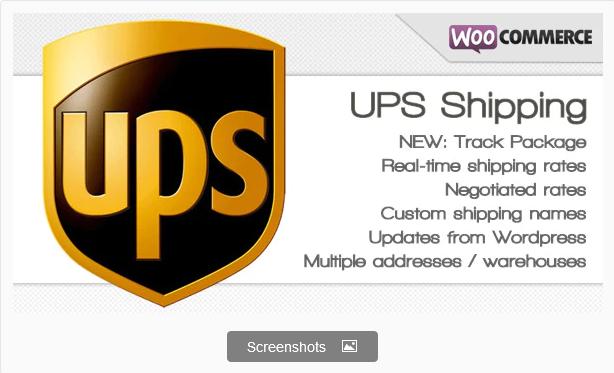 The UPS Shipping Method for WooCommerce is a great way to integrate your eCommerce website with one of the largest shipping companies. This plugin will help you save time and money by automating the process of shipping orders to your customers on a WooCommerce site using UPS's negotiated rates.
This plugin has an easy-to-use interface, which allows you to view your current business data in real-time. And it has a built-in box packing calculator that lets you enter dimensions or weight values and it calculates how many boxes are needed in any unit (imperial or metric), so no more manual conversions. You can also choose from multiple addresses/warehouses for different rates per address/shipment.
Shipper WP – Shipping Labels for WooCommerce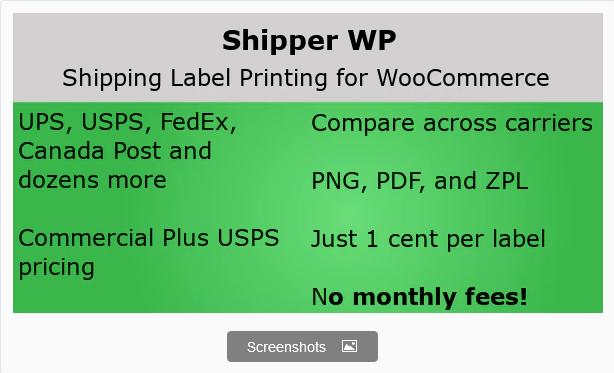 With Shipper WP you'll always know exactly what rate you need to use for any order because it automatically pulls pricing from over 100 carriers including UPS, USPS, FedEx, DHL, Canada Post, and Royal Mail (UK). Shipper WP also makes international shipping easy by integrating with EasyPost so that customs forms are generated correctly every time.
Sending and printing shipping labels can be time-consuming. You have to find all your orders in WooCommerce, then look up the rates for each carrier, then print out the label or save it as a PDF. And that's just for domestic shipments. International shipping is even more complicated with different forms and rates depending on where you're sending your package to.
This WooCommerce UPS shipping plugin with print label features lets you generate professional-looking labels with ease. And it can print labels in multiple formats including PNG, PDF, or ZPL (Zebra printer format)
Shipping Details Plugin for WooCommerce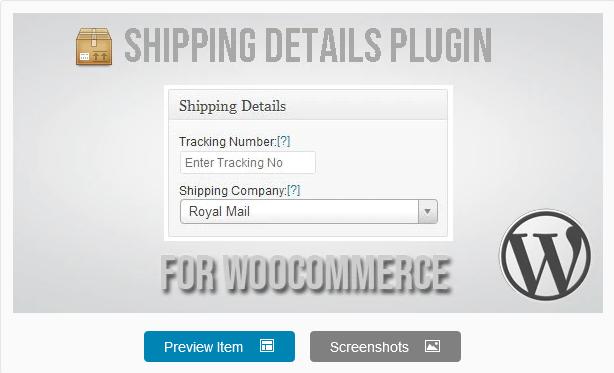 The Shipping Details Plugin for WooCommerce instantly adds courier details to all emails sent after a customer makes a purchase so they can easily access their tracking number, so you can focus on other aspects of your business without having to worry about manually dealing with shipping queries.
This WooCommerce Plugin Supports 140+ Couriers Worldwide including Australia Post, Canada Post, China EMS, DHL Express, FedEx SmartPost, India Speed Post Parcels & USPS First Class Mail & Priority Mail.
WooCommerce Order Delivery Or Pick Up Date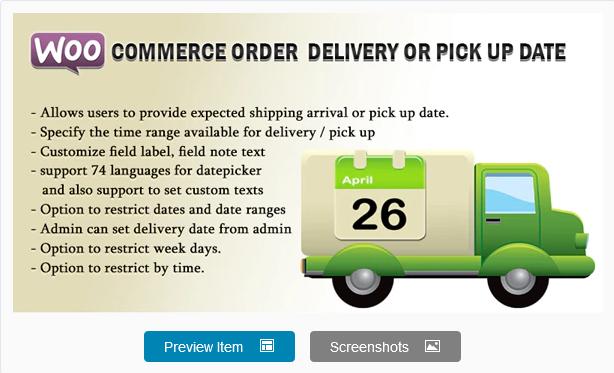 The WooCommerce Order Delivery Or Pick Up Date Plugin makes it easy for a customer to select a delivery date that works for them. This means they can pick their own day and time without having to call or email you back. It also gives you the option of restricting dates if needed.
This plugin has been built for eCommerce businesses who want their customers to be able to enter an arrival or pick-up time range for their orders, as well as those who want more flexibility in setting which shipping methods support this feature (and which don't).
Overall, the WooCommerce Order Delivery Or Pick Up Date Plugin is the easiest way to add delivery or pick up date fields to your WooCommerce store. Its easy-to-use interface allows you to quickly build custom checkout pages with delivery/pickup date fields without any coding knowledge required.
Free UPS Shipping Plugin for WooCommerce
UPS WooCommerce Live Rates and Access Points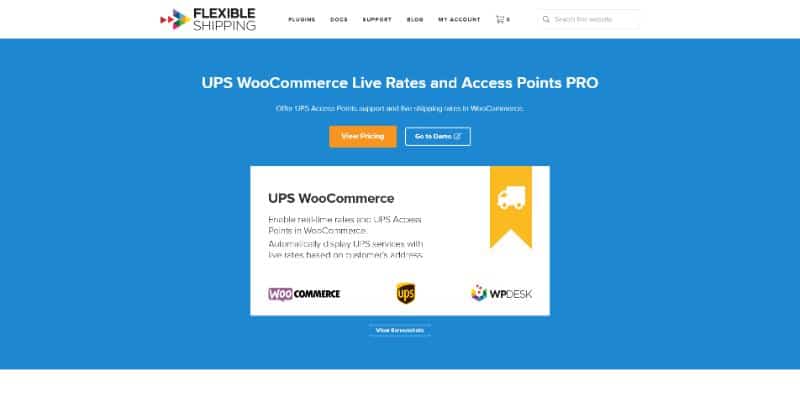 UPS WooCommerce Live Rates & Access Points (Get Plugin) is a free plugin for WooCommerce that automatically calculates your shipping costs using live UPS rates based on cart weight and address, with access points available if needed.
It also allows you to enable negotiated rates in addition to fixed value and percentage handling fees/discounts for UPS services so you can keep more of your profit margin.
You can even set up flat fee handling fees/discounts for access points only when they're available at the customer's address.
Plus, this plugin displays estimated delivery dates during checkout so customers know when they'll receive their order, but you have the option to exclude certain days from being included in estimates.
WooCommerce Table Rate Shipping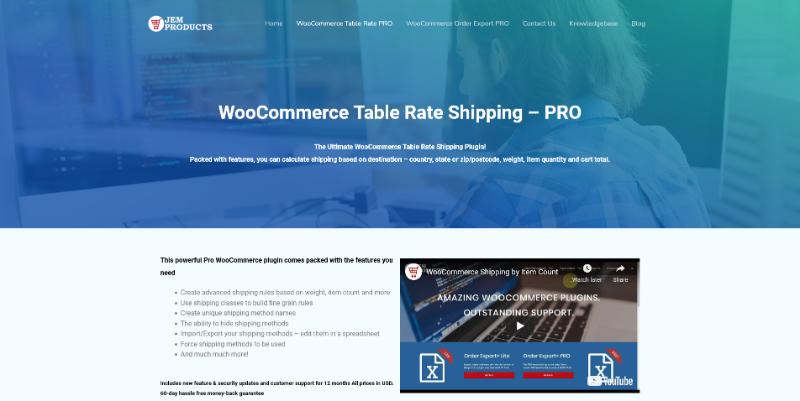 Table Rate Shipping (Get Plugin) makes it easy to offer free shipping on all of your products by setting a flat rate for each state and country. This is great news because you don't have to worry about what the cost will be for customers from different states or countries. You also don't have to worry about customers having unexpected charges at checkout since they'll only see one fixed charge per order regardless of how many items they add.
How To Set Up UPS shipping in WooCommerce
Create a new account with UPS
Find the UPS shipping rates
Set up your shipping profiles and tracking numbers
Enter all of the information for whichever profile you have selected
Enable API Access
Install a WooCommerce Shipping App
Connect To The UPS API via your WooCommerce Dashboard