A lot of brokers and agents are looking for a reliable IDX plugin. There are many plugins to choose from, but not all are worth your time. Here is a list of the best WordPress IDX plugins that will help you get more leads and convert them into sales.
Best WordPress IDX Plugin
Optima Express + MarketBoost IDX Plugin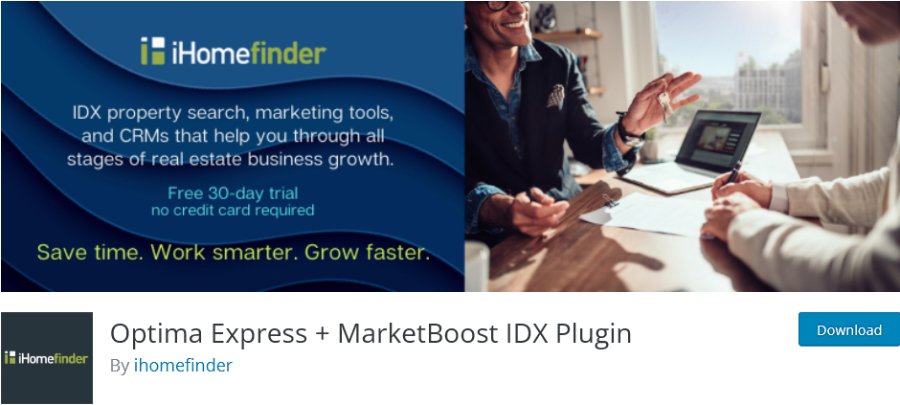 The Optima Express + MarketBoost IDX Plugin is the most powerful and comprehensive real estate WordPress plugin available. With it, you can add MLS data to your site, create custom search filters with advanced search criteria, display property listings in a widget or slider, customize a map page with interactive features, manage leads with drip email campaigns, and more.
Plus, it's fully compatible with iHomefinder Pro which will provide you access to even more marketing automation tools. This is the ultimate solution for anyone looking to build a complete real estate website using WordPress. You can also purchase this plugin separately if you want to use it on an existing website without adding any additional services from Optima Express.
IMPress for IDX Broker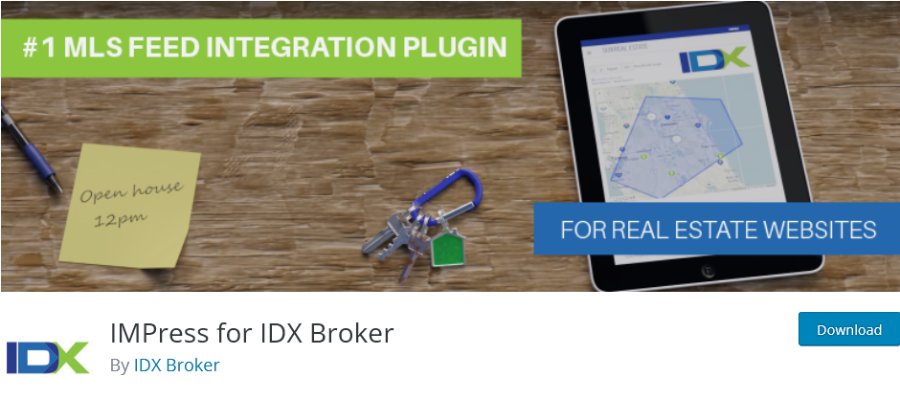 IMPress for IDX Broker is a WordPress plugin designed to provide you with the tools needed to display your MLS data feed on your website. This plugin includes 8 Gutenberg blocks and 4 widgets. The blocks include a lead signup form, a login page, a showcase of listings, city links, and an omnibar search box. All of these can be edited using simple shortcodes or by editing the templates within this plugin.
If you're new to WordPress and want an easy way to display your IDX data without having to worry about a complex setup process then we recommend you try out the IMPress for IDX Broker Plugin.
Showcase IDX Real Estate Search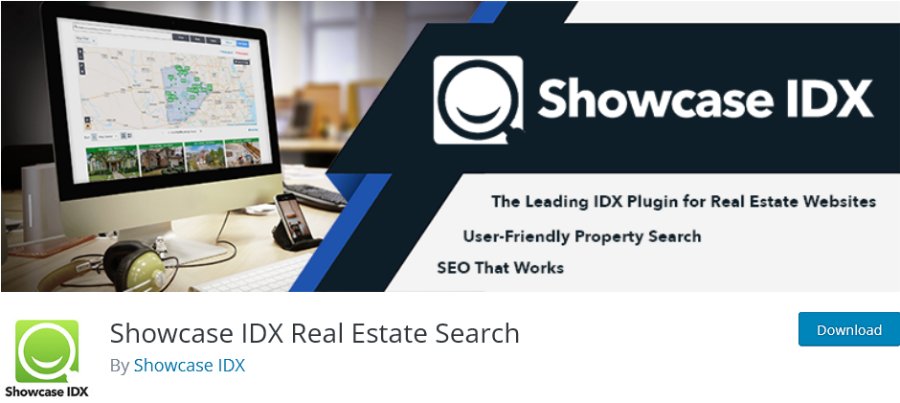 Showcase IDX gives brokers and agents the tools to make their websites more useful and engaging for potential clients, while also helping them stand out from their competition in search results.
The Showcase WordPress IDX plugin lets you build neighborhood pages that showcase all of your listings with beautiful polygon maps, so customers can easily find homes that match their criteria. You can also add custom content like videos or virtual tours to your website with the built-in advanced listing tools.
Plus, Showcase IDX is compatible with all major MLS data feeds. This means all your listings in multiple regions will automatically populate onto your website — no manual work required. And the Showcase IDX Plugin even includes excellent customer support via phone, email & live chat.
Estatik Real Estate Plugin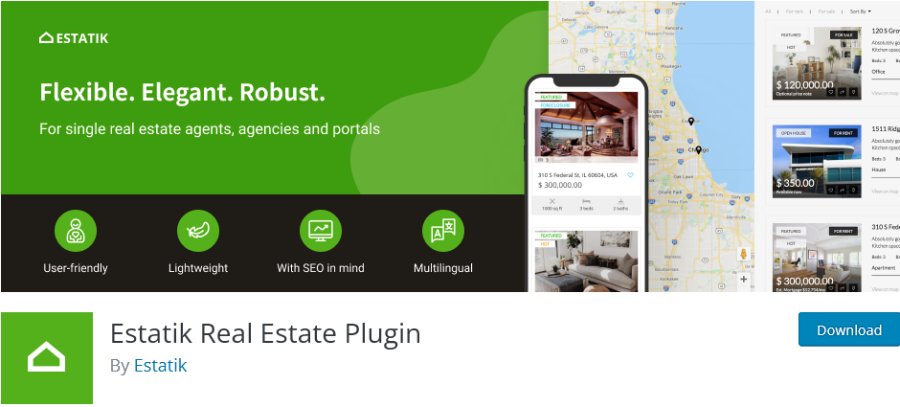 Estatik is one of the best WordPress IDX plugins for real estate agencies and single agents. With 50+ shortcodes and customizable categories, you'll be able to create an easy-to-use WordPress website in no time at all.
This all-inclusive plugin comes with a free real estate theme and quick demo setup to make your life easier. And it has a fields builder which can be customized with an unlimited number of custom fields – text, number, area, attachments, files, contact fields, etc.
This plugin even has social sharing built-in so your customers can share their favorite properties with friends on Facebook or Twitter.
Realtyna Organic IDX plugin + WPL Real Estate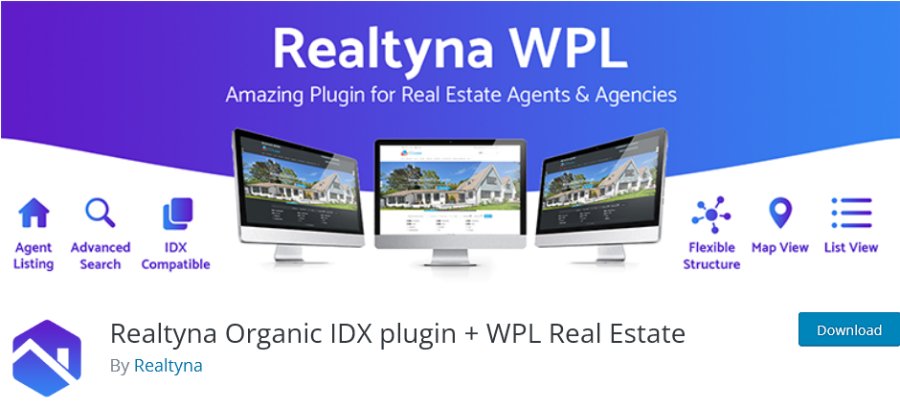 The Realtyna Organic IDX plugin + WPL Real Estate is the best option for managing property listings and RETS / VOW real estate options. This platform includes several different add-ons that cover all standard data feed integrations – MLS, IDX, RETS, XML, CSV, or DDF. Additionally, with Realtyna's custom mobile native apps you can market your listings on both the Android and iOS platforms with ease.
FlexMLS® IDX Plugin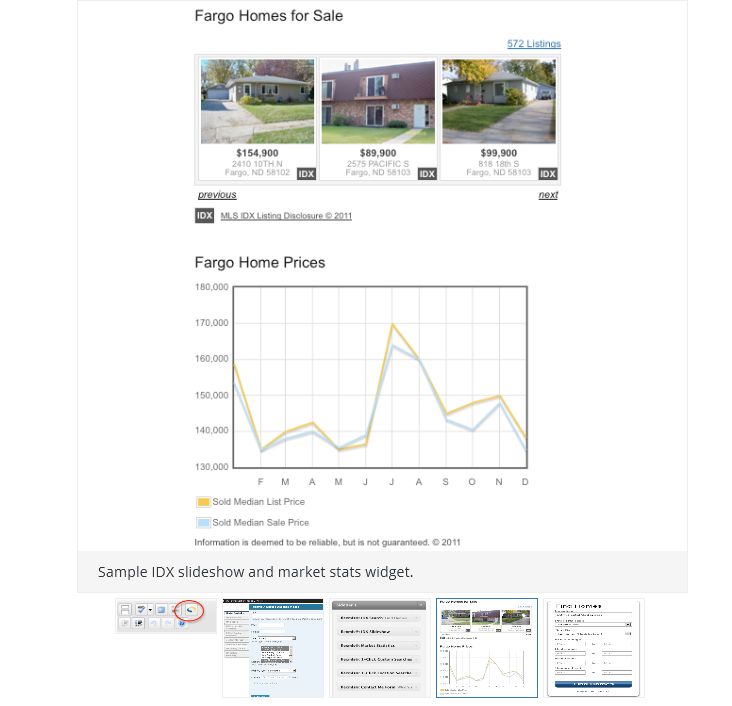 The FlexMLS® IDX Plugin is the best WordPress plugin for real estate agents and brokers. Live data from the MLS updates the IDX and market statistics widgets with information live from the Web system used by your local MLS so you always have up-to-date listings on hand.
It includes six widgets you can add to your sidebar, pages, and posts, including IDX Slideshow, IDX Search, Market Statistics, 1-Click Location Searches, 1- Click Custom Searches, and a Contact Form.
If you're a real estate professional in need of an easy way to list properties online or provide potential buyers with all their options in one place, then this is a great entry-level plugin for a new real estate website.
kvCORE IDX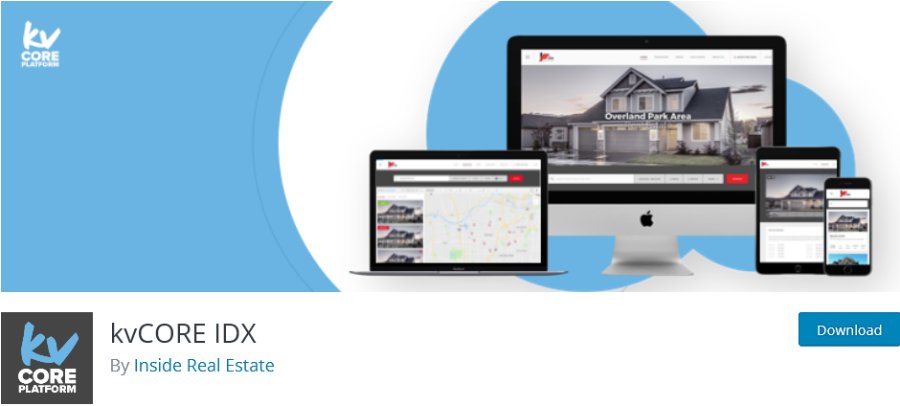 kvCORE is a powerful WordPress plugin that combines all of the MLS functionality you need in a fully extensible software package. It's like having an entire suite of software in one simple interface.
The kvCORE Plugin has everything you need to run a real estate business online – search listings by keyword or address; display property details with photos; capture leads through forms; send email notifications about new listings or price changes, and much more.
SpatialMatch IDX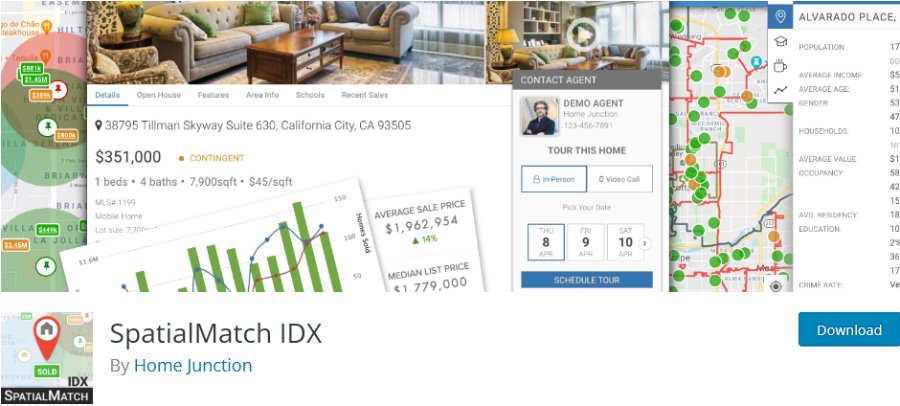 SpatialMatch IDX makes it super simple for users to find their next property by surfacing relevant leads in an intuitive search experience. This WordPress plugin allows you to display property listings from multiple MLSs on your website with just one click, eliminating any confusion or frustration for potential clients.
It also includes optional forms that capture contact information when triggered by user actions on the site, allowing agents to stay top of mind after visitors leave without losing them to another broker or real estate listing site.
Wovax IDX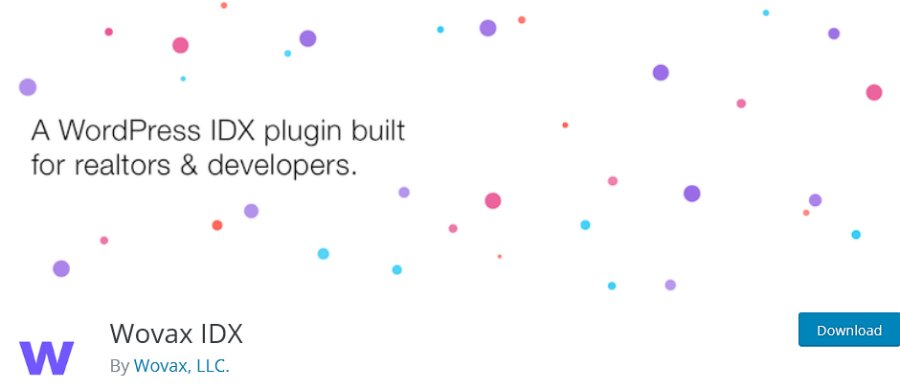 Wovax IDX is an easy-to-use WordPress plugin that brings live property data into your website, with no coding required. The plugin displays MLS listing information in a clean and modern interface that will make your site stand out from the competition. It's perfect for any type of real estate agency or brokerage, whether you're new to online marketing or have been doing it for years.
With Wovax IDX you can integrate up-to-date MLS property listings directly onto your website, and you'll be able to easily customize the appearance of the plugin so it fits perfectly into your branding. Plus, the optional CRM integration makes sure you never lose track of leads on either side of the transaction – even if they don't buy or sell a property with you this time.
dsIDXpress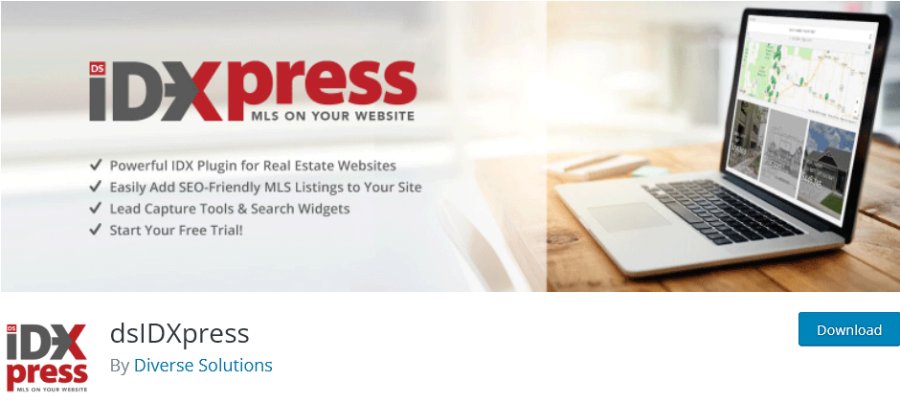 dsIDXpress is a powerful WordPress plugin that allows you to easily add real estate MLS listings directly onto your website. It's the most affordable way to get started with IDX marketing and comes with everything you need for success.
With the easy-to-use admin interface, you can create custom pages on your site where users can view listings within a specific city or region.
You'll also have access to powerful search tools that allow visitors to find properties based on their preferences. This plugin even includes some pre-built templates that will help attractively showcase these features.
In addition, you get several premium add-ons at no additional cost when you purchase dsIDXpress. These include forms for lead capture and saved property searches, as well as daily or weekly listing alerts – all of which are sure to boost conversion rates and keep visitors coming back time after time.
How To Put IDX on WordPress
As a real estate broker, you know your website is the first thing potential clients will see. Your site doesn't just have to be informative–it should also be visually appealing and easy to navigate. That's where custom WordPress IDX Plugins come in.
Here are some simple steps you can follow if you want to know how to integrate IDX into WordPress so that all of the listing work is done for you automatically–saving time, energy, and money.
1. Install an IDX plugin from the WordPress repository
2. Select the IDX feed you want to show
3. Configure your IDX feed settings
4. Add your IDX feed to a page or post on WordPress
5. Customize your widget by selecting which fields you would like it to display and their order of appearance
6. Customize how often it refreshes the data in its cache (every minute, every 5 minutes, etc)
Does WordPress Support IDX?
No, WordPress does not support IDX natively. However, there are many plugins for WordPress which you may use to add this functionality.