If you're looking for a way to sell gift cards on your Wix website, you've come to the right place. In this article, we'll show you how to add a gift card sales app to your Wix site and start selling gift cards online. We'll also provide some tips on how to market your gift cards and attract customers. Let's get started!
Can You Sell Gift Cards on Wix?
Yes, you can sell gift cards on Wix but you need to install a gift card app. There are a few different options for doing this, but one of the most popular choices is to use the Gifted App. This app lets you create a custom gift card page on your website, and it also allows customers to buy gift cards online.
Another option is to use the Wix Bookings App. This app provides a more basic solution for selling gift cards for services, but it's not free to use like the Gifted app.
Best Wix Gift Card App
Gifted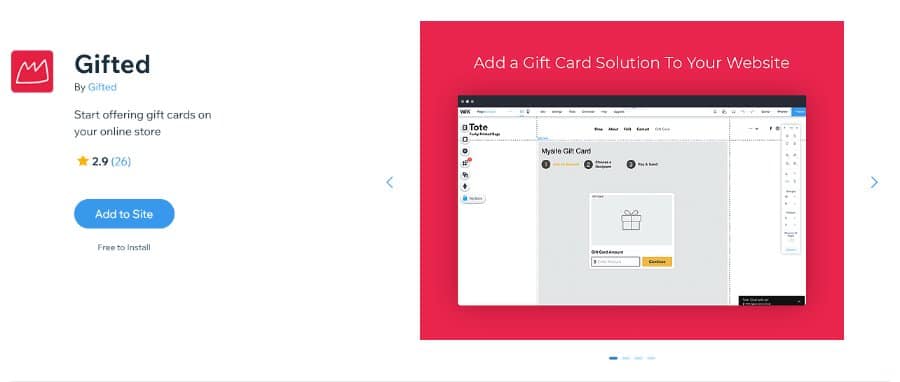 Gifted makes it easy for you to sell gift cards directly on your website with just a few clicks. Your customers will be able to purchase digital gift cards from you that they can send via email or print out at home.
Plus, this app makes it easy for your customers to purchase gift cards by offering multiple payment options including credit card, PayPal, and Apple Pay so there are no surprises during checkout.
Best of all, when someone buys a gift card from your Wix site using the Gifted app 100% of the revenue is given to you (minus standard transaction fees) since the Gifted app is completely free to download and use.
Wix Gift Card for Services
Yes, you can certainly sell a Wix gift card for services. In fact, there are a few ways to go about it. For starters, you could use the Gifted app to sell your Wix gift card for services. This is a great option if you want to get paid quickly and easily. Plus, Gifted is 100% free to use and takes just minutes to set up. Alternatively, you could also use Wix Bookings to sell gift cards for your services
Wix Bookings Gift Card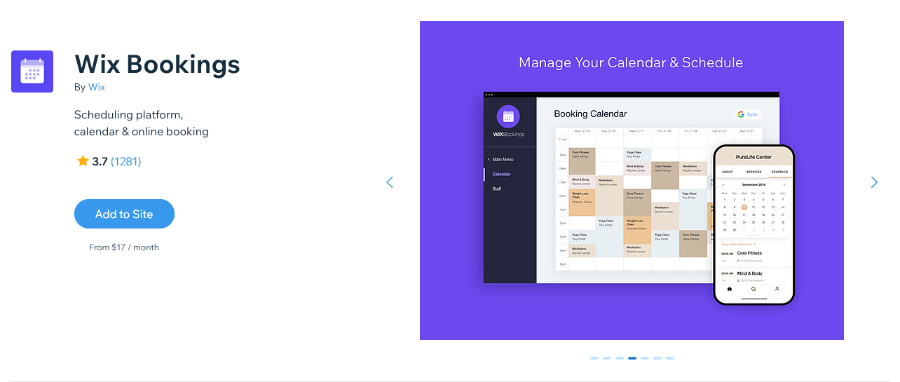 Wix Bookings is a great platform for small business owners to use when they're looking for an easy way to build their website, but now there's even more reason to jump on board. Gift Certificates are in the works and are expected to be available for Wix Bookings users in 2022. The feature will make it possible for customers to purchase your services as gifts or give them away as prizes at events.
How To Market Gift Cards
There are many ways you can market your gift cards – email, social media, and word of mouth
Email is a great way to market gift cards. You can create a targeted campaign that sends people who have previously made a purchase from your store, or who have visited your website but haven't made a purchase yet, and then send them a promotional offer for a gift card.
Social media is also a great way to market gift cards. You can post pictures of the gift cards on your social media pages, and you can also post about special offers that are available only to people who purchase gift cards. And you can create a special hashtag for your gift card campaign, and you can ask customers to post photos of themselves using the gift cards.
Word of mouth is another good way to market gift cards. Talk to your friends and family members about the gift card and let them know where they can purchase one. And if you have a website or blog, you can add a link to the gift card purchase page so that your readers can easily buy one.
Finally, you can print out flyers or brochures about the gift card and distribute them in local stores or at community events.
How To Sell Gift Cards on Wix
You can install a gift card app on your Wix website to allow your customers to purchase gift cards directly from your website. This will allow you to manage and track all of your sales and transactions in one place, and it will also make it easy for your customers to redeem their gift cards.
How To Add Gift Card to Wix Store
To get started, you first need to find a good gift card app that fits your needs. There are many different options available, so be sure to do your research before selecting an app.
Once you've installed a gift card app, it's easy to start selling gift cards. Simply create a new product page, and then select the gift card option from the menu. Enter all of the information about the card, including the value and any restrictions that apply. You can also add an image and a description to help promote your card for special events or you can even create one just for the holidays.