On this page, we'll look at some of the features that make the BigCommerce Cornerstone Theme stand out from the crowd.
So whether you're just starting with BigCommerce or looking to update your current theme, be sure to check out all of the features the Cornerstone theme has to offer.
BigCommerce Cornerstone Theme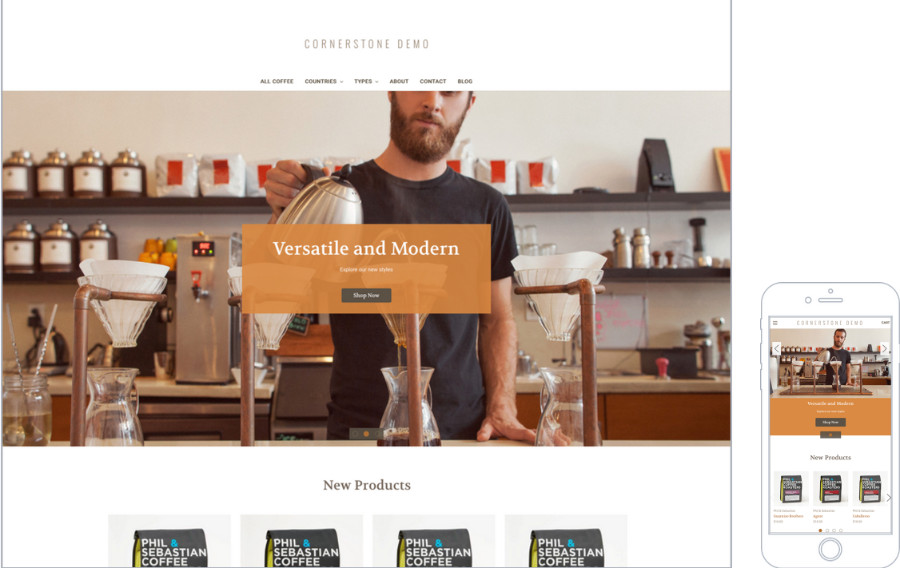 Cornerstone is designed to help your customers find what they need quickly and easily, no matter what device they're using. Plus, it comes with tons of features that will make your store stand out from the competition.
With Cornerstone, you can create beautiful product comparison tables, dynamic search filters, and custom product selection pages.
You can also showcase your products using high-resolution images that look amazing on retina displays, and you can even add videos to your product pages.
Click Here To Try Out The BigCommerce Cornerstone Theme
BigCommerce Cornerstone Theme Review (Features & Benefits)
Responsive Design
The BigCommerce Cornerstone theme features a responsive design, which means that it will adjust to fit any screen size. This is an essential feature for today's mobile-first world, as it ensures that your website will always look great no matter what device someone is using.
Homepage Slideshow

The BigCommerce Cornerstone Theme includes a homepage slideshow that you can use to showcase your products or brand. You can choose up to six slides to feature on the homepage, and each slide can have a different image, title, and description.
You can also add a call-to-action button to each slide, which will link directly to a page on your website. This is a great way to promote specific products or services on your website and highlight new items.
Comparison Tables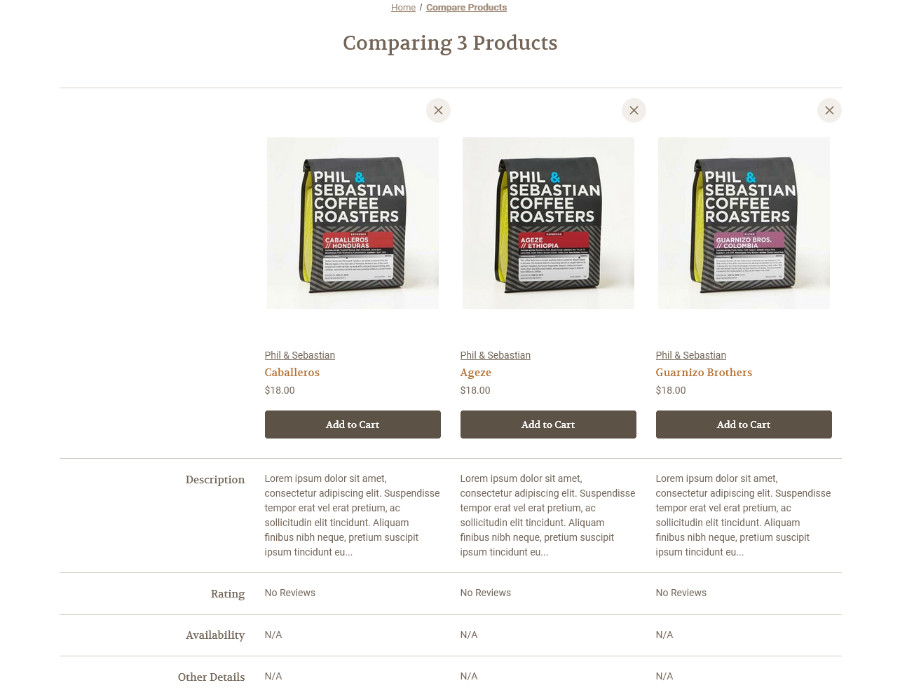 The BigCommerce Cornerstone Theme features comparison tables, which can be used to compare the features of two or more products. The table will be displayed as a nicely designed grid, and visitors will be able to compare the features of the different products side by side. This makes it easy for them to see which product is best for their needs, and it can help boost sales.
Dynamic Search Filtering
One of the best features of the Cornerstone theme is its dynamic search filtering. This allows users to easily filter through products and find exactly what they're looking to buy. For example, if you're looking for a particular product type, you can simply use the search bar to filter by category or style. This makes it easy to find what you need without sorting through hundreds of results.
Cart Suggestions
BigCommerce's Cornerstone theme comes with several built-in features to help you boost your online store's sales. One such feature is cart suggestions.
Cart suggestions are a type of recommendation engine that suggest products to customers as they add items to their shopping cart. The idea is that by recommending products that are likely to be of interest to the customer, you can increase the likelihood that they will complete a purchase.
Retina Product Images
Retina Product Images is one of the key features of the BigCommerce Cornerstone Theme. This theme is designed to help online stores take advantage of high-resolution Retina displays. With this feature, your products will look sharp and vibrant on any retina device. This can be a great way to help your store stand out from the competition and give your store an edge.
Dynamic Product Filters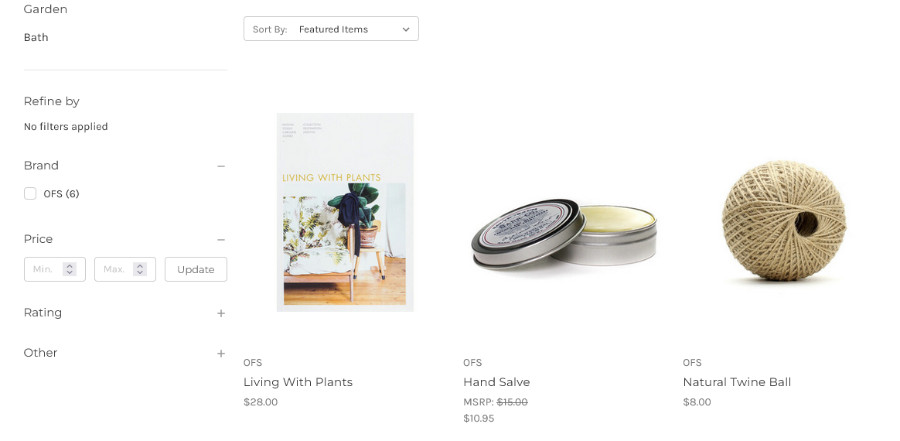 One of the most useful features of the Cornerstone Theme is its dynamic product filters. With product filters, you can narrow down products by different criteria such as price, color, size, or any other custom attributes. This ensures that your customers can easily find what they're looking for in your store.
Product Quick View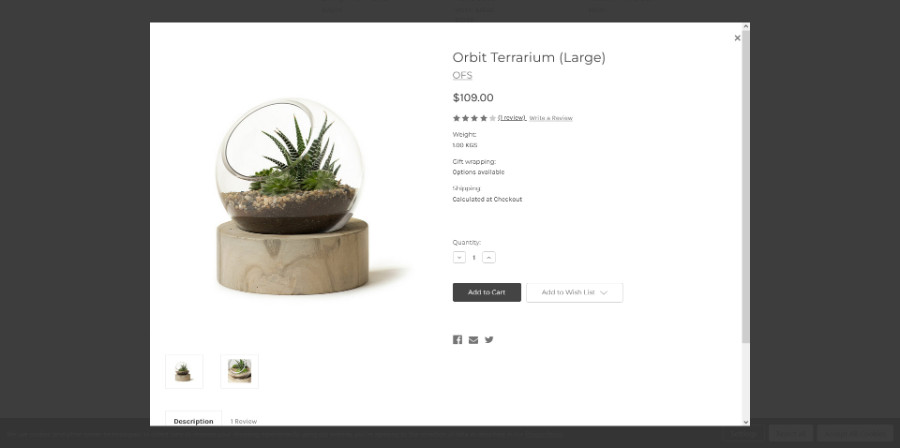 Product Quick View allows customers to quickly view product details and add items to their cart without leaving the current page they are browsing. This can be a big time-saver for customers looking to purchase multiple items from your store. If you have a large inventory, this feature can also help reduce customer frustration by allowing them to easily find and add products to their cart without searching through your entire store.
Persistent Cart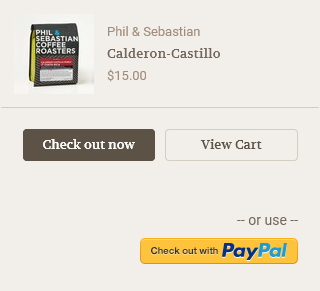 The BigCommerce Cornerstone Theme has a persistent cart feature. This feature is incredibly convenient for customers who are researching products on your site and might want to come back later to purchase them. When they add an item to their cart, it will be saved even if they leave the page or close their browser.
Single Page Check Out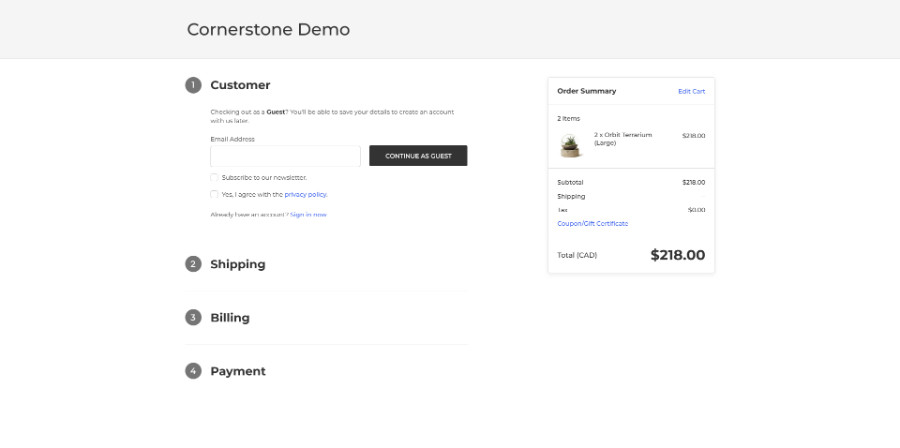 One of the standout features of the Cornerstone theme for BigCommerce is its Single Page Check Out. This feature allows customers to check out and finalize their order on a single page, making the checkout process quick and easy. Plus, it helps reduce shopping cart abandonment rates, as customers are less likely to leave during the checkout process.
Product Page Videos
The BigCommerce Cornerstone Theme allows you to add videos to product pages, and they can pause, scroll, or close the video at any time. You can also choose to have your video display in fullscreen mode. Plus, if you have an eCommerce store that sells products with multiple variations (e.g., size, color, style), you can create videos for each variation.
Mega Menu Navigation

One of the key features of the Cornerstone theme is its mega menu navigation. This allows you to create a robust and flexible navigational structure for your website, with multiple nested levels of sub-menus. This can be useful for large sites with lots of content, as it allows visitors to find what they're looking for quickly and easily.
Google AMP Support
The BigCommerce Cornerstone Theme supports Google's AMP project, making it easy to create fast-loading mobile websites. With AMP, content is served directly from Google's servers that are optimized for speed, resulting in pages loading much faster than a standard mobile website. This is an excellent option for businesses that want to provide a better experience for their customers on slower mobile devices in international markets.
White Label Check Out
The BigCommerce Cornerstone Theme allows you to customize the look and feel of the checkout page to match your brand identity to create more brand awareness and customer loyalty.
Quick Add-to-Cart
Cornerstone's Quick Add-to-Cart feature is a great time-saver for busy shoppers. This handy feature is available on all product and category pages, so customers can add products to their cart without forcing them to stop shopping and checkout.
Grid Layout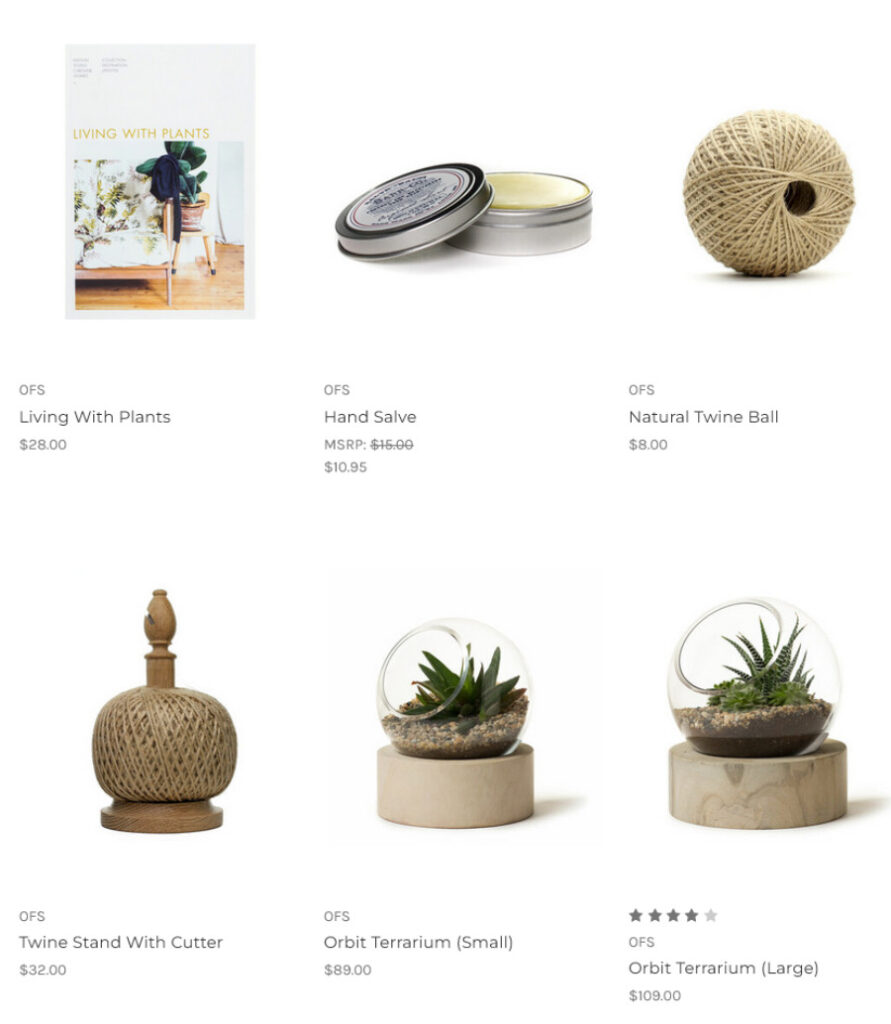 The Grid Layout feature in the BigCommerce Cornerstone Theme is a great way to display products in a clean, organized manner. This feature is especially useful if you have a large number of products to display on your website. The Grid Layout allows you to control how many products are displayed in each row and also provides options for displaying prices, product descriptions, and other information.
Sidebar Menu
The Cornerstone Theme features a sidebar menu. The sidebar menu is great for showcasing product categories and subcategories. This way, your customers can immediately see what types of products you offer and drill down to find exactly what they're looking to buy. Plus, since the sidebar menu is always visible, it provides a consistent way for customers to navigate your store.
Google Analytics Support
One of the great features of the BigCommerce Cornerstone theme is its support for Google Analytics. This means that you can track all sorts of important data about your store, such as how many people are visiting, where they are coming from, what pages they are viewing, and for how long. This information can be incredibly valuable in helping you to maximize traffic and sales.
Save Payment Information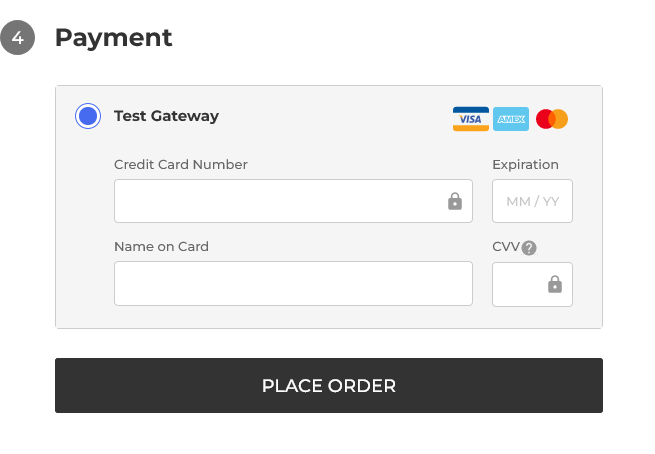 One of the great features of the BigCommerce Cornerstone theme is that it allows customers to save their payment information for future purchases. This can be extremely helpful for customers who frequently purchase items from your store, as they won't have to go through the hassle of entering their payment information each time they checkout. Additionally, this feature can also help increase customer loyalty and sales, as customers are more likely to return to a store if they don't have to input their payment information each time they make a purchase.
PayPal Support
One of the great features of Cornerstone is that it offers support for PayPal. This means that businesses can accept payments using PayPal, which is one of the most popular payment methods available.
Free Customer Support
BigCommerce offers free customer support for all users of their Cornerstone theme. This is a valuable feature for any businesses just starting that needs help getting their store up and running. The customer support team is available 24/7 via phone, chat, or email, so you can always get the help you need.
In addition, BigCommerce also offers a wide range of learning resources, including a knowledge base, video tutorials, and more.
Free Theme Upgrades
All BigCommerce themes, including the Cornerstone theme, are automatically upgraded for free whenever a new version of the BigCommerce platform is released. This means that your store will always have access to the latest features and enhancements, and you'll never have to worry about maintaining an out-of-date theme.
Conclusion
Cornerstone is an excellent theme for online stores of all sizes. It's full of features that will help you create a professional and engaging eCommerce store.
If you're looking for a versatile and powerful theme that will help you create a successful eCommerce store, Cornerstone is trying out (Click Here)