On this page, we'll go over the best Cron job plugins for WordPress and discuss how they can help make your site run more smoothly. So, whether you're looking for a way to schedule posts or simply want to automate some of your routine tasks, read on to learn more about the best Cron job plugins for WordPress.
Best Cron Job Plugin for WordPress
WP Crontrol WordPress Plugin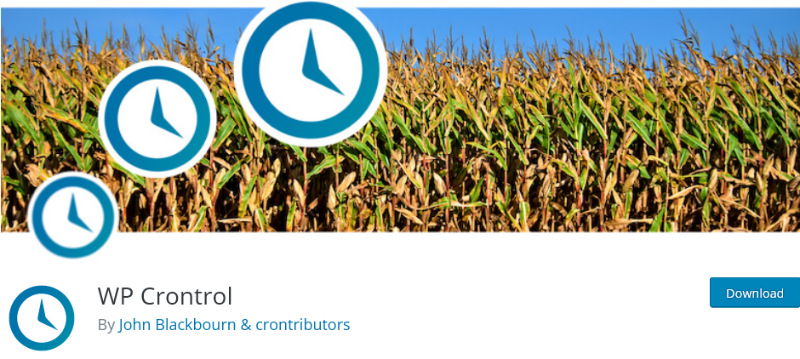 WP Crontrol is an easy-to-use WordPress plugin that makes managing your cron jobs a breeze. You'll be able to see all of your cron events at a glance, edit, delete, and run them immediately, and add new ones with just a few clicks.
As you probably already know WordPress Cron is a powerful tool, but it can be hard to figure out what's happening and how to control it.
WP Crontrol makes it easy to view and control all of the Cron events in your WordPress site. You can see when they are scheduled, what arguments they contain, and what their callback functions are set to.
Plus, this plugin has an export feature that lets you save your event lists as a CSV file for further analysis or for sharing with others.
Advanced Cron Manager – Debug & Control WordPress Plugin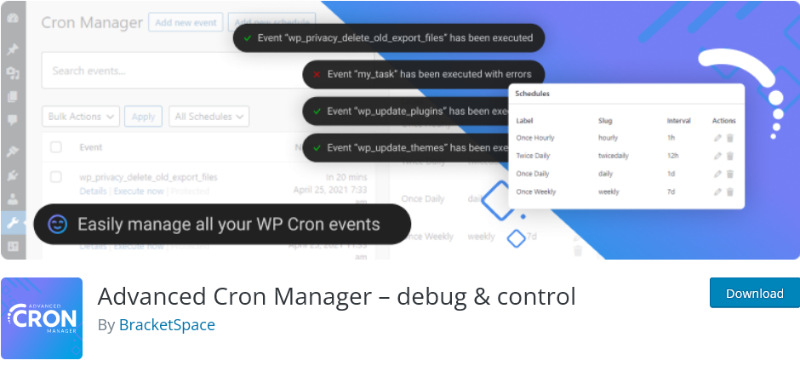 Advanced Cron Manager is an excellent plugin for managing your WordPress Cron events. With this plugin, you can manage, search, execute, add new events, pause events and delete (unschedule) events with ease. Additionally, you can view all registered schedules and add new schedules. You can also edit or remove existing schedules.
If you are looking for an easy way to manage your WordPress cron events and schedules, Advanced Cron Manager is a great plugin to check out. And if you need help getting started, this plugin includes PHP templates that you can copy and paste for each event and schedule.
WP-Cron Status Checker WordPress Plugin

WP-Cron Status Checker is an app that automatically checks to see if your WordPress site's Cron jobs are still running. It logs all hooks and sends you notifications when something goes wrong. The plugin also displays all alerts on your admin dashboard so you can keep track of how many times a day each job has been run, which will help in troubleshooting any failed WP-Cron hooks or weird behavior from plugins/themes. The plugin will also notify you of any failures via email within 24 hours (or based on settings).
Cron Logger WordPress Plugin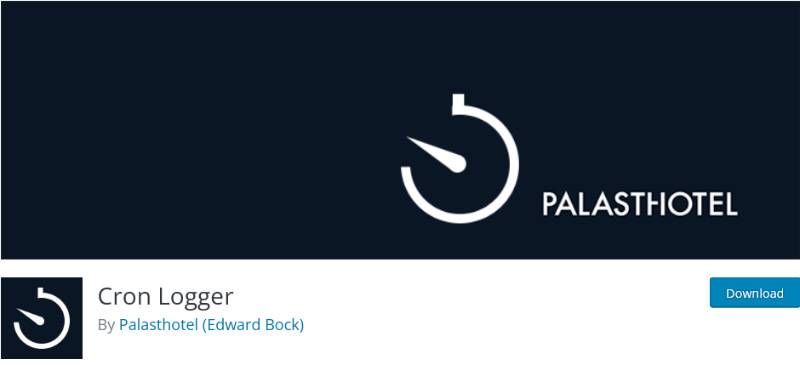 The Cron Logger Plugin tracks everything that goes on in the wp-cron.php file and makes sure that nothing gets lost or overlooked – not even those pesky scheduled tasks like pingbacks and post notifications. And it's a helpful way to make sure there are no mistakes (or oversights) when scheduling posts or doing nightly site backups using plugins that rely on the WordPress Cron system like MalCare Sucuri, and UpdraftPlus.
Cron Jobs WordPress Plugin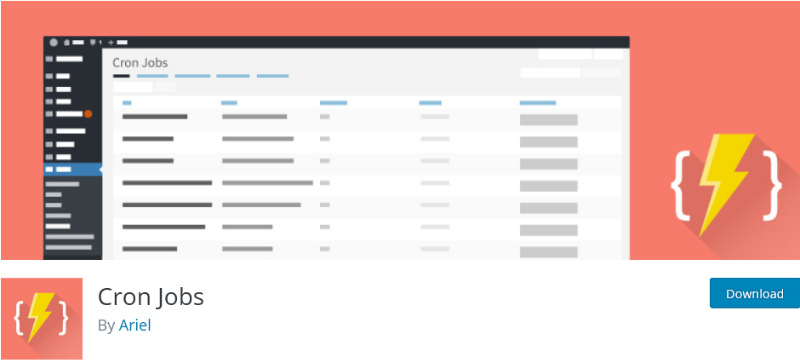 The Cron Jobs WordPress Plugin will allow you to run and bulk-run selected Cron jobs quickly with just one click. You can also control everything directly on the cleanly laid-out list of tasks, and you have full control of the task list with advanced screen options that allow you to change how everything is displayed, Plus, this plugin has helpful documentation that makes it easy for beginners with limited or no experience to learn how to edit and run Cron tasks.
Get URL Cron WordPress Plugin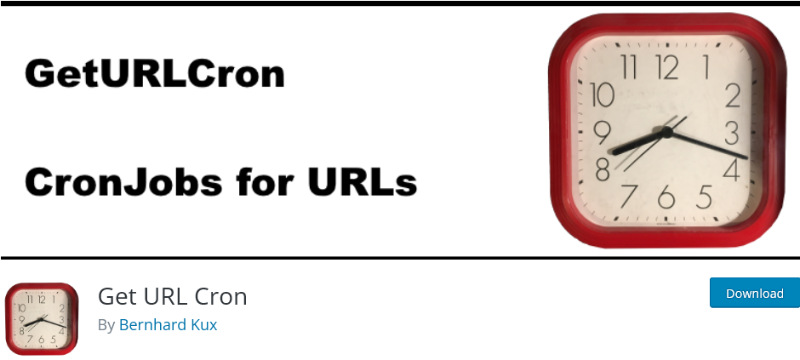 The Get URL Cron WordPress Plugin lets you execute Cron job requests using an HTTP URL or shortcodes. With this plugin, you can not only view and edit your cronjob request but also check on the returned results of your HTTP-URL or shortcode requests. And if there are any failures with these requests, it will retry them several times before pausing, so you don't have to worry about errors disrupting your site. This means if something goes wrong in one of your HTTP or Shortcode commands, it won't cause an error for all other jobs within a given period of time.
We've explored different WordPress plugins for managing Cron jobs, and found Get URL Cron to be the most robust. And all in all, it is an extremely handy tool that will help you manage your website's Cron jobs with full control.
amr cron manager WordPress Plugin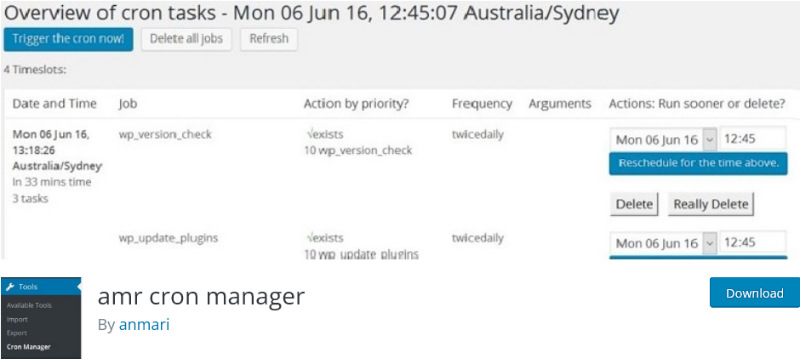 The amr cron manager WordPress Plugin is a lightweight tool for managing your website's Cron jobs. It provides a simple interface that makes it easy to see what Cron jobs are active and delete them if necessary. Additionally, the plugin allows you to reschedule Cron jobs, making it a useful tool for keeping your website running smoothly.
WP Cron Cleaner WordPress Plugin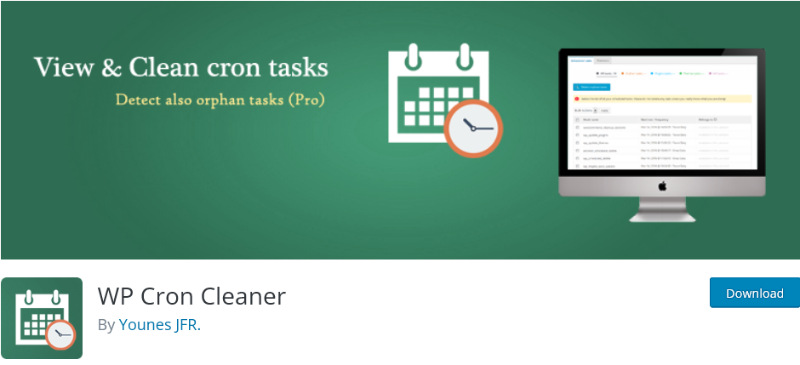 If you are looking for an easy way to clean up your WordPress Cron jobs, then WP Cron Cleaner is a great plugin. It provides a simple and straightforward way to view all of your scheduled tasks so that you can identify those that need to be cleaned up or deleted. The pro version of the plugin also detects orphaned Cron jobs, making it a valuable tool for anyone who wants to keep their site running smoothly.
WPX Cron Manager Light WordPress Plugin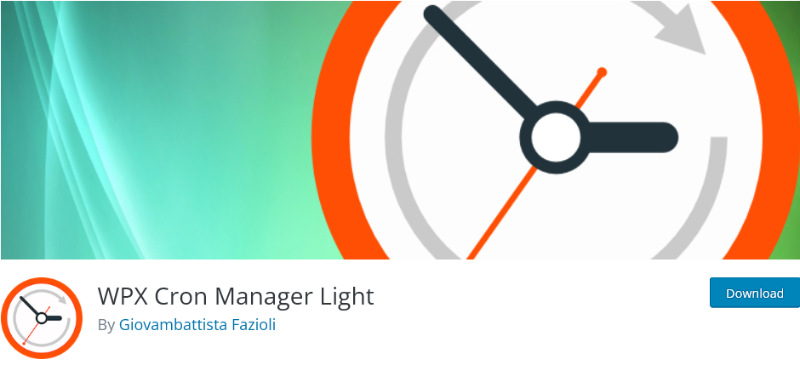 If you're looking for a great WordPress Cron job plugin, WPX Cron Manager is worth checking out. This plugin makes it easy to see and manage all of your registered Cron jobs, and it even provides real-time updates so you can see the results of your changes right away.
Best Cron Job Plugins for WordPress Posts
PublishPress Future: Automatically Unpublish WordPress Posts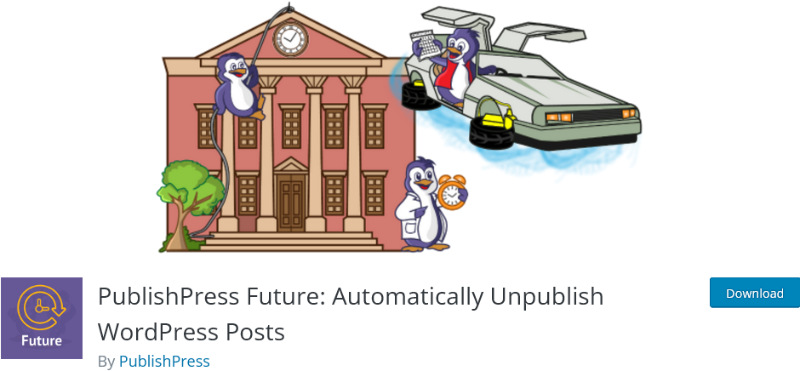 The PublishPress Future plugin is an excellent tool that allows you to add expiration dates for posts. You can edit, remove or completely delete content when the expiry date arrives. This WordPress Plugin also gives you control over how long your blog post will stay online in order to increase traffic and conversions with a time limit on the article.
WP Auto Poster WordPress Plugin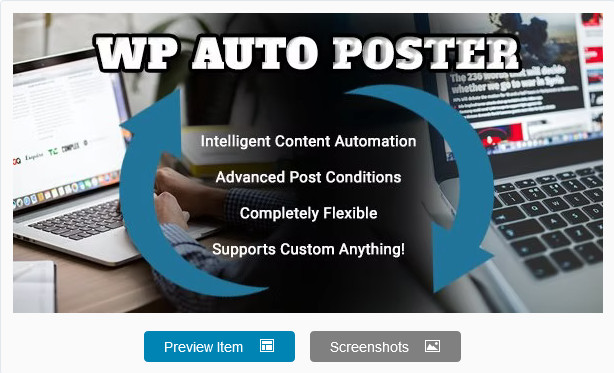 The WP Auto Poster WordPress Plugin is the best Cron Job posting plugin for WordPress. It will make your life easier by automating posts and recycling old content, changing tags, categories, or custom taxonomies. It's also great for eliminating the need to manually publish posts, and it also automates different types of tasks.
If you want to try it out yourself, there is a free trial available that will allow you to use this awesome tool completely risk-free.
Kronos Automatic Post Expirator Plugin for WordPress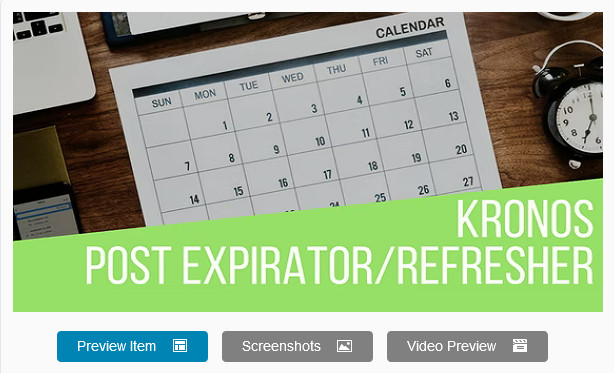 The Kronos Automatic Post Expirator Plugin is a WordPress plugin that automatically deletes posts and drafts older than a specified time. It also provides detailed plugin activity logging, scheduled cleanup (using wp-cron), and more (Click Here To See Everything This Has To Offer).